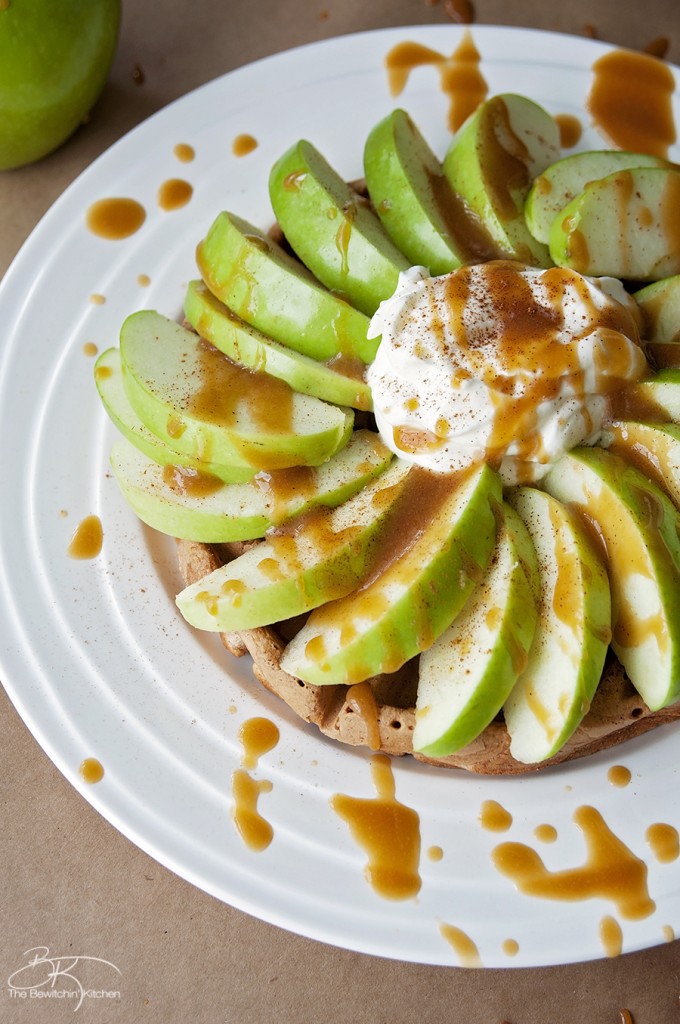 Caramel Apple Waffles, just the title alone lets you know that this recipe is going to be good. This recipe for waffles is eggless, easy, and delicious.
Oh. My. Yum!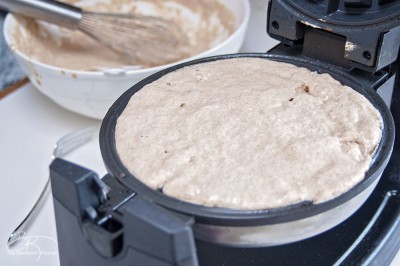 The batter was very thick, but in the end it turned out okay.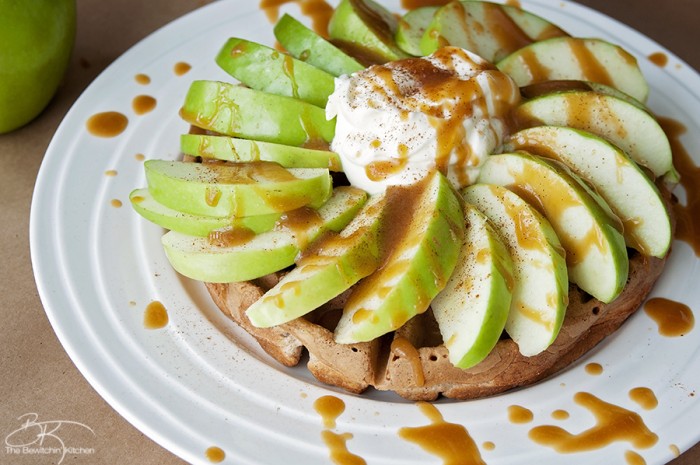 I used Walden Farms Caramel Dip for the caramel drizzle, it's a calorie free dip. Since it's thicker, I watered it down a bit. Personally, I don't like the dip on it's own as I find it does have a bit of that "fake" taste but mixed with the Caramel Apple Waffle ensemble – oh my gosh. I will be doing this again, I'm actually thinking of making an cream cheese dip with it. I bought the Walden Farms dip at Vitacost, if you want a $10 coupon just click on the link and you should automatically get one. (This is not a sponsored post, I just love Vitacost but I did use my referral link. You get $10 and so do I!)
Caramel Apple Waffles: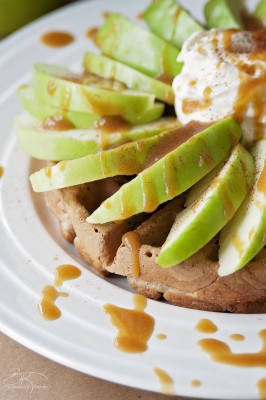 Ingredients
1 1/2 cups all purpose flour
1 tbsp baking powder
1 tsp sea salt
1 tsp cinnamon
3 tbsps stevia baking blend (I ran out of sugar, so Truvia Baking Blend came to the rescue).
1 1/2 cups unsweetened cashew milk (almond or cow's milk work just as well, cashew is just what I had in my fridge)
1/3 cup unsweetened applesauce
1 tsp caramel or vanilla extract
For the topping
1 granny smith apple, sliced
1 cup heavy whipping cream
1/4 cup sugar or 2 tbsps Truvia Baking Blend
Caramel for drizzle (I used Walden Farms calorie free caramel dip and watered it down - I bought it from Cinnamon for dusting
Instructions
Preheat your waffle iron.
In a large bowl mix together all your ingredients. I poured it all in one bowl, I didn't bother separating the wet ingredients from the dry.
Pour enough batter in the iron to cover the whole thing, flip over until alarm sounds and flip back until done.
To Top
Sliced the granny smith apples thin and arrange along the outside area of the waffle.
Whip up the cream with the sugar and place in the middle.
Drizzle caramel sauce over and dust with cinnamon.
Eat and enjoy!
http://www.thebewitchinkitchen.com/caramel-apple-waffles/
Randa Derkson | The Bewitchin\\\\\\\' Kitchen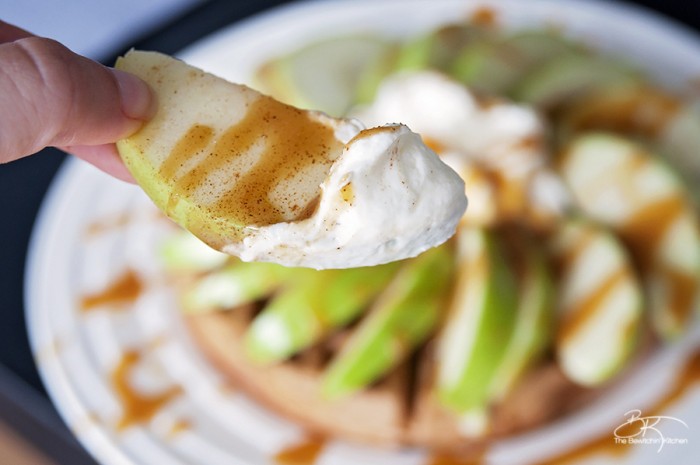 Love these Caramel Apple Waffles? Check out my other waffle recipes:
Cinnamon Whole Wheat Waffles and Cinnamon Zucchini Waffles.
Don't forget to pin it: