Mediterranean Vinaigrette – 21 Day Fix Approved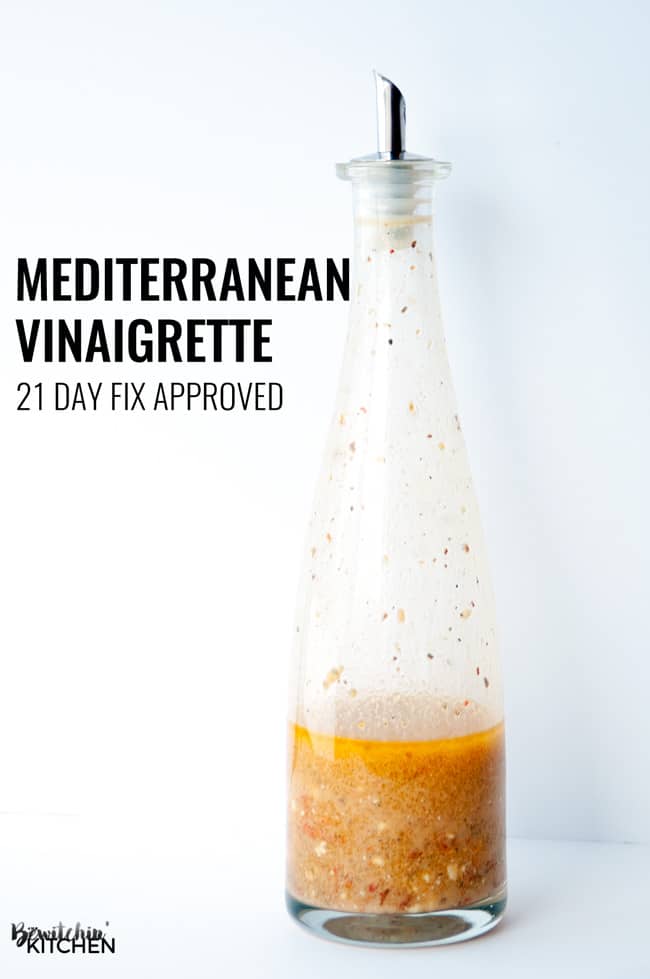 I have been making this recipe for Mediterranean Vinaigrette every week for almost two months now. It's that good!
The original recipe for this Mediterranean Vinaigrette is in the Hammer and Chisel Program and Nutrition Guide. I have been following this program for almost two months now and I'm thrilled with the variety of recipes and how it suits my personal tastes and preferences.
The only change up I made was adding less olive oil. I prefer my vinaigrettes more "vinegar-y", I used 4 tbsps of olive oil instead of the recommended 5. I also used sun-dried tomatoes that are packed in olive oil, I buy the sun-dried tomatoes in bulk at Costco, they're delicious and this is coming from someone who cannot stomach tomatoes.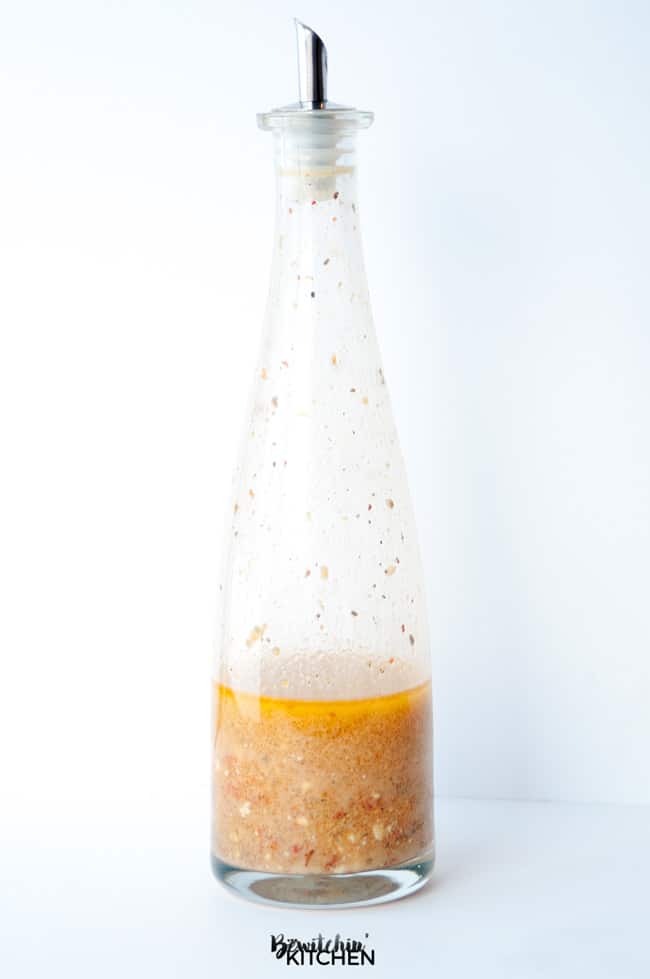 Other homemade vinaigrettes on The Bewitchin' Kitchen:
White Balsamic Coconut Vinaigrette
7 Homemade Vinaigrettes That'll Knock Your Socks Off
Mediterranean Vinaigrette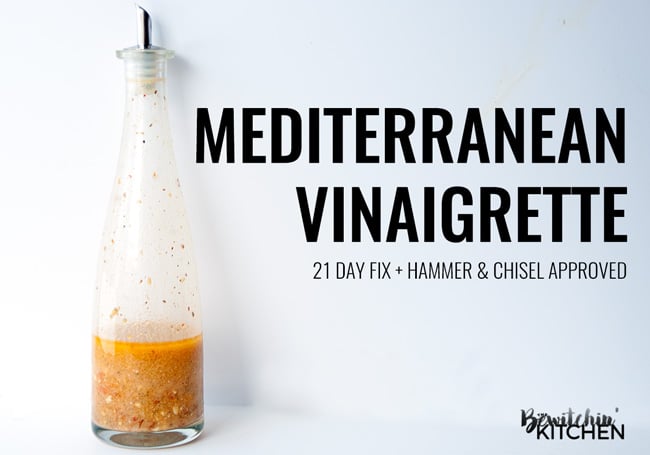 I know it's February, but let's be hopeful here: SUMMER IS JUST AROUND THE CORNER. This is the perfect summer vinaigrette, it has a nice but and pairs well with most salads and it would also make a delicious vinaigrette.
Mediterranean Vinaigrette - feta, sundried tomatoes make this zesty and fresh.
Click To Tweet
I recently made a Clean & Green Super Salad (recipe coming soon) and it went really well with the random ingredients I threw in it.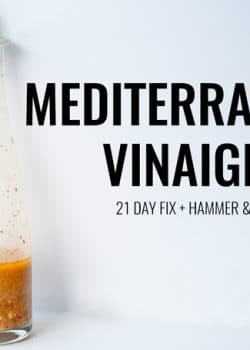 Mediterranean Vinaigrette - 21 Day Fix Approved
Ingredients:
6 tbsps red wine vinegar
1 tbsp dijon mustard
1/2 tsp oregano
1/4 tsp both sea salt and pepper
4 tbsps olive oil
2 tbsps feta
3 tbsps sun-dried tomatoes, chopped
Directions:
Add all of the ingredients to a mason jar or salad dressing server and shake well.
Stores in the fridge for up to a week.
21 Day Fix and Hammer and Chisel Information
Want more information on the workout and nutrition programs? They all follow the "container system". Head here:
Hammer and Chisel Information
21 Day Fix Results + Information
21 Day Fix Extreme Results + Information
Purchase 21 Day Fix
21 Day Fix Extreme Essential Package
21 Day Fix Extreme Ultimate Package
All 21 Day Fix Challenge Packs