Monday Funday Linky Party #4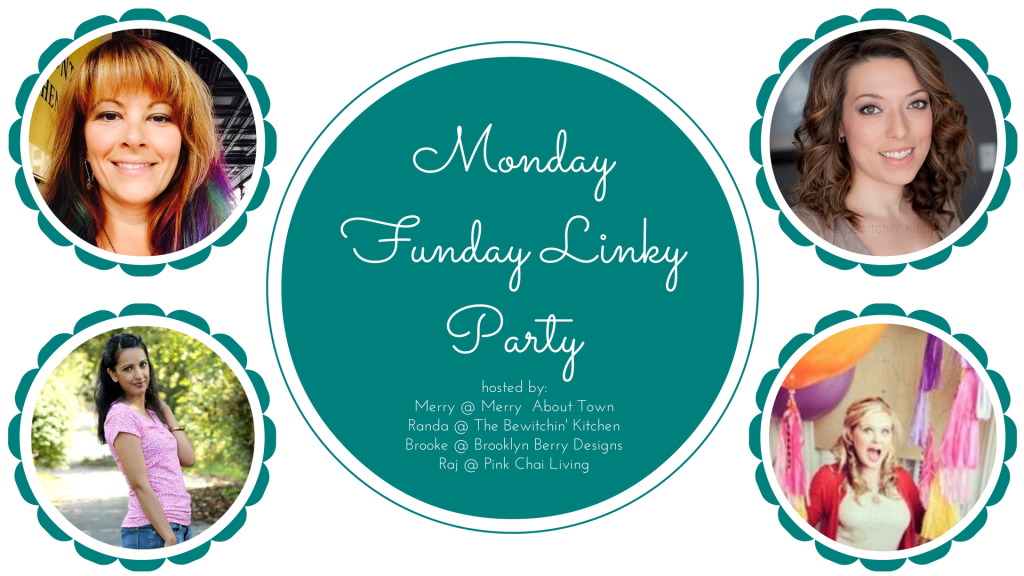 Welcome back to the Monday Funday linky party where myself and four other bloggers provide a multi-bl;og sharing platform for your favorite post of the week.

Every week one of us shares our favorite link-ups for the week before and features it across all five blogs. The four other bloggers are:
Merry from Merry About Town
Brooke from Brooklyn Berry Designs
This week it's my turn to choose who the featured bloggers are. So let's get this started, shall we?
Monday Funday Features
Feature #1

The first blog post I want to feature is the Gift Ideas For Dad from Best Birthdays. If your husband is anything like mine, he's a pain to buy for. Best Birthdays calls it like it is and gives some great gift ideas for Beer, Gadgets and Facial Hair. (PS: I like the "Grow Your Own Beer Plant Kit".)
Feature #2
My second featured post is Kool-Aid Popcorn from Moms & Munchkins, it was posted by Shayna from Outside The Box. I always love candy-coated popcorn and I can't wait to give this recipe a try.
Feature #3
Feature #3 is the stunning Wooden Desk  & Dresser Makeover from D.I.Y Dreamer. I'm really into DIY projects, especially ones that transform an old, outdated piece of furniture into something beautiful and new. Christine did a beautiful job on this project.
Feature #4
My last featured post is My Baby Stuff's Satisfying Italian Sausage and Bacon Rice Recipe. Ladena did an amazing job with this recipe, it has so many of my favorite comfort foods all put together. You can't go wrong with chorizo sausage!
To have the chance to have your blog post featured (across five blogs) please link up below. Check out your fellow blogger's posts since you're here 🙂
Monday Funday Link Up