10 Waffle Recipes To Whip Up This Father's Day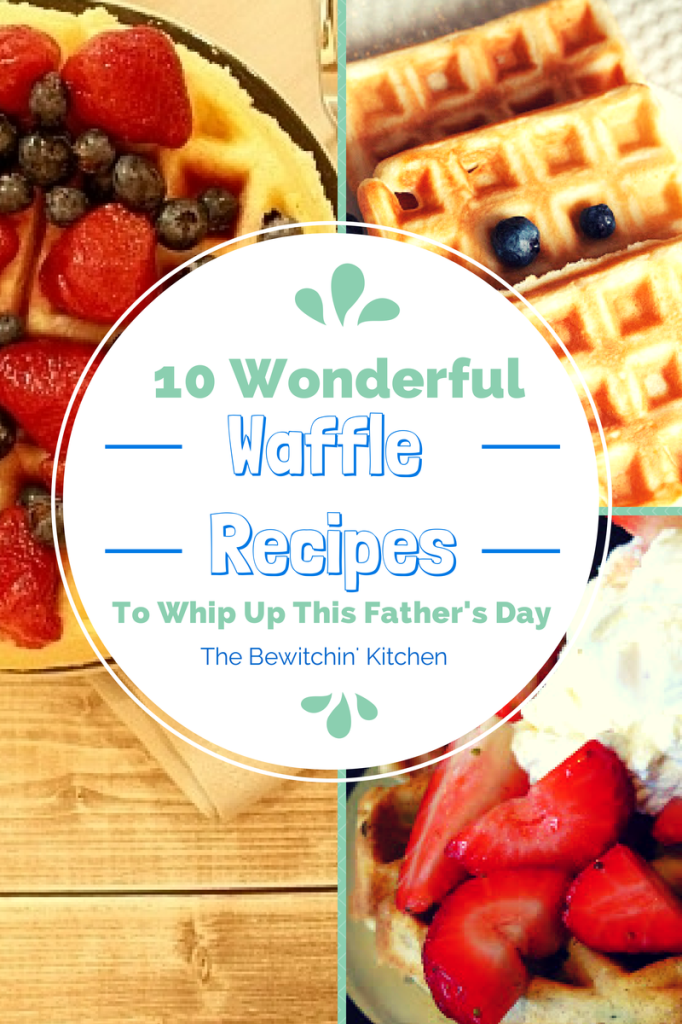 I love a good waffle recipe, and so does my husband. So I thought it would be a great idea to round up some waffle recipes from some fellow Canadian bloggers. There is something for everyone from sweet to savory and even gluten free. Enjoy.
Traditional & Sweet Waffle Recipes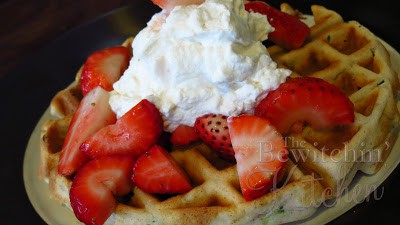 Cinnamon Zucchini Waffles from yours truly. I originally found this while looking for ideas for freezer meals when I was pregnant. I made my first batch and they didn't make it to the freezer. I love to top these with strawberries, homemade whipped cream and coconut syrup.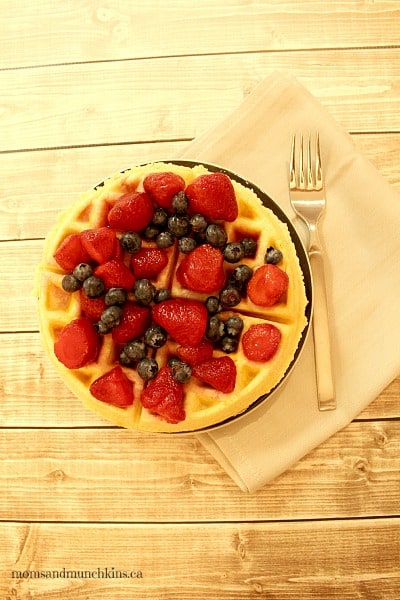 Delicious Homemade Waffles from Moms and Munchkins. Light and fluffy waffles, perfect for Father's Day (or any day of the year).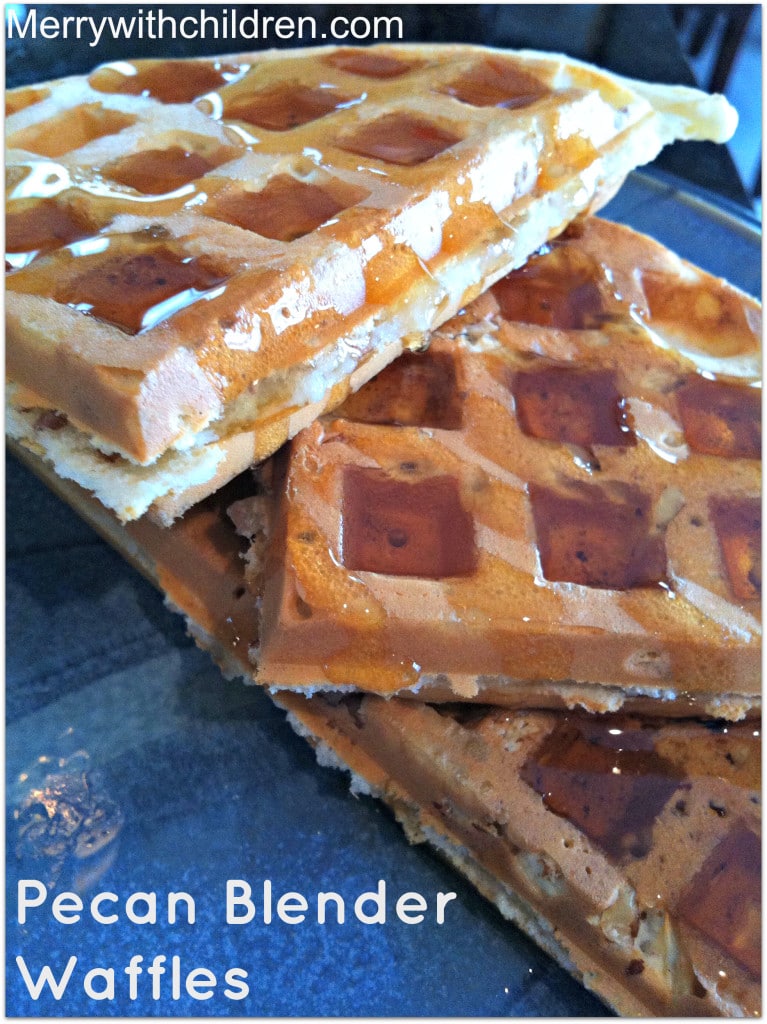 Pecan Blender Waffles from Merry About Town. I love pecans, so these waffles sound like something I would eat again and again.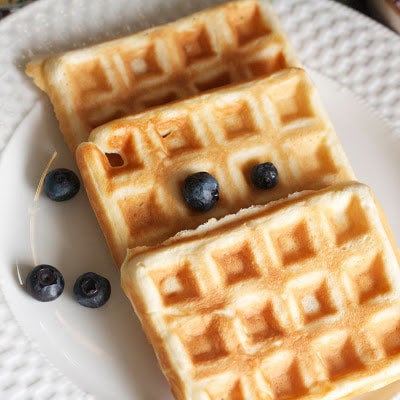 Best Buttermilk Waffles from Mmm…Is For Mommy. Heather struck waffle gold with this classic buttermilk recipe.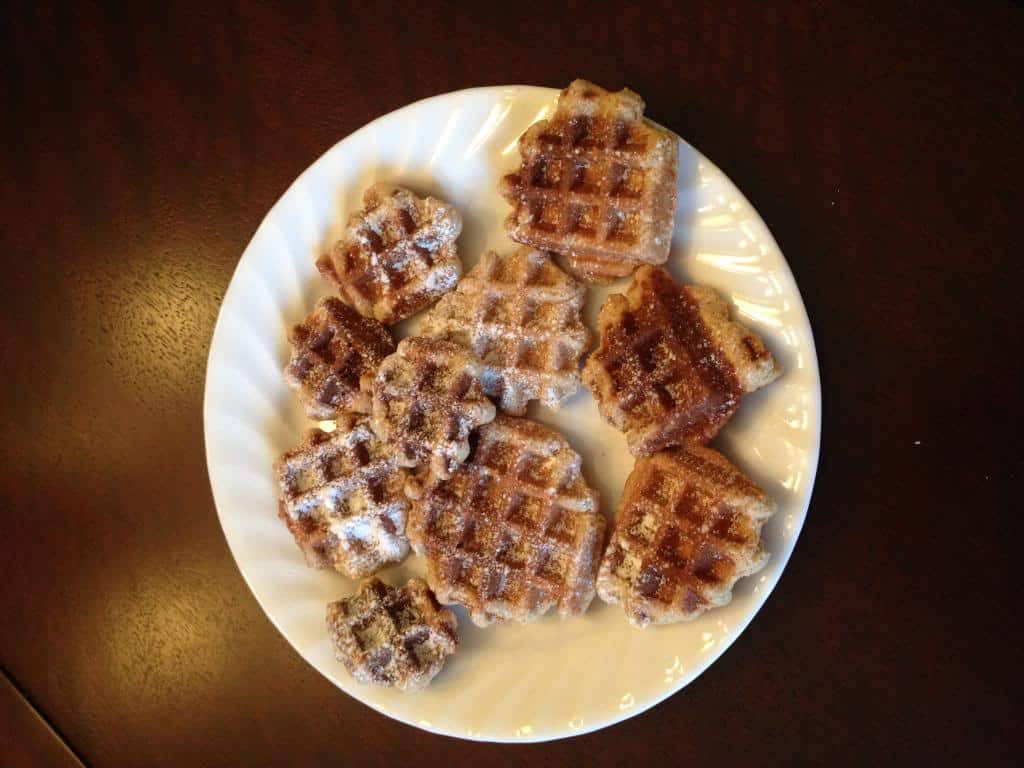 Waffle Cookies from The Knit Wit by Shari. Before this recipe, I have never heard of Waffle Cookies before. What a delicious and unique idea.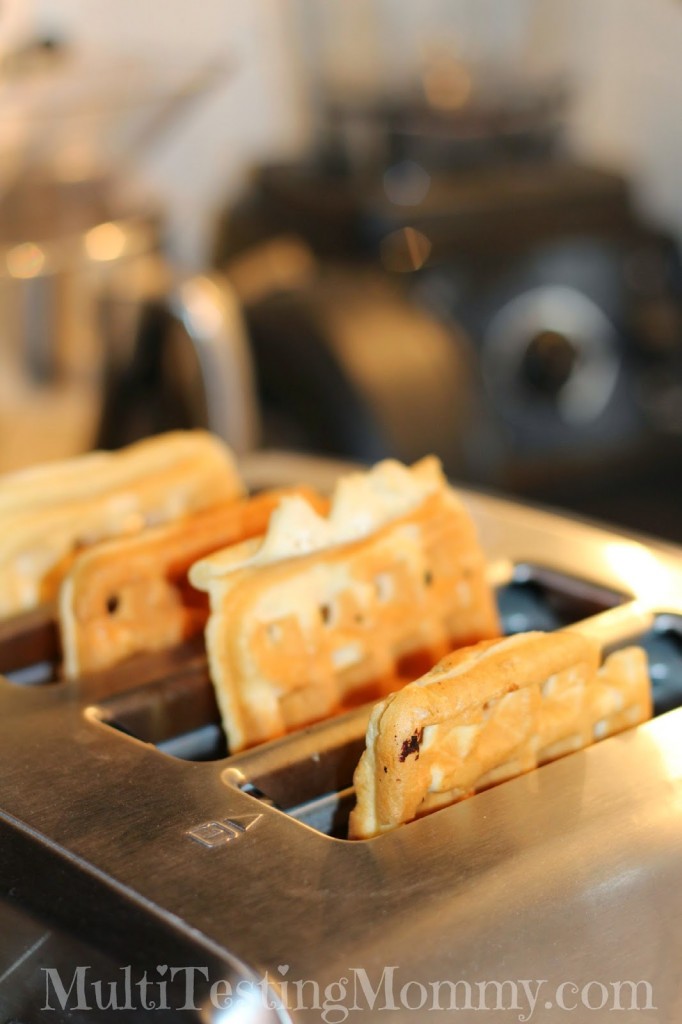 Homemade Waffles With Greek Yogurt from Canadian Moms Cook. A waffle recipe with greek yogurt in the batter? Genius. That not only adds moisture but also adds a little extra protein to your breakfast.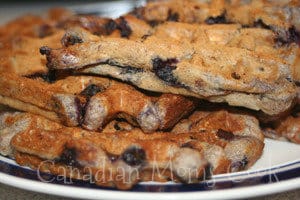 Blueberry Oat Waffles from Canadian Moms Cook. Another awesome waffle recipe from Canadian Moms Cook! Personally, I find waffle recipes that use oats or oat flour tend to be more filling. Great recipe.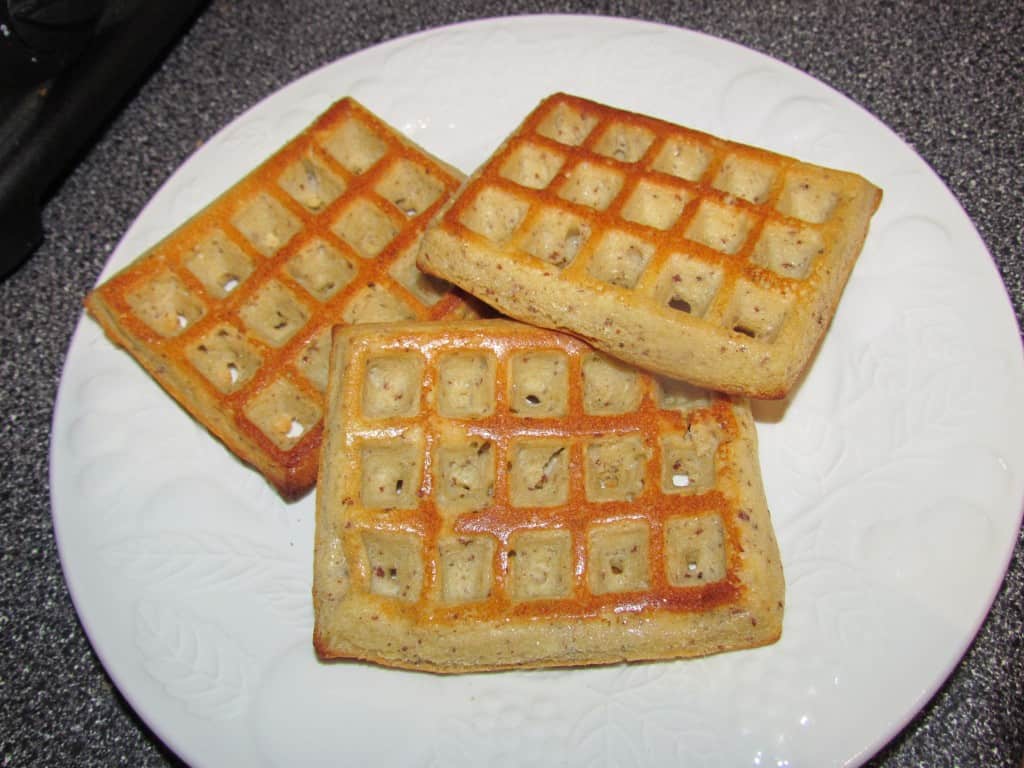 Oven Baked Waffles from Powered By Mom. I have never tried oven baked waffles before, so this recipe really caught my attention. I like how Michelle also adds an option for a gluten free waffle as well.
Savory Waffle Recipes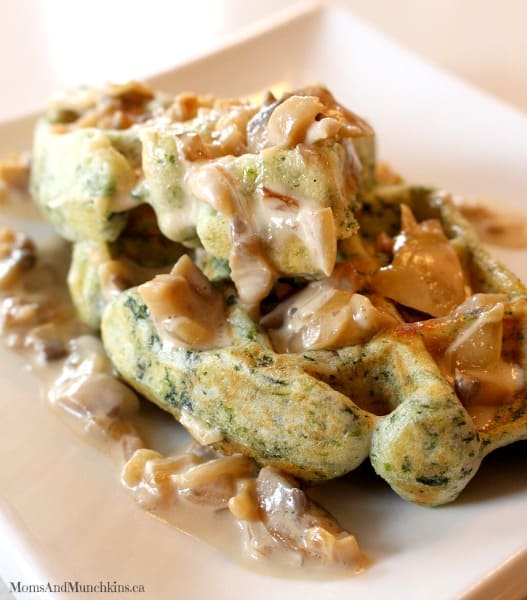 Spinach and Feta Dinner Waffles by Moms and Munchkins. This waffle recipe is different, but in an AWESOME way. Who said you can't have waffles for dinner? This recipe really excites me! Cheryl is right on this one, Everything is betta with feta!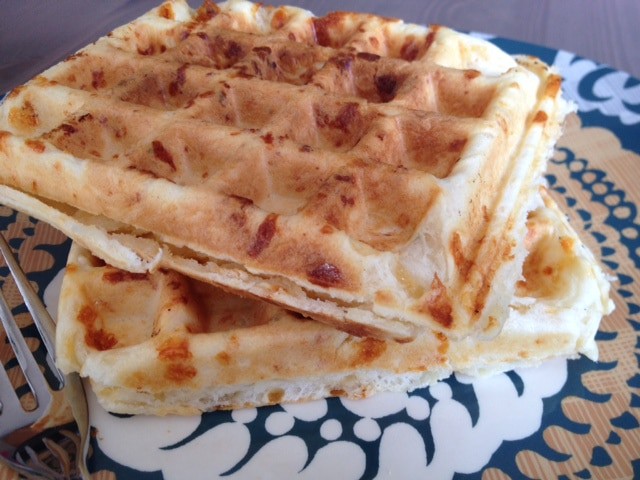 Savory Herb and Cheddar Waffles from That Mom Says. There is only one thing to state about this recipe and that's the fact that I really want to make a sandwich out of these waffles right now.
What's your favorite waffle recipe?
Thanks to the bloggers who submitted their recipes for this roundup.