13 Pumpkin Cocktails to Ring Fall In With
Are the leaves turning color? That's a good sign that's time to think about fall recipes, and while you're flipping through your favorite cookbooks or browsing Pinterest for autumn classics, why not make one of these 13 pumpkin cocktails to ring fall in with?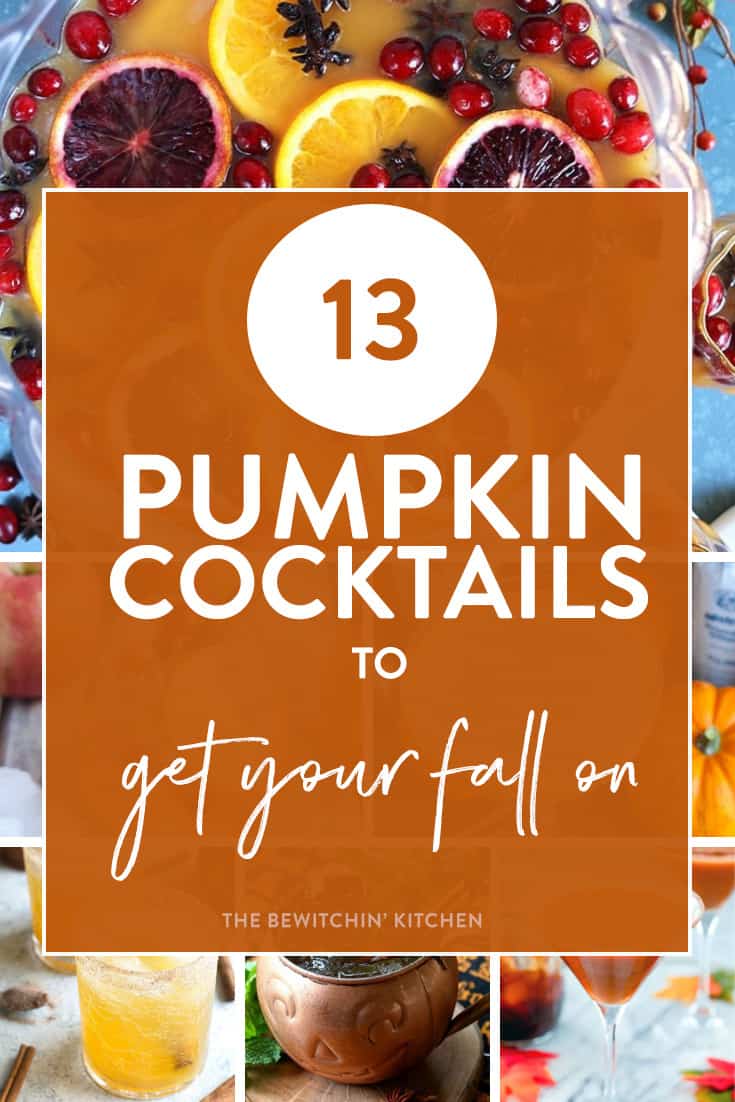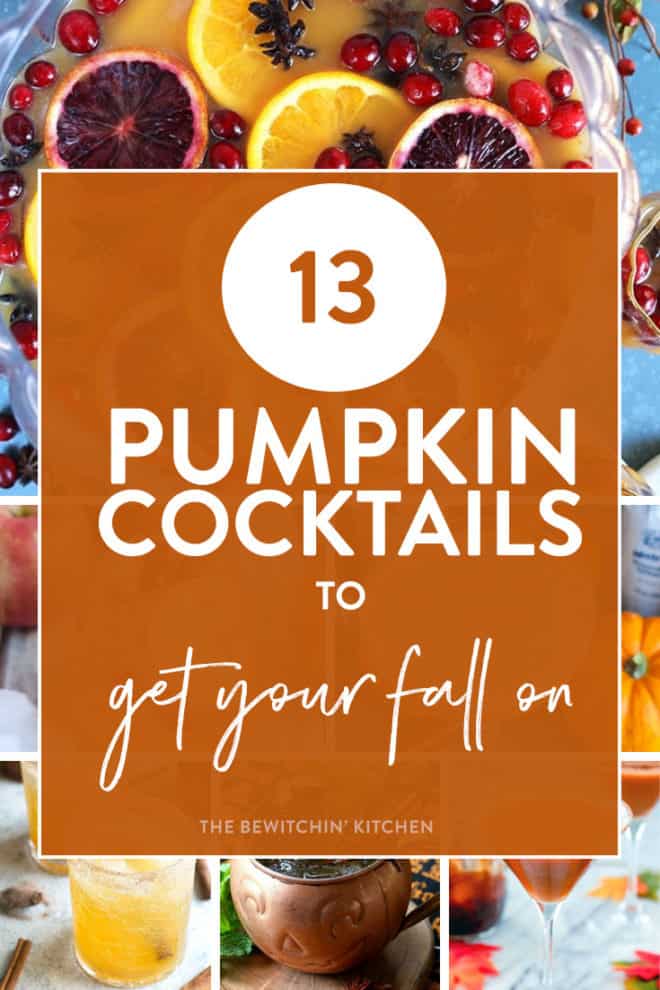 Pumpkin Cocktails
Disclosure: This post contains affiliate links for your convenience. As an Amazon Associate, I earn from qualifying purchases.
As I'm writing this, I'm currently melting from the 31-degree heat (that's 87F) here in Anaheim as I'm visiting Disneyland, but the Pumpkin Spice Latte's are out so that only means one thing: fall is here.
A lot of my recipes here on The Bewitchin' Kitchen are a little heartier, healthy, but hearty. I love cooking in the fall. Roasted anything is my favorite.
I also love pumpkin spice and pumpkin flavors, but sadly my husband does not. So my selection is a little lacking but here are a few pumpkin recipes I think you'll enjoy with your boozy pumpkin drink
Pumpkin Cocktail Recipes
All of these recipes sound delicious, but I have my eye on the Pumpkin Cheesecaketini. That sounds like complete heaven.
Supplies you may need to make these pumpkin cocktails: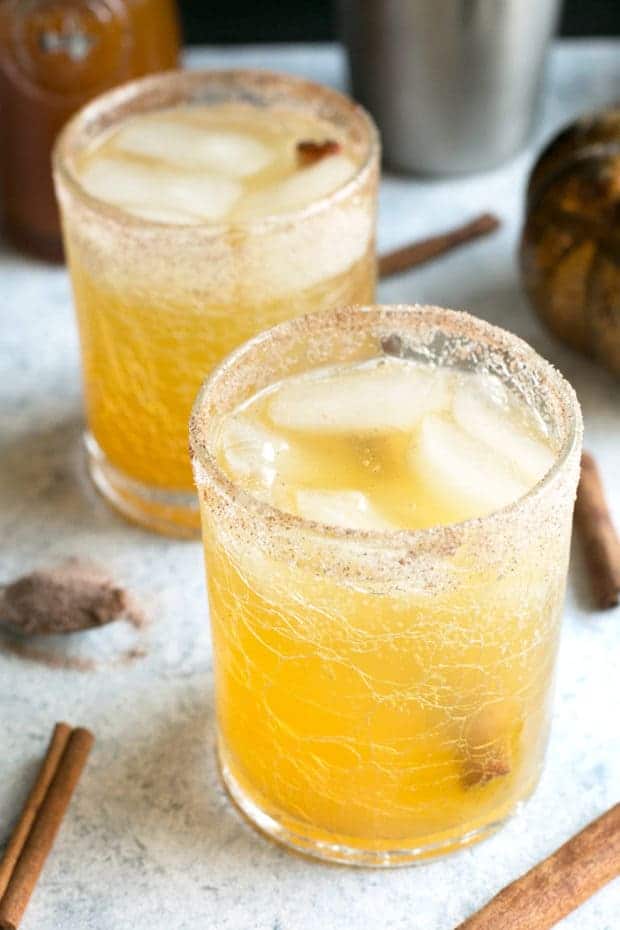 Recipe and image from Cake N Knife.
With a homemade pumpkin spice simple syrup, this rich bourbon cocktail is full of flavor and just a little bit bubbly! Try this one for your next gathering or a quiet evening at home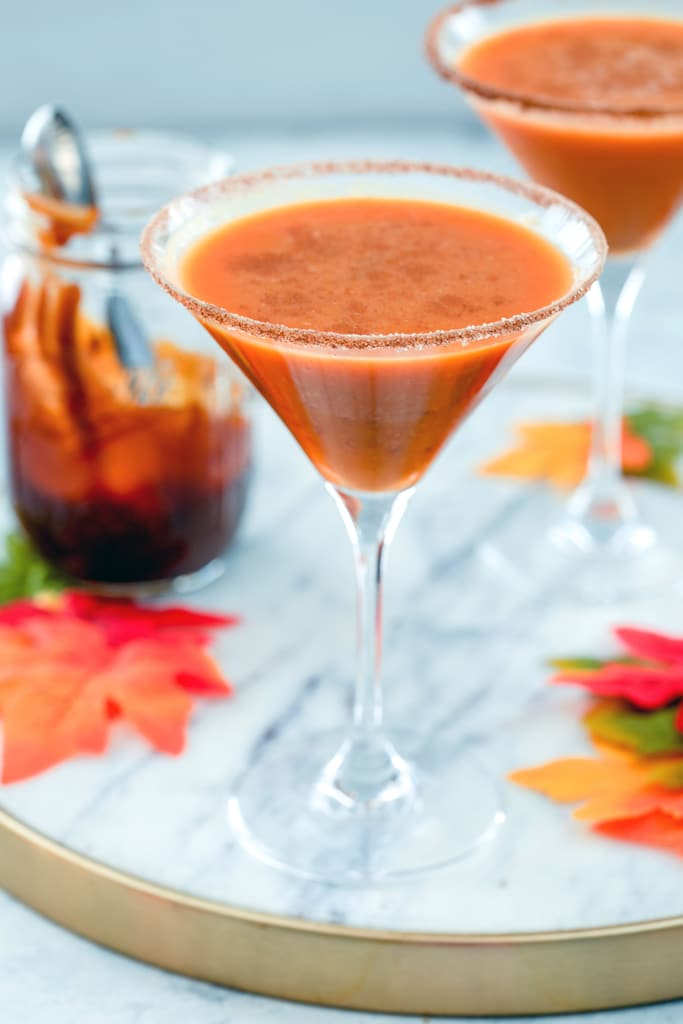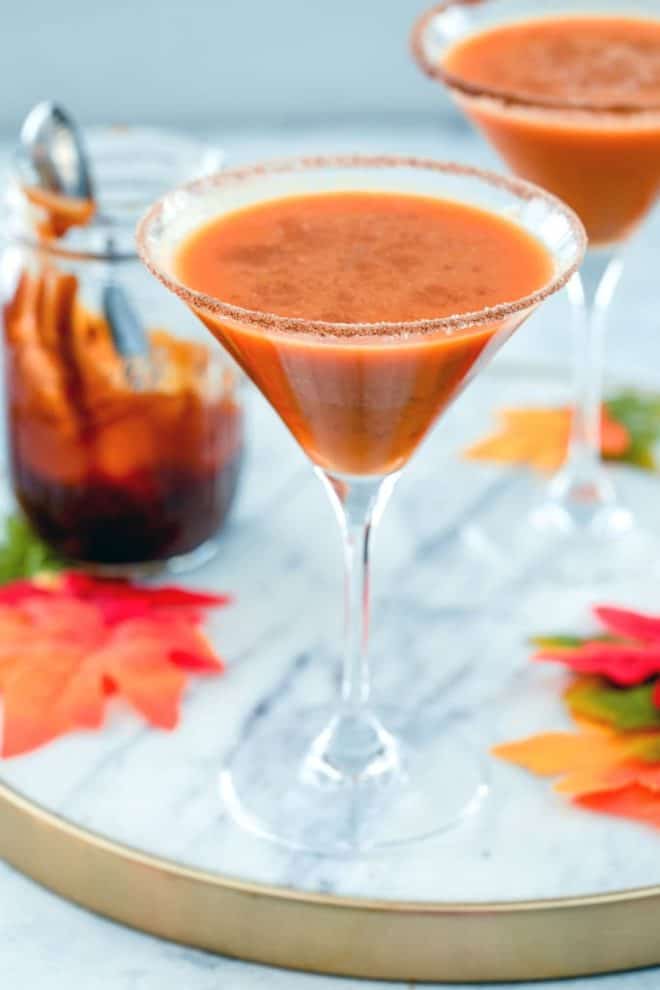 Recipe and image from We are Not Martha.
This pumpkin pie martini is basically pumpkin pie in a cocktail glass. It will put you in the fall spirit in no time!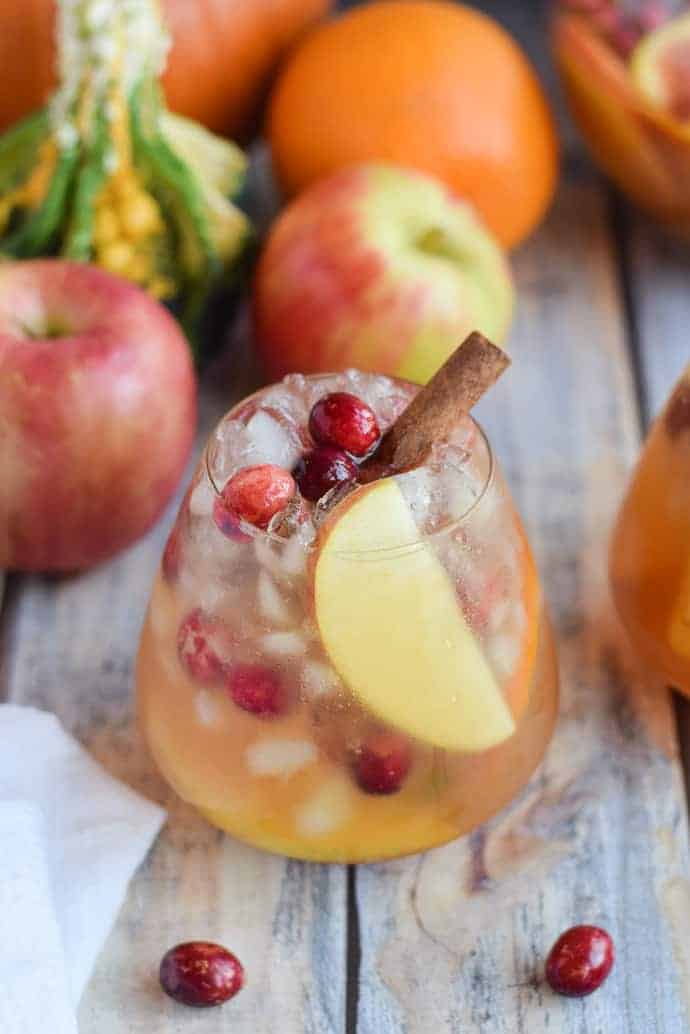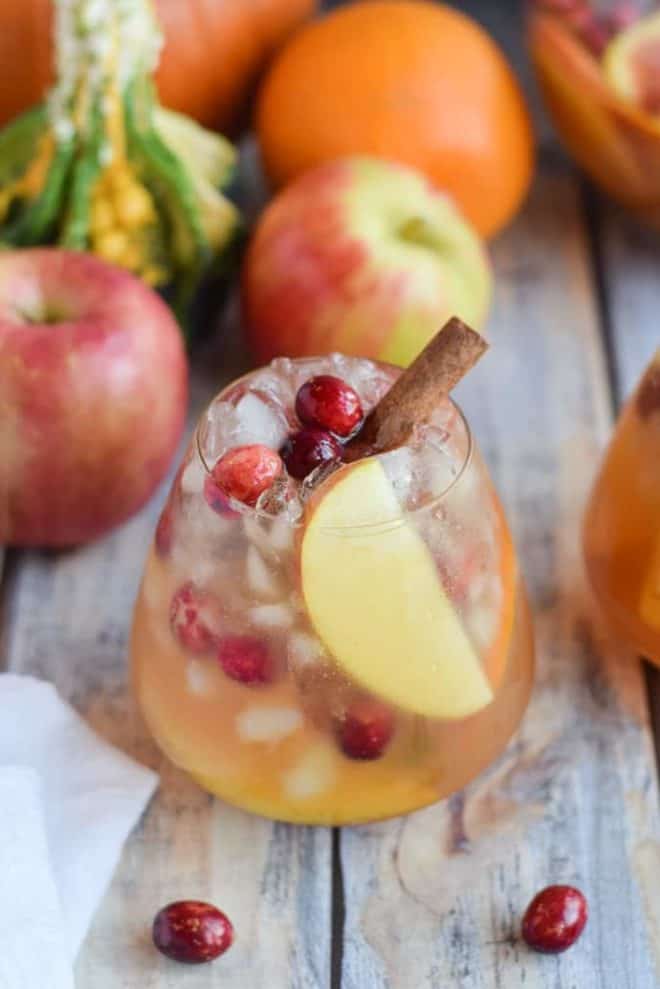 Recipe and image available at Seasonal Cravings.
Love sangria? This will be a hit at all your fall celebrations. It's sweet, spicy and full of wine-soaked fruit.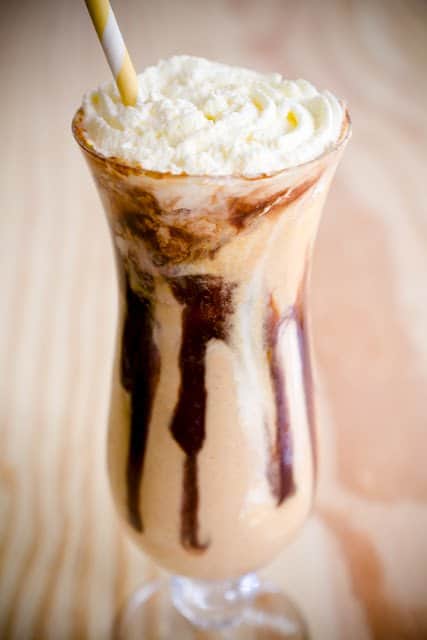 Recipe and image available at Cupcake Project.
Take that frozen mudslide up a notch by adding pumpkin and warm spices.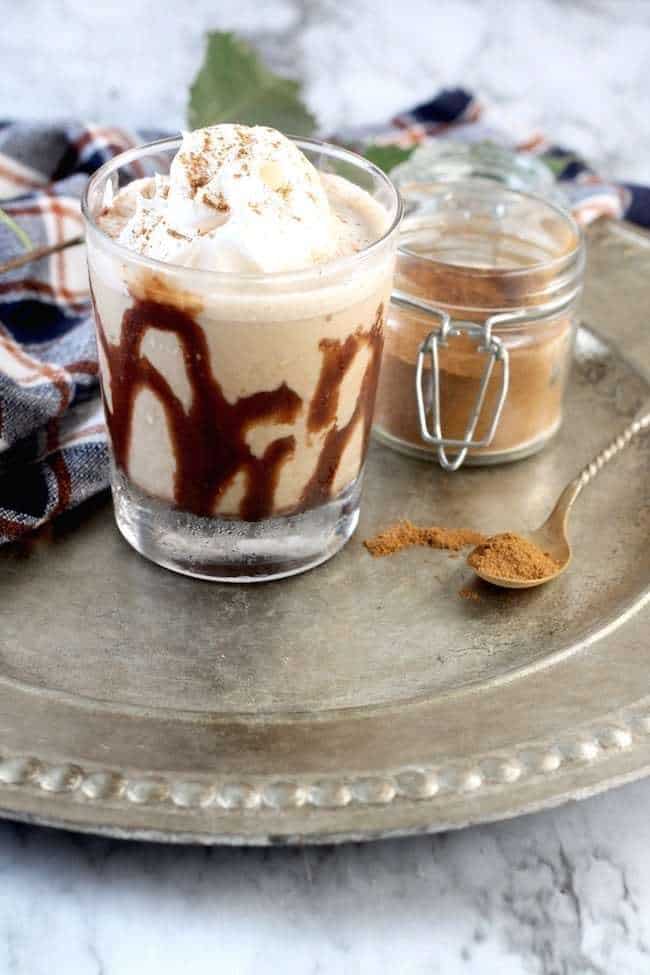 Recipe and imagine available at Miss In The Kitchen.
The classic White Russian gets a tasty fall twist! It's perfect for the pumpkin spice fan.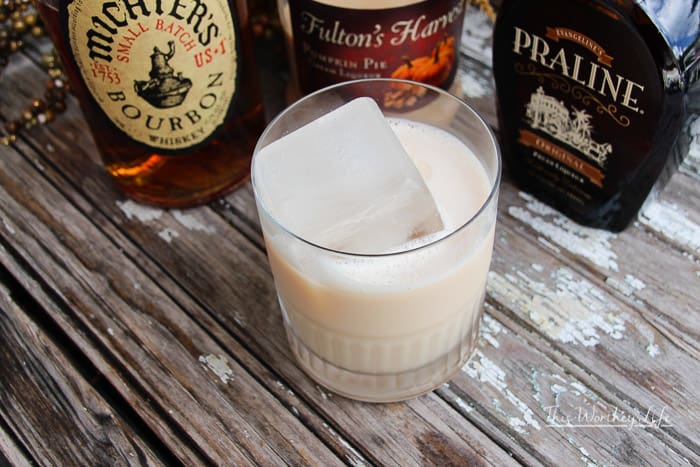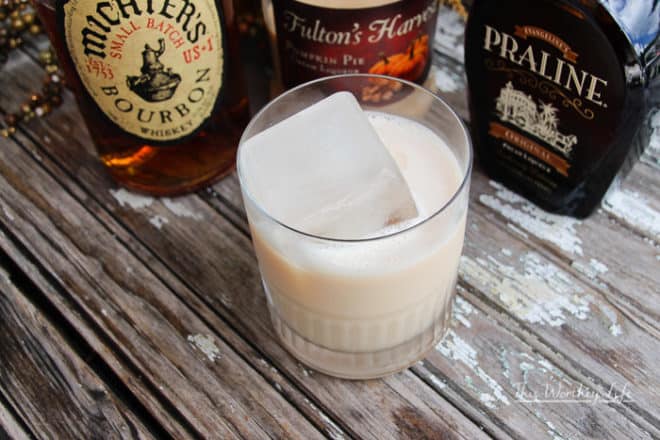 Recipe and image at The Worthey Life.
You just need three ingredients for this fall cocktail: pumpkin pie, pecan liqueur, and bourbon. This chilled cocktail is perfect for fall.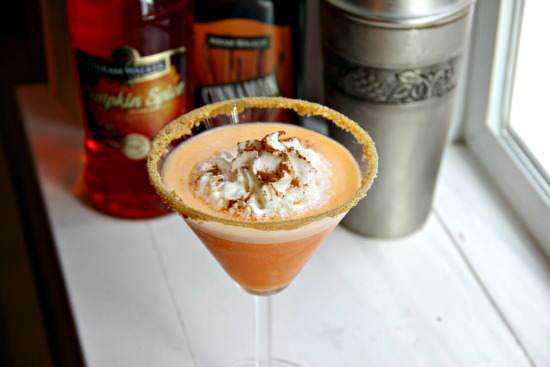 Recipe and image from Snappy Gourmet.
Delicious and easy! This fun pumpkin cocktail and martini recipe uses pumpkin liqueur, cinnamon schnapps, and cheesecake pudding mix.
This sounds like dessert in a glass. Count me in!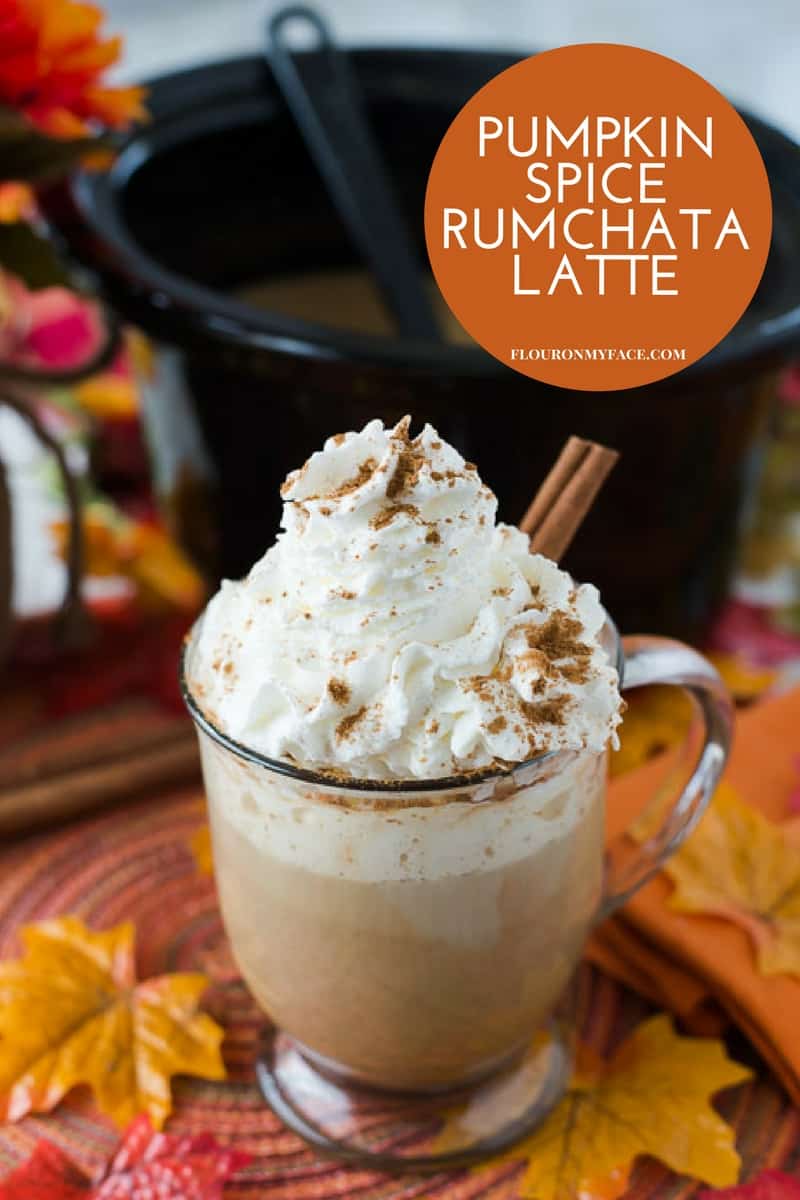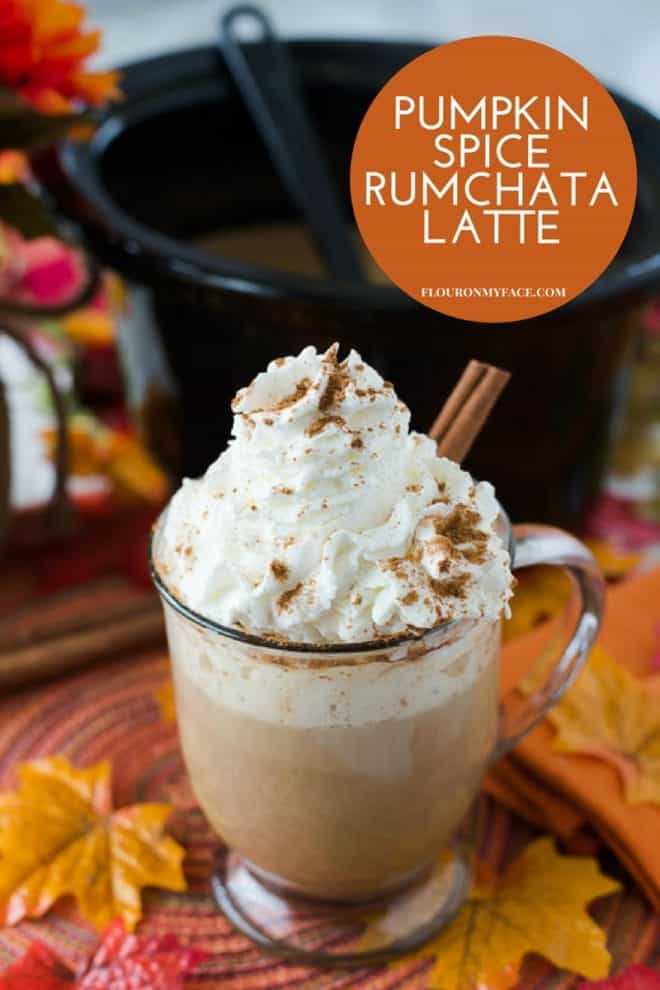 Recipe and image from Flour on My Face.
Warm with this delicious treat that you can make in the CrockPot! It's the perfect blend of sweet and spicy to warm you up.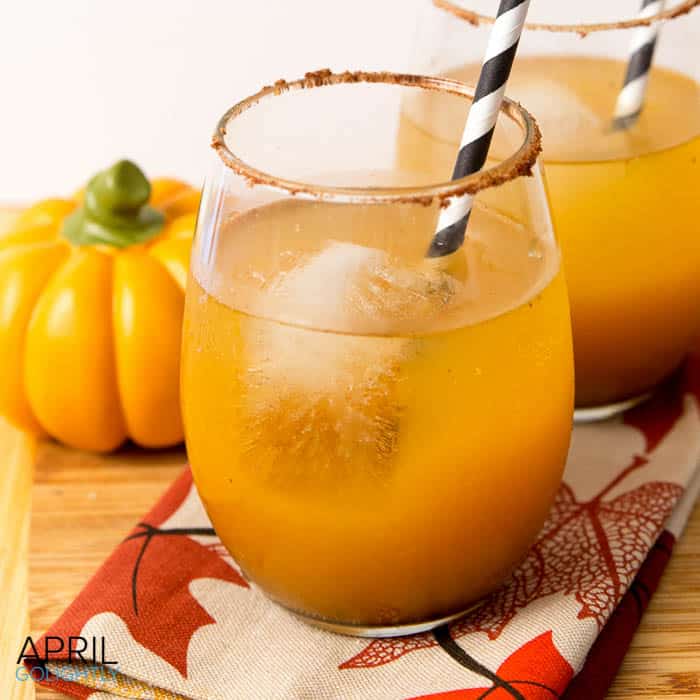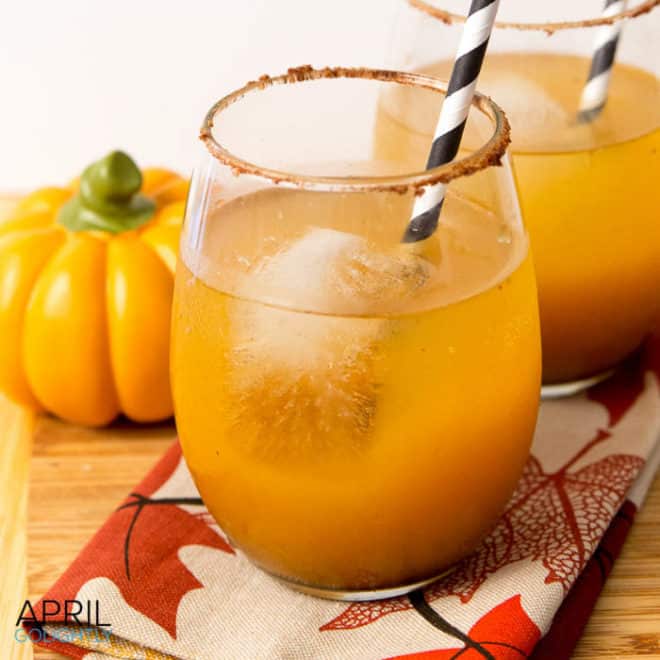 Recipe and image from April GoLightly.
This tasty fall drink is diabetic friendly! It's perfect for a girl's night in, Halloween party, or Thanksgiving dinner.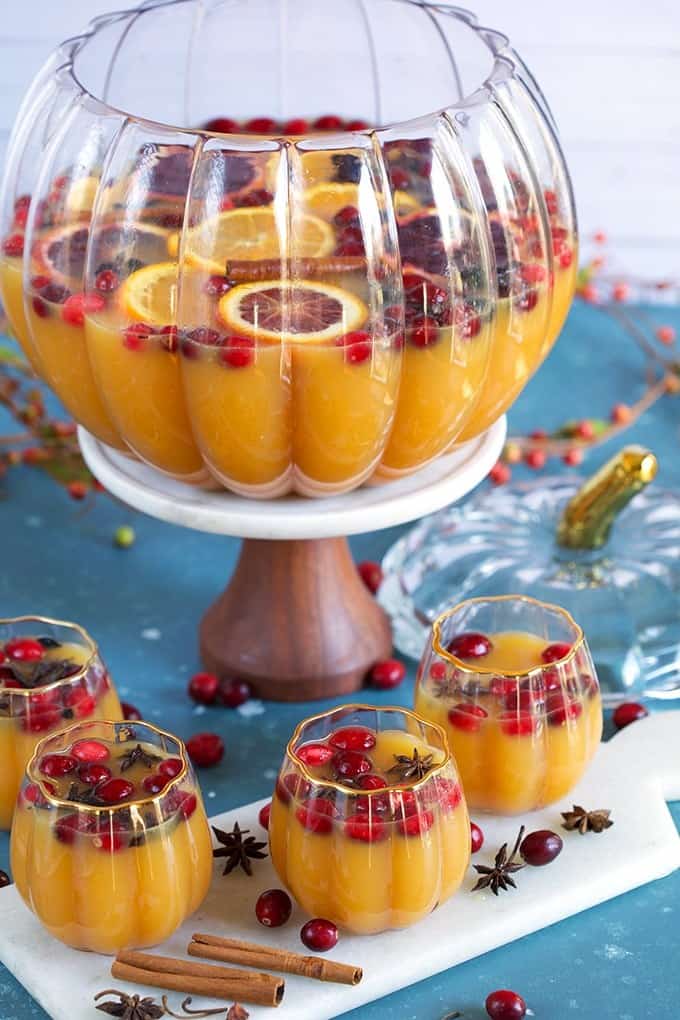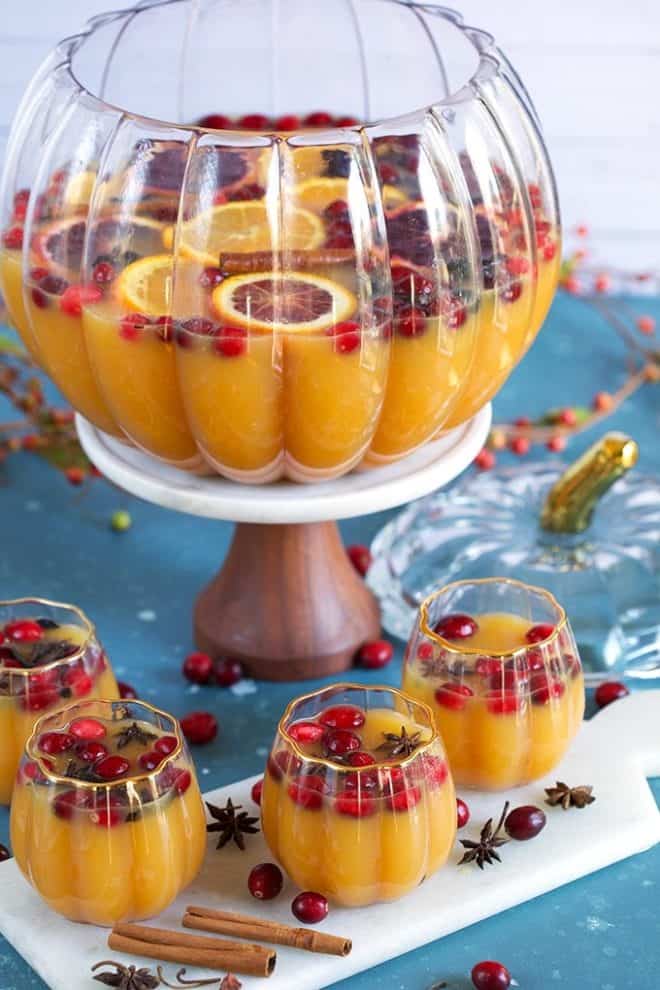 Recipe and image courtesy of The Suburban Soap Box.
Make a big batch of this sparkling punch to serve a crowd. It's simple, festive, and filled with all the flavors of fall.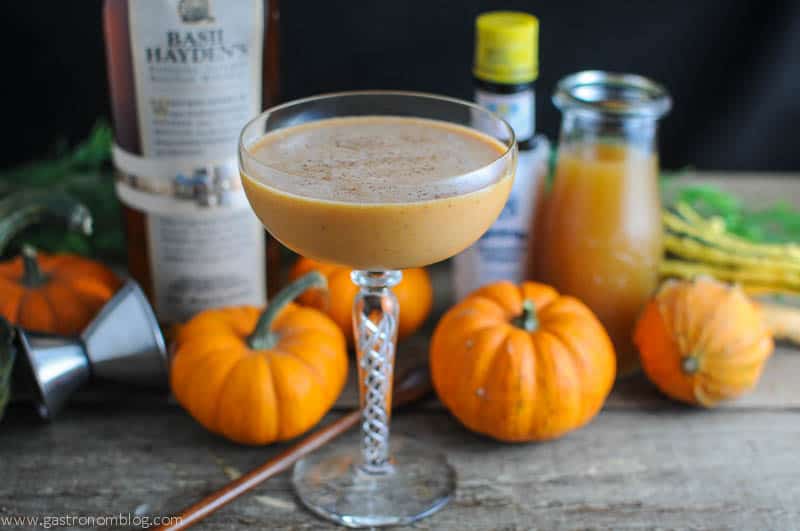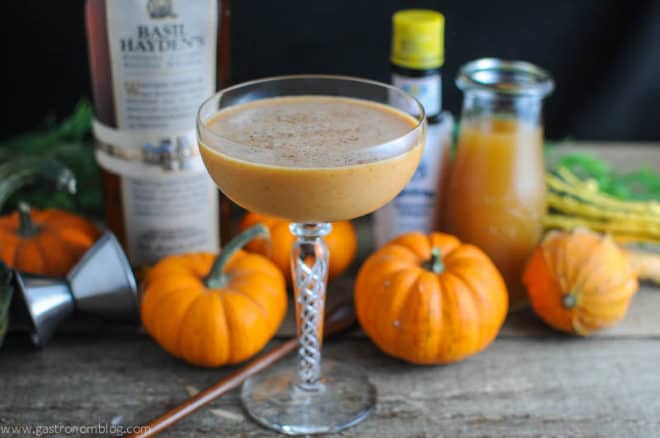 Recipe and image from Gastronom.
This pumpkin cocktail is creamy and cool. It may just be your new favorite fall bourbon drink!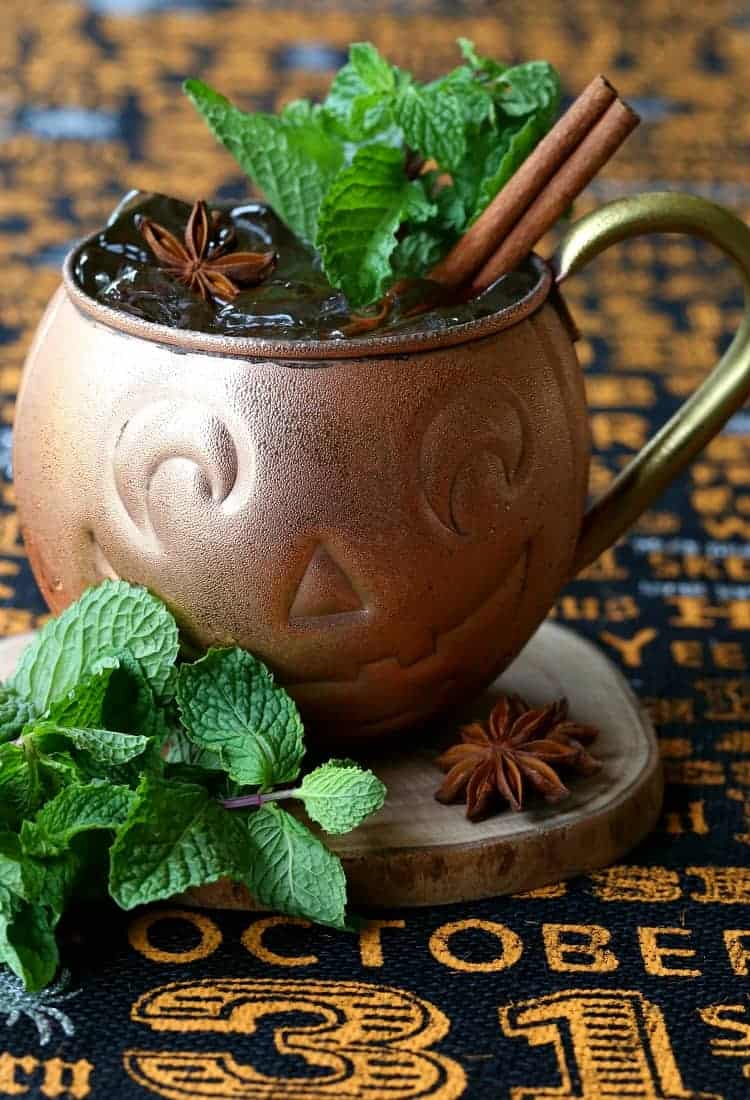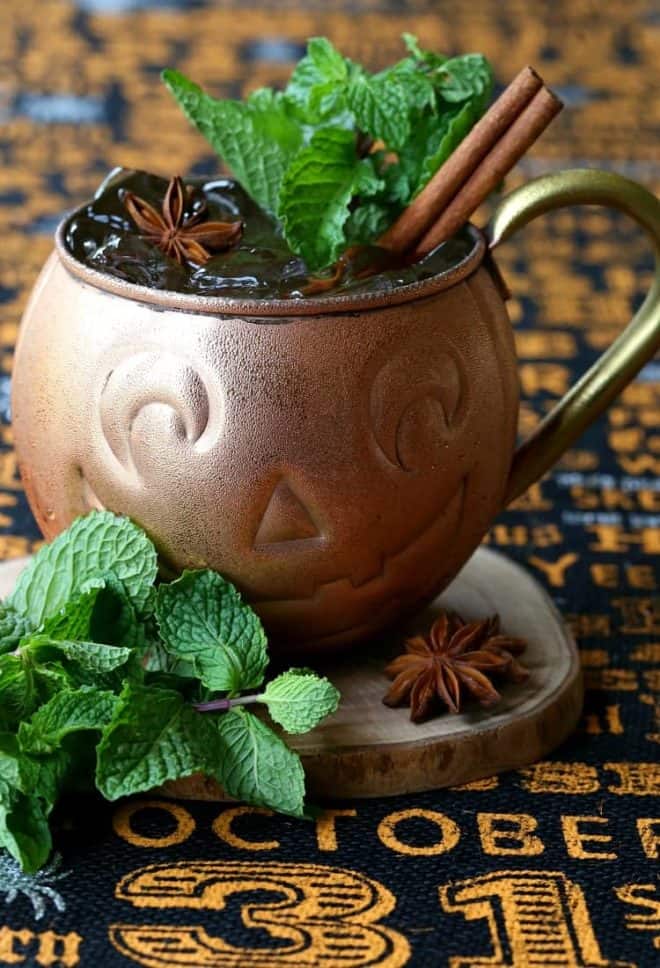 Recipe and image from ManTitlement.
If you love a Moscow Mule, you need to try this fun pumpkin spin! Grab some super cute copper mugs to serve these in.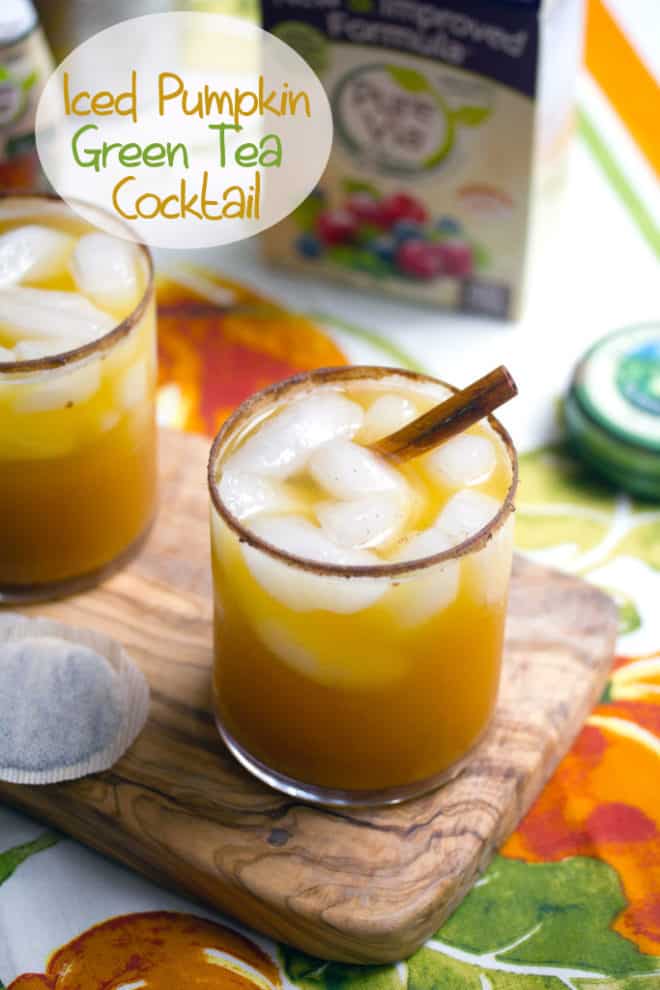 Recipe and image from We Are Not Martha.
Get in the mood for fall with this green tea pumpkin cocktail. You can leave the vodka out if you want, but it brings a little bit of extra warming power!
If you like these pumpkin cocktail recipes then please remember to share it with your friends by pinning it.