15 Potty Training Books For Boys
I'm in the midst of potty training. There has been a lot of ups and downs, breakthroughs, and setbacks. In all honesty, it's been a very frustrating process. So why not lighten it up with these potty training books for boys.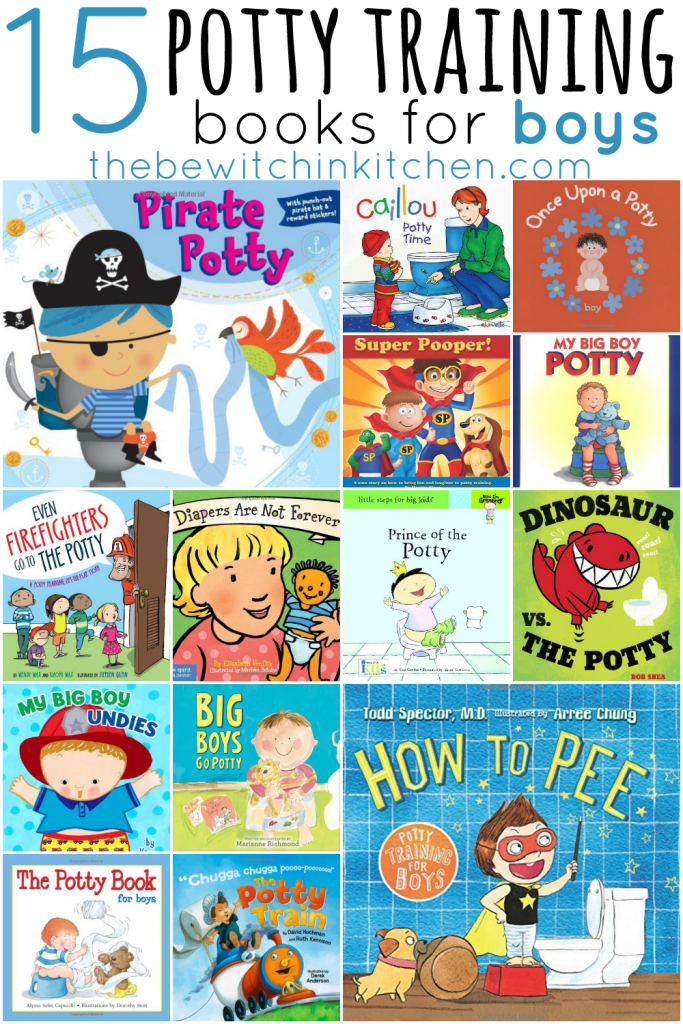 Potty Training Books
I have been told that potty training boys is harder than potty training girls, I don't know how true it is. I think every child is different, and mine is just a little stubborn. I've only had a boy, so I can't compare it to anything else. Leave me a comment if you agree with the statement that boys are tougher to potty train than girls, lay your knowledge down!
We were doing really a little over a month ago, then he got sick and regressed. So now it's like we are starting all over. I have tried a few different methods on potty training that I have found on Pinterest, but none seem to be working for us. So why not try the old-fashioned way and try a potty training book?
My son responded really well to the Sesame Street Book Too Big for Diapers . There were a lot of giggles, questions, and exploration through reading the book over and over to my son. So why not try a few others? Here are a few potty training books for boys:
15 Potty Training Books for Boys
1. My Big Boy Undies
2. Where's the Poop?
3. The Potty Train
4. Super Pooper!: A cute story on how to bring fun and laughter to potty training.
5. Dinosaur vs. the Potty
6. The Potty Book for Boys
7. My Big Boy Potty
8. Even Firefighters Go to the Potty
9. Diapers Are Not Forever
10. Pirate Potty
11. Once Upon a Potty — Boy
12. Caillou: Potty Time
13. How to Pee: Potty Training for Boys
14. Big Boys Go Potty
15. Prince of the Potty
I hope these books help you as much as Too Big For Diapers has helped me. It's always helpful to make a learning experience fun, and I think this is exactly what these books do. It makes it fun and gave my son a visual and an example to understand what's happening.
TMI note (that I have to share): As I was writing this, my son went into the bathroom by himself, climbed the stool and went ON HIS OWN. Maybe this potty training thing is going well after all.
Mom high five!
PS: if you're looking for some yummy recipes for your picky eater, try these out:
If potty training is taking it's toll on your, try these spiked hot chocolate recipes.
What's your best potty training tip?