17 Healthy Chicken Recipes
I put together a list of my favorite healthy chicken recipes from The Bewitchin Kitchen. So let's end the chicken dinner rut and spice things up a bit!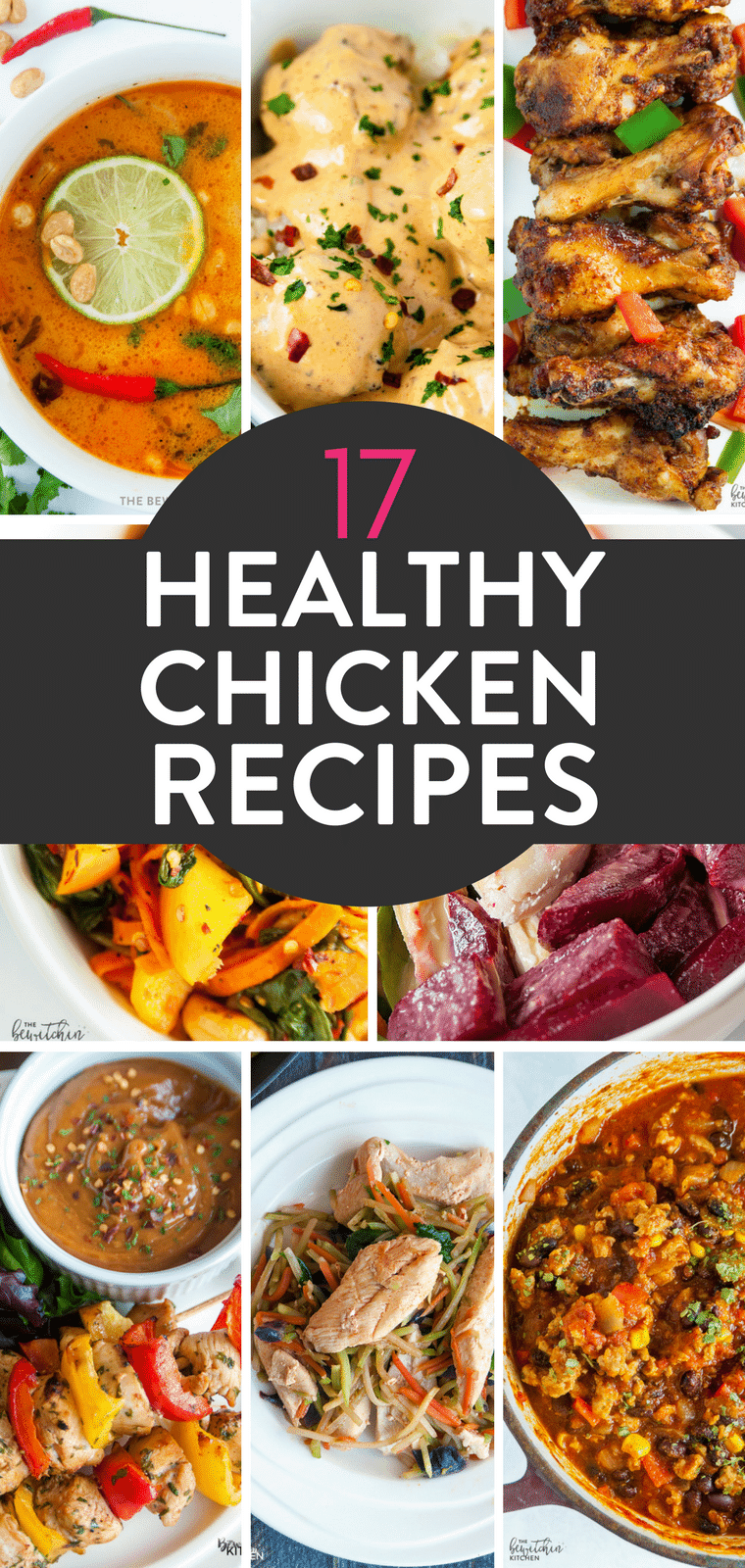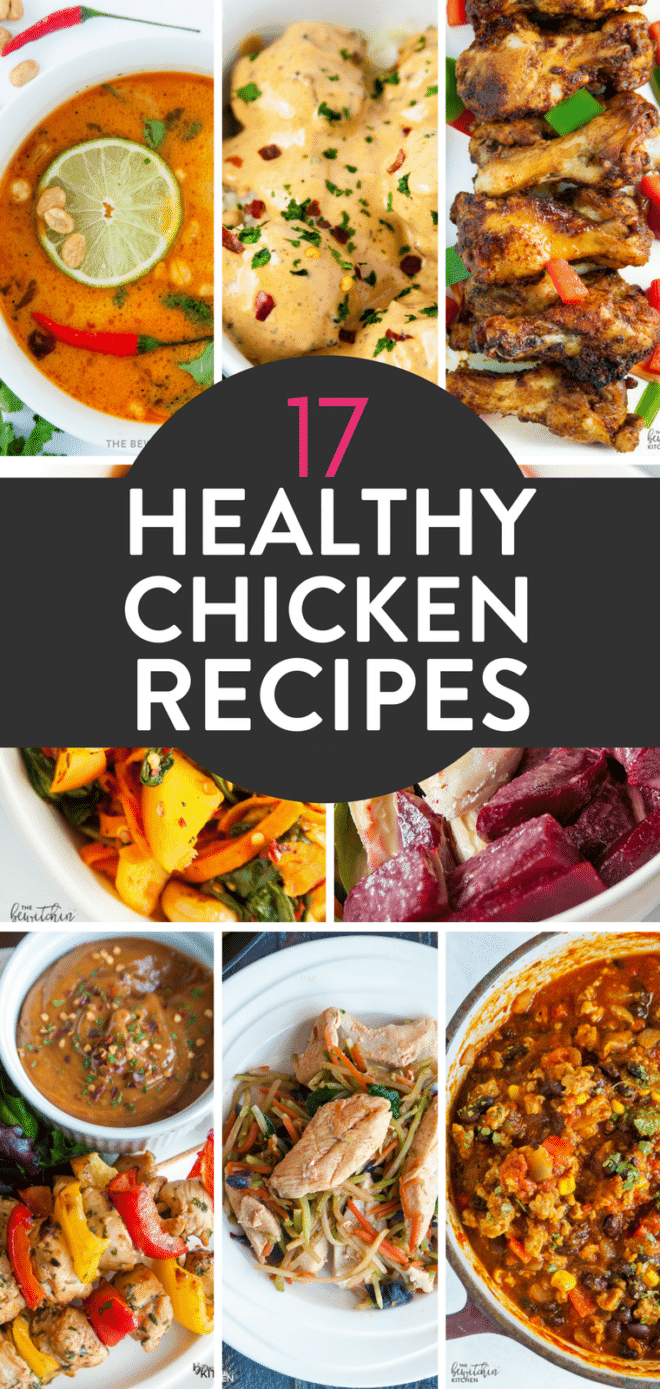 Healthy Chicken Recipes
Did you know that September is national chicken month? Well you do now!
Before I was a brand ambassador for Chicken Farmers of Canada, I have to be honest: I never put much thought into chicken. Sure, there was the controversial debates on antibiotics and hormones that I would read up on but that was about it.
Fun fact: Did you know that no chickens are given hormones in Canada? If you see a Canadian company bragging about this, it's a marketing thing. Rest assured that the use of hormones and steroids have been illegal in Canada since 1965. You can read more about that here.
Not only is chicken my #1 source of protein, it's also Canada's. Chicken Farmers of Canada is incredibly excited over this so all month long they have some really exciting contests that I'll be sharing with you.
17 Healthy Chicken Dinner Recipe Ideas
September is National Chicken Month (the second annual!) and to celebrate, I wanted to share with you some of my favorite healthy chicken recipes.
Why I love chicken
Not only is chicken versatile (it goes with just about anything), but it's also a great source of protein and lean, healthy, fats. You get some great nutrition all at a low-calorie cost. I've used chicken at every meal (yes, even breakfast) and there is always something new and delicious you can try with chicken. In the recipes below you'll see that I've done everything from a coconut curry to a recipe where I cooked with tea.
Did you know? The price of beef has gone up by 34% and the price of pork has gone up by 18% since 2013. The price of chicken? Just by 5%.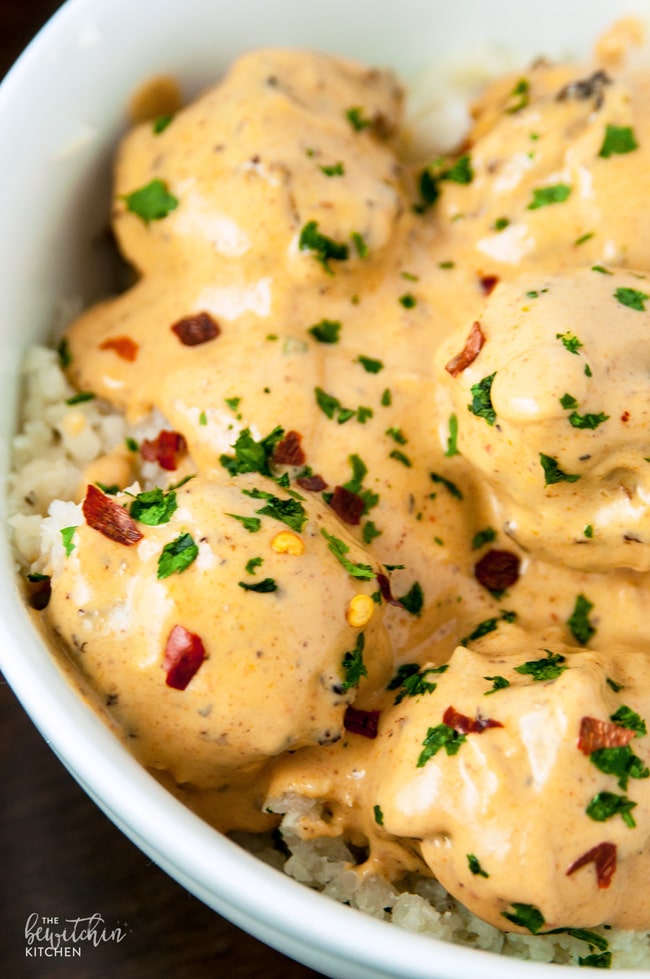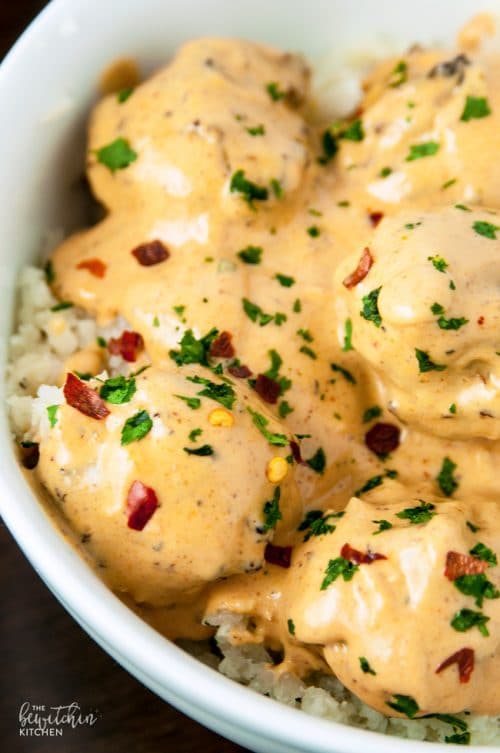 As of today, this is The Bewitchin' Kitchen's #1 recipe, it has had over 200,000 shares since January 2017! It uses ground chicken, coconut milk, and red curry paste. This healthy ground chicken chicken recipe is whole30, paleo, and is dairy and gluten free.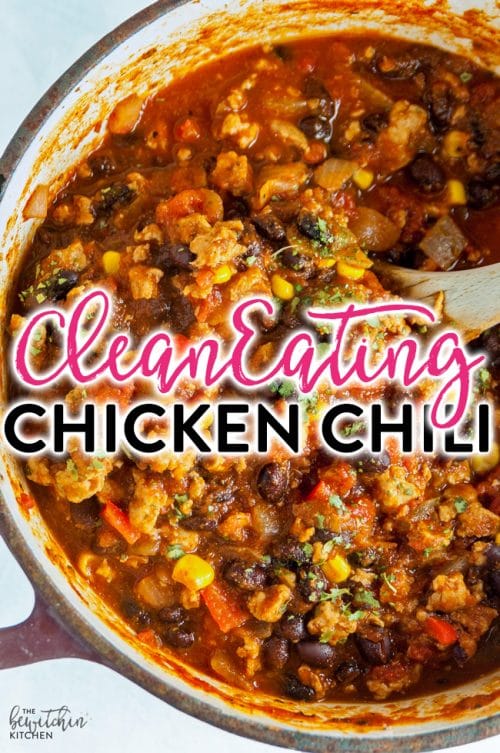 A chili recipe that's loaded with vegetables and is sweetened with applesauce. This comforting winter classic is high in fiber, protein, and flavor. You don't have to feel guilty for going for a second helping of this healthy chili recipe.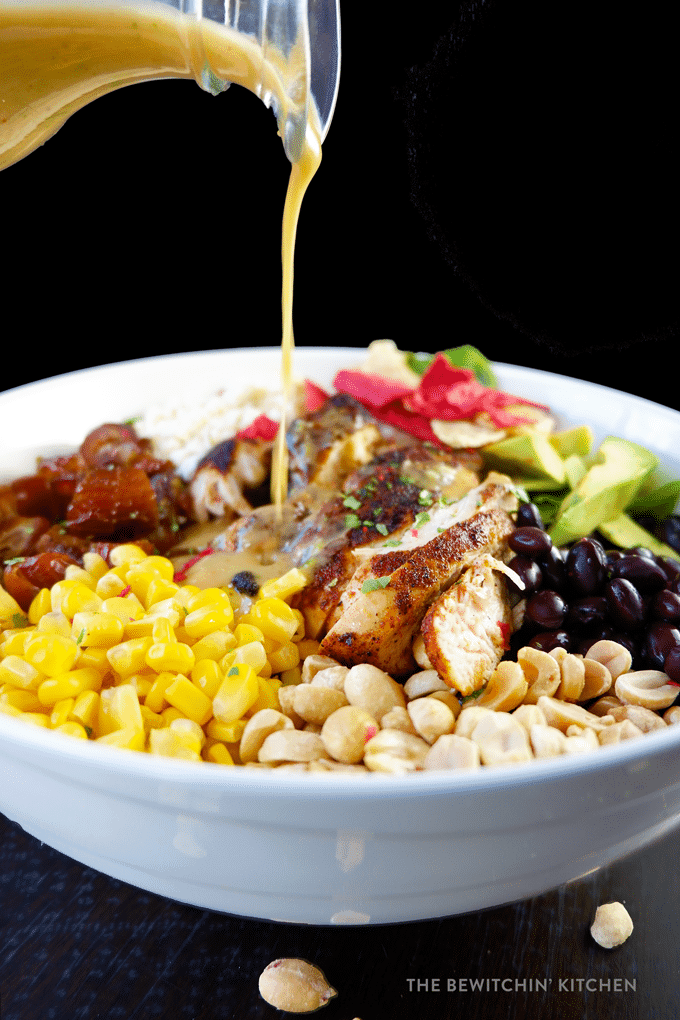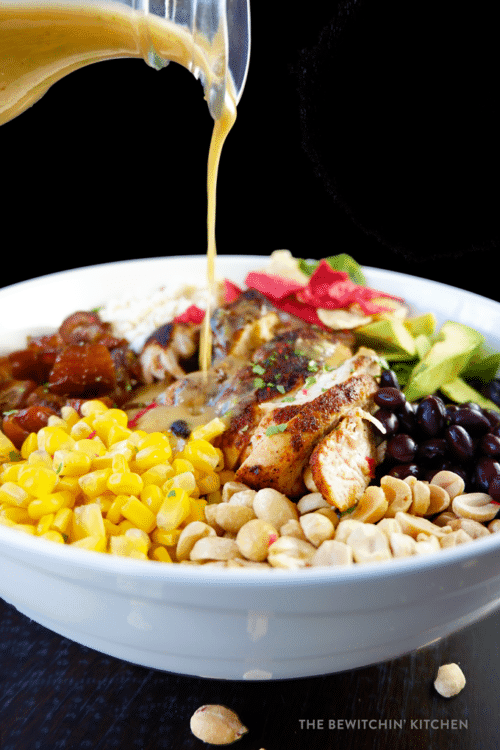 This Santa Fe Chicken Salad was inspired by one of my favorites on the Earls menu. Blackened chicken, avocado, black beans, dates, corn, peanuts topped with a peanut lime dressing…excuse me while I run to the store.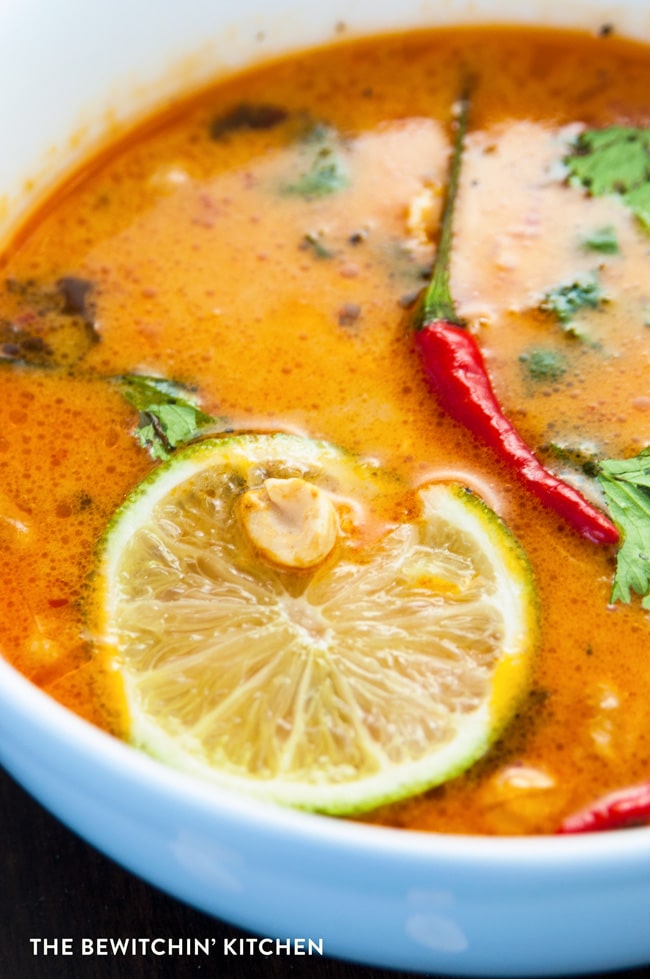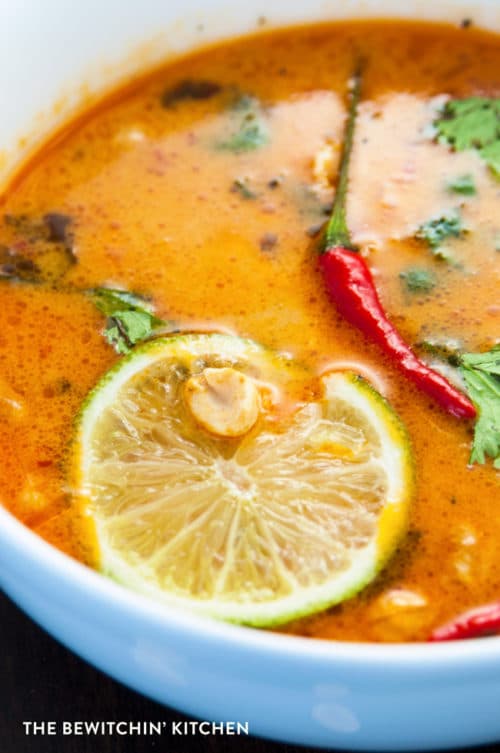 I love everything about soup. Simmering soul hugging ingredients in a big pot over the stove is a big comfort to me and there's something soothing about enjoying a bowl of soup on a chilly day. This Thai Coconut Peanut Soup is packed with flavor, and if you don't like hot food you can control the heat. The lime gives it a bright taste that makes this super yummy for summer too.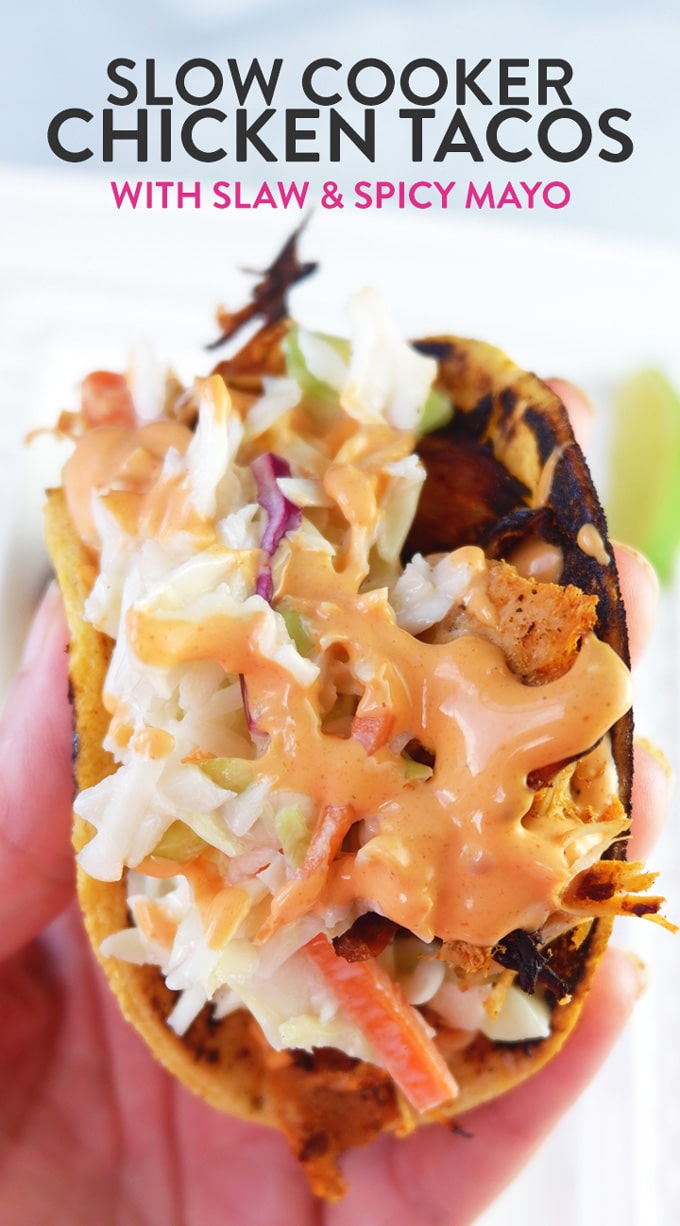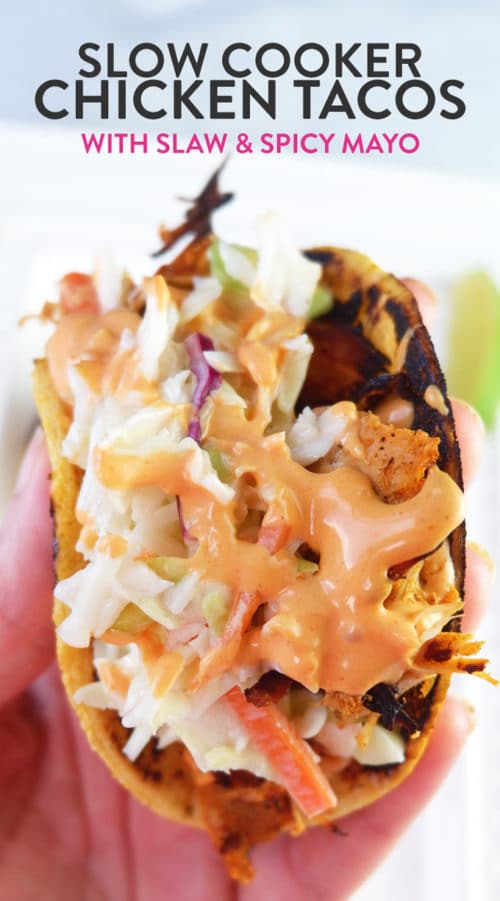 I love me some tacos! These tacos are super easy to throw together and they're accompanied by homemade corn tortillas, which makes them gluten free.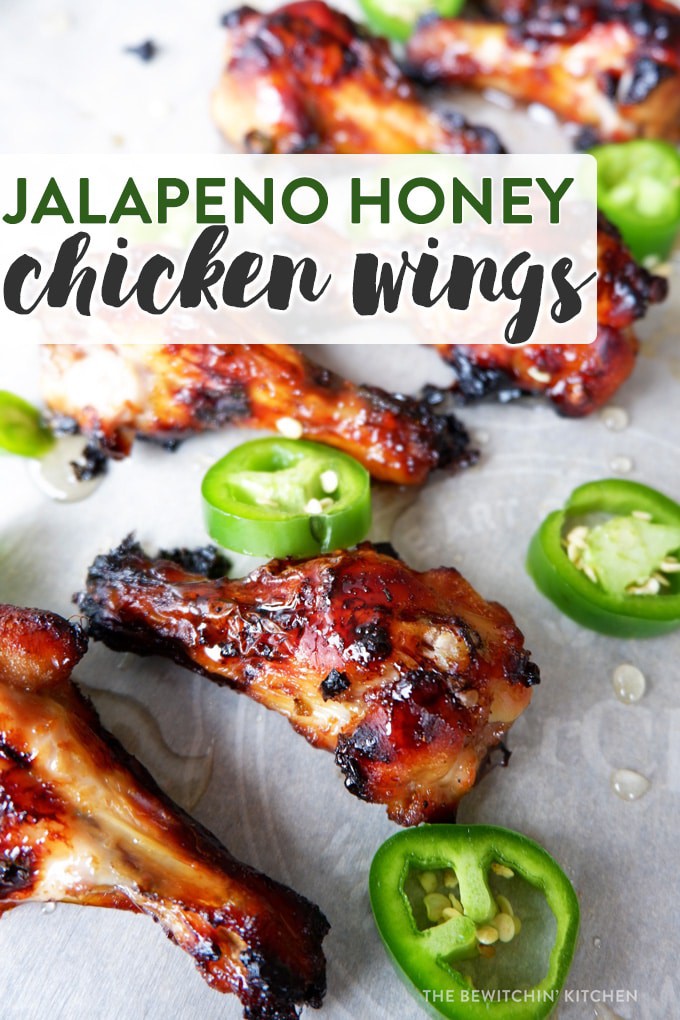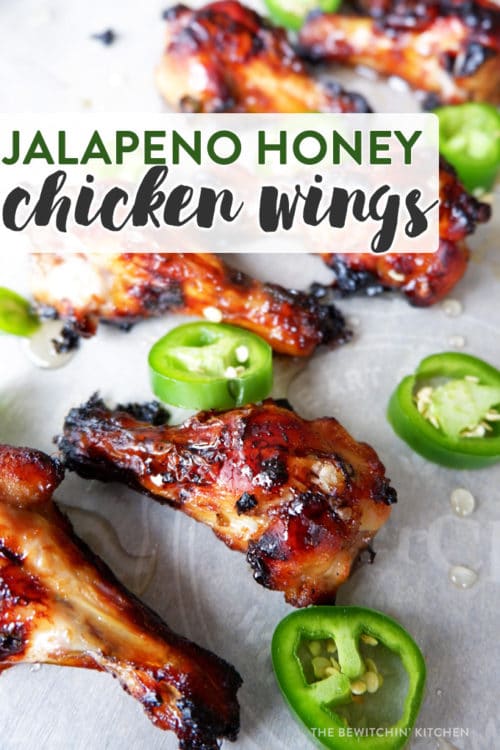 I'm a wing lover, but they haven't always had a healthy reputation. To make chicken wings healthier make them batter free and bake them (or use an air fryer) instead of frying in oil or deep frying. This particular recipe may be a little higher in sugar due to the honey but that's okay. Everything in moderation friends!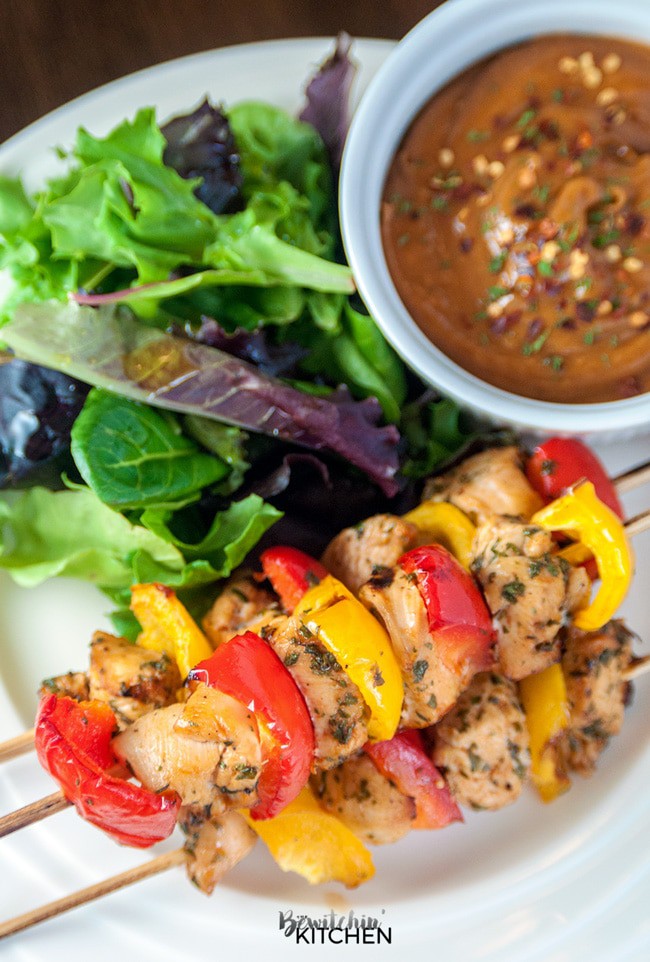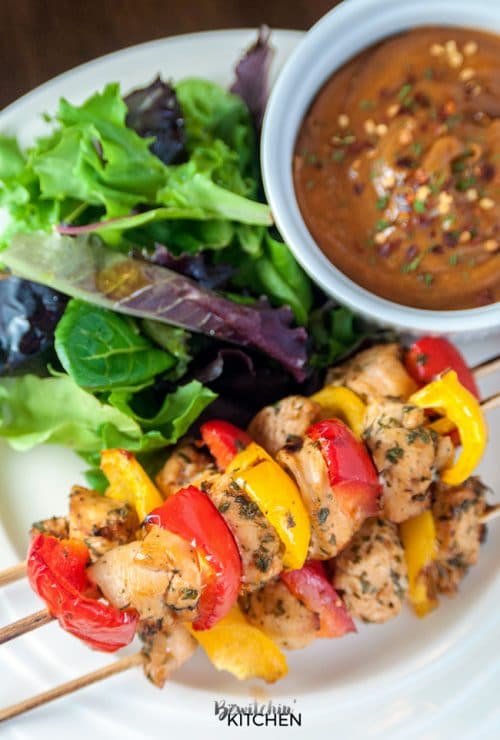 I love making kebabs because I feel that there is less mess to clean up and it's a tasty way to get my vegetables in.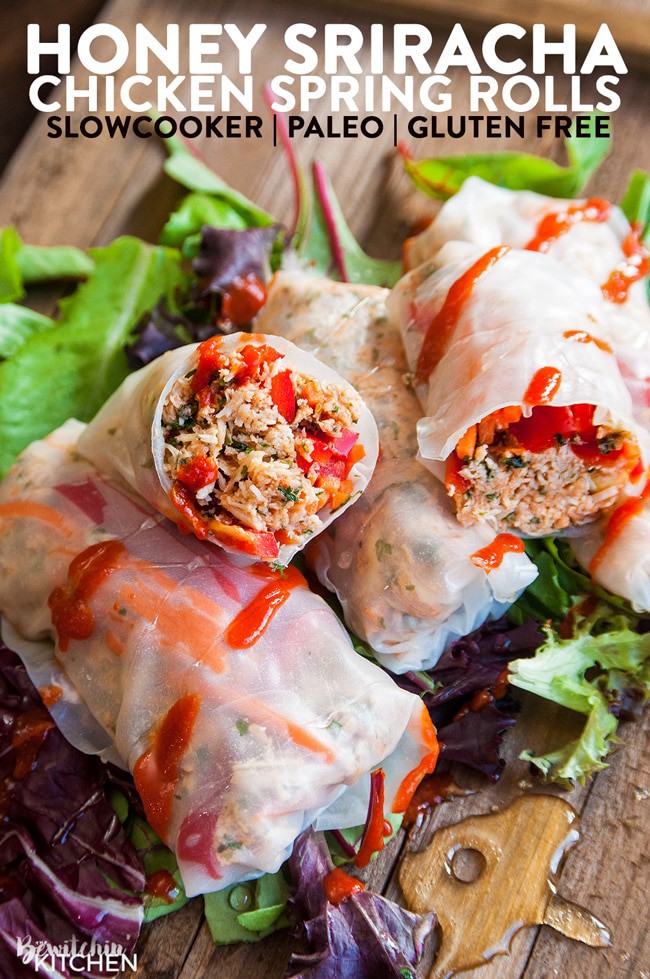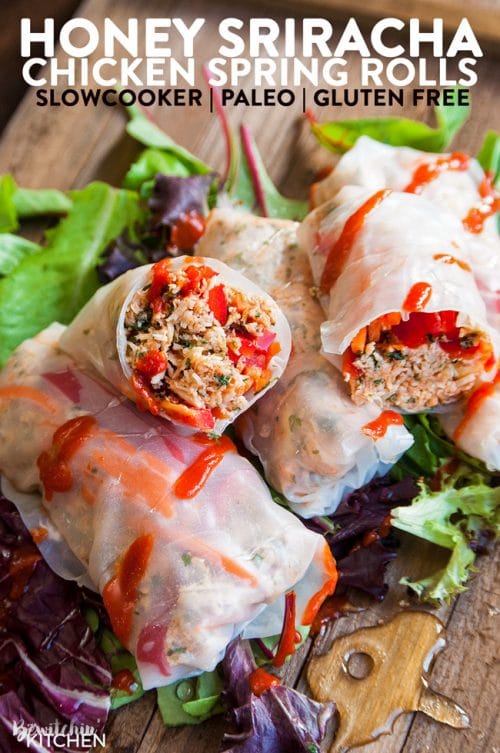 Another gluten free option for those of you looking for a fun twist on healthy chicken dinners.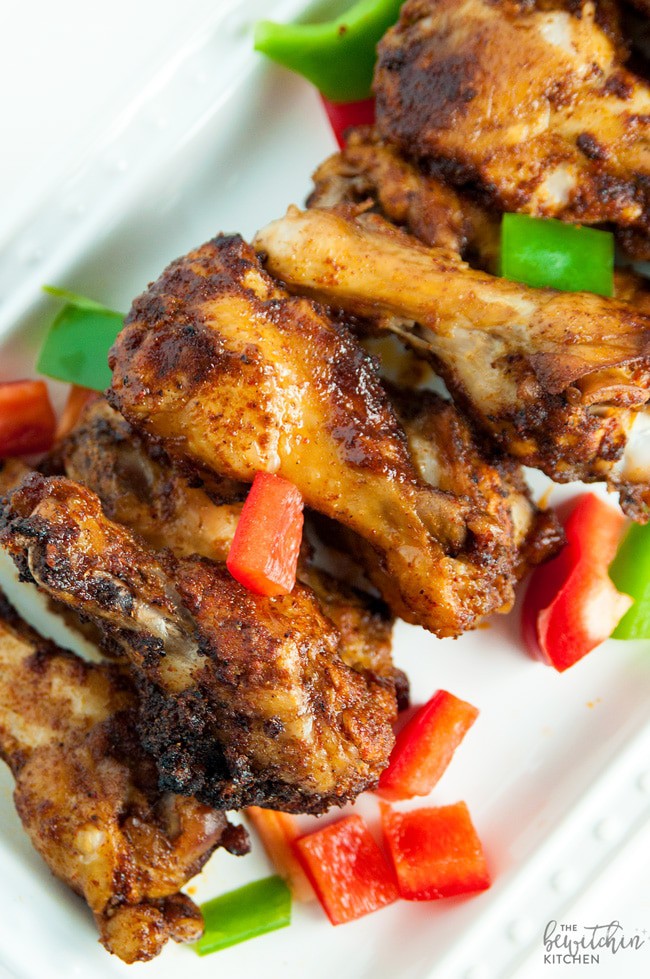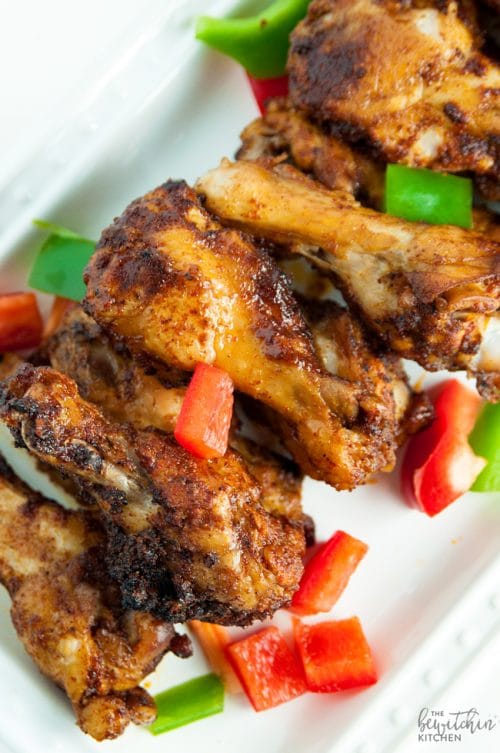 Another healthy chicken wing recipe, these fajita chicken wings are gluten free and Whole30 compliant.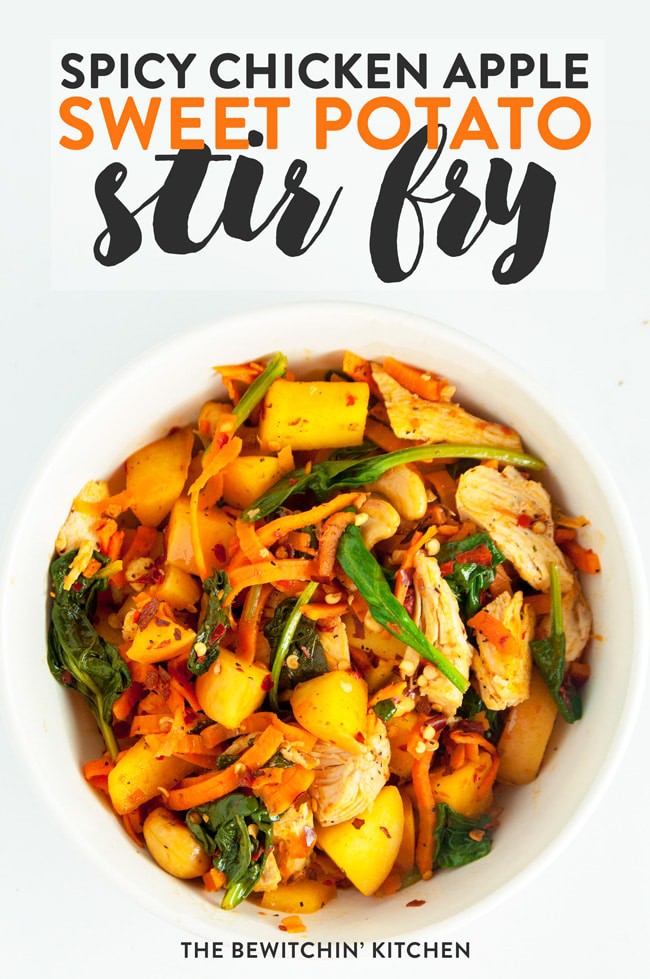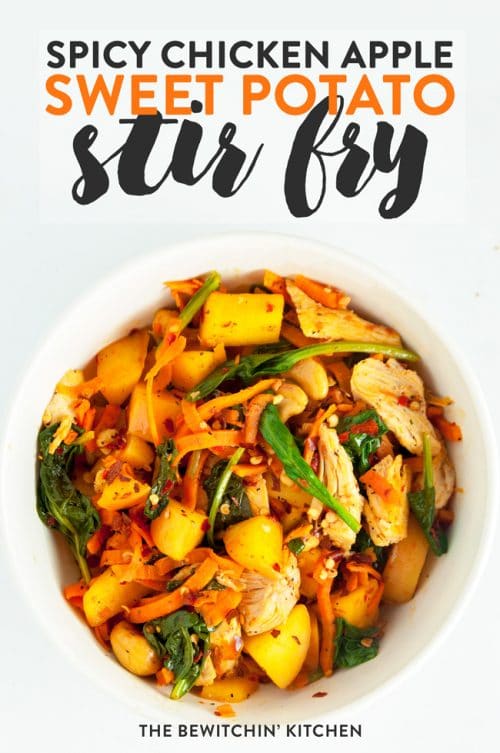 A delicious and nutritious meal for one this chicken and apple sweet potato stir fry is both a zesty and sweet lunch or dinner option.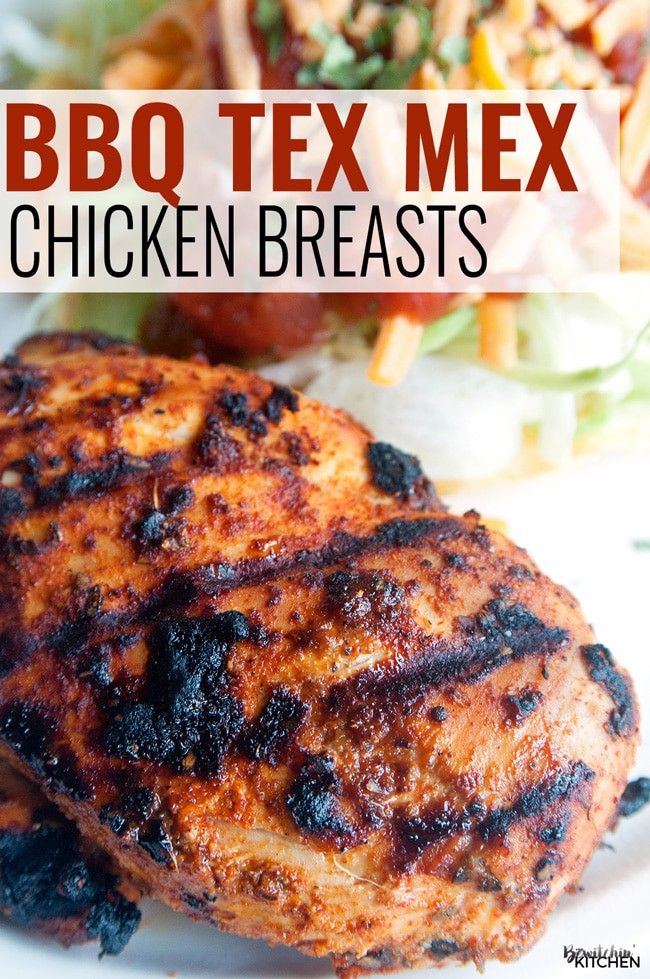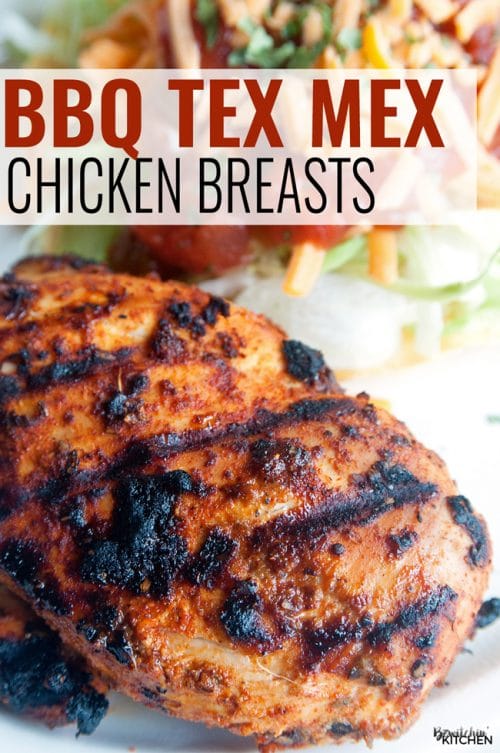 One of my favorite rubs to use for grilling chicken during the summer. This seals in the juices and packs in amazing flavor, all with minimal calories.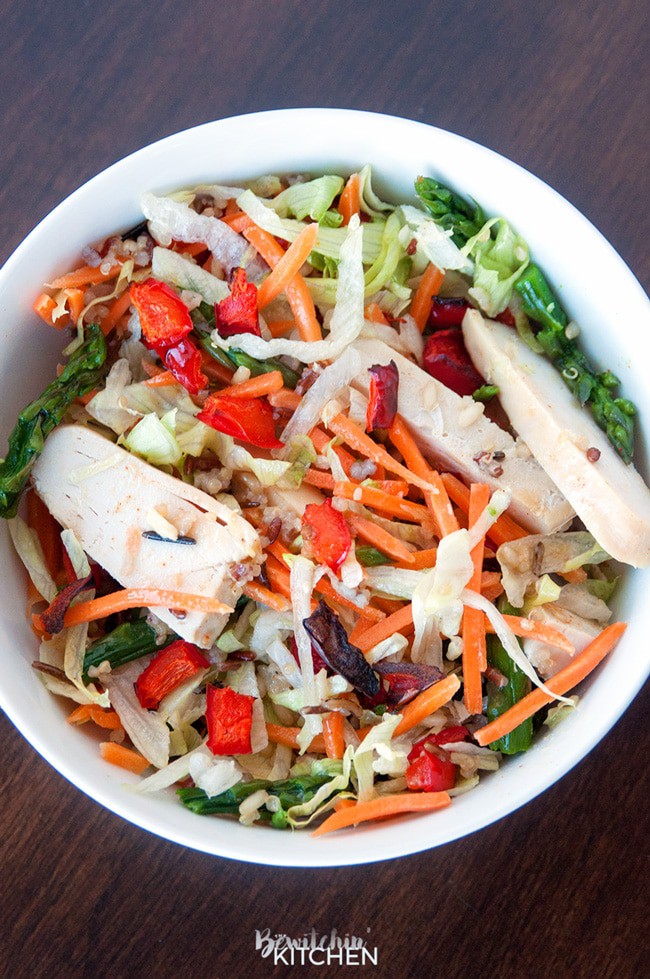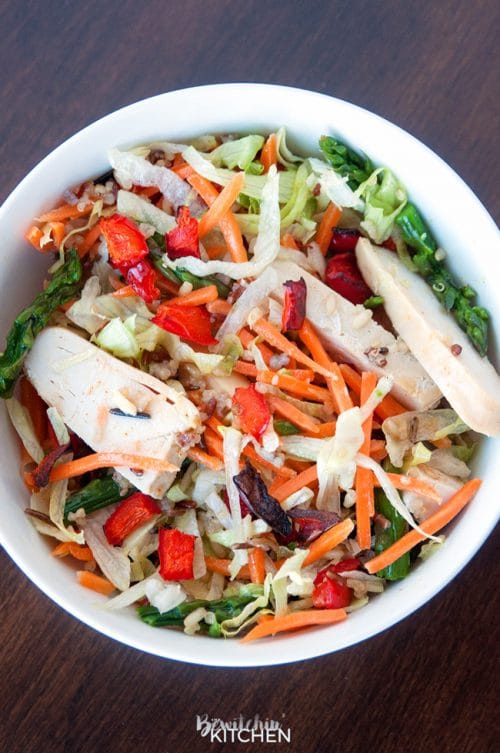 This healthy recipe makes the perfect lunch, snack or dinner. Loaded with roasted red pepper, grilled chicken breast, matchstick carrots, steamed asparagus, quinoa blend and topped with a healthy dressing. This recipe is also 21 Day Fix approved.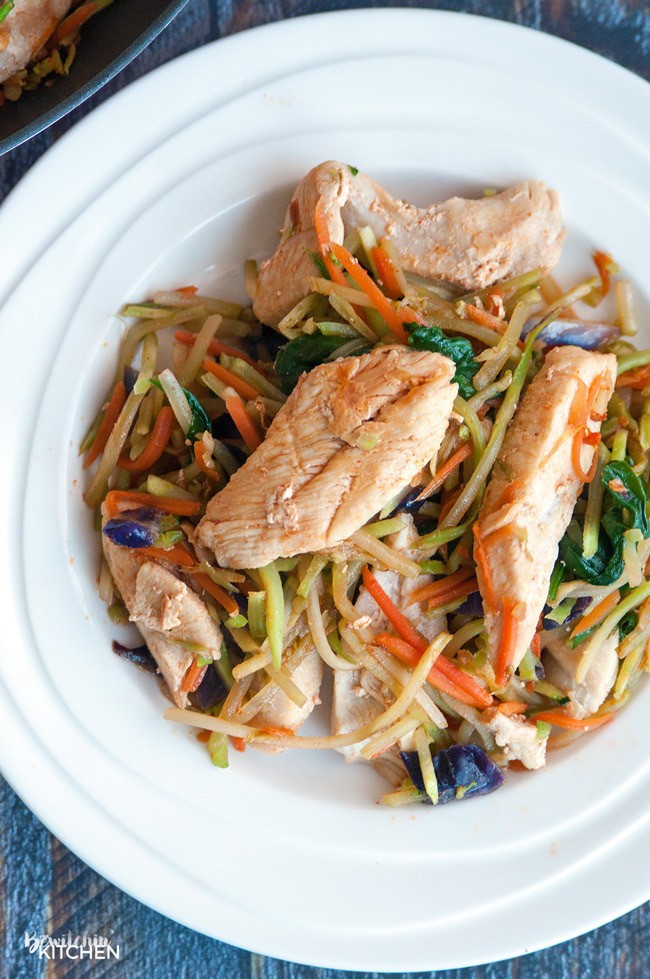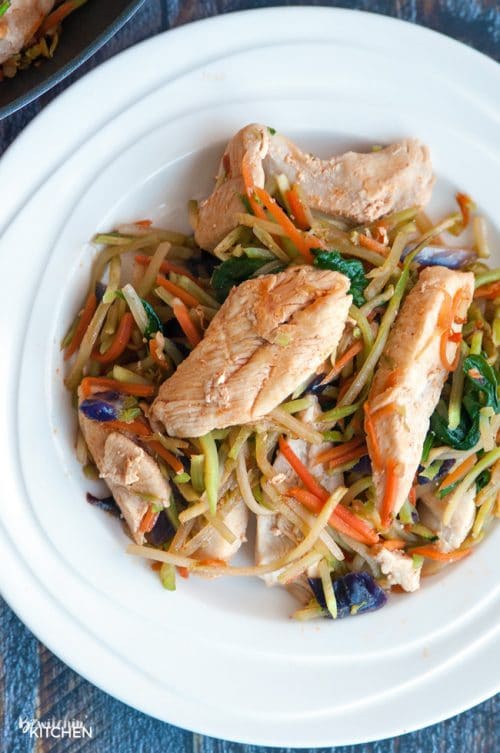 I love easy chicken stir fry recipes, anything that goes from skillet to plate in a matter of minutes boasts well in my books (I get really hangry). On top of an easy recipe, this Sweet Sriracha Chicken Stir Fry tastes amazing!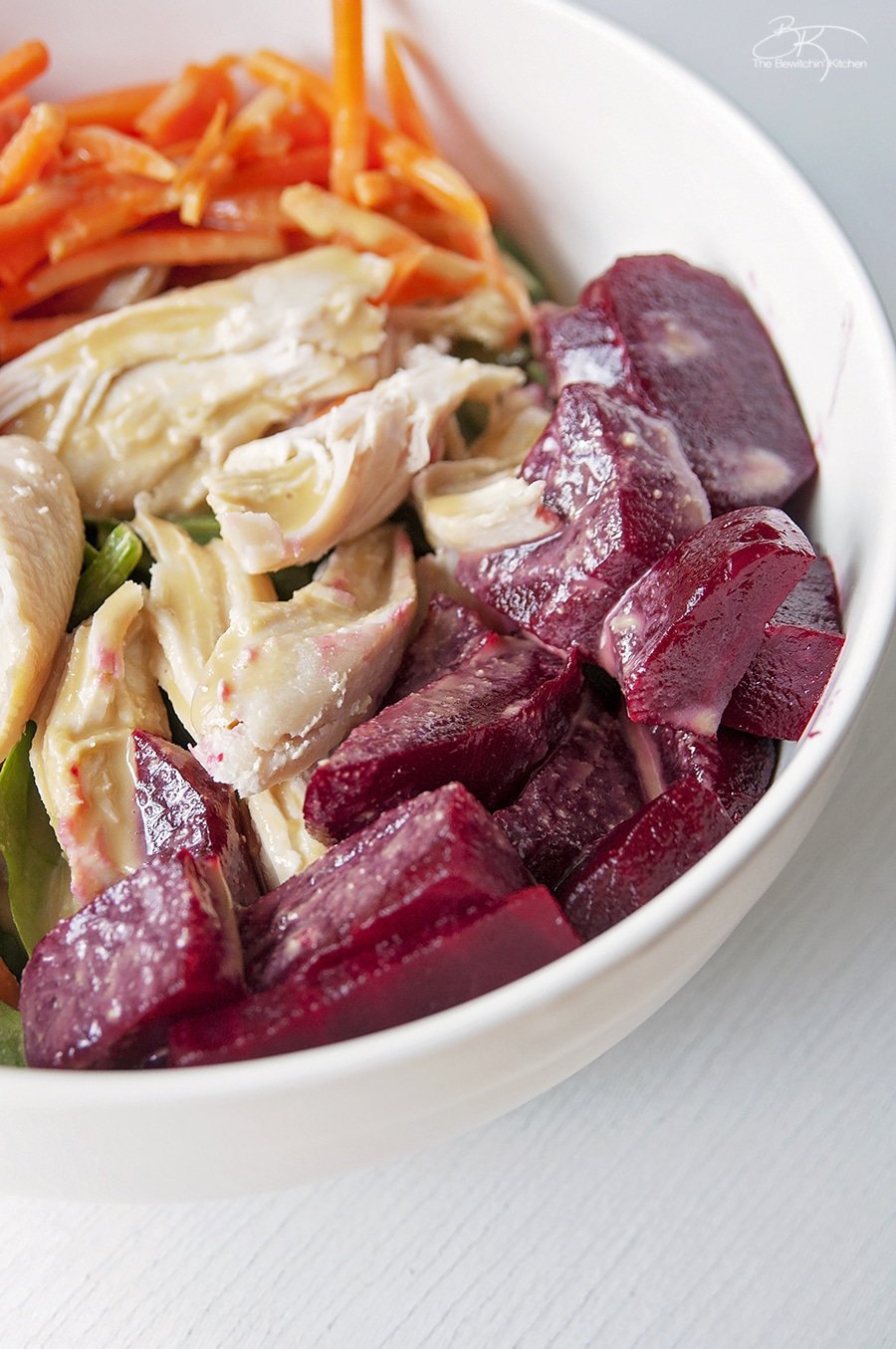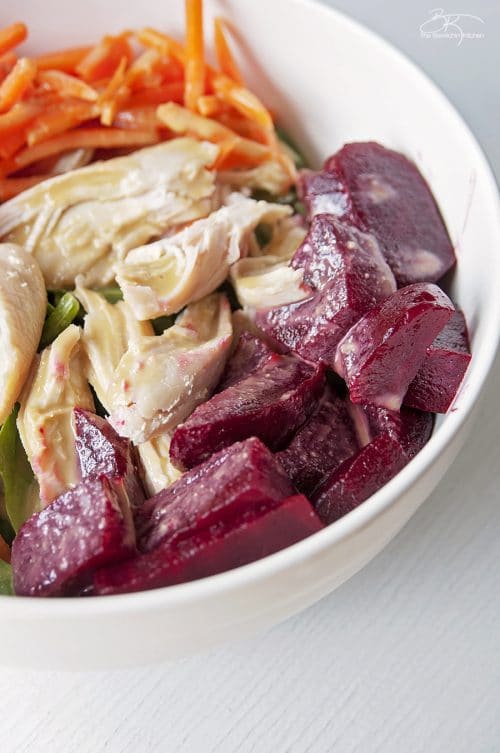 This glory bowl dressing is money! It's one of my favorites. Another tip? Make life easier on yourself and pre-cook everything ahead of time. That way you can assemble this salad quickly throughout the week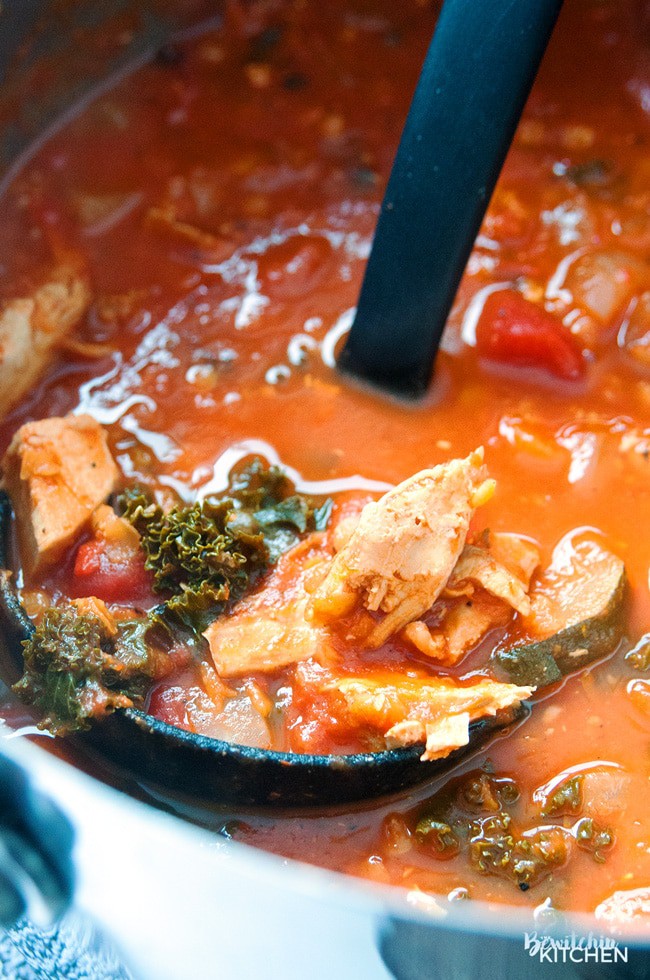 As I said before, I love soups. This one is another great one where I add as many vegetables as possible, honestly, I simply clear my kitchen fridge of the vegetables that are about to turn. This is not only a healthy recipe for soup but also saves me money.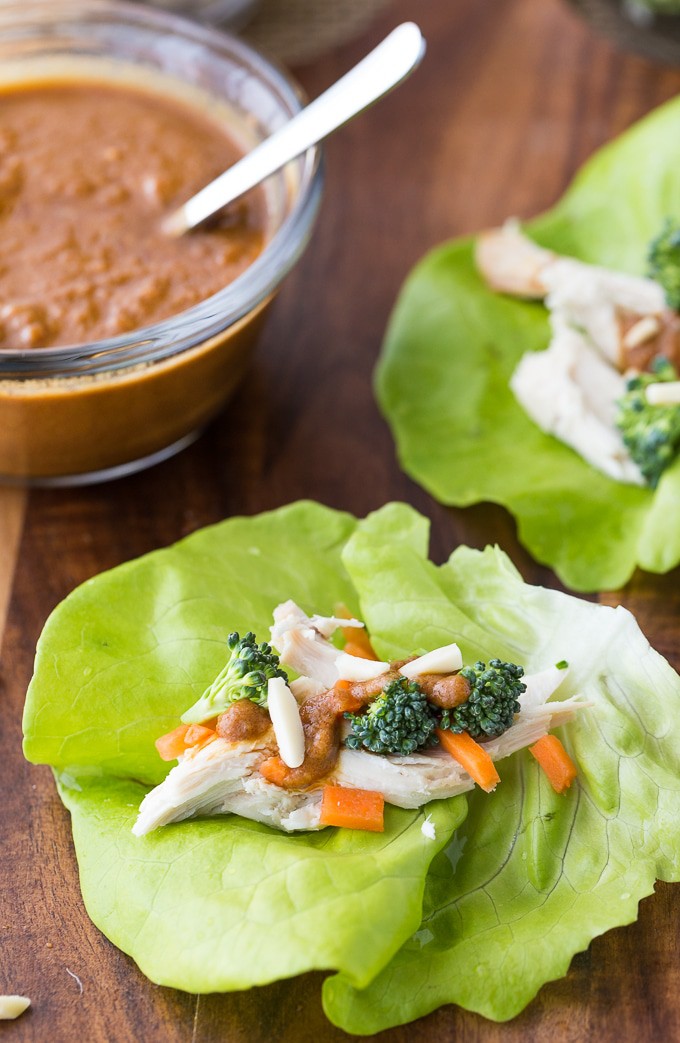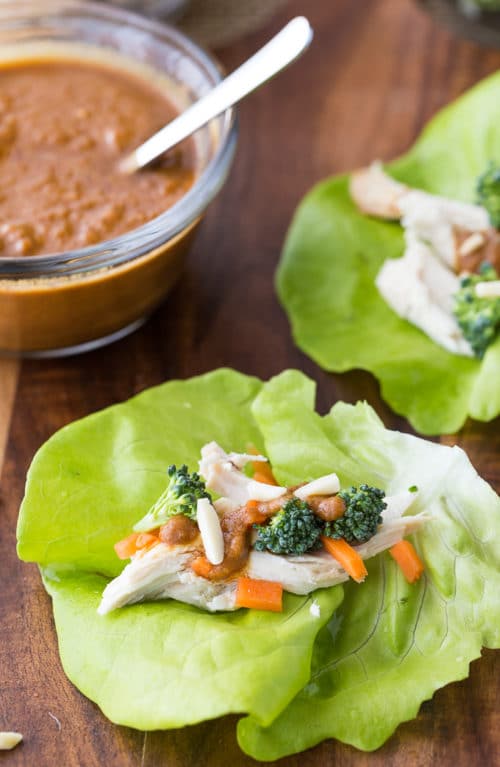 These clean eating lettuce wraps recipe are vegan, Whole30, and paleo. It's one of my family's favorite healthy dinner recipes.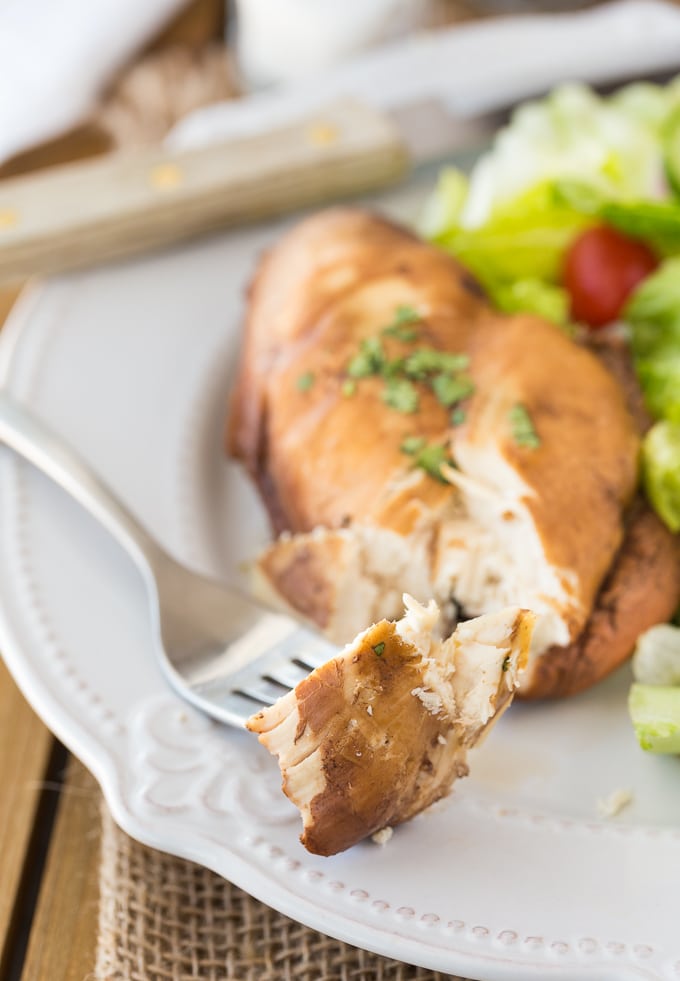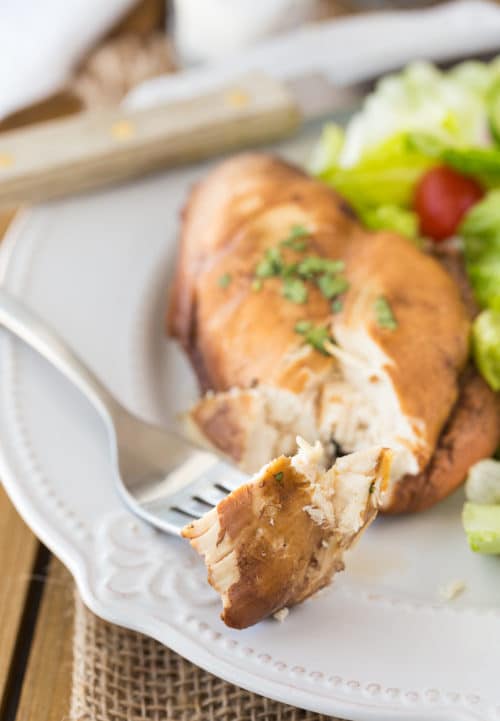 This healthy chicken breast recipe is easy and super yummy. Chicken breasts poached in tea, honey, and soy sauce. You have to try it!
Want more quick and easy meal ideas? Head to Chicken.ca and search for their recipes. Regardless of your dietary needs or what you're craving, you can search the site based on what you're looking for. Check out and follow the Chicken Farmers of Canada on the following social profiles: Facebook, Twitter, Instagram and Pinterest.
Don't forget to check out my favorite healthy cooking picks over on Amazon.
What are some of your favorite easy healthy chicken recipes?
Disclosure: I am participating in the Chicken Farmers of Canada campaign managed by SJ Consulting. I received compensation in exchange for my participation in this campaign. The opinions on this blog are my own.