21 Tasty Jackfruit Recipes
Jackfruit is trending! At least that's what the Pinterest reports are saying, so I asked Tara to put together these jackfruit recipes to serve as a resource for those of you looking to try out this vegan food.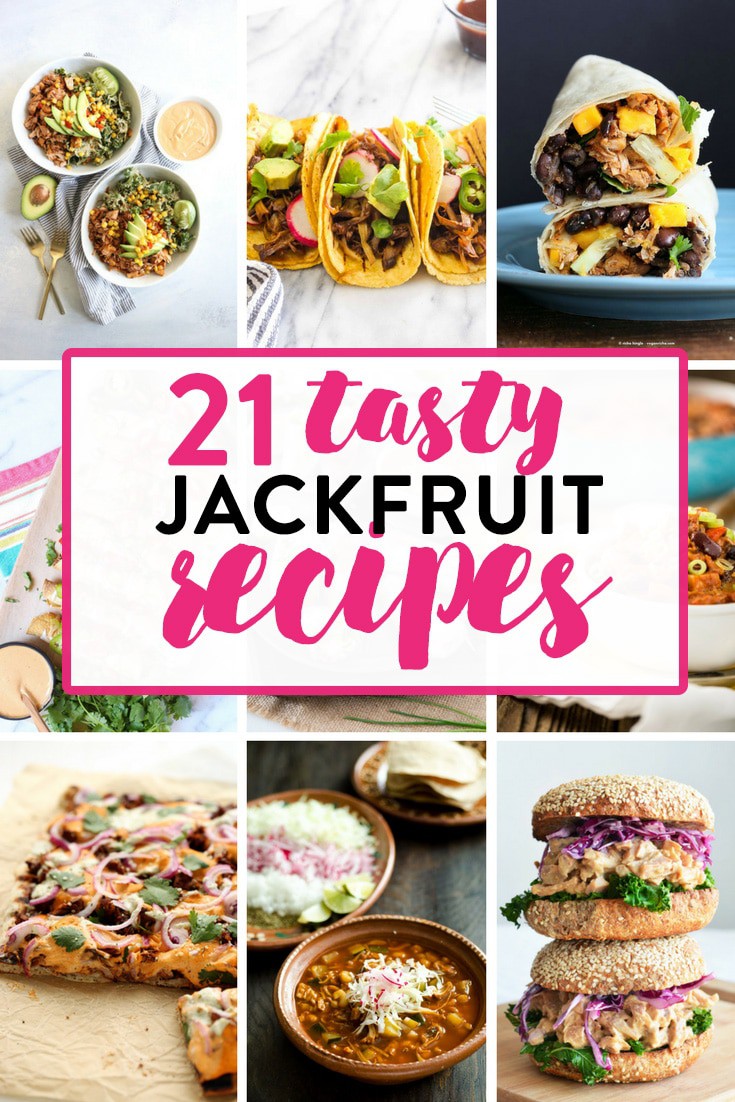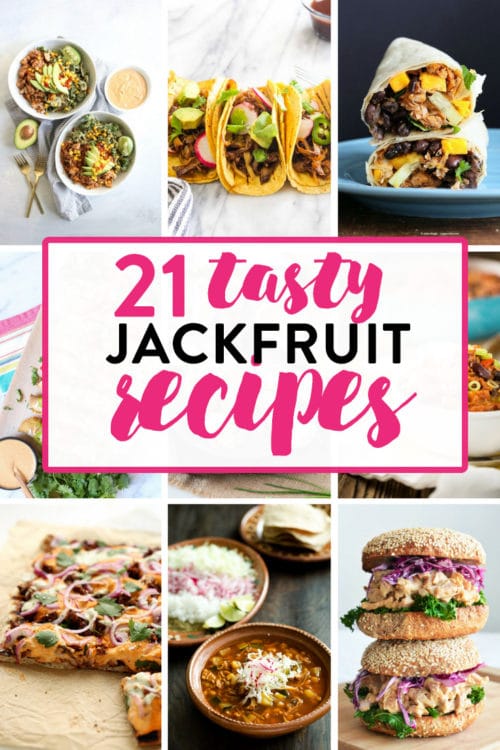 What the heck is jackfruit?
I've been told that jackfruit is fleshy with a fruity taste. A quick Google search tells me that the flavor is a combination if apple, pineapple, banana, and mango. It sounds delicious. Although these jackfruit recipes are savory, I'd like to search the grocery stores for it for something sweetener.
Jackfruit Recipes
All of these seem really interesting. I have to admit, I'm always a little nervous to try new foods but these jackfruit recipes make it tempting. I can't wait to try the jackfruit pulled pork sandwiches.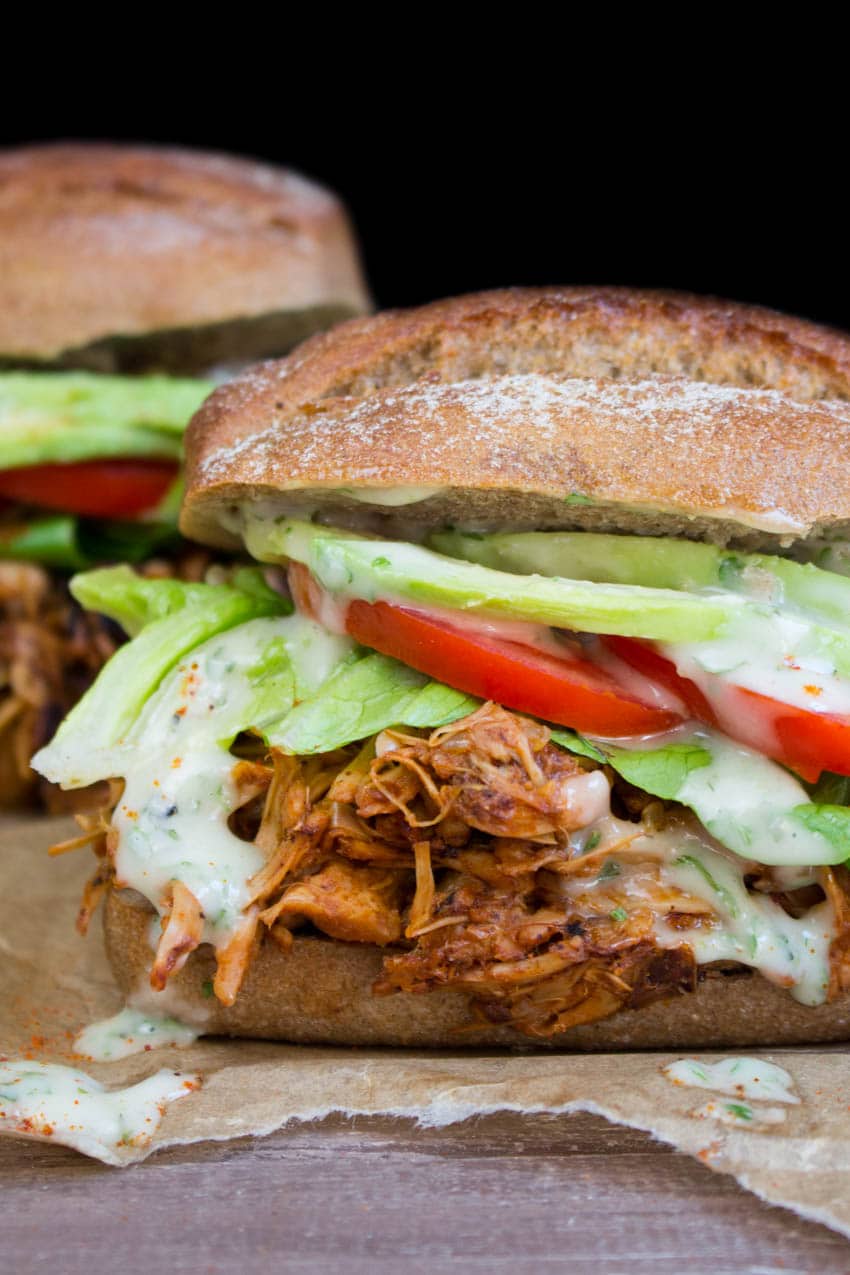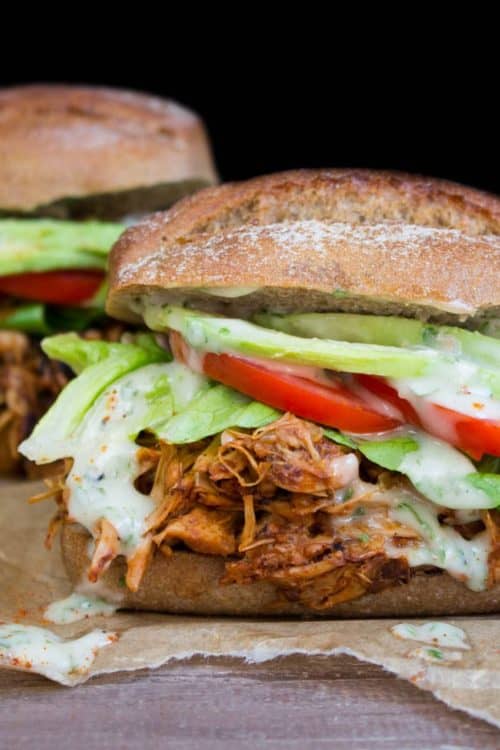 Jackfruit Pulled Pork Sandwiches – Vegan Heaven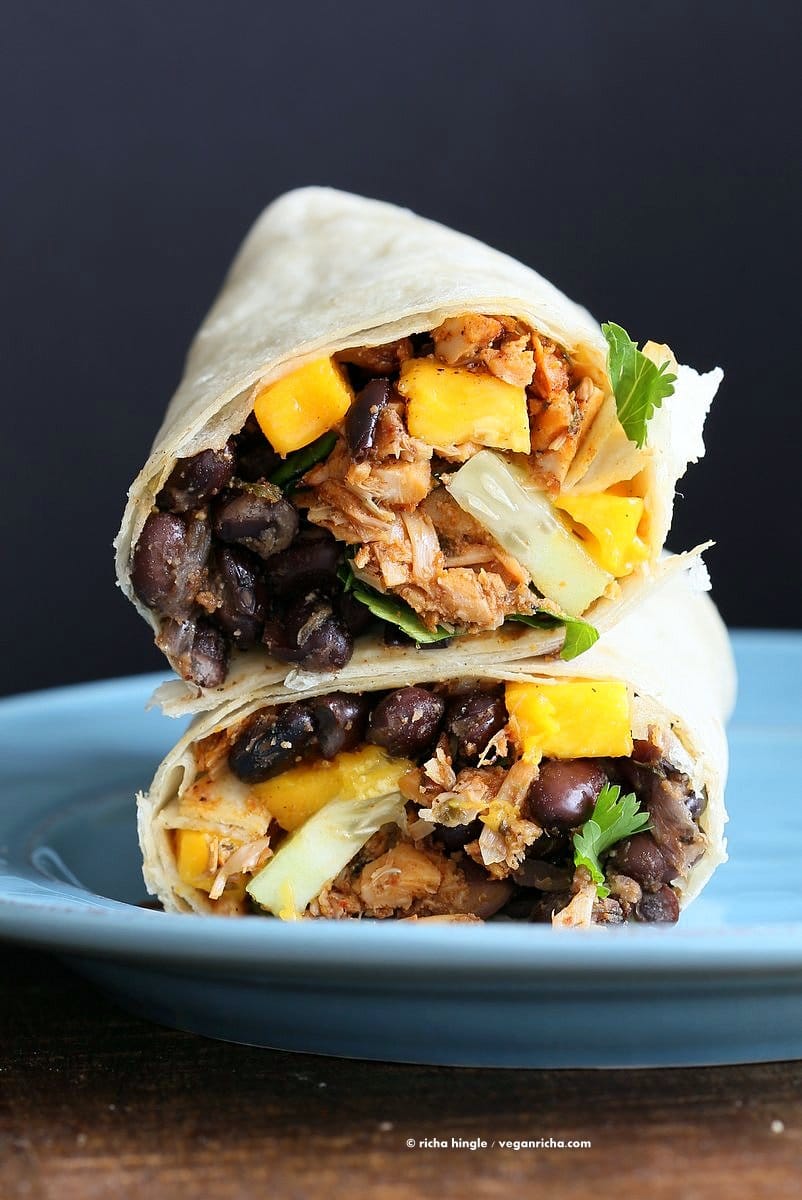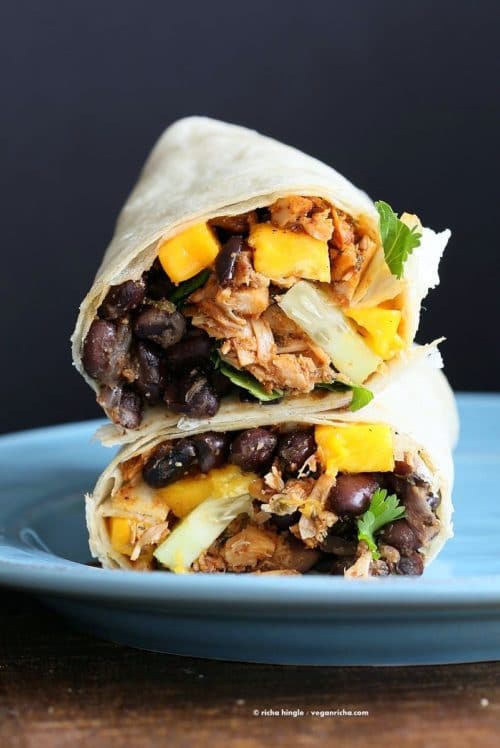 Jamaican Jerk Jackfruit Black Bean Mango Wraps – Veganricha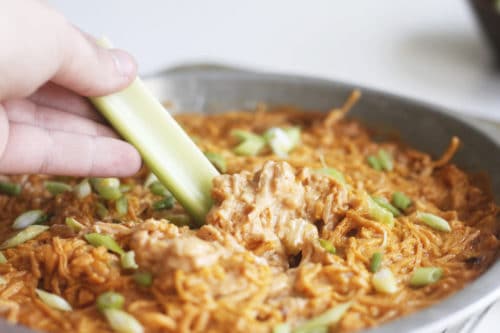 Buffalo Jackfruit Dip – Two City Vegans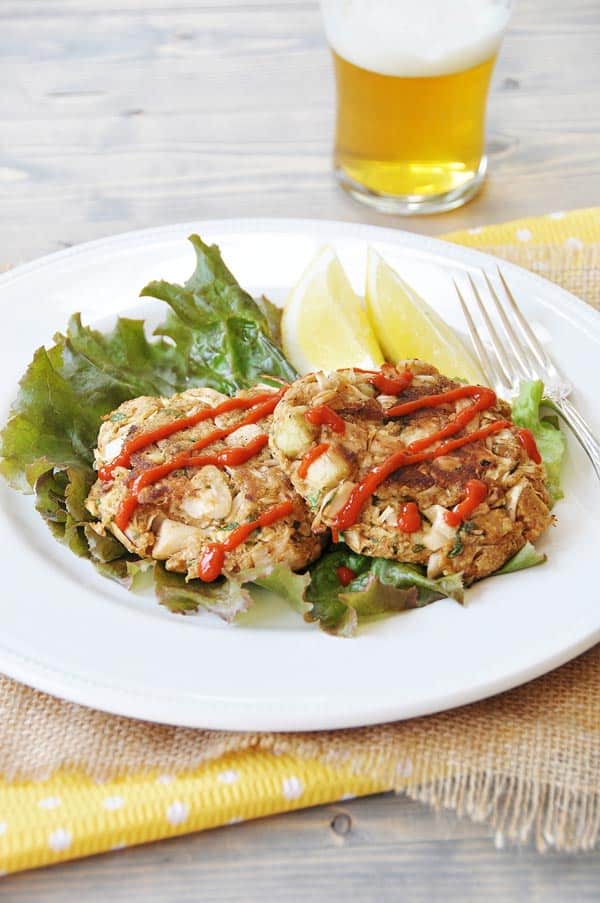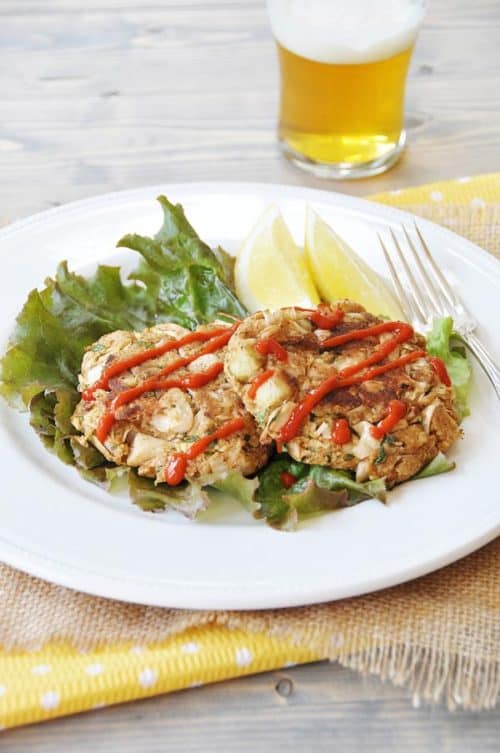 Jackfruit "Crab" Cakes – Veganosity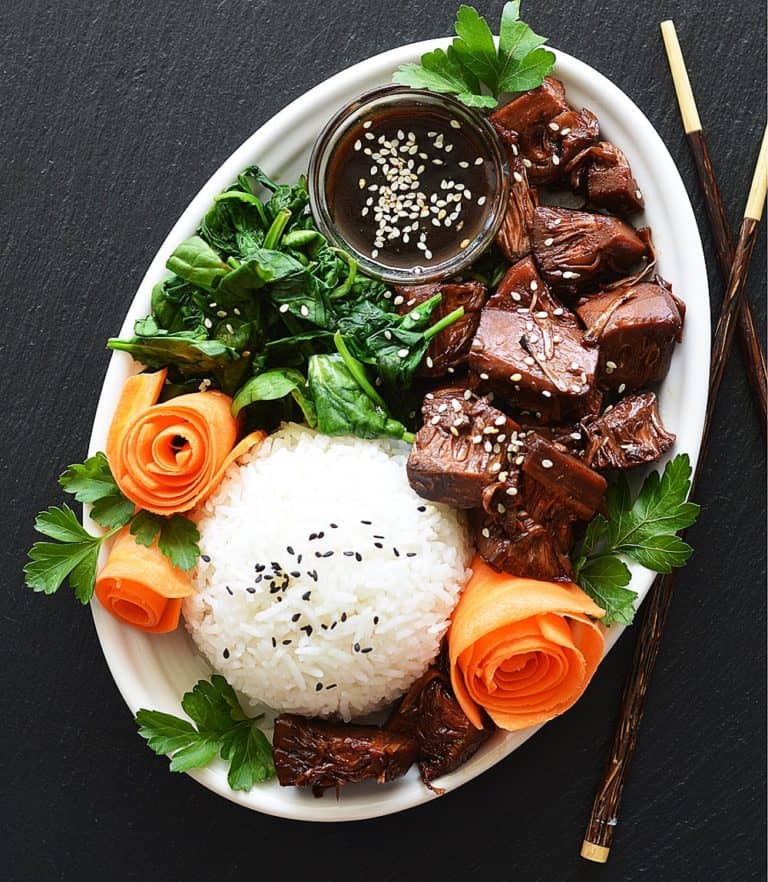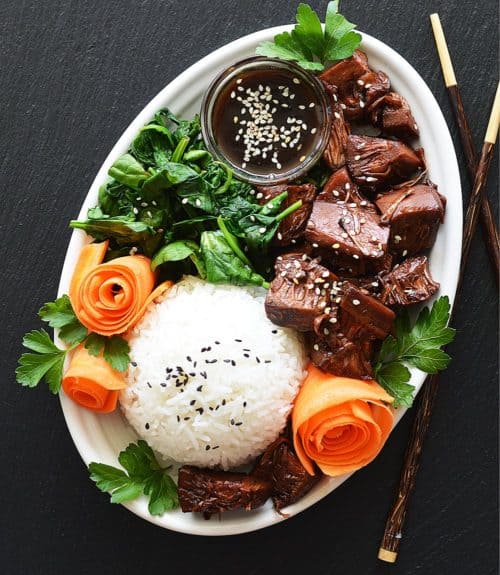 Teriyaki Jackfruit Bowl – The Veg Life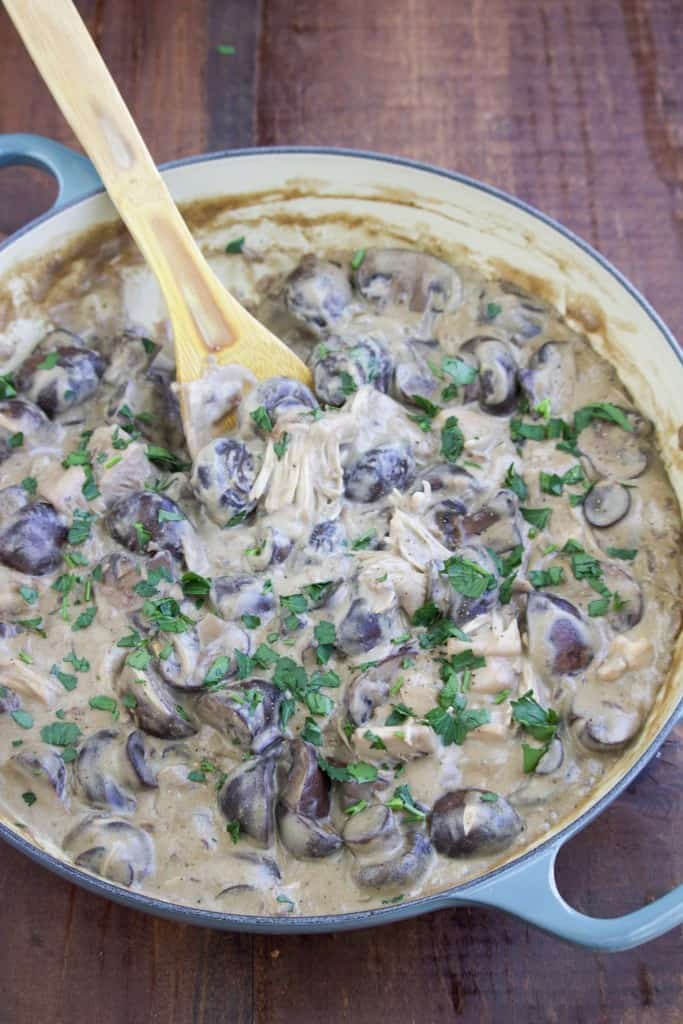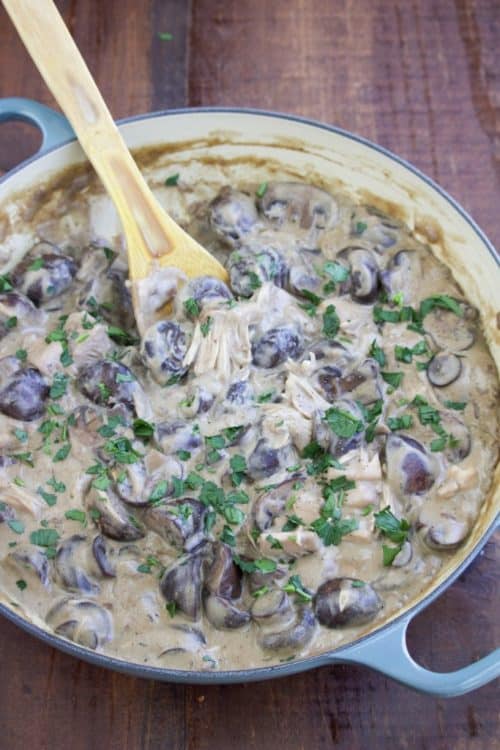 Jackfruit Mushroom Stroganoff – Stacey Homemaker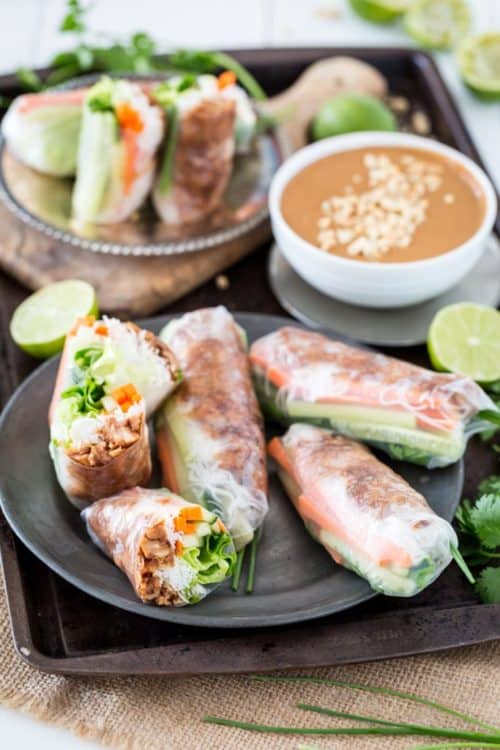 Jackfruit Summer Rolls with Hoisin Peanut Sauce – Keepin It Kind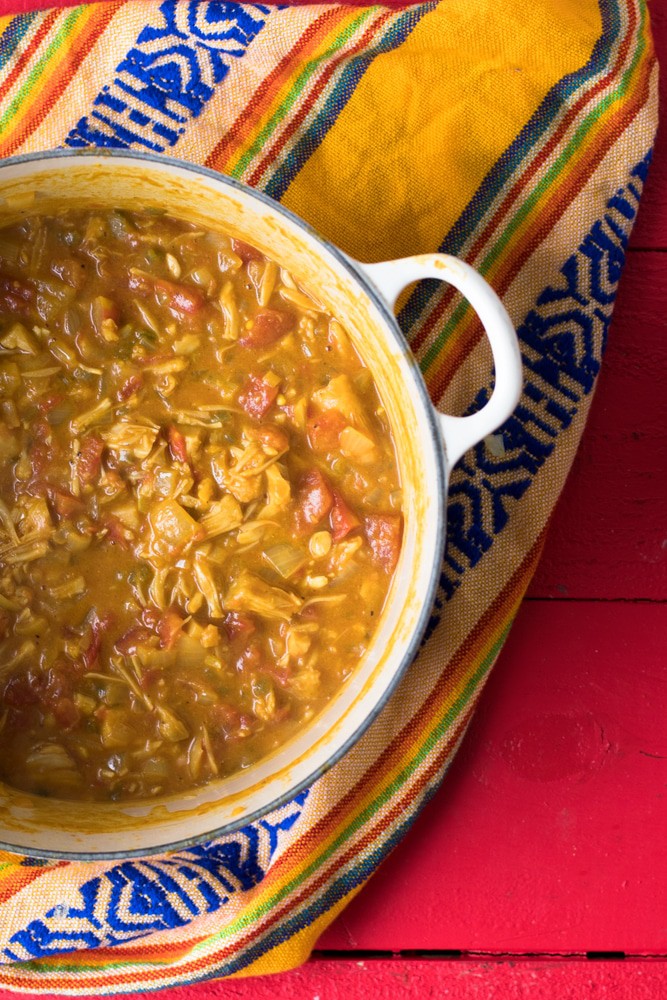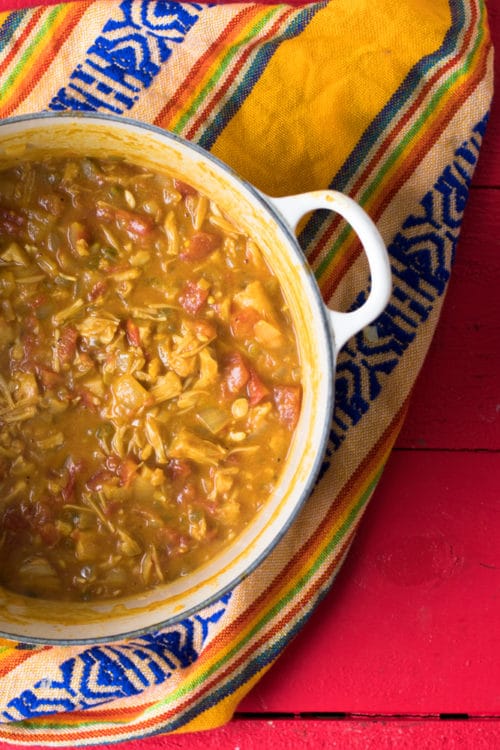 Jackfruit Curry – Thyme and Love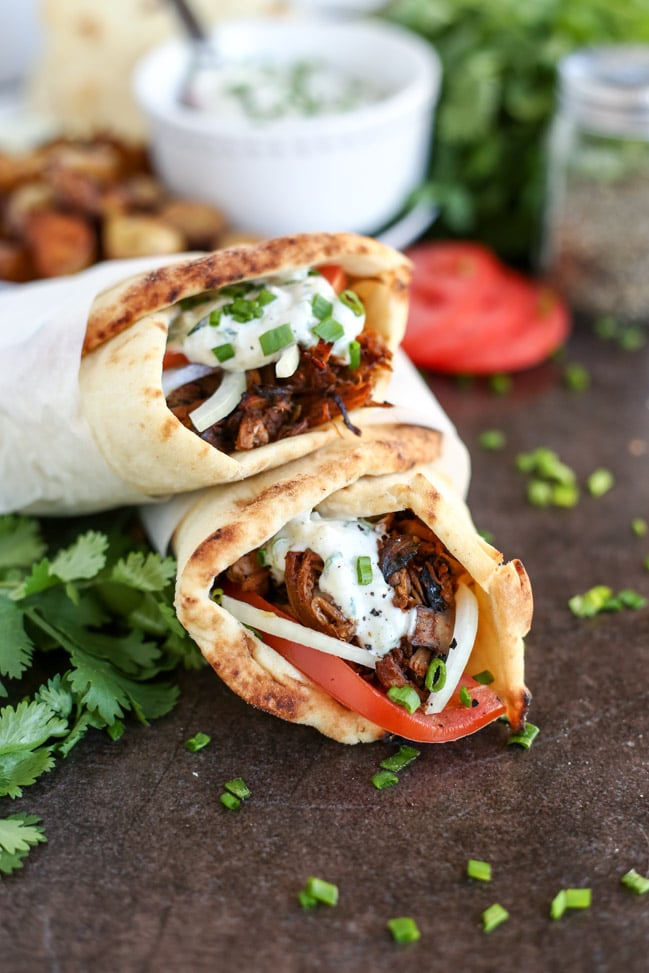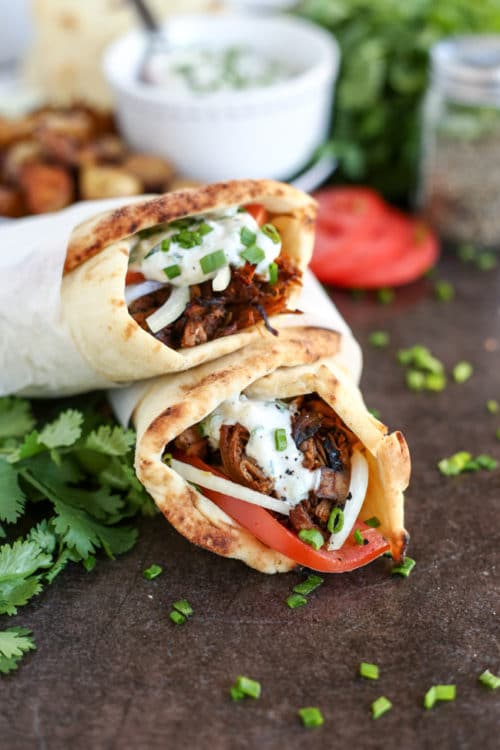 Jackfruit and Mushroom Gyros – I Love Vegan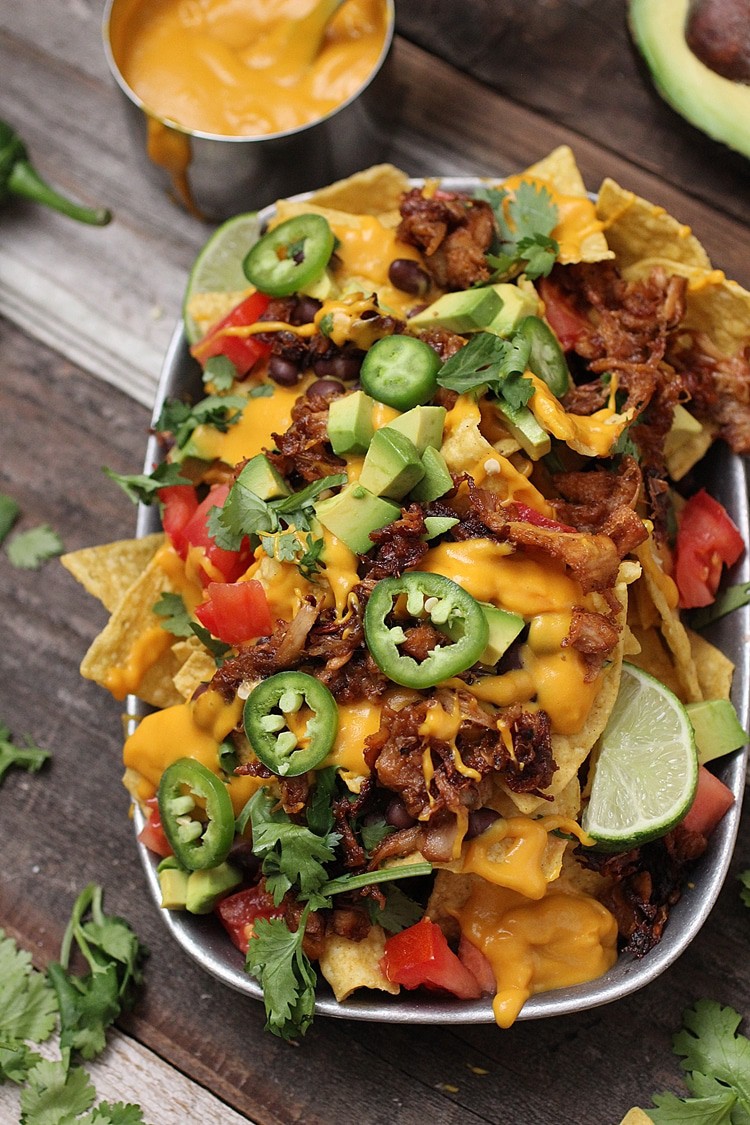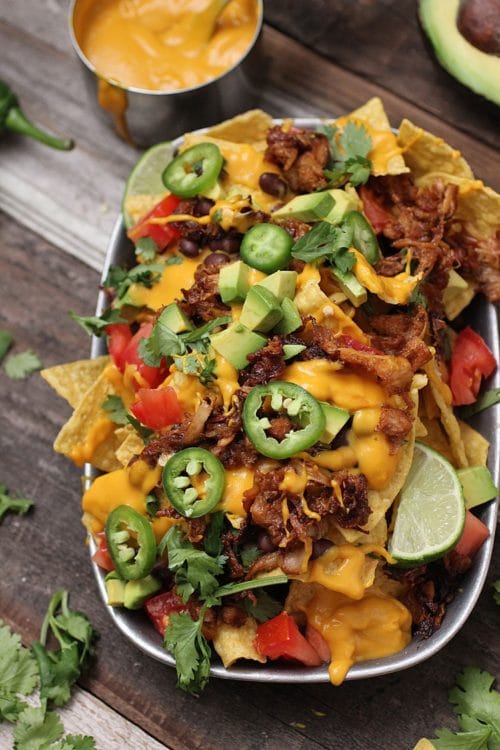 Nachos with Barbequed Jackfruit –  Dora Daily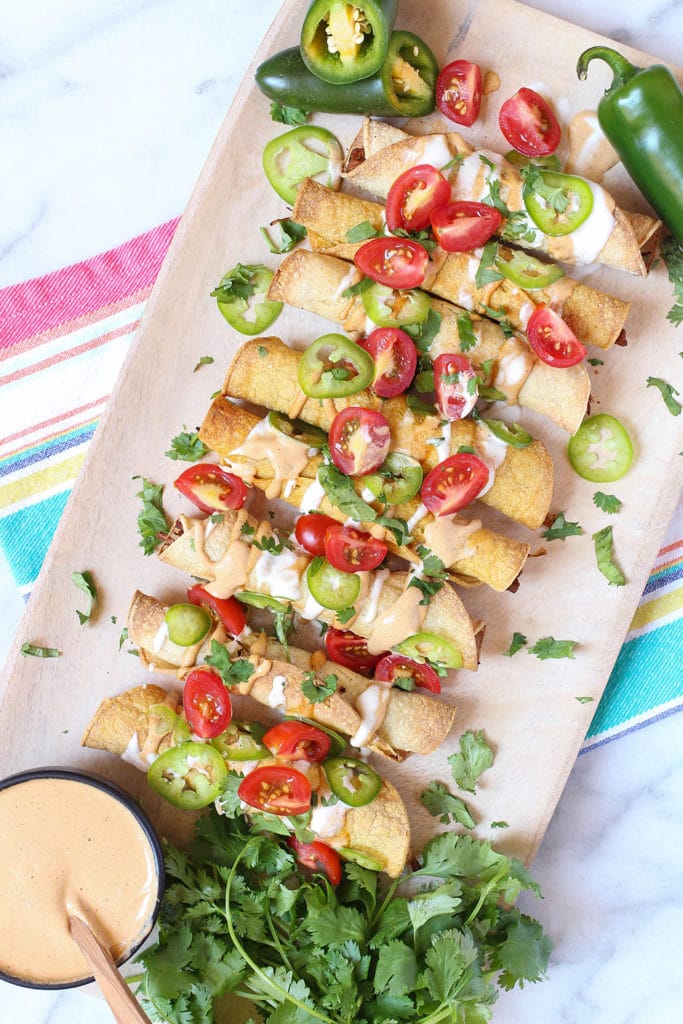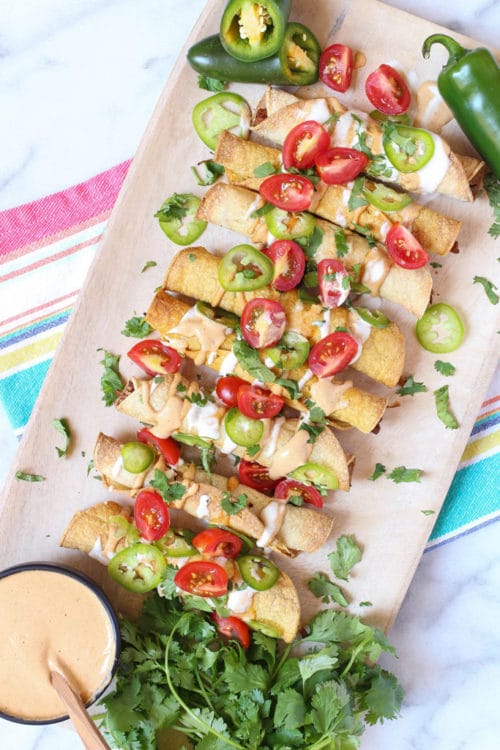 Jackfruit Taquitos – The Mostly Vegan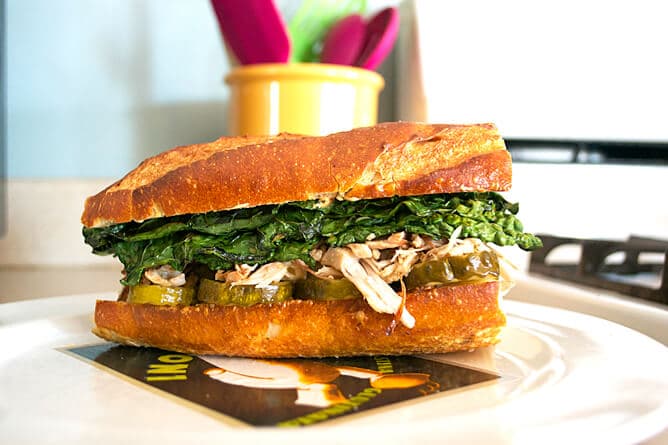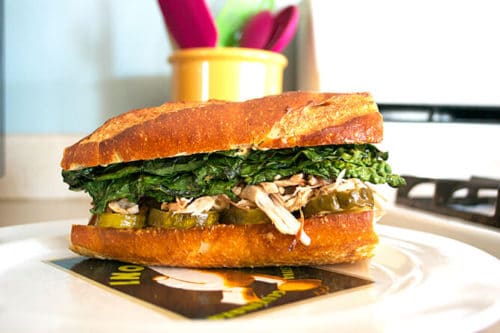 Cuban Sandwich with Jackfruit and Kale – Rootiful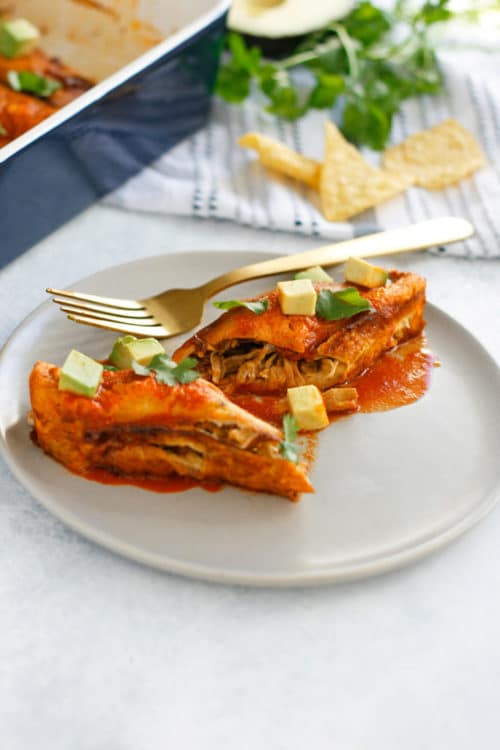 Enchiladas with Jackfruit and Black Beans –  Well Vegan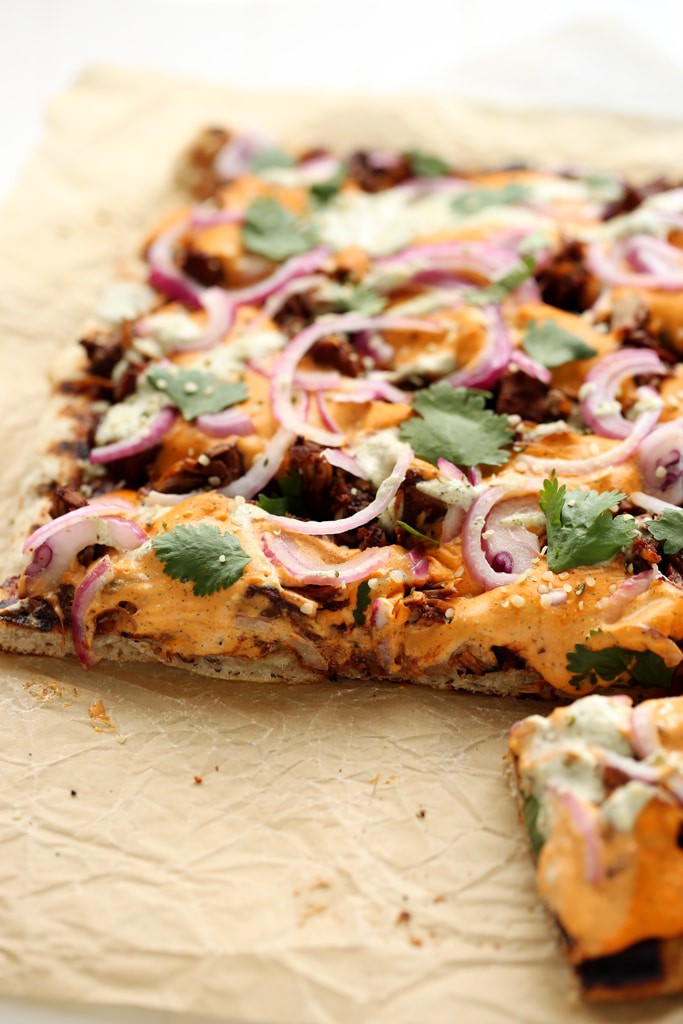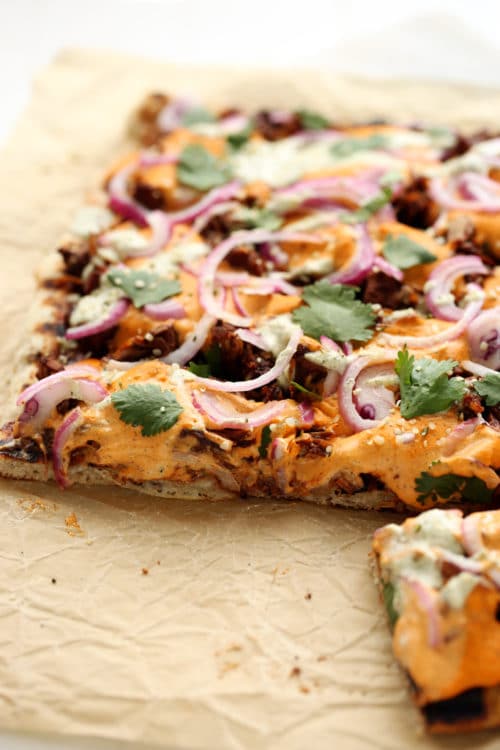 Grilled BBQ Jackfruit Pizza – Blissful Basil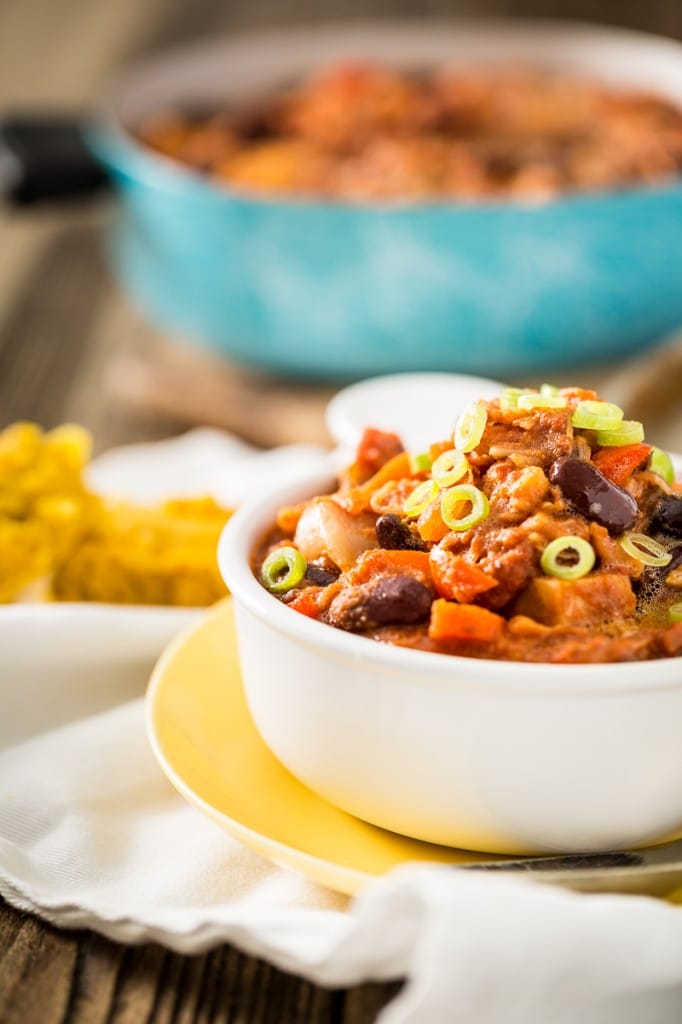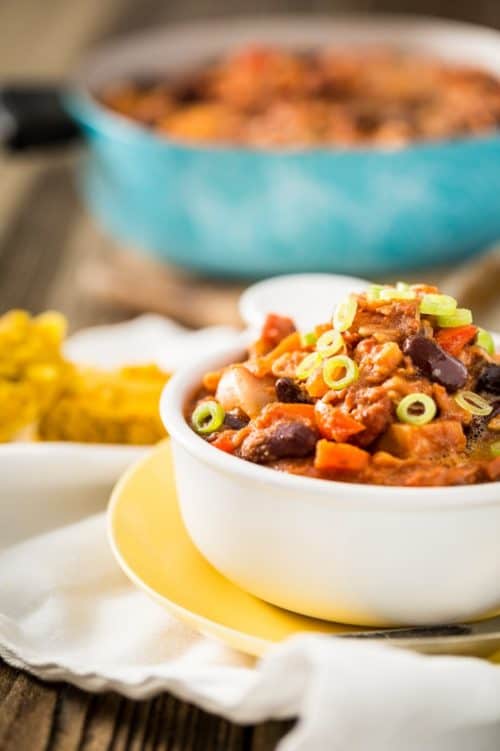 Pulled Jackfruit Chili – Keepin It Kind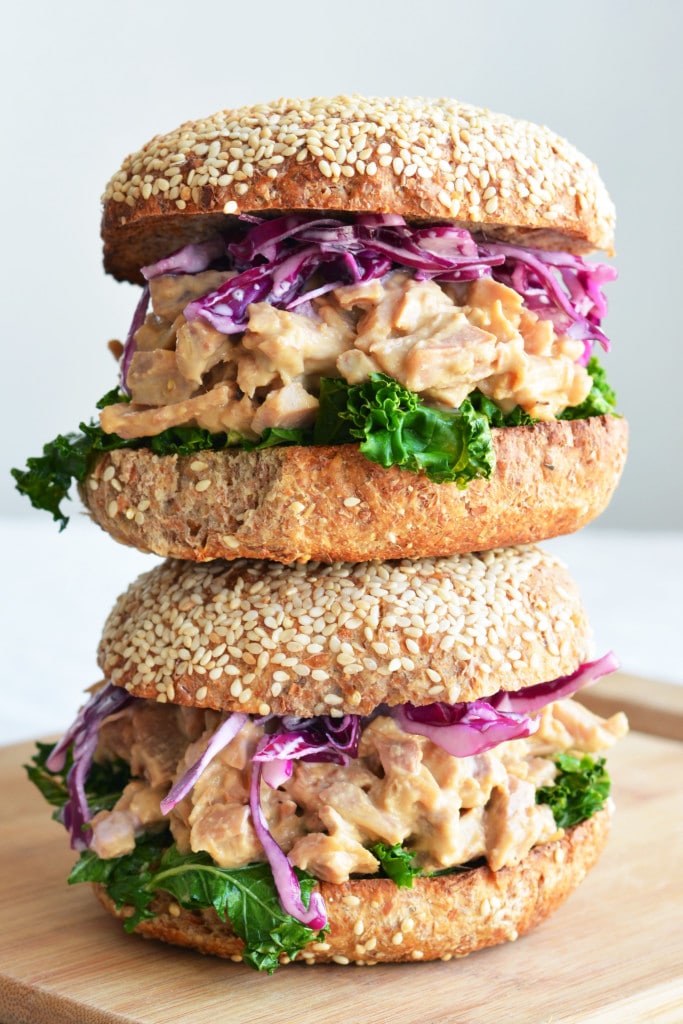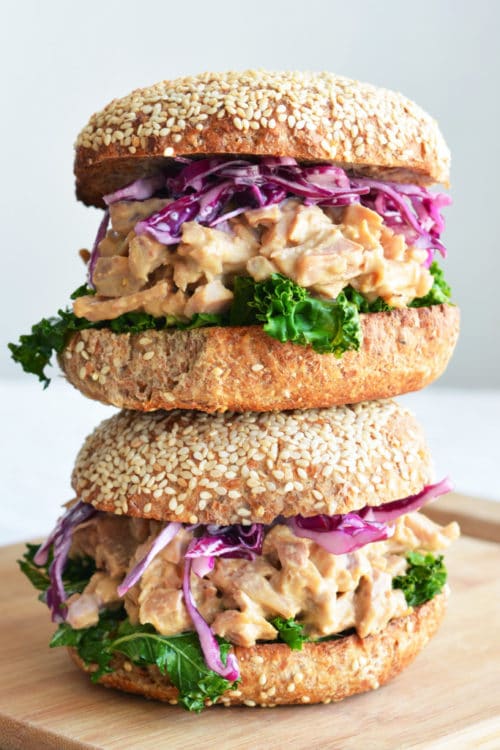 Smoky Tahini Jackfruit Sandwich – The Colorful Kitchen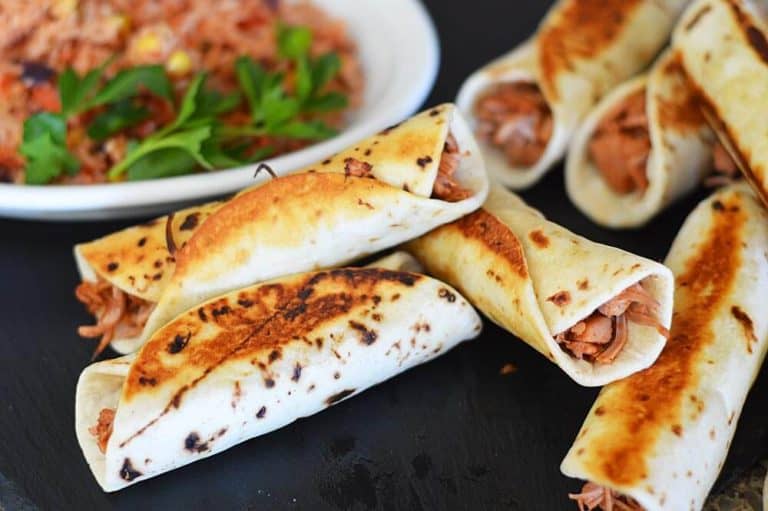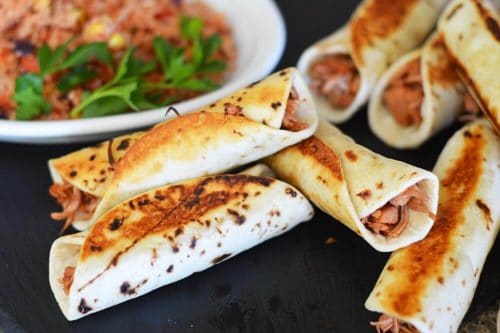 Jackfruit Flautas with Corn Sauce – The Veg Life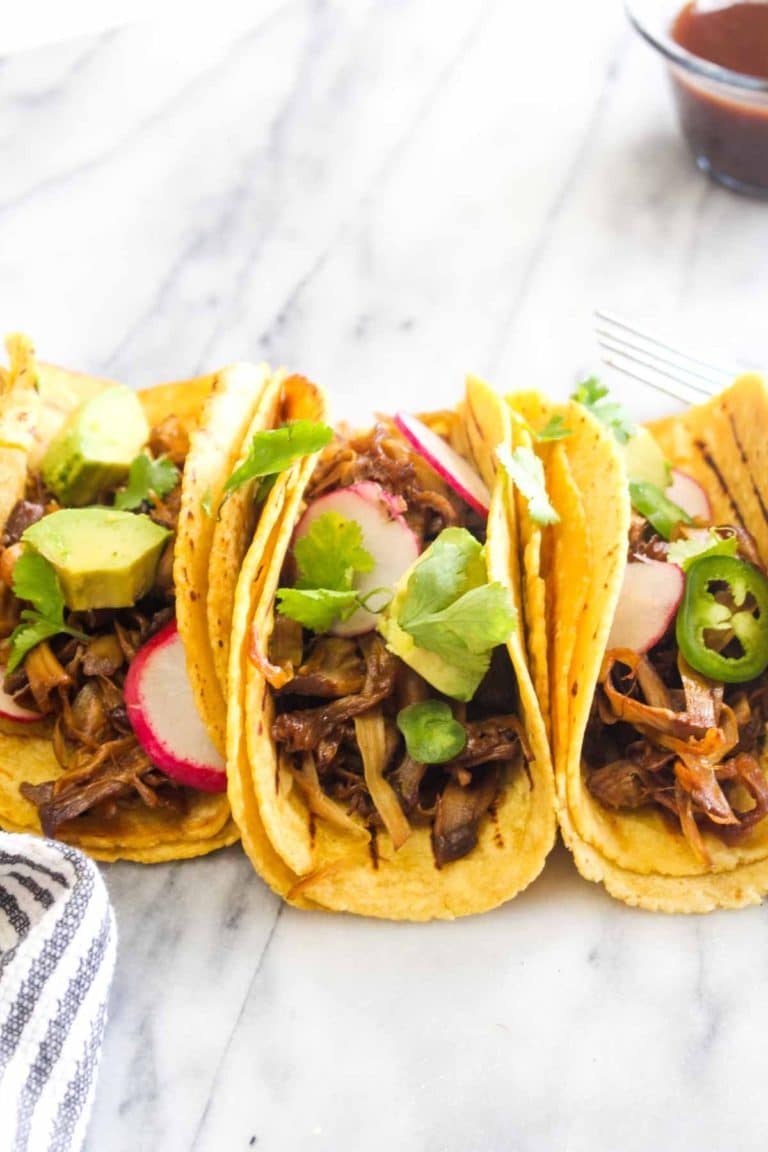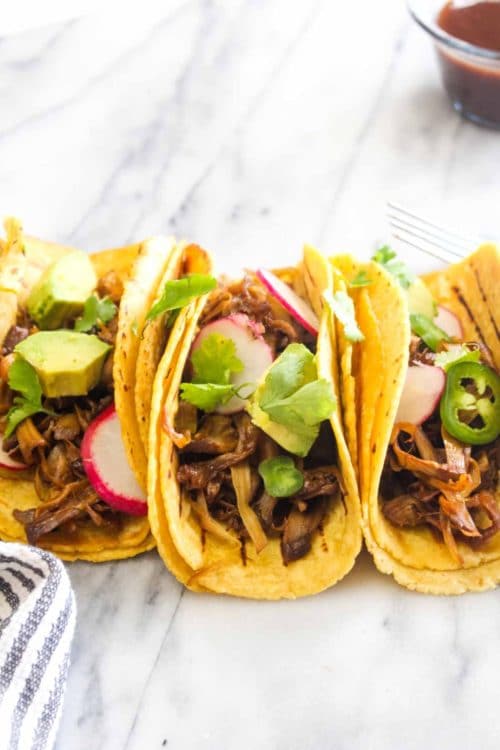 Korean Jackfruit BBQ Tacos – Catching Seeds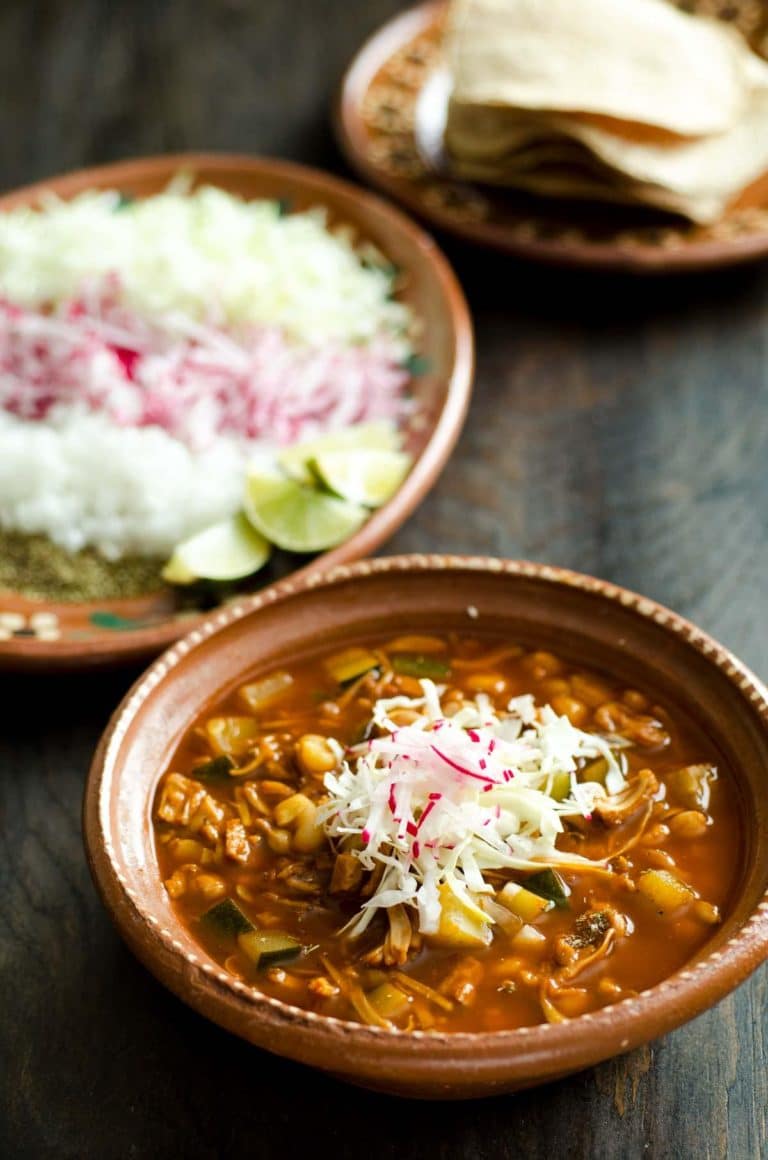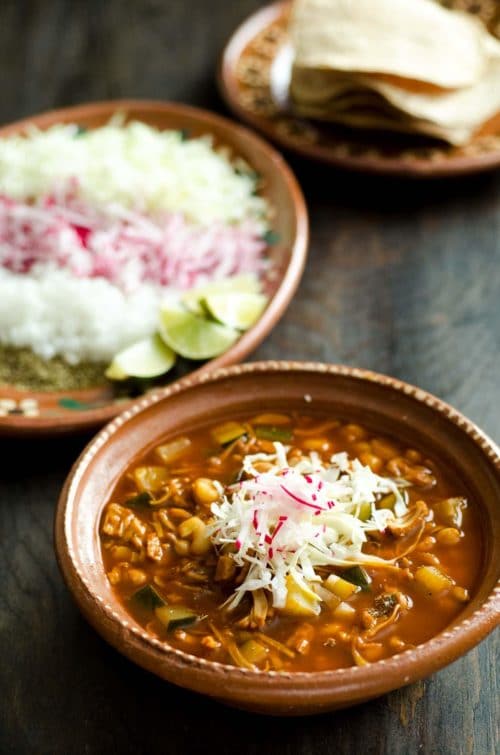 Jackfruit Pozole – Dora's Table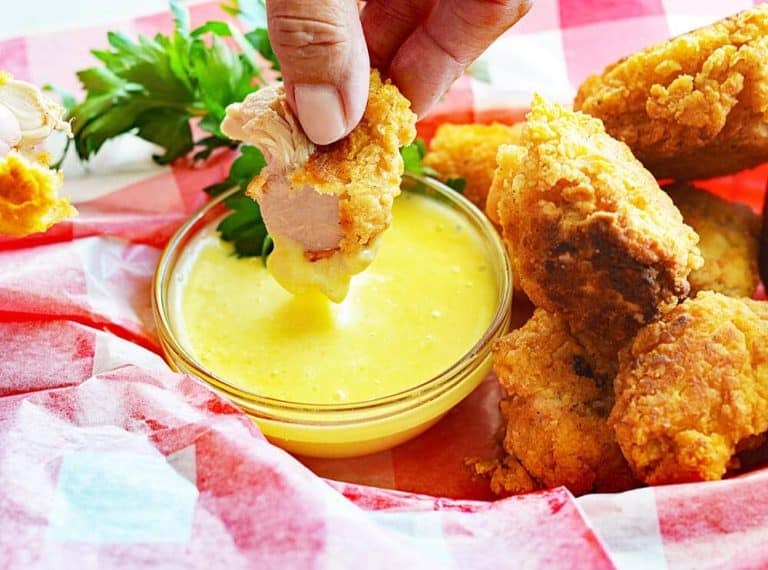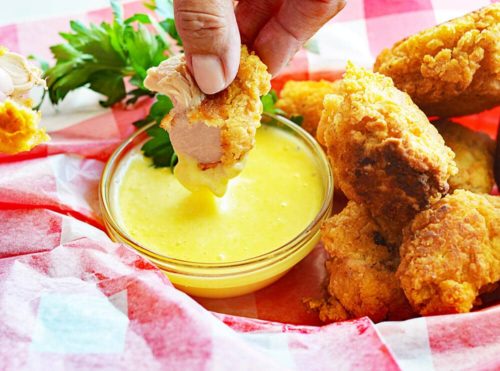 Kentucky Fried Jackfruit – The Veg Life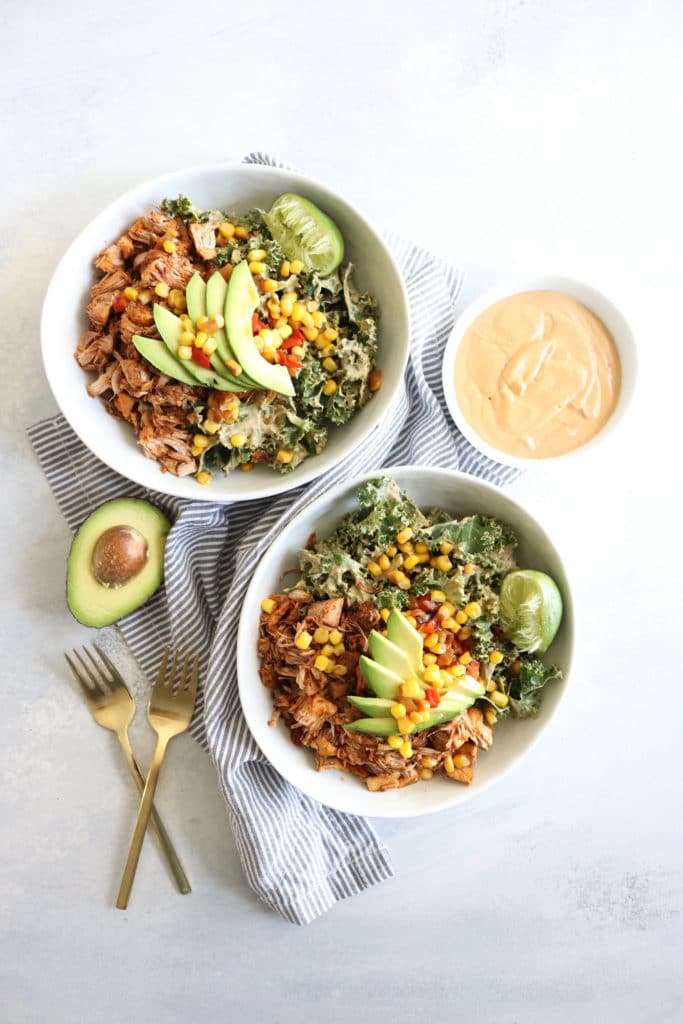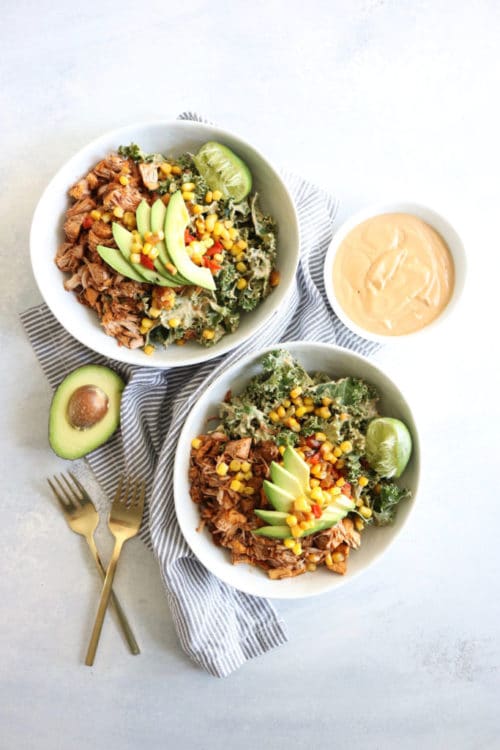 Jackfruit Burrito Bowl – The Toasted Pinenut
[clickToTweet tweet="Jackfruit is trending and here are 21 Tasty Jackfruit Recipes to try!" quote="Jackfruit is trending and here are 21 Tasty Jackfruit Recipes to try!"]