5 Reasons to Stay at the Four Points Prince George #takeonPG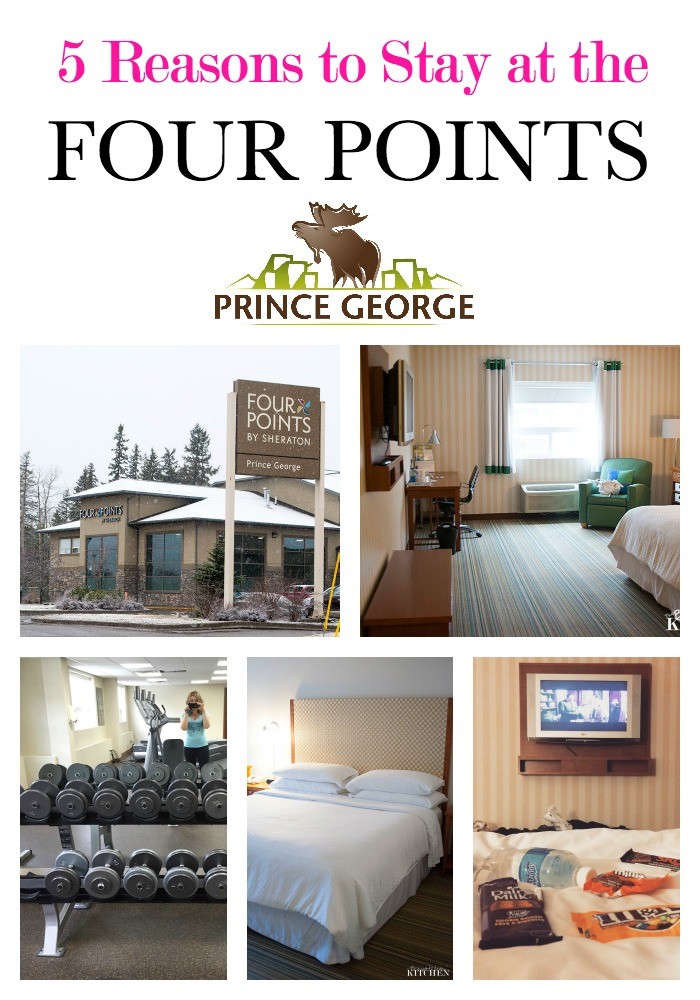 It's not easy choosing a hotel in an unfamiliar city, or trying something new. This is why I'm writing this review and giving my recommendation for the Four Points Prince George.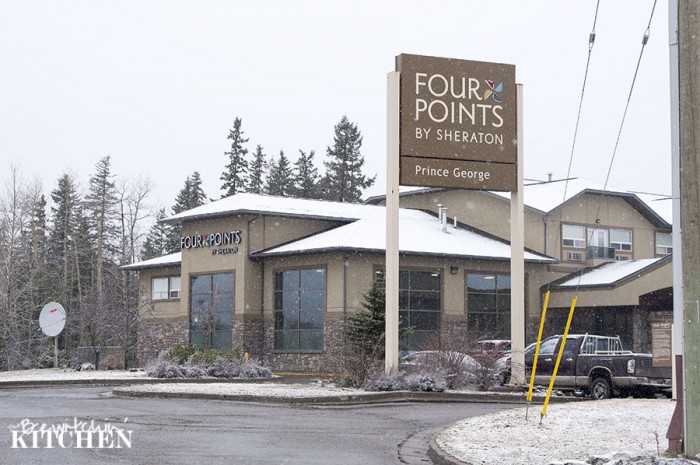 The city of Prince George is the hub of the north, in fact it's Northern British Columbia's capital. So it's no surprise that since "PG" is the nearest major center, I tend to travel there a few times a year (it is my nearest Costco after all).
This past weekend my husband and I ventured off to Prince George to celebrate a milestone, the hubster turned 30.
So I wanted a nice hotel, and I'm incredibly picky when it comes to hotels. You see, I have two rules when it comes to choosing a hotel room when travelling:
The bedding has to be white (you'll learn why in a bit) and the room must be spotless.
The customer service must be spot on.
I have stayed at the Four Points Prince George before, but it was closer to when they first opened, so I was looking forward to visiting again.
5 Reasons to Stay at the Four Points Prince George:
Customer Service:  Customer service is everything to me, and when it comes to checking into a hotel it's really the first impression. The Four Points Prince George's staff was incredibly friendly towards my husband and I. Check in was quick, my interactions with all staff was kind and everyone seemed to be smiling.
It's Clean:
 So earlier I said how I have a rule that the duvet and comforter has to be white. My reasoning behind this is simple: white shows everything. If there is dirt on it, you see it and therefore, it will be washed more often.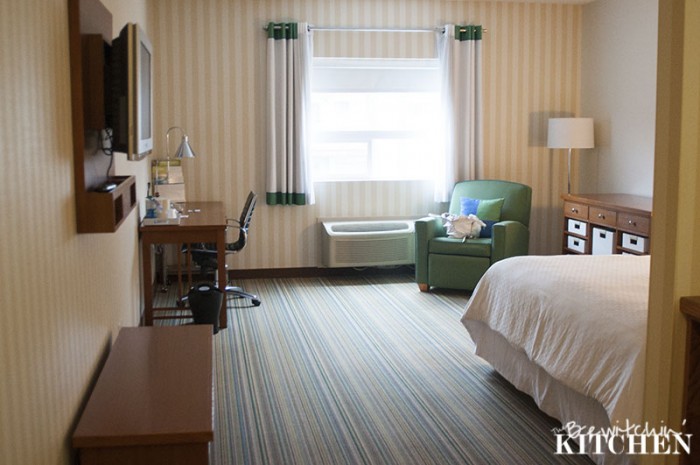 All the Four Points by Sheratons that I have stayed at have always been trendy and clean. The Four Points Prince George is no different. The room is incredibly large (a lot larger than most hotels I have ever stayed in) and clean. There wasn't a speck of dust anywhere in the room (believe me, I looked).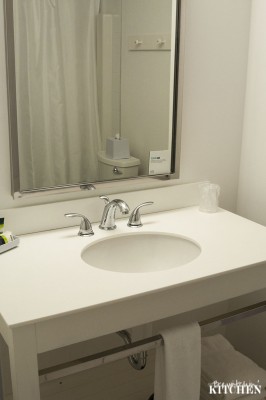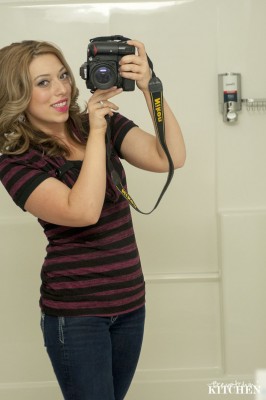 The bathroom was all white. The walls where tiled white, the floor was tiled white, and the vanity had an open concept and the top was (you guessed it) white.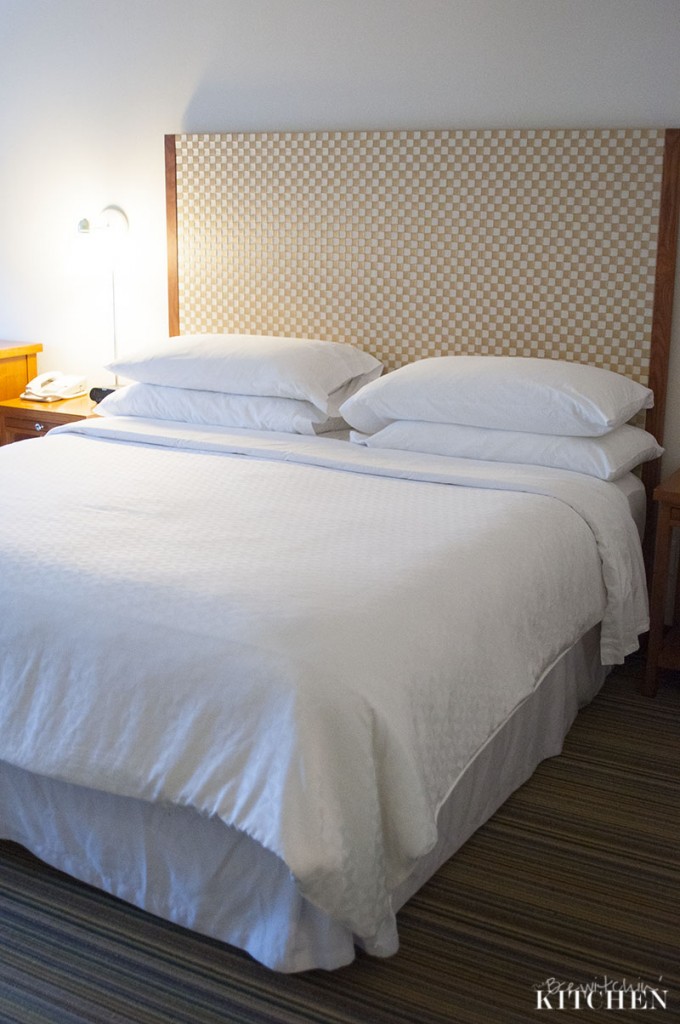 Comfort – I'm normally not a fan of hotel mattresses, but the bed we had at the Four Points Prince George was heaven. I slept until 8:30 that next morning, it was bliss. My husband even commented that it was the best sleep he has had in a long time.
We had plans to head to the casino (located across the highway) for a cocktail or two, but from the moment I sat on the bed I knew I was done for the night. That's how comfortable the bed was. So instead of gambling and acting young (unlike my husband, I'm still in my 20's) we grabbed some junk food from the gas station next door and watched an old Julie Andrews movie on cable.
Gym: Full disclosure here, I had no intention on working on on this trip. However, I wanted to check out what was offered. The gym is on the lower level of the hotel along with some conference rooms. It's one of the biggest hotel room gyms I have been in, I have only been in two bigger and they were both Four Points as well.
Yes they had the typical treadmill and elliptical, but they also had a full set of weights along with a bosu ball and other equipment. I took quite a few photos but realized that it was easier to make a video instead.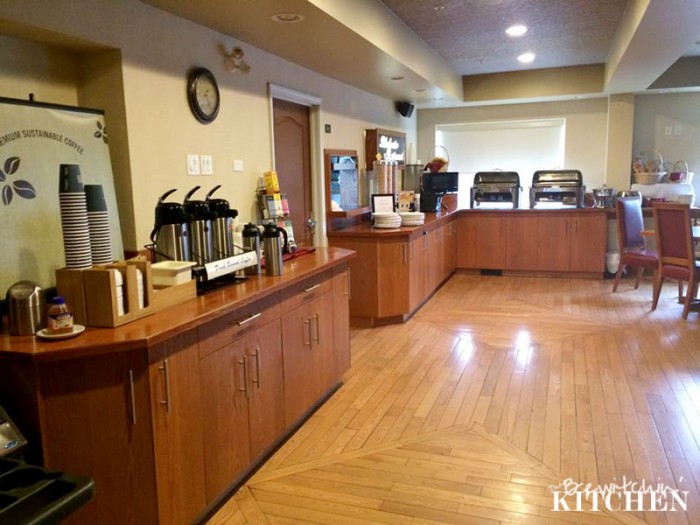 Amenities: The Four Points Prince George had a lot to offer. From complimentary coffee and a hot breakfast option in the morning (the breakfast was not complimentary it was $12.99), a bar and a pool and hot tub. The Four Points Prince George had us covered.
For more information on The Four Points Prince George, or to book a room visit Four Points Prince George's website.
Don't forget to visit http://tourismpg.com/ to help you plan your Northern British Columbia getaway.