7 Perfect Pear Recipes

It's fall. The leaves are changing, the air is getting crisp and it's time to find comfort in some seasonal food finds. Here are some pear recipes that I hope you will find inspiration from.
Fall is my favorite season. Don't get me wrong, I love the heat of the summer but fall is always so welcoming. I love how it's an excuse for warm drinks, soups and stews and a few fall fruit desserts (apple pie and pear crisp anyone?).
I have a pear tree in my backyard and I'm always looking for ways to cook them up (a person can only eat so many). I asked for help from some of my blogger friends and I compiled a list of  7 Perfect Pear Recipes.
Pear Recipes That You'll Love: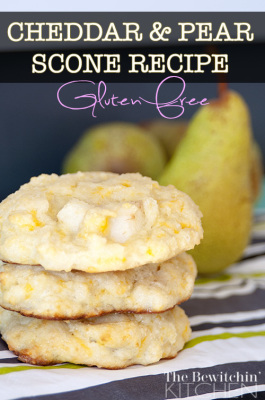 The first pear recipe is one that I posted a few weeks ago. Here's a Gluten Free Scone Recipe using Cheddar and Pear. The mix of sweet and savory really pleased my taste buds.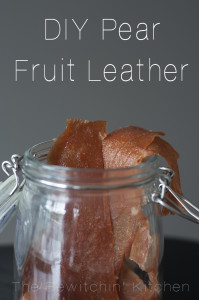 This recipe for Homemade Fruit Leather was a huge hit in my house last year. I've been meaning to make it again, I'll have to see what I have left on my pear tree outside. It was really easy to do!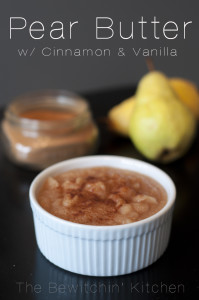 Another option for you if you have an excess of pears is to make Pear Butter! This pear butter recipe also features cinnamon and vanilla and makes an amazing replacement for applesauce in your favorite "healthier" cake recipe.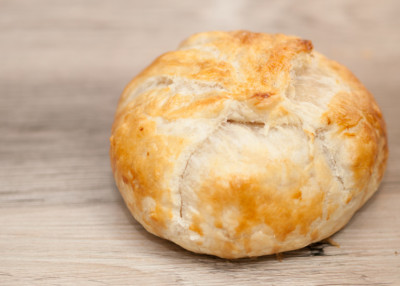 Mommy Outside The Box's recipe for Baked Brie and Pear sounds absolutely amazing. This appetizer looks elegant, so I was surprised at just how few ingredients and how simple it is to make.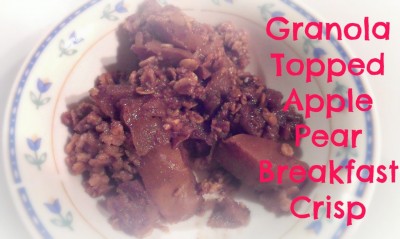 Apple crisp is one of my favorite seasonal desserts, so when I saw Ottawa Valley Mom's recipe for Granola Toppled Apple Pear Breakfast Crisp – I had to include it. This recipe sounds absolutely delicious.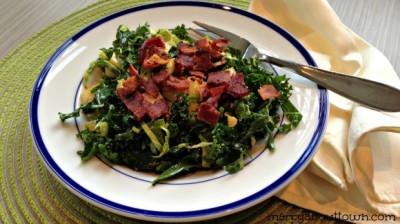 My wonderful Monday Funday Co-Host Merry shared a supper yummy Kale and Brussels Sprout Salad over on her blog, Merry About Town. I really like how she incorporated bacon and pear into it. There is something for everyone in this dish.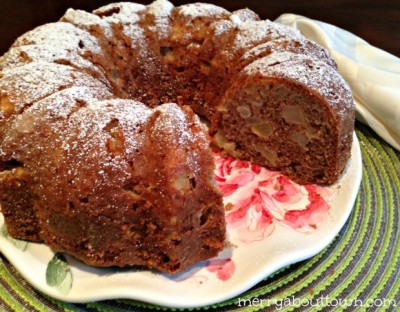 Another recipe from Merry About Town! Merry's Pear Apple Spice Bundt Cake is a wonderful way to welcome fall.
What's your favorite pear recipe?