ACEL Compression Socks + #giveaway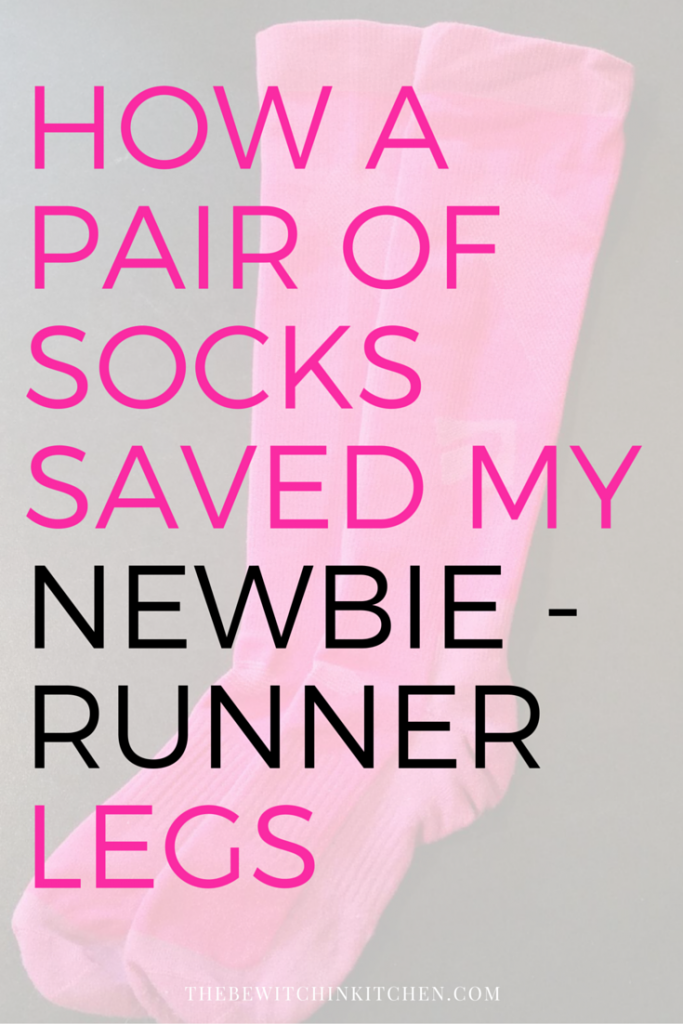 I asked my friend Britney to review the ACEL compression socks for me. She's a runner (actually she's The Drunk Runner) and knows a lot more about what they're for and why they're beneficial than I do. Here's Britney's story:
I used to be an avid runner and have used compression socks in the past so I felt I'd have an upper hand at this review.  However, once I received the socks, I started to get really nervous.  I don't know how to write reviews for a blog.  What if I did it wrong?  What if I didn't like the product?  What if I have no idea what to say?  I debated telling her that I couldn't do it and that I'll have to pass the socks on to someone else.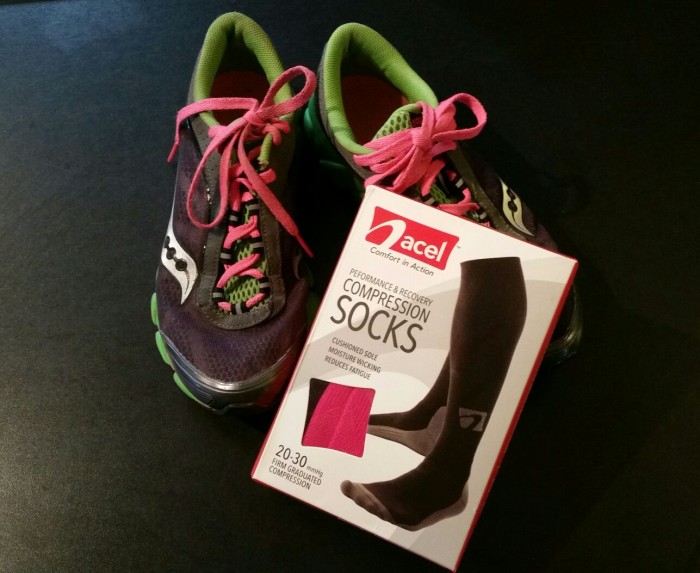 But then I put the socks on and WOW!  It's like I was taken back 4 years in my life to when I was training for full marathons and giving running my all.  I forgot how good they feel to have on.  They're like a warm fuzzy hug for your calves!  I have tried quite a few different brands of compression socks back when I was an avid runner.  From socks that cost upward of $75 to socks that were only $15.  There is definitely quite the difference in brands and I can tell already that ACEL compression socks are a great product. Best of all, the ACEL compression socks are only$35. I can tell you already that I'll be purchasing another pair through them.
As I mentioned previously, I used to be an avid runner meaning that I haven't been getting in the miles like I used to in quite some time.  I've been struggling to get back into it for the past couple of months.  The majority of my struggles are all in my head.  I used to be able to run 10 miles with no problems, and now I struggle to hit a solid 3. 
I'm a beginner again, a newbie, it's a harsh reality when running a 10km race used to require no training at all.  I'm thankful for the ACEL compression socks because they are saving my legs.  I have been wearing them on all of my runs and leave them on after my runs until it's time to hit the shower.  I can feel a huge difference in how my legs feel when I'm running and how they feel after I'm done.
My legs used to feel tired and achy after only 10 or 15 minutes of running, but now they feel fresh and strong until the rest of my body decides we've had enough of the run. 
My recovery time is also very little now, my legs were feeling very crampy and sore for a few days after I've pushed through a longer run. Now I have no cramping at all.  The socks are definitely doing their job!
ACEL has definitely hit the mark with these socks: affordable, lightweight, soft, comfortable and easy to get on.  I'm looking forward to future products!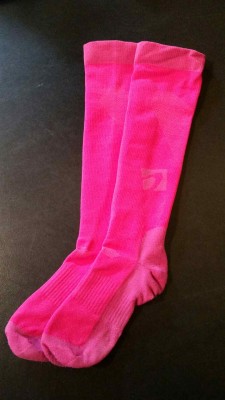 ACEL Compression Socks Exclusive Discount
Save 20% off your order with the discount code KITCHENGIFT. To use this code simply head to the ACEL website and enter the code at checkout.
This review was written by Britney from The Drunk Runner, a contributor for The Bewitchin' Kitchen. The socks were provided to her for a review, all opinions are her own.