5 Reasons To Love the Avent Classic+ Baby Bottle #LoveIsInTheDetails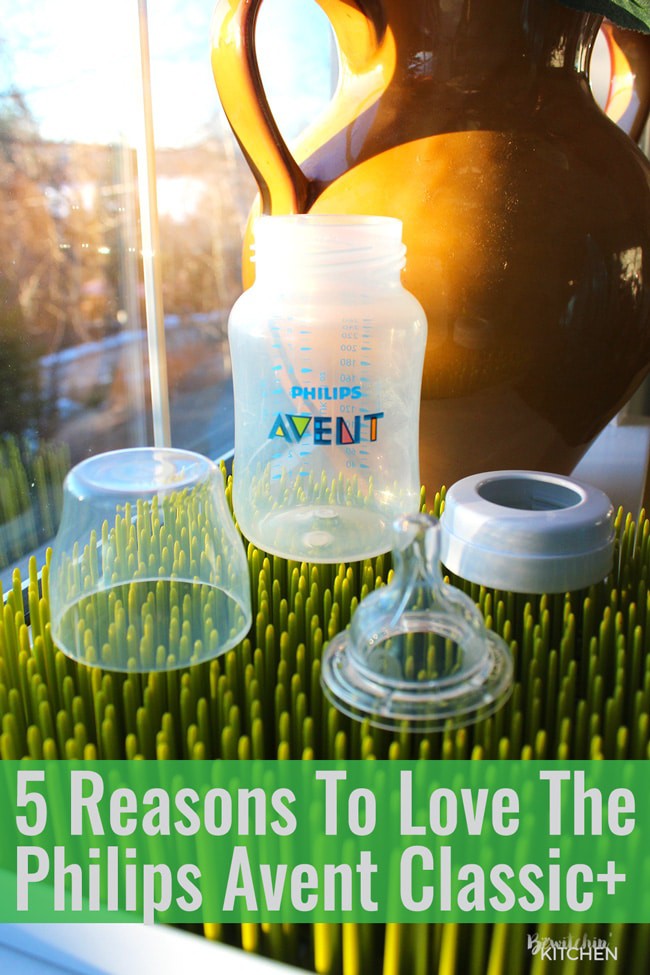 When I had my first baby we spent a lot of money searching for a simple easy to use/clean bottle that my baby liked. There were so many bottles to choose from and I found it easy to give into the complicated bottles with a ton of pieces thinking that those would help keep the gas away. I learned that most of those bottles did not work for us and were a pain to wash and take apart and put back together. No one wants to have the magnifying glass out at 2 am while stumbling  through mommy-brain trying to remember how the dang bottle goes back together. The Avent Classic+ Baby bottle has made things a lot simpler. I compiled a list of the 5 to love the Avent Classic+ Baby bottle.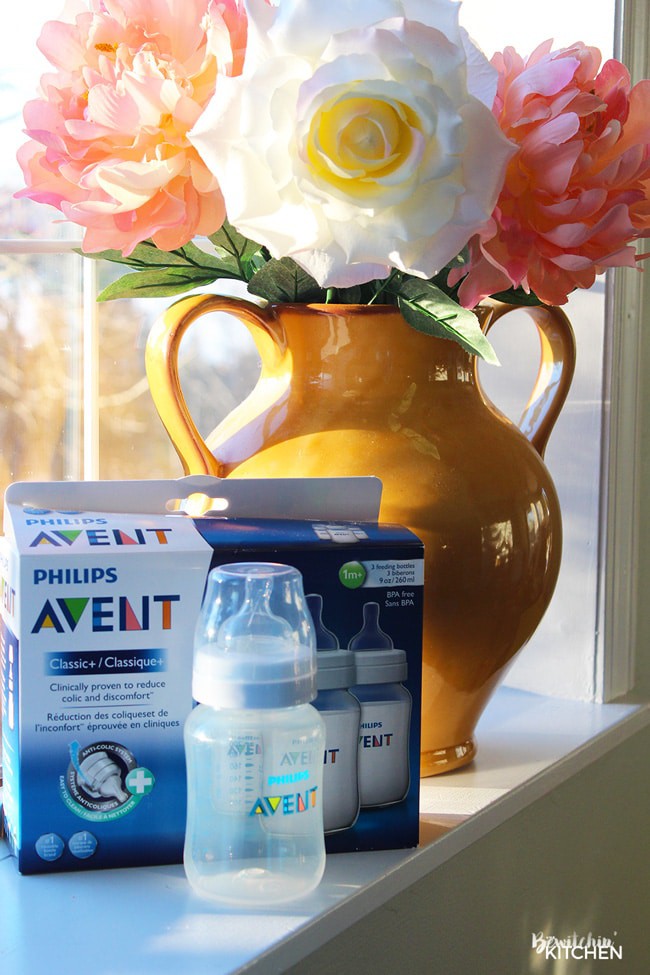 5 reasons to love the Avent Classic+ Baby bottle
Minimal parts and pieces: This bottle is simple. It only has 3 parts; bottle, ring, and nipple. This makes taking it apart and putting it back together as easy as it gets. (Especially at those 2 am feedings.)
Clinically proven built-in anti-colic valve: For the comfort of your baby and the convenience for us parents, Avent built an anti-colic valve directly into the nipple.
It has a wide mouth:  The wide mouth on this bottle is great for cleaning. It's really easy to fit a cloth or a wide bottle brush into the mouth of this bottle. The edges are all rounded and smooth, no nooks or crannies to hide bacteria.
Easy to read measurements:  The measurements on the side of the bottle are blue and easy to read. I have had the gradient wear off of previous other brand bottles but I have been scrubbing at them and they have not worn off at all.
It fits onto the Avent Double Electric Comfort Breast Pump:  I love that I don't have to go searching for a specific bottle whenever I need to pump. I can grab an Avent bottle such as the Avent Classic+ baby bottle screw it onto my pump and get at it. #LoveisinthedetailS with this simple versatile baby bottle.😇😑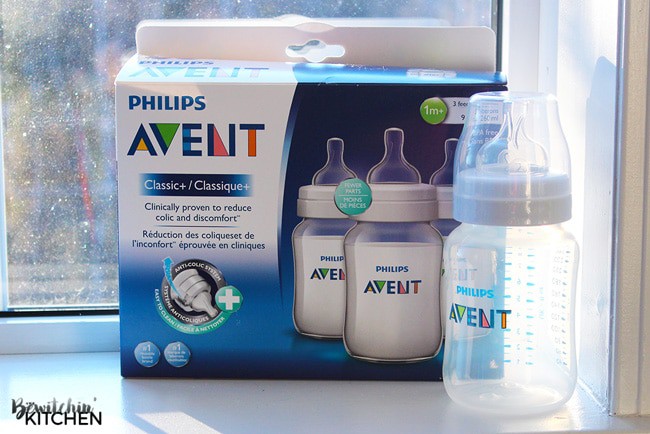 Our newest addition to the family is only days old and we have already been using this bottle both with the pump and to feed our new, sweet baby. Whenever a baby product can save me time, I'm ecstatic. My time is best spent enjoying my new baby, so I appreciate the ease of which I can use and clean the Avent Classic+ baby bottle. I already appreciate convenience of the Avent Classic+ baby bottle  and I know it will have us reaching for it over others every time.
For more information on the Avent Classic+ Baby bottle, please visit the
Avent website
.
Philips Avent Classic Giveaway

My Penguin Sippy Cup 3opk US/CAN

Philips Avent Comfort Double Electric Breast Pump US/CAN
Philips Avent Natural Bottle 3 Pack US/CAN
"Disclosure: I am part of the PTPA Brand Ambassador Program with Philips Avent and I received compensation as part of my affiliation with this group. The opinions on this blog are my own."