Bert & Bratt's Portable Sterilizer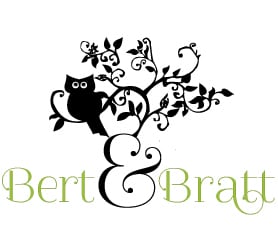 I remember bringing Carter home from the hospital like it was yesterday. After a month spent in the NICU, I was terrified of every germ that was in our house. I boiled everything and it was a huge and lengthy process and traveling was a little scary. I wish I had the Bert & Bratt's portable sterilizer then.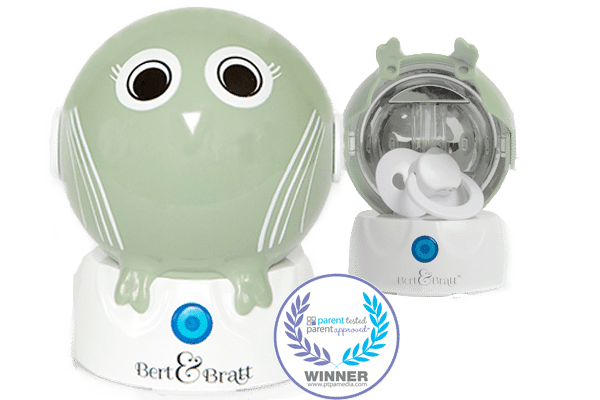 The Bert & Bratt Portable Sterilizer is adorable. I really like the owl design, and the green is gender neutral. As for size, it's small but a little too big to be carrying around in a diaper bag. My diaper bag was full of things like bottles, bottle warmer,  hand pump (sometimes), diapers, wet bag, wipes, extra clothes and it got pretty bulky (I had a hard time fitting it under my stroller in the basket), and I know that the Bert & Bratt Portable Sterilizer would not have fit. Instead, I would keep this in my vehicle. Chances are your vehicle wouldn't be too far from where you are anyway.

The Bert & Bratt Portable Sterilizer kills up to 99.9% of bacteria such as Strep, Staph and E-Coli.
It uses UV light to kill the germs in a dual action process. It uses oxygen (from the air) and it reacts with wavelengths to create ozone, which kills germs and bacteria! While the portable sterilizer works hard, all you had to do was hold down the button and wait for four minutes. I love how there is no heat and no chemicals used to clean the soother! The portable sterilizer runs on 3 AAA batteries.
Many babies need their soother, I know moms that had back ups for their back ups. On outings things happen, maybe the first one drops on the floor in the mall and the second one was taken from another child (in which they popped it in their mouth), things happen. Which is why having a portable sterilizer makes like with a newborn that much easier.
Visit The Bert & Bratt website for more information on their product and where you can purchase it.
FREE Recipe Binder
Are you constantly wondering what's for dinner?
When I don't meal plan I feel behind, and we usually end up ordering take out. This recipe binder will keep you organized and make life a little bit easier.