Canadian Christmas Books – New Family Classics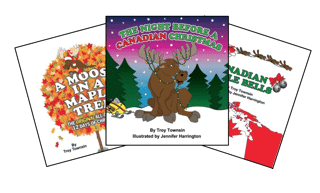 I love Christmas books, last year I searched high and low for the original 'Twas The Night Before Christmas (there are publications out there without Santa smoking a pipe). It's a classic for a reason and it was really important to me that I had it for Carter's first Christmas. I was recently sent three Christmas books that now hold a special place in my heart, and they're all about being Canadian.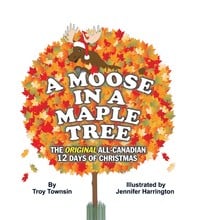 A Moose In A Maple Tree is the original Canadian version of the 12 Days Of Christmas. It's incredibly cute and I think the majority of Canadians will be able to relate to it. This fun book highlights Canadian icons and brought a smile to my face the whole time: With "2 polar bears" or "7 beavers building", it's hard not to feel proud to be Canadian when you read this book. My son really liked the illustrations as well.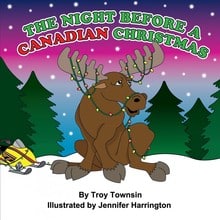 The Night Before A Canadian Christmas is incredibly cute, and creative. Read with the tone of 'Twas The Night Before Christmas Troy (the author) puts a Canadian spin on this Christmas classic. With every page I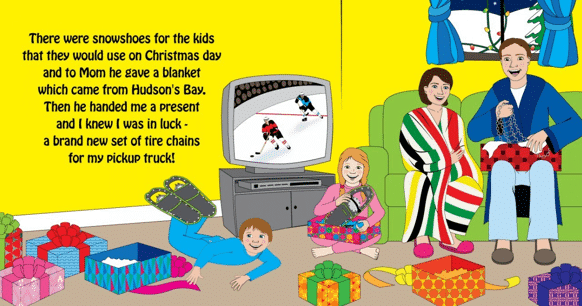 turned to, I was pleasantly surprised with how he would twist the story and input a piece of Canada. My favorite part of this story was how Santa replaced his reindeer with beavers. Guess what the names of the beavers are? Gretzky, Trudeau, Shania, Loonie, Bob, Doug, Suzuki and Toonie.
How cute is that?
All of us Canadians know who those people are, or have at least heard of the names a time or two. I love the creativity in this story.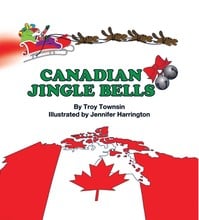 Canadian Jingle Bells is by far the best, in my opinion. I actually caught myself giggling along while singing the book to my 21 month old son (who loved it just as much). Troy includes the provinces and the country as a whole in this story. Even writing this review, I'm singing "Jingle bells, jingle bells, jingle all the way, from Victoria to Halifax, across the Hudson Bay" to Carter (who happens to be sitting on my lap as I type). Anne Of Green Gables is mentioned, same with polar bears and a kitchen fiddling party in New Brunswick.
If you're a Christmas loving Canadian (like me), I highly suggested you go purchase these books. They're a treasure to have and are sure to be Canadian classics. I can't wait to read these books every year to my son during the Christmas holidays and giggle along with the stories.
All three of these books are written by Troy Townsin and illustrated by Jennifer Harrington.