Cardswap.ca | Buy, Sell & Exchange Gift Cards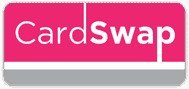 When it comes to giving gifts, I would say I'm the gift card queen. Sure, it's nice to buy a gift but sometimes it's difficult for people who have it all. At least with gift cards you can pick the place where they'll shop, rather then throwing cash in their face. CardSwap is Canada's #1 place to purchase gift cards, and the bonus part of this is – you save money!
How many times have you received a gift card to a store that you simply don't take your business to? Or do you have a gift card burning a hole in your wallet (I'm guilt of this, I have a Ricki's card that has been sitting in my wallet for almost two years now)? Why not sell it and make money? Selling your gift card on CardSwap is easy. Head to the sell page on CardSwap's website and follow the instructions: you pick what store your gift card is for and how much is on the card. CardSwap will then offer you the following options to choose from: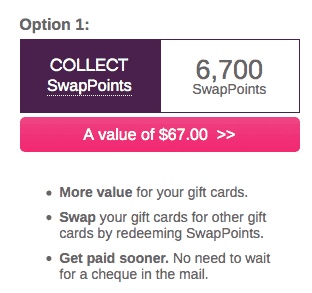 My first offer from CardSwap was 6700 SwapPoints. SwapPoints do give you more value, but it's a credit on CardSwap.ca. For every 1000 SwapPoints that I have, that's $10 towards gift cards. SwapPoints is the best option, if I was planning on purchasing gift cards as gifts or as a treat to myself.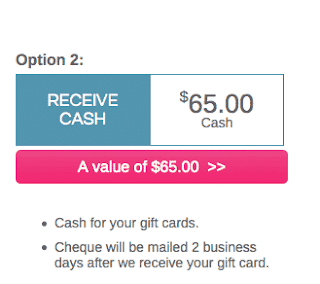 The second offer from CardSwap was cash. CardSwap offered me $65 for my $100 Ricki's gift card which I declined because I like shopping at Ricki's, I'm just delaying since I'm working on getting back to my pre-pregnancy weight. Different brands, do have different offers. I randomly selected a Adidas gift card for $100 and I was offered $70, I'm assuming it's off of popularity.
Buying Gift Cards
Since CardSwap buys gift cards at a discount, as I buyer I would save up to 15%. If I'm going to be shopping at a store, or eating out a restaurant anyway, I may as well take an extra saving! Here's an example on Pier 1 Imports:

This $400 gift card could be purchased for $340, that's great savings. Price ranges on gift cards can range from $10 +. I bought a $30 gift card to Future Shop for the price of $28.50 and bought a camera case with it. So I saved an addition $2.50, it was great. Like I said, if I'm going to shop at the store anyway I may as well have a discounted card. Shipping was really fast (even for Canada), I had my gift card within a week.
Overall, I'm really impressed with CardSwap and think it's a great shopping tool for all Canadians. Think of it as the ultimate coupon!
For more information on CardSwap, visit CardSwap.ca.
CardSwap is offering my readers a $5 credit just for signing up using my special code.
To get this credit just sign up to CardSwap (using that link only).
FREE Recipe Binder
Are you constantly wondering what's for dinner?
When I don't meal plan I feel behind, and we usually end up ordering take out. This recipe binder will keep you organized and make life a little bit easier.