Grain Free Carrot Cake Pancakes + 3 Berry Chia Jam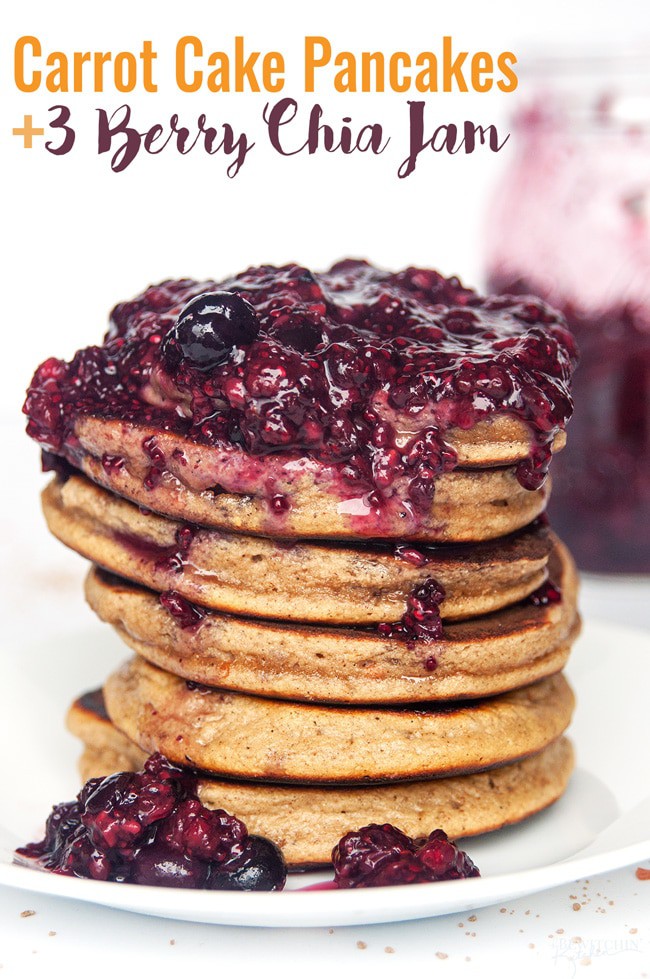 I'm in the middle of a coconut flour kick right now, I've been baking with it a lot lately. I particularly love it in pancakes because you still get the "fluff" and these grain free (and therefore, gluten free) carrot cake pancakes are no different. Fluffy light, and super simple and easy to make.
I am always looking for ways to brighten up and improve my breakfast recipes. I'm working on a review for Epicure right now, and I used a few of the items I was sent to play around with breakfast this morning.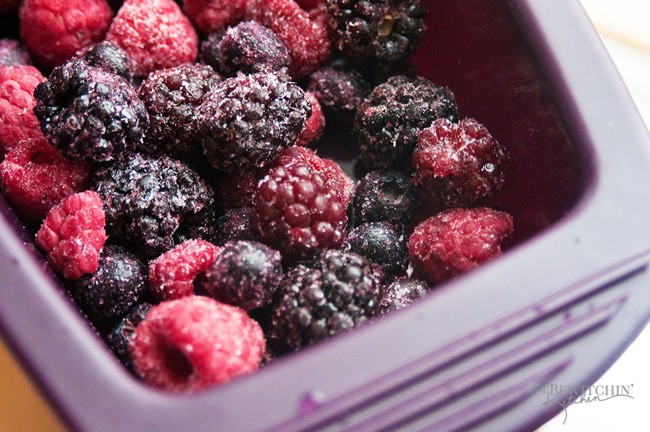 Making the 3 Berry Chia Jam was really easy. I used the Silicone Rectangular Steamer, tossed some frozen mixed berries and microwaved it for four minutes. Then I simply scooped 3 tablespoons of the Chia Jam Mix [1] into it, mixed it up and let it set in the fridge for fifteen minutes.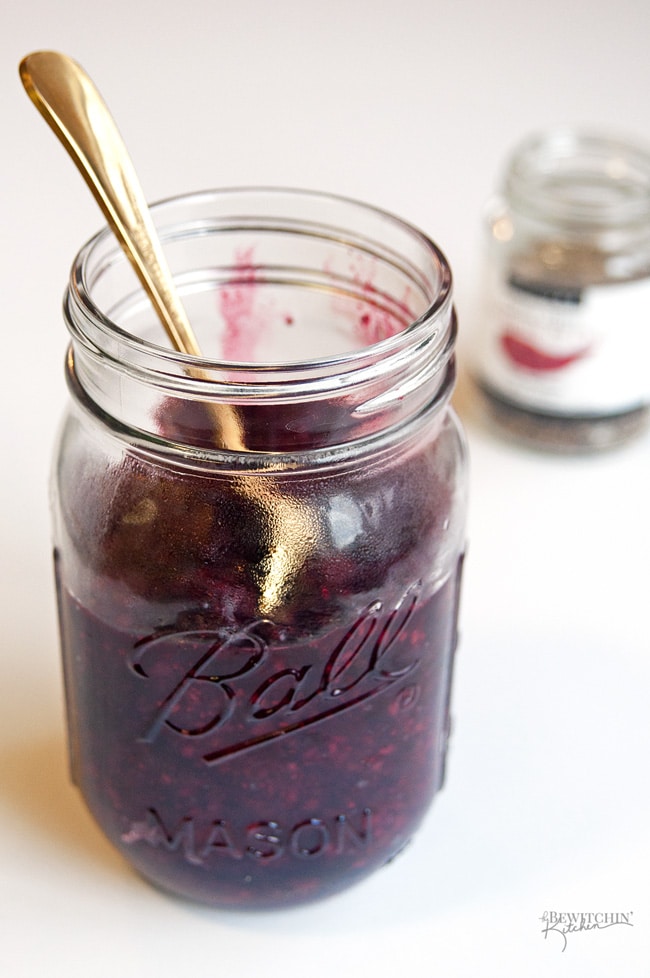 This is the world's easiest jam recipe. I feel so domesticated <3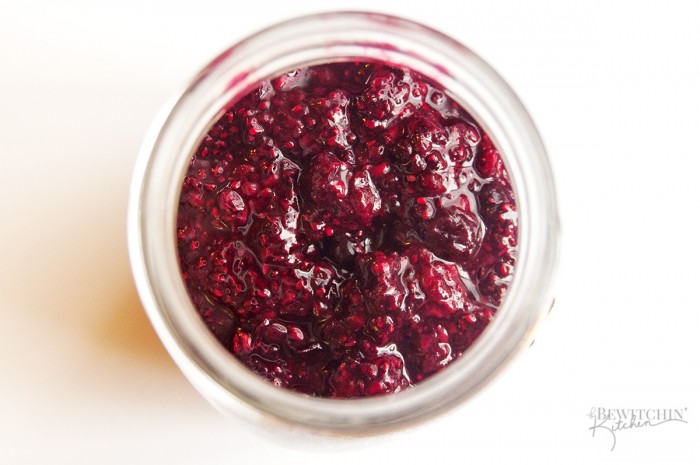 Carrot Cake Pancakes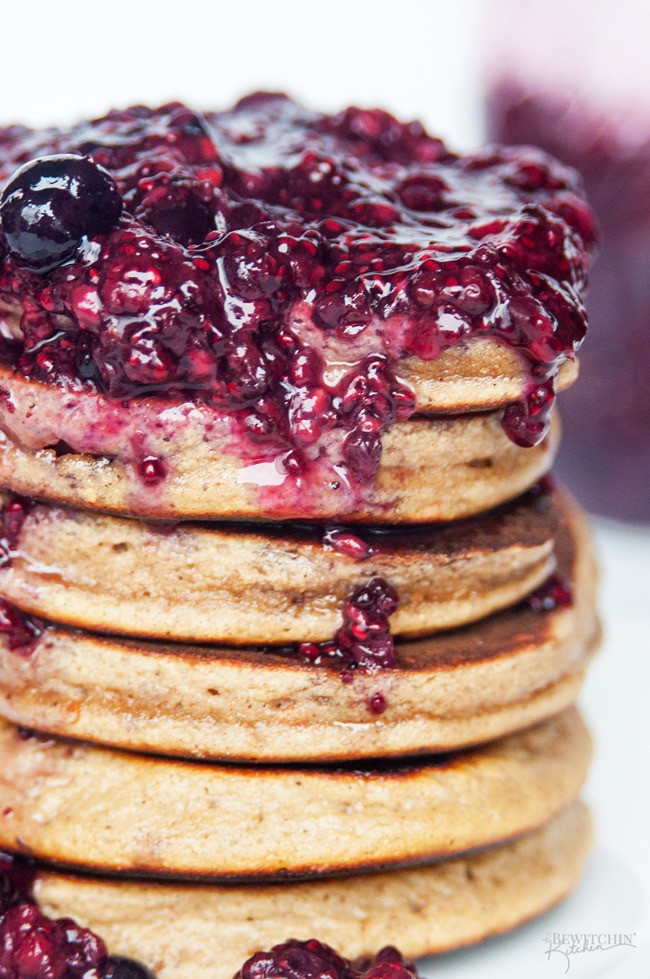 Now the best part! Me sharing these Carrot Cake Pancakes with you!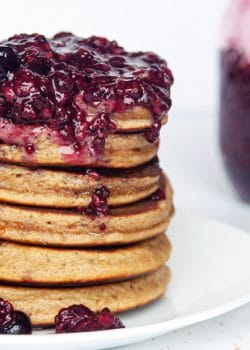 Grain Free Carrot Cake Pancakes & 3 Berry Chia Jam
Ingredients:
For the Carrot Cake Pancakes:
4 eggs
1 tsp vanilla extract
1/4 cup coconut flour
1 tsp baking soda
2 tbsps Epicure Carrot Cake Dip Mix
Pinch of sea salt
For the 3 Berry Chia Jam:
1 cup frozen 3 berry blend
1 tbsps Epicure Chia Jam Mix
Directions:
For the Carrot Cake Pancakes:
Whisk eggs in a medium bowl and add the rest of the ingredients. Whisk until smooth.
On a pan over medium heat add 1/8 cup of the batter, wait 2-3 minutes flip and cook for another minute on the other side.
Serve with the 3 Berry Chia Jam.
For the 3 Berry Chia Jam:
Place the berries into the rectangular steamer and microwave (uncovered) for 4 minutes.
Mash the berries and add the chia jam mix.
Let set in the refrigerator for at least 15 minutes.
All images and text ©
.
Like this recipe for Carrot Cake Pancakes? Don't forget to pin it! You can hover over any photo to Pin or hit the Pin symbol on the bottom or the side of the post for the "long pin".
This post uses Epicure products but is not sponsored. This is me sharing some products and recipes I'm thrilled about.
FREE Recipe Binder
Are you constantly wondering what's for dinner?
When I don't meal plan I feel behind, and we usually end up ordering take out. This recipe binder will keep you organized and make life a little bit easier.