Circulon Prime Collection #TBKGiftGuide


I think it's no secret that I love to cook (does the blog give it away?). The past few weeks I have been trying out products from the Circulon Prime Collection and I can't wait to share these products with you.
It's not just that I enjoy cooking but because I'm a mom, a wife (and let's face it – a human since we all have to eat) I have to cook.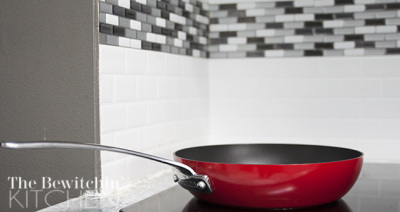 Since I received my Circulon products a few weeks ago, I have noticed them more often in Canadian Tire. They're hard to pass by with the trendy red color on the collection.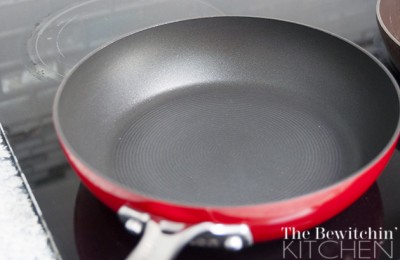 The Circulon Deep Skillet is my new favourite pan to use. I use it for about everything: sauteeing vegetables and chicken, scrambling eggs and making an individual pasta sauce. It's metal utensil safe and can get washed in the dishwasher, so that's great for people like me who can be a little careless with their pots and pans. It cleans very easily. In fact, after I forgot about my garlic and pasta sauce on the stove it rinsed clean even without scrubbing. I just held it under the tap and it came completely clean (yes, I still washed it after, I'm just pointing out how effortless it was).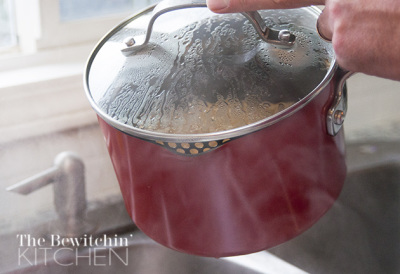 The Circulon covered sauce pan with straining lid is incredibly convenient. I love how this saves me a dish and a potential mess.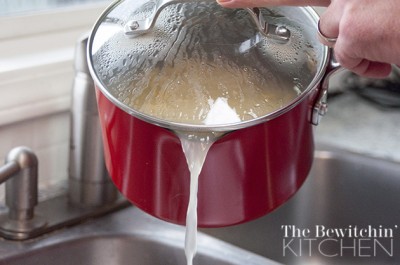 Something to note about the Circulon pots and pans is how easy they are to hold. The handle transfers the weight evenly (which is awesome compared to my current set that hurt my wrists when I strain veggies, potatoes, etc).
This 3 qt pot is also non stick and cleans very easily. In fact, today I was making caramel for the Biscotti Munch and homemade turtles and there was no scrubbing. It all came off with no effort. Have you ever made caramel before? It usually does not clean easily.

The Circulon Open Roaster is made from carbon steel construction and a total non-stick system. It's quite large, I put a two pound roast on it and it was tiny in comparison. It looked kind of silly, it would be better with a whole chicken or a small turkey. The rack is removable and the handles collapse for easy storage. The only thing I would change about the open roaster is that I wish it had a lid.
All Circulon Prime Collection products are PFOA, Lead and Cadmium Free.
I have to say, Circulon's products are some of the best I have tried. The fact that it cleans so effortlessly and heats evenly makes this something that every chef should have. Get it for the cook on your list. Available exclusively at Canadian Tire.