Clean Eating Tips For a Healthy Lifestyle
There are so many options for healthy eating but it has to work for you! Here are some clean eating tips for a healthy lifestyle.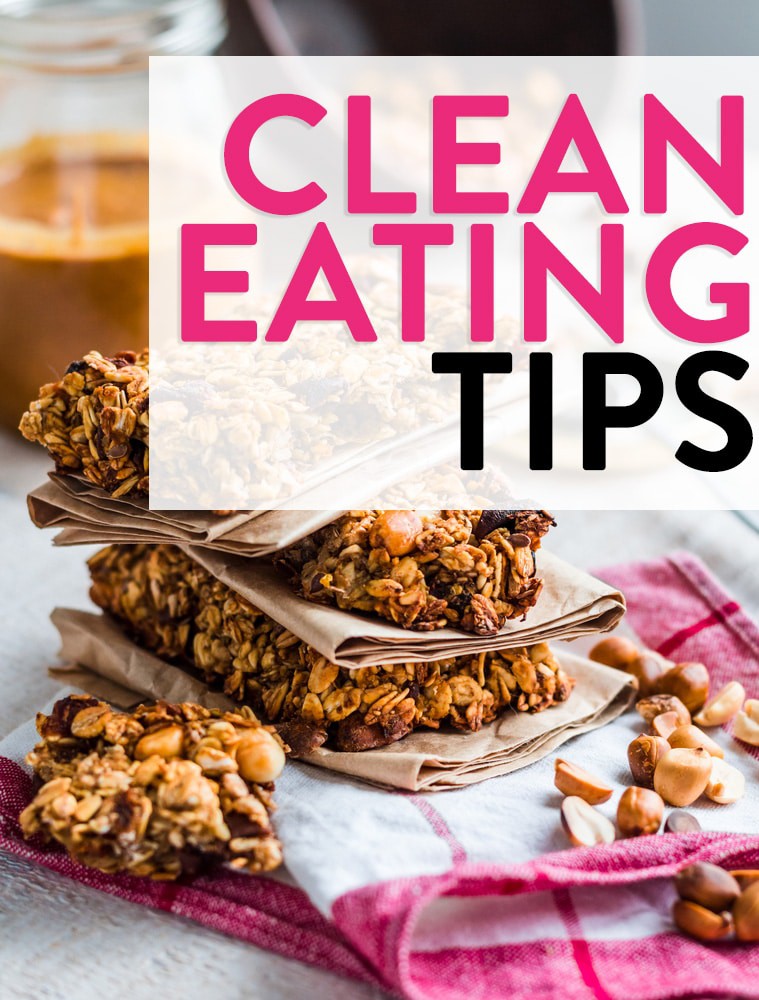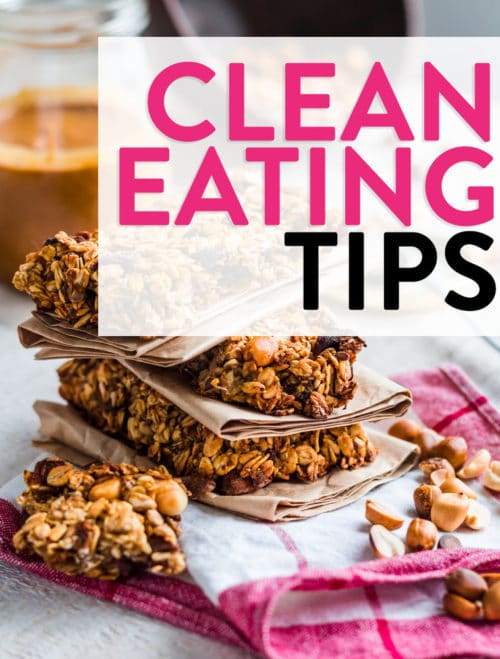 Ask several people about their current eating habits and you'll get a different response for each one: low carb, paleo, zero sugar, no dairy, gluten free, vegan, vegetarian… The list goes on. But what's the right way to go about clean eating?

What is clean eating?
Let's start with what exactly I mean by clean eating. My definition? Nothing refined, nothing processed… nothing that comes out of a box. It's very similar to the Paleo diet. Basically, you're looking to eat food as you would if you pulled it directly from nature: organic, grass fed meats, fresh fruit and vegetables, nuts and seeds, eggs, fish and seafood and oils such as olive, walnut or coconut.
What does that leave out? Refined sugars, cereals and wheat grains, starches like potatoes, anything processed, most legumes and all oils that are refined (vegetable, canola, etc.). And cupcakes. Clean eating, by definition, leaves out cupcakes, which for me at least, is not easy. 
Here's the thing: nobody is watching. If you want to allow yourself a weekly treat, go ahead! Life is too short not to eat a cupcake! For the rest of the time, you can pick and choose and put together an eating plan that works for you and your family. Interestingly, the longer your commit to clean eating, the less you actually want the cupcake! It's your brain telling you that the processed sugar and starches are just not good for your body!
It's all about lifestyle
Like I said above, clean eating isn't about wholesale deprivation! It's a lifestyle choice and unless you have a personal chef, a little planning goes a long way to ensuring that you can stick to your choice!
Related: 20 Clean Eating Recipes
Clean Eating Tips
Tip #1 — Clean eating is much easier if EVERYONE in your family is on board and doing it too!
If you're the only one eating this way, you're going to end up cooking several meals! The kids want pizza and you're having a Cobb salad. This makes clean eating difficult to maintain for any length of time.
If you can't get everyone on board, try and coordinate your recipes. For example, you can make pizza crust from cauliflower: that is clean eating! Everyone gets a personal pizza and can put their own toppings! Win – win!
Tip #2 — Purge your pantry!
Go through your pantry and cupboards and dump the junk: chips, crackers, sugary snacks, store bought muffins… I keep a separate cupboard with a few treats for the kids, like the pretzel crackers they really like, but the main storage areas are pretty clear of things that don't meet my definition of clean eating.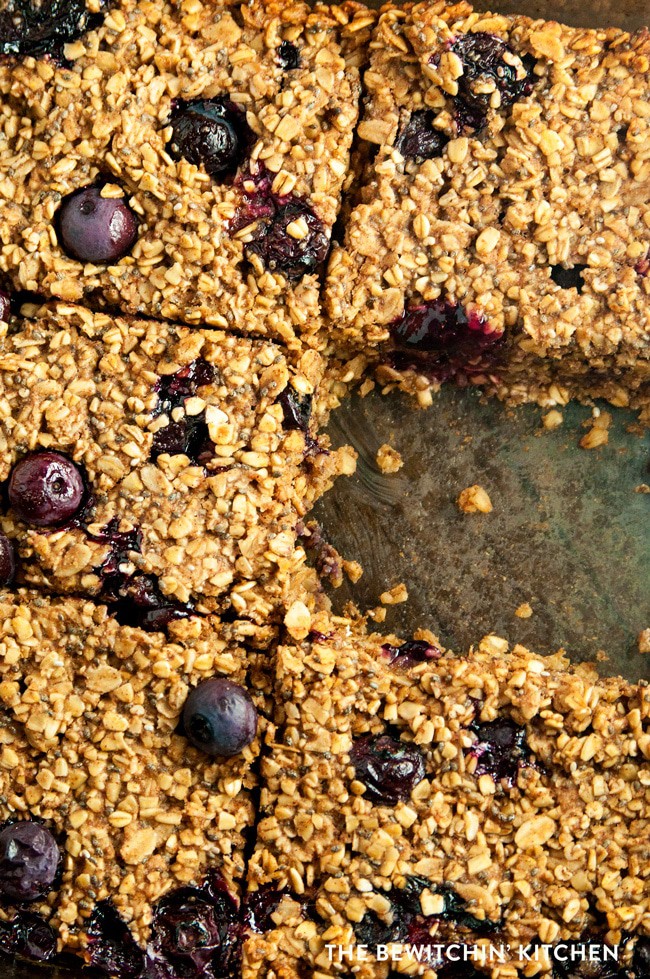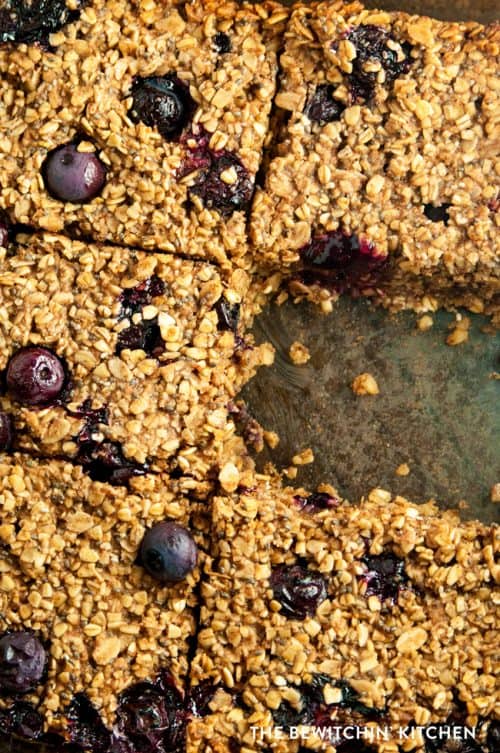 Tip #3 — Plan your meals
Clean eating requires more cooking from scratch, so that needs a little planning and effort. Batch cooking and freezing once in awhile is a great way to stock up on meals that make the grade, so that when you're having a busy night, you've got something quick and easy, but still not take out, to turn to.
Make up things like pizza and pasta sauce (zucchini noodles, by the way, are heaven!), soups and stews, in advance and divided into single or family portions. This keeps your dinner times running more smoothly.
Tip #4 — Embrace the spice of life
Or at least the spices in your cupboard! Sugar may be out and salt should be cut down but that doesn't mean that flavor needs to be gone! Cinnamon, nutmeg, clove, curry, garlic… So many ways to enhance the taste of foods, without resorting to the old standbys. One thing to watch is pre-made sauces, like hoisin, teriyaki, ketchup, etc. They are often pretty full of sugar and salt so you're better off to skip them or use them very sparingly! 'On the side' will become your new favorite phrase!
Tip #5 — Become an expert label reader
Eating clean means knowing exactly what you're putting into your body. Remember: fat isn't your enemy, unless it's trans fats. We all need fat in our diet. The real enemy is sugar, or foods that turn into sugar, once ingested. So when you are out shopping, spend some time looking at the labels on things that are boxed or canned and check out the carbs, sugar, sodium and trans fats. Keeping these to a minimum with any manufactured or boxed items is the goal!
What's that old saying? 'An ounce of prevention is worth a pound of cure'? When it comes to clean eating, that's absolutely true. A little effort up front means a healthier lifestyle, the shedding of a few extra pounds and a clean bill of health at your next physical. What could be better than that?