An Enormous List Of Cooking and Baking Must Haves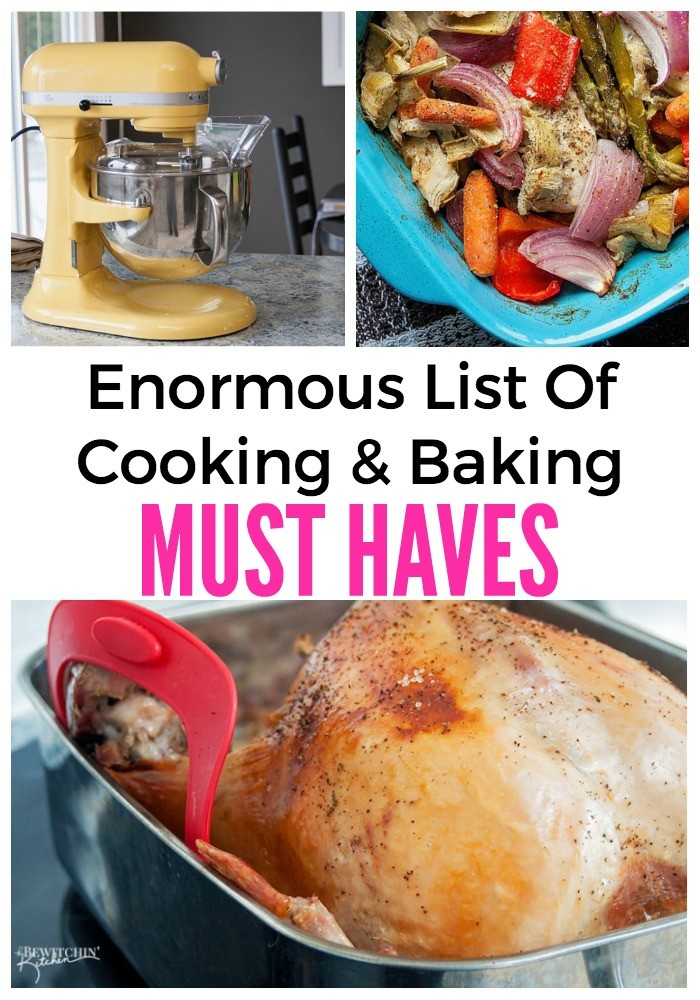 We are headed straight for the holidays, where we have to work a little more magic in the kitchen. There are tons of recipes on The Bewitchin' Kitchen to help you through the season from cooking to baking. Are you all prepared in your kitchen? Take a look at some of these cooking and baking must haves.

Tip#1: It is actually the best time to stock up on baking goods and not to mention some delicious meats like turkey and ham.
Tip #2: Make sure to bookmark this page, because it will take you to the best selling necessities on Amazon. Talk about time saver!

[ctt title="An enormous list of cooking and baking must haves" tweet="An enormous list of cooking and baking must haves http://ctt.ec/qSpix+ #cookingmusthaves" coverup="qSpix"]
Cooking and Baking Must Haves
Baking Dishes, Pans & Sheets
Casseroles
Dutch Oven
Griddles
Roasting Pans, you will definitely want one of these after you read How to Cook a Turkey Like a Boss.
Skillets
Woks & Stir Fry Pans
Small Appliances & Must Have Utensils
Small Appliances
Utensils & Misc.
If you've been a Bewitchin' Kitchen reader for awhile, you know how passionate I am about healthy cooking, while sampling a few indulgences. I love sharing all my recipes so that you can truly enjoy them in your home. So get your kitchen locked and loaded for some meal making adventures.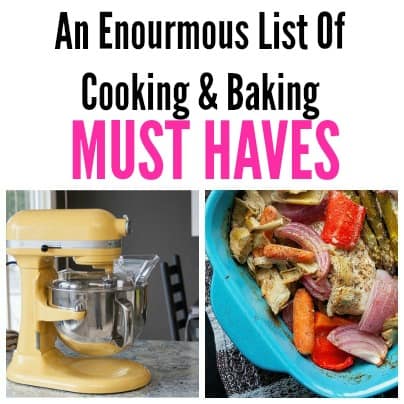 What did I miss? What are your cooking and baking must haves?
Disclosure: this post does contain affiliate links.
FREE Recipe Binder
Are you constantly wondering what's for dinner?
When I don't meal plan I feel behind, and we usually end up ordering take out. This recipe binder will keep you organized and make life a little bit easier.