Customize Your KitchenAid Mixer Using Image Transfer Medium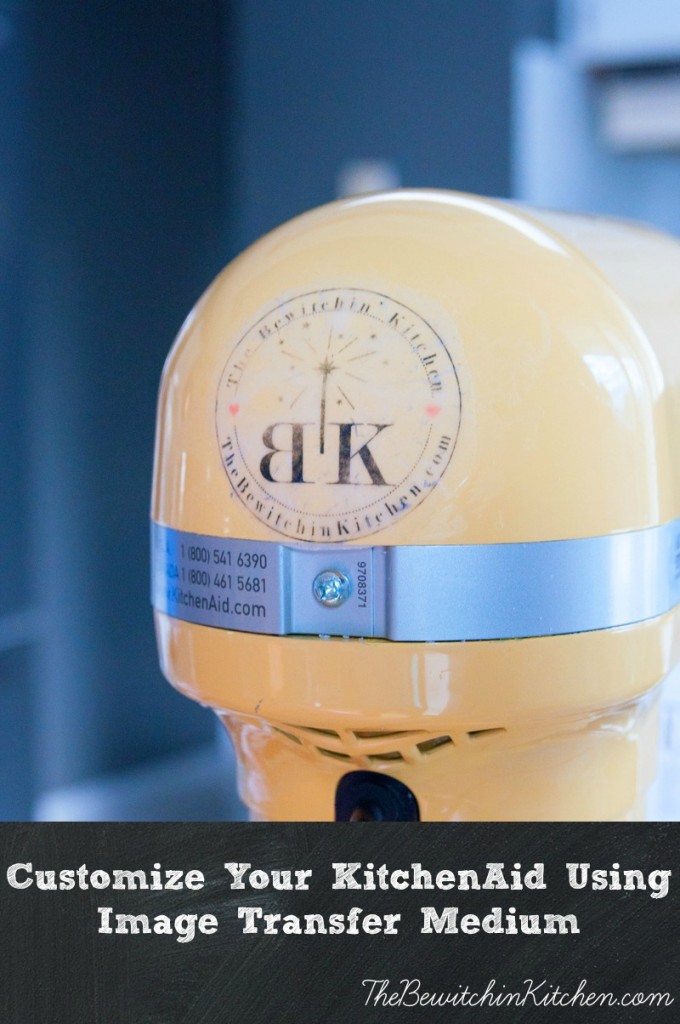 I love my KitchenAid Stand Mixer, I won it before Christmas at a Twitter Party and it's been permanently on my countertop ever since. I just gave it a little facelift and now I'm going to show you what I did and how to customize your KitchenAid mixer.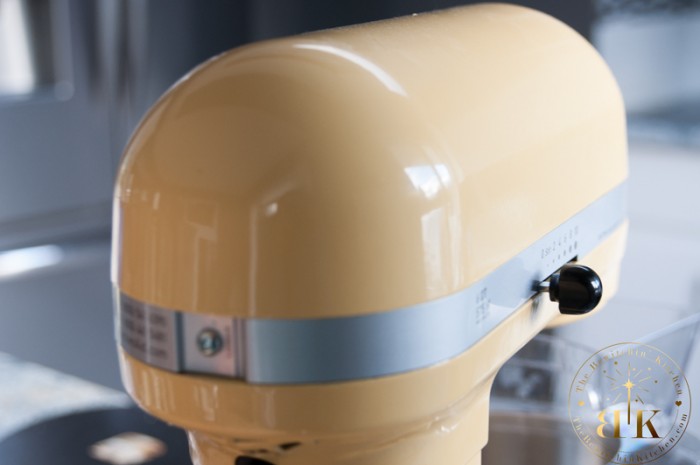 There was nothing wrong with it. I just felt like it was missing a little pop. I always said with my next one (I previously had one that was on it's last legs) I would bedazzle it but after hemming and hawing I realized that it would be tough to clean. The last thing I wanted was to be scraping dough odd my mixer for hours.
I was creating my Salt Dough Image Transfer project for another post and then it hit me, I should use the Image Transfer Medium from Country Chic Paint.
The big question now was, what do I do? What do I want to display on proudly on my stand mixer for all to see?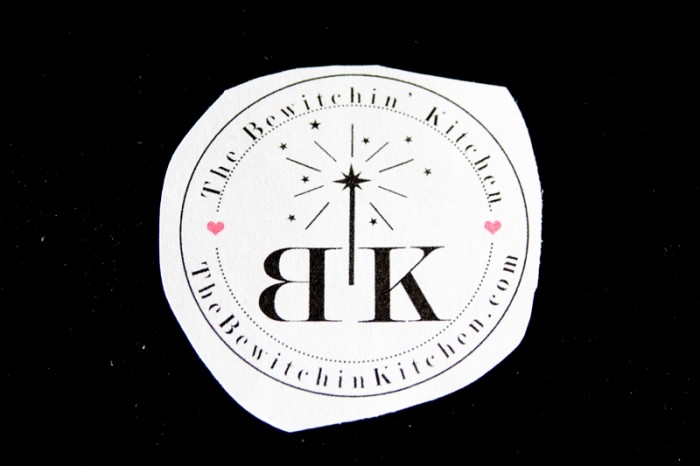 My blog logo. 
I had just created this baby and was really proud (still am) so I thought it was perfect! So I printed out my logo, and made my first mistake.
It was the wrong way.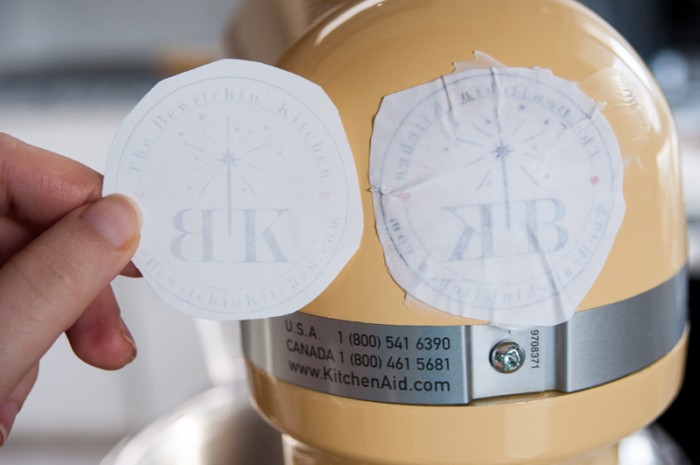 IMPORTANT INFORMATION: When doing an image transfer the product will be mirror, so make sure when you print it – it's the opposite way. 
Lucky for me I realized it as soon as it went on. So I was able to easily pull it off, flip my logo in Photoshop and print it again.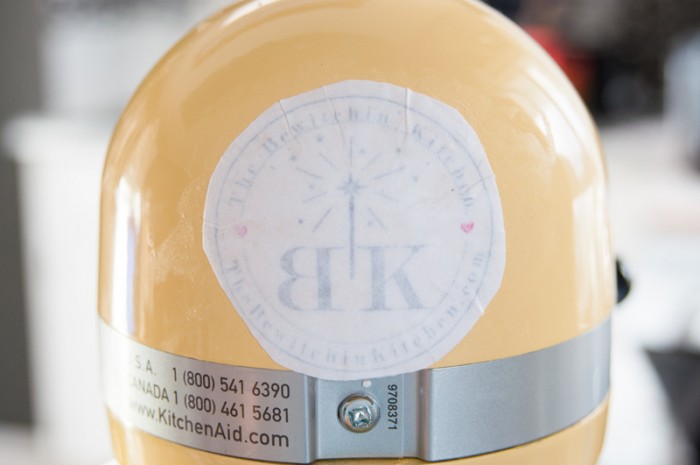 Cover what you want transferred with the Image Transfer Medium, don't lay it out too thick but make sure everything is covered. Apply it and let it sit for at least two hours, the longer you wait – the better.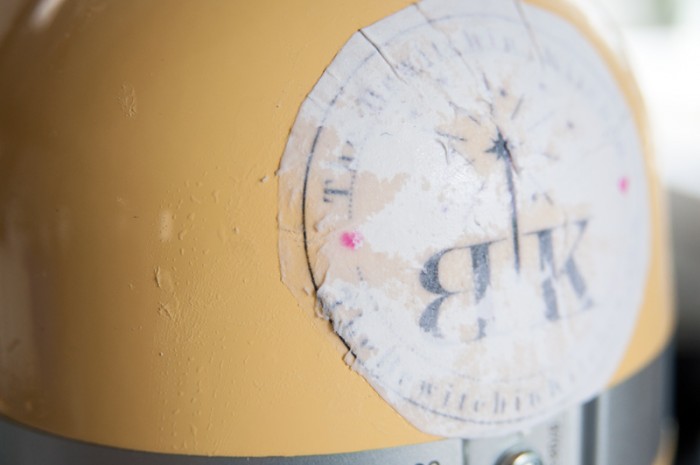 After you have waited, take a damp rag or cloth and gently begin to rub the paper off. The ink will stay behind on the product.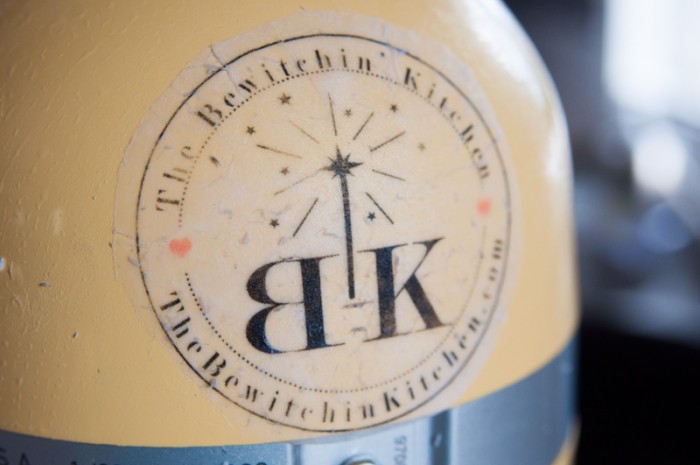 In the end you will have a beautiful result with your image on your KitchenAid Mixer!
I was having a tough time with the paper, so I let it dry completely again and started over. I just had to apply pressure in some parts as it was beginning to lift the font.
That's one way to customize your KitchenAid Mixer, have you tried any other?
Looking for more great ideas? Click here to follow me on Pinterest!
Visit Randa | The Bewitchin' Kitchen's profile on Pinterest.