Newborn Teddy Bear Hat Cute Capes 'n' Caps

There is something about a baby in a hat, especially one with ears. It sets the "awe factor" at a ten in my eyes. Cute Capes 'n' Caps sells some of the cutest hats I have seen.
When Ramona moved her daughter from her infant seat to a child carseat, she wanted something quick to put on that would be warm and cozy as well. She also wanted it to be cute… and she was pleased with how the collar and tied fringe set off her cape. Many people – even complete strangers- told her they loved her cape… and that's how Cute Capes was born!
Cute Capes 'n' Caps doesn't just stop at capes either. At this Etsy shop you will be able to find hats (which is what I'm reviewing), headbands, booties, and even some of those items for mom.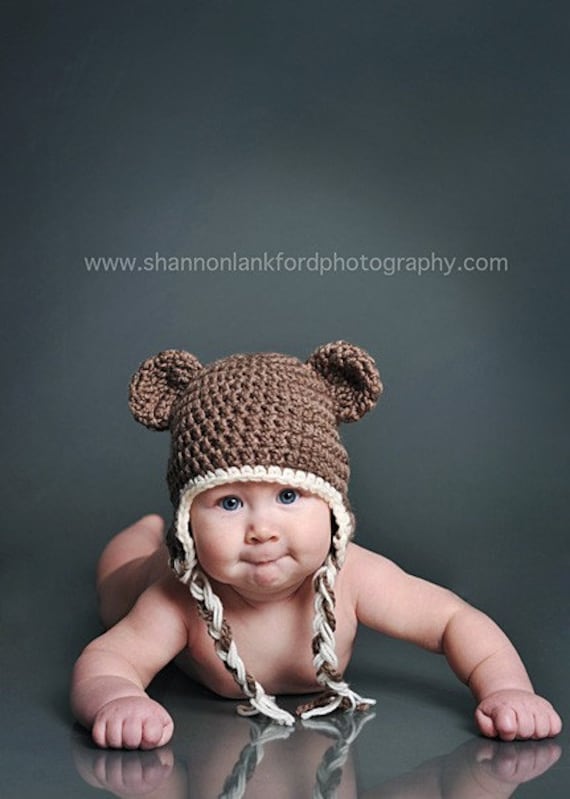 I was sent the precious
Teddy Bear Hat.
The hat can be made in any color and size (from newborn to five years). I chose brown and cream and the size 0-3 months. Since Carter is technically not even supposed to be born yet, this hat is a little too big for him still, but it still looks so darn cute.
I cannot wait until I can take this hat with me to get Carter's professional newborn photos done. They are going to turn out so well and very cute. This hat is definitely going to make a great photo (a lot better then the iPhone photo above).
All of Ramona's hats are made in a smoke free and a pet free home, so you can rest assured knowing your baby's breathing quality will not be compromised. Which is such a relief for myself as the nurses in the NICU told me to keep my animals away from Carter for a while, as they can affect his breathing since he is still immature developmentally.
For more information on Cute Capes 'n' Caps visit etsy.com/shop/CuteCapes
Pin It
FREE Recipe Binder
Are you constantly wondering what's for dinner?
When I don't meal plan I feel behind, and we usually end up ordering take out. This recipe binder will keep you organized and make life a little bit easier.