10 Reasons Why I Love The Diono RadianRXT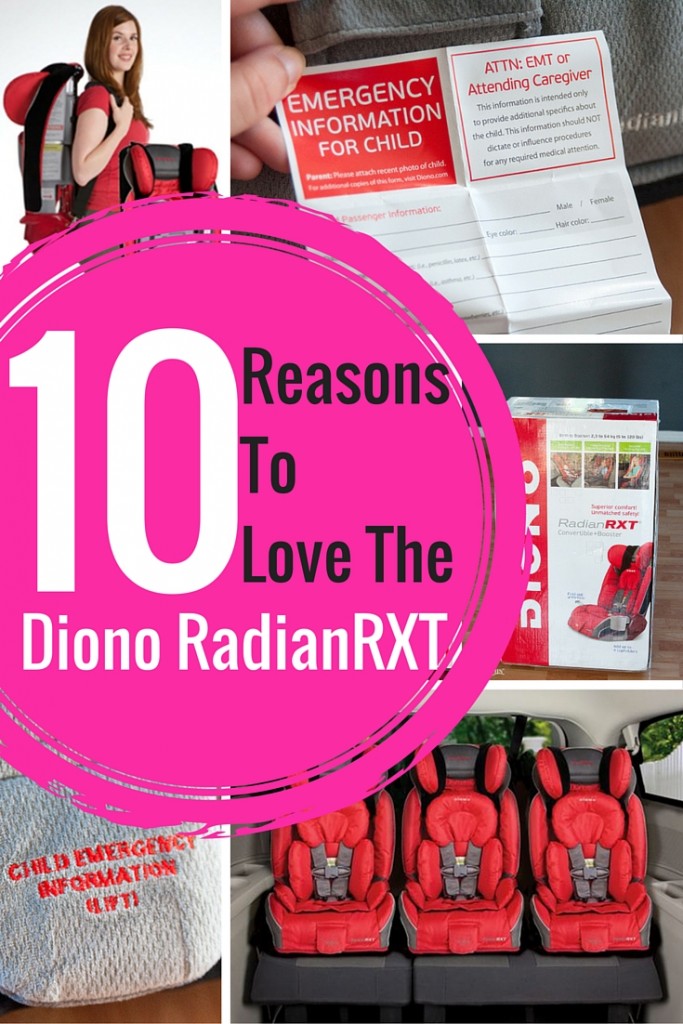 A few months ago a friend of mine asked on Facebook, "What car seat do you recommend for forward facing?" I happened to click on it to see what was being recommended and the brand Diono was said a few times, the Diono RadianRXT

topped the list.
The Diono RadianRXT actually follows your child from birth to childhood, it's not just for forward facing toddlers. This car seat is from birth to booster and ranges from 5 pounds to 120 pounds. It's an investment that saves you money throughout your child's car-seat safety lifetime.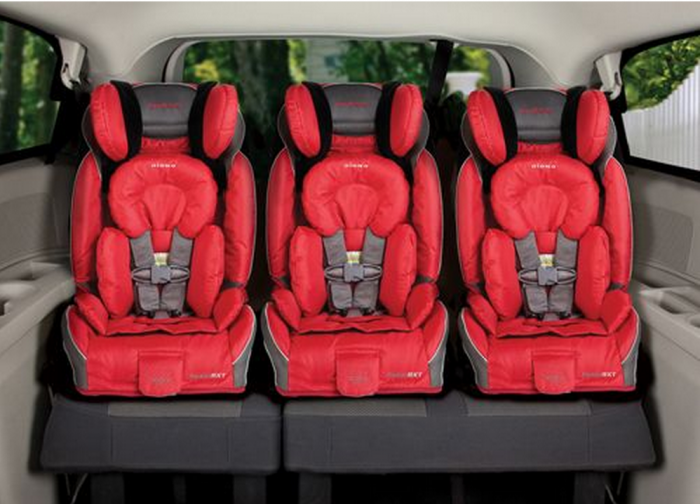 A unique feature of the Diono RadianRXT is the fact that you can fit 3 of them side-by-side. This is pretty neat considering the car seat I originally bought for my son when he went forward-facing is very bulky and takes up a seat and a half.
RadianRXT Safety
When it comes to car seats, safety is my number one priority. Car seats are nothing to be messing around with. That's why I wanted to hold a specific safety section.
The RadianRXT is constructed with a full steel frame and it's sides are reinforced with aluminum. The RadianRXT is NCAP crash tested to 80 lbs (the highest LATCH limit) and the EPS foam lining absorbs energy from impact.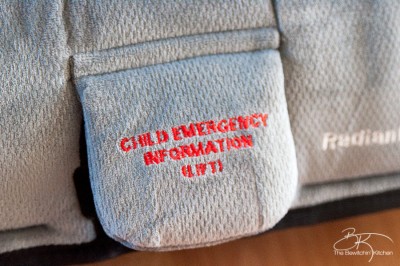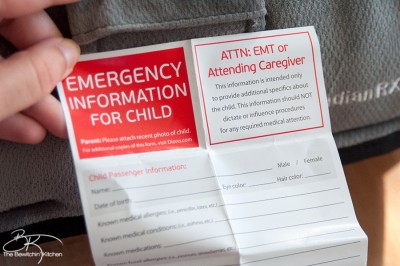 One of my favorite safety features is a feature that I never looked for in a car seat: child emergency information. Heaven forbid you were involved in a crash and you were knocked out, or worse. What happens to your child? How will the paramedics know that your child has an allergy or what his or her name is? I know it's not the nicest thing to think about but having the emergency information brings me peace of mind.
[ctt title="Looking for a new carseat? Here are 10 reasons why I love the Diono RadianRXT" tweet="Looking for a new carseat? Here are 10 reasons why I love the @DionoUSA RadianRXT: http://ctt.ec/4nd84+ #radianrxt" coverup="4nd84″]
Why I love the Diono RadianRXT: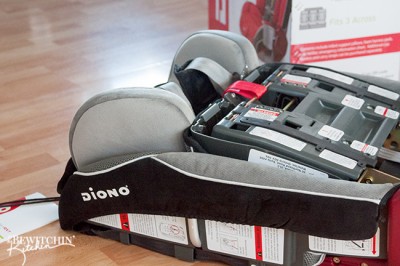 It's easy to get your child in and out of. You would think this would be a given with most car seats, but it's not. The other brand I was using was such a pain in the butt. I had a tough time buckling him in, my parents could never figure it out, it was just a disaster. The Diono RadianRXT is simple and it doesn't take a lot of effort. Plus when I have the RadianRXT installed in my car my son can easily get in his seat without me lifting his 34-pound body, this is thanks to the low profile seat.
It folds up with a pull of a cord. This is perfect for traveling via plane, train or boat (it's FAA certified for airplane travel). You can even wear it as a backpack!
The emergency child information brings me peace of mind in the event of an accident.
The SuperLATCH system makes installation a breeze. It's as simple as a few clicks and tightening of the straps.
The fact that this is the last car seat I need (it converts to a booster for up to 120 pounds) brings my wallet peace of mind.
If my child grows wider, the sides expand with a simple click.
It comes with one cup holder and you can fit up to three more (sold separately). They make great car holds, crayon holders and milk holders.
The memory foam in the seat makes traveling comfortable for my son. Both grandparents live three hours away and we take a lot of road trips, so comfort is always key. When given the choice between the RadianRXT and my other car seat, my three-year-old always chooses the Diono RadianRXT.
The cover is machine washable. Long road trips + a potty training toddler, do I need to elaborate why I love this feature?
It has a 10-year life. So if my son outgrows the 120-pound booster I can hand this down to another child, but I doubt that will happen because I will be buying another RadianRXT when we have another baby. The fact you can fit 3-across was a huge reason I decided to stay a RadianRXT mom.
This is a lot of information to take in, so if you're like me and learn best from video check out this YouTube video for the Diono Channel.
Added: I posted this on my Facebook page today and it appears that there are many happy customers. Read all of these organic reviews:
For more information on Diono, visit the Diono website or visit them on Facebook.