Building a Healthy Easter Basket #honibesweet + Twitter Party RSVP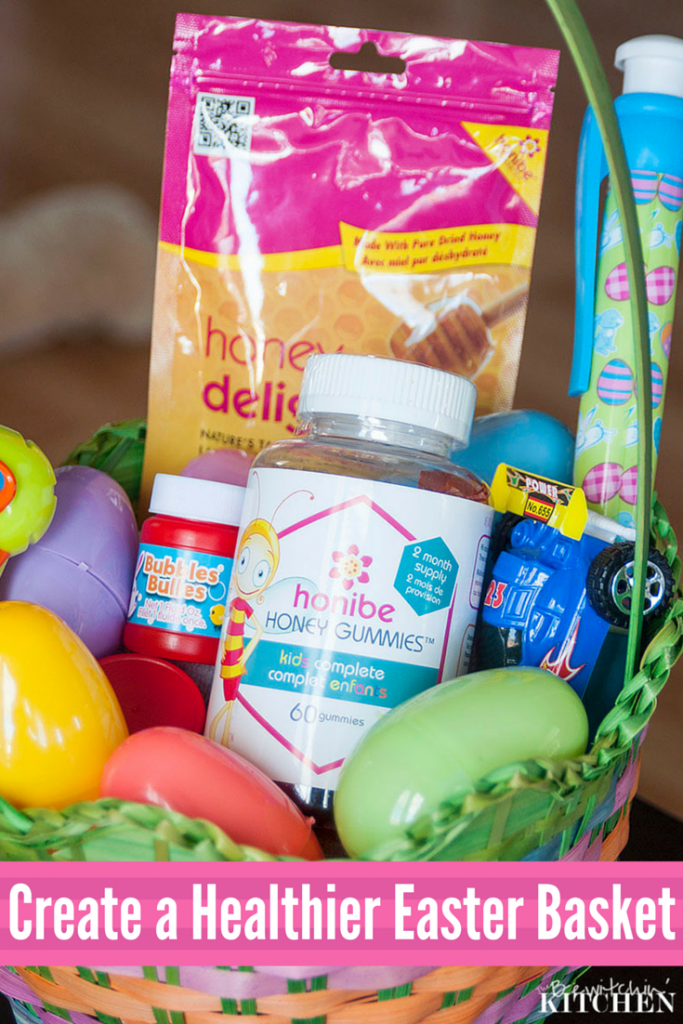 Right now in our home we are working on my son's nutrition. His eating habits are awful. Not only is he a picky eater, but he's also a sugar monster. I'm having a tough time with it, so I was kind of dreading creating his easter basket.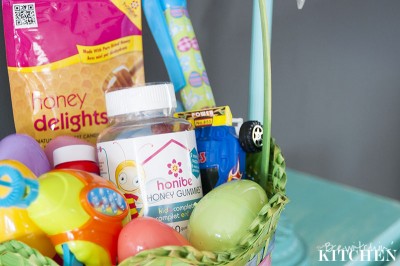 There will be some chocolate (real chocolate), I don't believe in deprivation, but since we're looking to improve his eating we're more so looking to provide some fun toys and more natural options this year.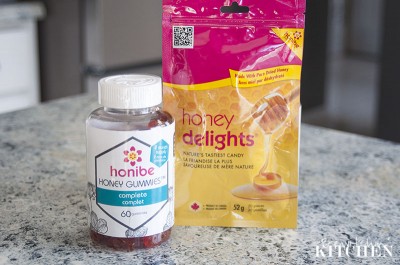 I'm a big fan of honey: I bake with it, I use it in cooking to sweeten sauces, and now I'm giving it as gifts thanks to honibe®.
honibe® is a brand that I have already used before in our home (their cough drops are the best), and I'm really excited that they now have adult honibe honey gummies™ complete along with kids honibe honey gummies™ complete.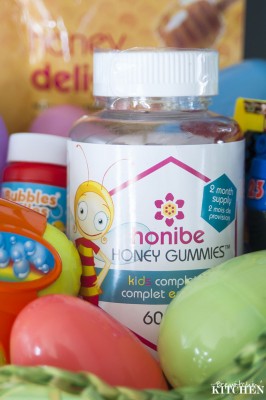 The honibe honey gummies™ complete are gummy vitamins made respectably for adults or children. They're made with 50% less refined sugar than other gummy vitamins and because they're made with honey, you can rest assured that you're getting the healthy benefits that honey provides (which includes minerals). With the gummies you are also provided with three delicious flavors, I've tasted them all and let me tell you: you cannot tell that these are vitamins, they taste delicious.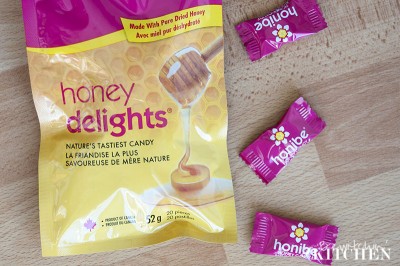 Along with the kids honibe honey gummies™ complete, I am also including honibe® honey delights® in my toddler's Easter basket. I saw they're for my son, but I'm going to be honest here: I'm totally stealing them. Each candy is 10 calories and is made with honey. I think this would be delicious to add in tea as well.
Putting together my son's healthy Easter basket was easy (and cheap), here's how:
Head to the dollar store, grab some a basket, plastic eggs and a few toys your toddler would like. I chose a toy race car, a giant pen and a bubble gun and bubbles. You can even go the extra step and filling the plastic eggs with playdough, little toys, crayons, etc.
For a sweet treat (and a healthy twist) add the honibe® honey delights® in place of candy, and include the kids honibe honey gummies™ complete (to begin the healthy routine of adding a multivitamin daily).
Arrange the eggs, toys and honibe® product and let your little one find their healthier Easter basket on Easter morning.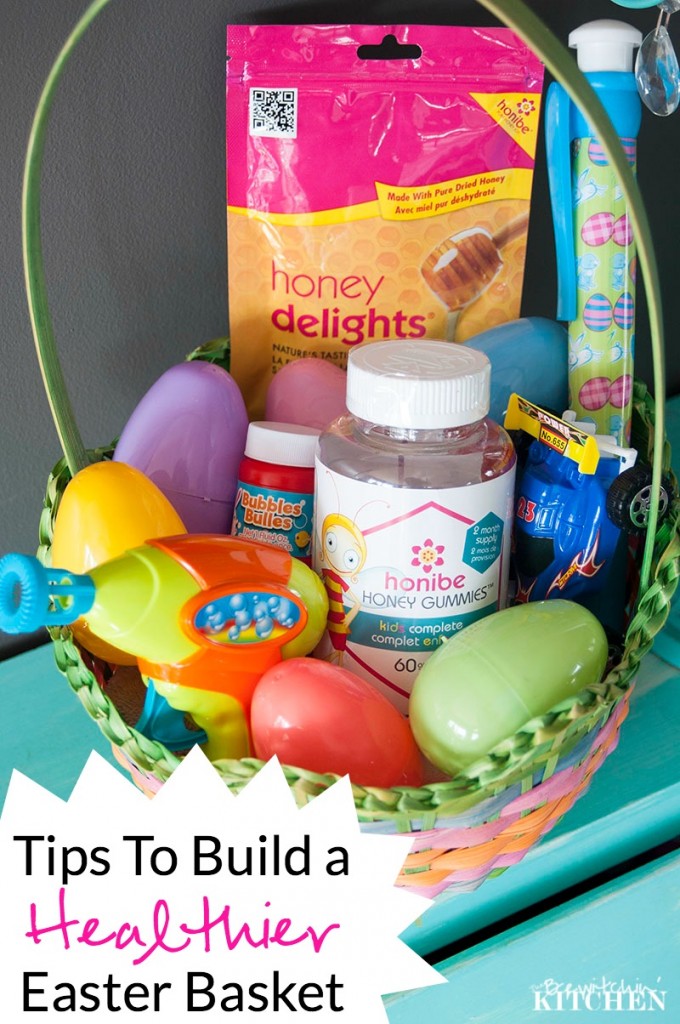 For more information on honibe® or to purchase their products head to honibe.com. 
#honibeSweet Twitter Party RSVP: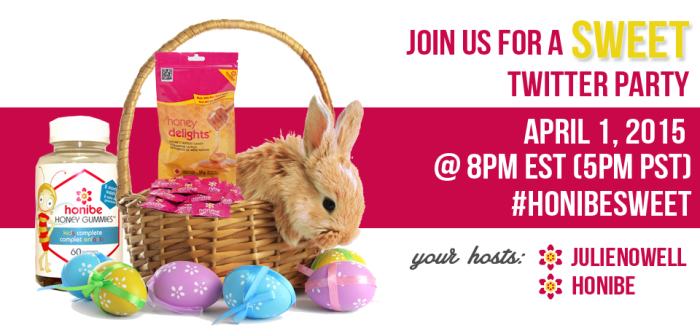 Date: April 1, 2015  8pm EST/5pm PST
PRIZING: to be confirmed.
RSVP to win. Open in Canada only.
Hosts
@honibe
@julienowell
Co-hosts:
@bewitchinkitch
@SpaceshipsLB
@mommykatandkids
@westcoast_mommy
@nugglemama
@Mommy_Jennof3