Tips for Flying with a Toddler
Air travel isn't a barrel of laughs at the best of times. With an eighteen-month-old? It can be downright scary! Here are some tips for flying with a toddler.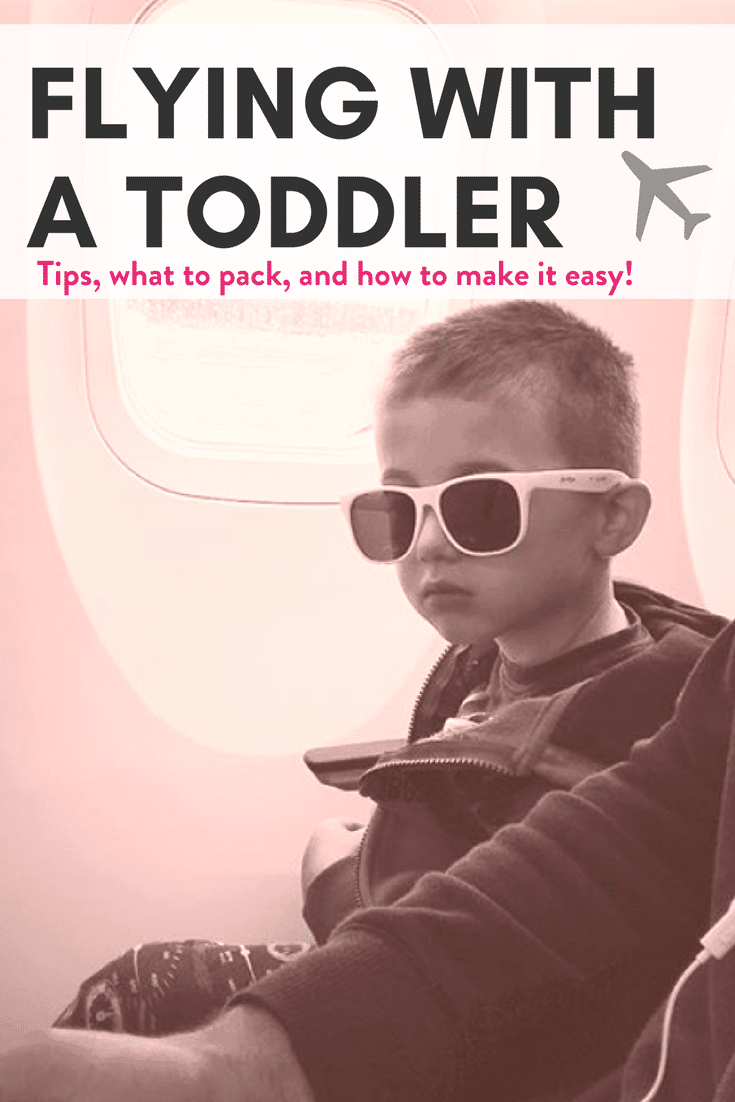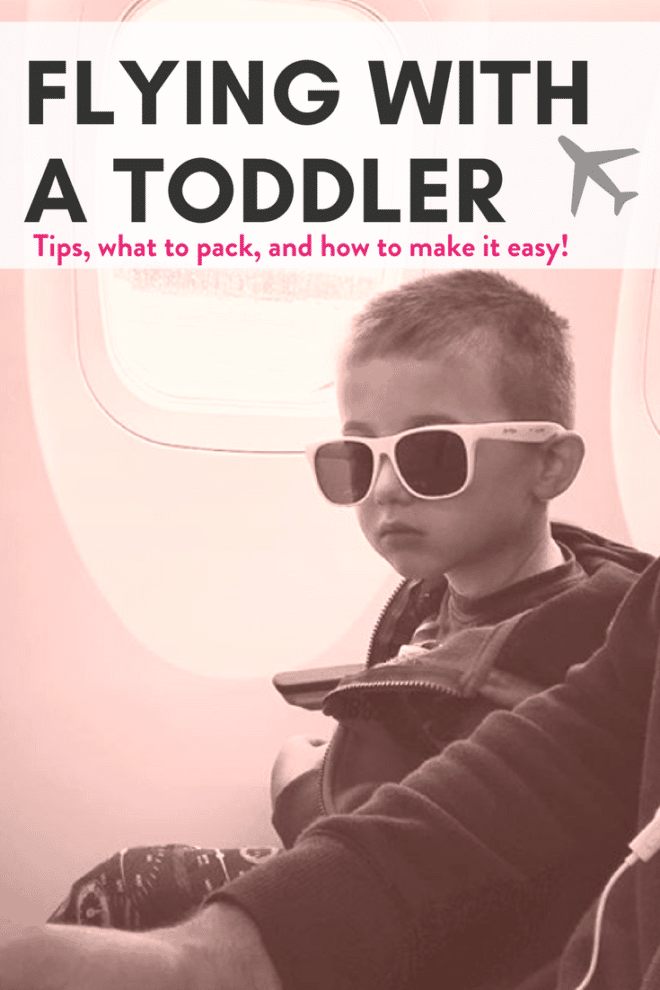 Flying with a Toddler
Disclosure: this post contains affiliate links.
It can be a little worrisome when it comes to flying with a toddler. As a parent, you're not sure how they're going to act and how people are going to respond. No one wants a meltdown on a plane!
While life itself might be a journey that is more important than the destination, the same cannot be said for air travel with toddlers. In that case, it's a matter of getting through it with the least amount of pain.
I'll be personally flying with a six-month-old come Christmas, but I'll be applying these toddler airplane tips when the time comes.
Does your toddler need a passport?
If you're traveling within the country, the short answer is no (at least in Canada). That said, many airlines want proof of the baby's age, particularly if you're not buying a seat for them and want to have them on your lap, which is permissible under the age of two. It may be a good idea to have their birth certificate with your travel documents. 
TBK's Pro Tip: Call the airline you're flying with to see if any documents are needed, or if a photocopy will work.
International flights require passports and possibly visas. You will also, even if under two, want to consider buying them their own seat. Long haul and international flights may require it, so check with your airline.
What to pack when flying with a toddler
Related: More traveling with kids tips.
Start with your usual diaper bag and go from there:
Food and water. Though TSA is technically supposed to allow toddlers to have liquids in excess of the carry on maximum, this can still present a problem at security, so you may want to have an empty sippy cup, which you can fill with water after clearing security. Snacks for your little one are just fine, and are in fact essential to keep them happy and busy! Think cereal, puffs, fruits, veggie, applesauce in a squeezable container: easy to carry and deal with on the flight.
Assuming your little one isn't yet potty trained, bring a few more diapers than you think you will need. Even if they are potty trained, you may want to pack a couple in case they forget. After all, an airplane trip is pretty exciting!
Wipes, wipes, and more wipes. You can use them for everything from cleaning up your child, tray table, seat, whatever.
Sanitizer. Clean hands, the trays, anything and everything. Airplanes are gross – haha!
Changes of clothes in case of a stomach upset. Even if this isn't their first flight, you can't be sure how a child will react to turbulence or just the motion. Plus, accidents happen!
Toys! Even better if you can include a few new, small items that they can get at periodic times during the flight. Something new will grab their attention, even if only for a while!
A tablet, load up a tablet with toddler-level games, a movie or episodes of their favorite shows. Don't forget the headphones! FYI: Westjet no longer offers entertainment on the headrest, it's all on a handheld device so make sure you download the Westjet app before!
A blanket can help keep them comfortable if the flight is cool, or to help lull them to sleep. Don't forget the essential lovey or they may never nap! Here are some cute binkies to bring!
An umbrella stroller is a great choice. You will likely be able to use it all the way up the jetway. After that, it will be checked and returned to you when you disembark.
A younger child in their own seat would benefit from having an FAA approved car seat in place so that they can be safe, particularly for take off and landings. Older children might not need it but check with your airline as to rules and regulations for ages and stages with car seats.
What will you need for the flight?
Beyond what you would normally pack for any flight, including your medications, valuables, documentation and so on, make sure you also have a good supply of ziplock bags for dirty clothes, empty sippy cups or items that need to be disposed of on arrival. I like to pack large wet bags, they fold up nice and are reusable. 
Another good piece of advice that I have used is to wear a couple of layers of t-shirts. If your little one spits up on you, either during breastfeeding or otherwise, all you have to do to clean yourself up is take off a layer. No crazy jigs in the aisle trying to clean up and no smelling like vomit for the rest of your trip.
While it this list might seem like you will need a U-Haul just to get to the airplane door, some solid packing skills will make it easier to bring what you need on board while still being well equipped for the hours ahead. Good luck and enjoy your flight!
Head to the travel section of The Bewitchin' Kitchen for more travel tips and Disney resources.
What are your tips for flying with a toddler?