My Focus T25 Results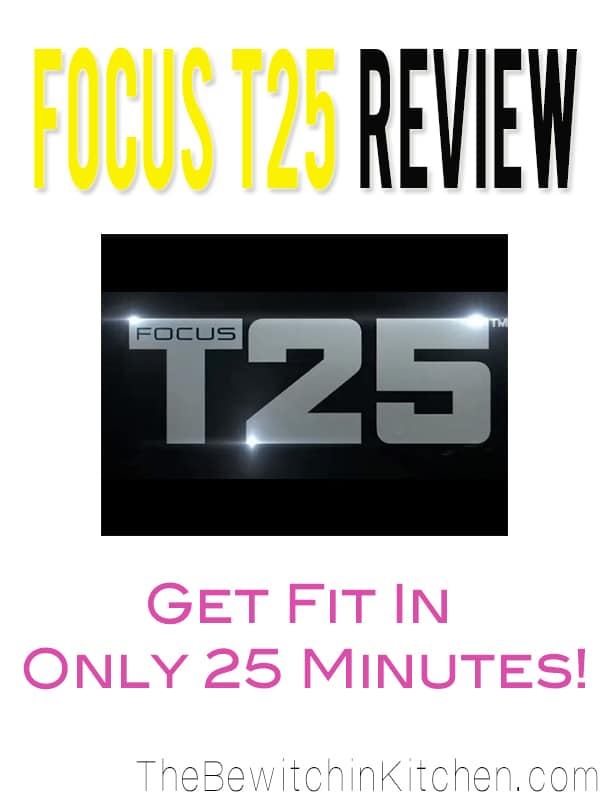 T25 Results. Wow, am I already here? It doesn't seem like long ago that I was looking for people to join my very first challenge group. I did my best to document my journey through Focus T25, but I did leave out a few weeks due to the crazy schedule towards the end. For more information on Focus T25 you can read
Get Fit With Focus T25
.
My Focus T25 Results
Let's start with some STATS:
Before                                 After
Weight: 135.4                        Weight: 135.6
Body Fat: 26%                        Body Fat: 25%
Chest: 34″                        Chest: 33″
Waist: 27 1/2 "                        Waist: 26 3/4″
Hips: 38″                              Hips 37 1/2″
Left Arm: 11 3/4″                        Left Arm: 11 1/2″
Right Arm: 11 3/4″                       Right Arm: 11 1/2″
Left Thigh: 20″                             Left Thigh: 19 1/2″
Right Thigh: 20″                       Right Thigh: 19″
Left Calf: 14″                               Left Calf: 13 1/4″
Right Calf: 14″                             Right Calf 13 1/2″
In total I gained .2 pounds and I lost 4 1/2 inches. Not bad considering I don't have much to lose. Notice that  I gained weight but lost size (and you'll see the difference in my before/after photos below)? It just goes to show that the scale is not the be all end all in weight loss. It's not always the best way to track your progress. The scale fluctuated from 137 to 133 on a weekly basis. It can get a person down, and it was getting me down until I saw progress in my muscles and then the end photo. Even though the inches didn't even go down much, I'm a lot firmer. I would much rather weigh more and have my size stay almost the same if that means that I'm getting more toned and have less jiggle.
I didn't miss a single workout. I followed the schedule and did two bonus workouts (Core Speed and Stretch) throughout the process. My downfall was the diet. I had a lot of cheat meals, cheat wine and a few cheat days. I'm pretty disappointed in myself when it comes to my will power, but I also did have a lot of good days nutrition wise as well. I'm positive that if I would have followed a spot on nutrition plan that my results would have been a lot better. I also noticed that the days where I had my Shakeology, were the days that I had success in my eating. It really curbs my cravings.
Now onto the photos….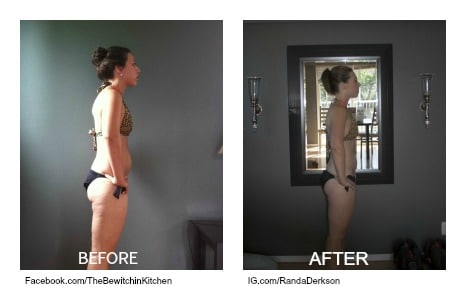 It's a little tough to take these photos on my own, I propped my camera onto a stack of books, boxes on top of my son's highchair. In this photo I can see my arms are a little slimmer, my stomach has gone down A LOT (I never thought to measure around my belly button, I wish I did), my legs are slimmer and my booty is a little rounder (and perkier). I even see a little difference in my chin. Woo hoo. That's not bad for 60 days and a wishy washy diet.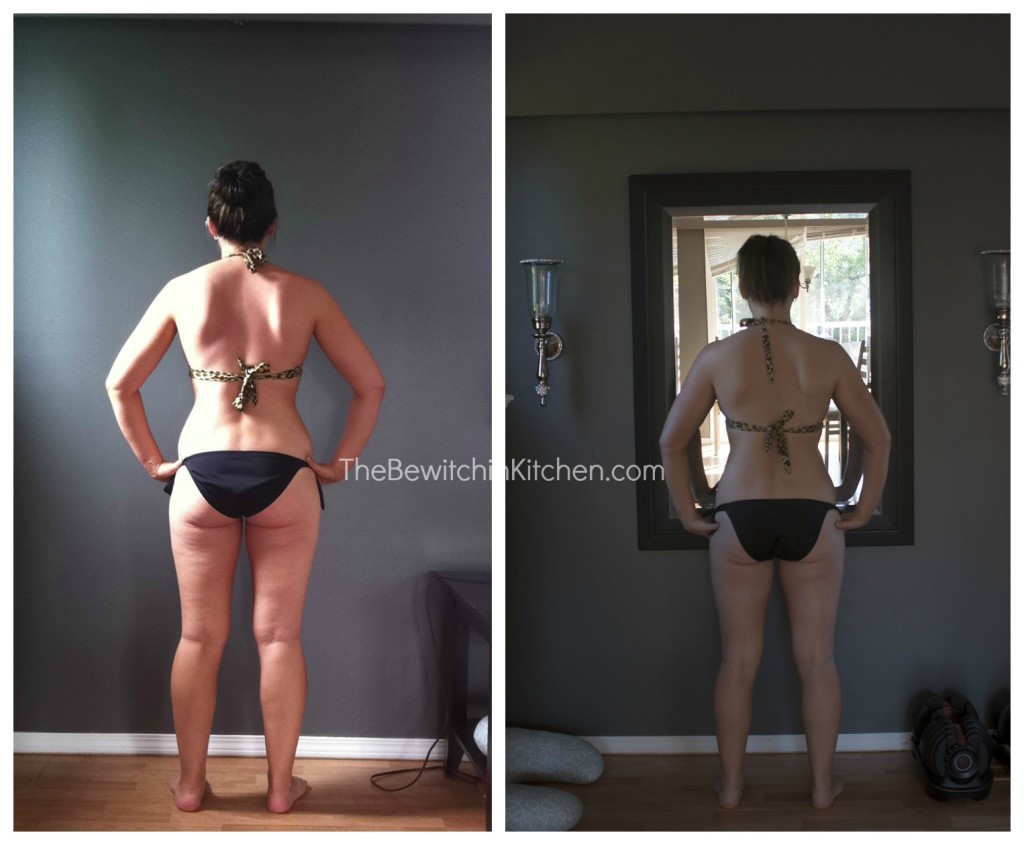 With my back before and afters you can see that my waist and hips are smaller. You can't really tell too much for this photo. I notice a lot of improvements in my back when I flex, I'm pretty excited about that. I wish I took before and after photos while flexing, that is where I see a big difference everywhere in my body. I still have a layer of fat I need to shed to see these improvements without flexing. That being said, I'm starting to notice my shoulders a little more even when I'm not flexing – yay!
Some of the most important improvements are the ones you don't see or pay much attention to. My cardiovascular endurance has improved a lot more, I can do more push ups on my toes then before, my posture has significantly improved. My biggest improvement is my core strength. Every workout in T25 works your core, and now I can successfully do V Ups (I didn't nail them each time until my last week) and I feel so much stronger.
My Final Thoughts On Focus T25
I think this a fantastic program for everyone, regardless of what level of fitness you're at. What you put into it is what you put out and Shaun T is a great motivator. If you're not able to jump or move as fast, that's okay! There is a modifier that really helps, even in the beginning I had to modify the modifier or do my own moves. It's your workout, do what you can. Completing Alpha and Beta Phase (month one and two) has really upped my confidence and I'm looking at purchasing Gamma Phase around Christmas so I can restart the program.
Where I think Focus T25 could be improved on is the nutrition guide provided. I was really disappointed with the lack or variety. Usually Team Beachbody programs have a massive amount of meals to choose from in the nutrition guide. I found the options provided by Focus T25 really lacking, but the recipes I did try were delicious.
Jennifer from 1 Heart, 1 Family was one of my challenge members and had some great results as well. Here is what Jennifer has to say about Focus T25.
Order T25
You can Purchase Focus T25 from my Team Beachbody store. I'm a Team Beachbody Coach, which means I'm here to support you on your journey to reach your goals when you order from me. When you order through me you also get a bonus workout (Core Speed).
Want to save 25% off your order, email me for details. Don't forget to ask how you can save money with a challenge pack!
Looking for more great ideas? Click here to follow me on Pinterest!
Visit Randa | The Bewitchin' Kitchen's profile on Pinterest.