Get Fit With The You Pick Challenge Group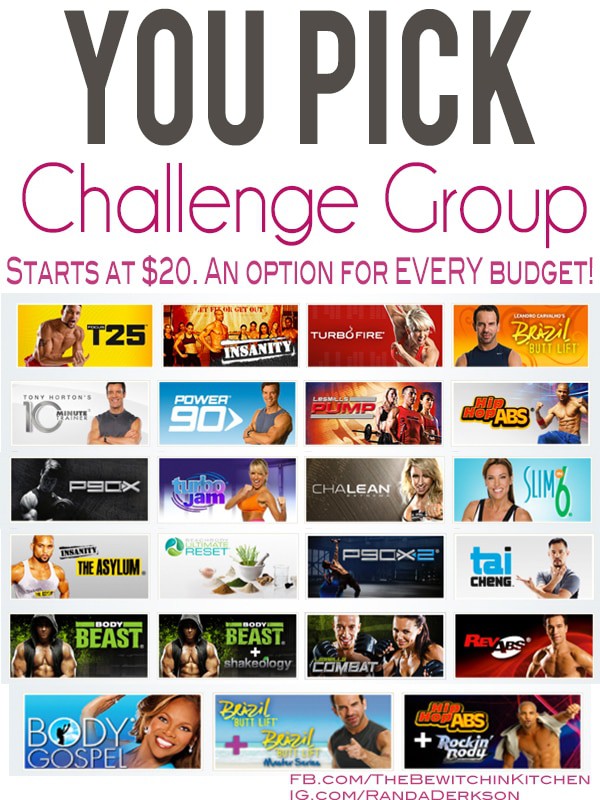 When I first announced my Focus T25 Challenge group, my inbox was flooded with messages with people who wanted to get fit (both email and my Facebook page). I had a lot of interest, it was incredibly exciting and motivational. Although I was able to fill my challenge group I heard time and time again how T25 was just out of reach of a few people's budget. Although I do believe whole heartedly that fitness is a worthy investment (regardless of what you do) I completely understand the situation all too well. So I came up with the You Pick Challenge Group, where it's exactly that – YOU pick what you want to do and what you can fit in your budget.
Everyone deserves a chance at these challenge groups that I'm running. They're fantastic and very motivational. I'm currently hosting and participating the the T25 Challenge Group that I organized last month and wow – the support and accountability is awesome. Best of all,
it's a FREE
service that I provide to you as your complimentary coach.
Programs start at $20, there is really something for everyone at every fitness level. All Team Beachbody fitness programs/DVDs apply to this offer. I'm also including Shakeology and The Ultimate Reset because I want EVERYONE to be able to experience the Beachbody difference, regardless of the product. If you're thinking about a program AND Shakeology, I recommend a Challenge Pack – you can save up to $90. Message me for details.
How My Challenge Groups Work
My challenge groups are open to all new customers and individuals who are currently seeking a Beachbody Coach (meaning they do not have a relationship with their current one or don't have a free Team Beachbody Account).
It's simple:
Purchase the program or Shakeology or Challenge Pack that you wish to change your lifestyle with.
Email me or send me a message on Facebook letting me know that you did. I will then add you to the challenge group (which is ran on Facebook).
During the duration of the group (30 day challenge) you will report in each day with what workout you did, any challenges you faced (and how you over came them), and a positive of the day.
Once a week weigh in/measurements (optional, but recommended)
It's YOUR group! Feel free to post any questions, motivational photos, and it's always great to provide general support and establish relationships with your challenge mates.
After purchasing your program from my Team Beachbody Store (hit shop) I will become your coach. Please feel free to contact me at anytime if you have any questions, need advice or just want to chat about your new lifestyle. I'm here to help you succeed! Have a Team Beachbody account already, but don't have a coach or a relationship with one? Here's how I can be your coach.
I will only be accepting 5-8 people for this group so secure your spot now.