Gift Ideas For Foodies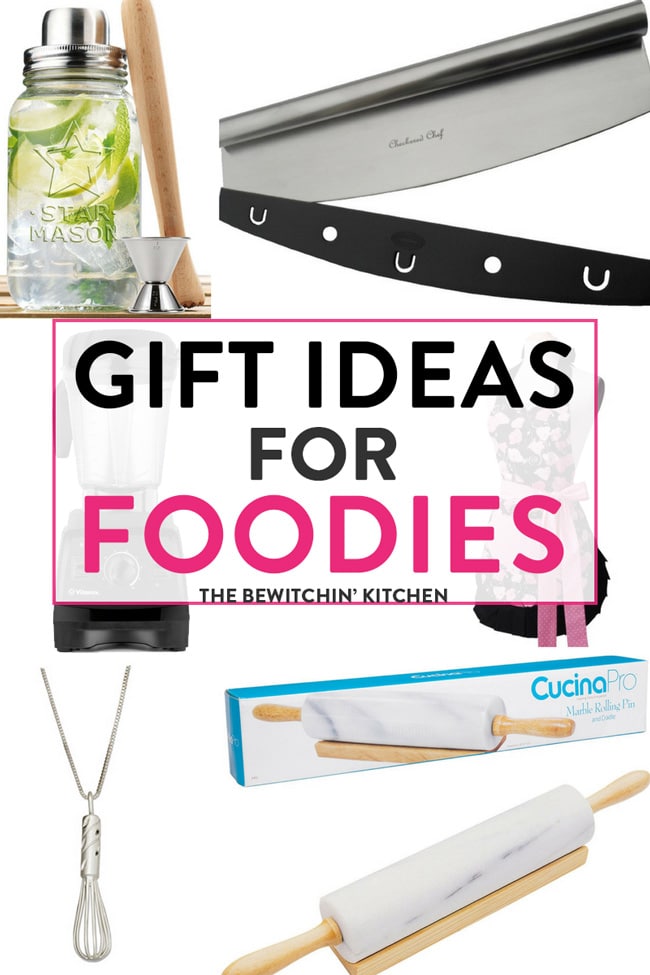 As much as many people think, I'm don't consider myself a "foodie". I love food, but I'm crazy picky. That being said, I wanted to put together with gift ideas for foodies, using products that I love (or wish I had).
This list of gift ideas for foodies has both big ticket items (like my favorite – the Vitamix) to small gift ideas like a kale and herb stripper. True story: when I first saw the kale and herb stripper, I thought it was a huge waste of money. Last night I was preparing kale for the Zuppa Toscana soup and realized how handy it would have been – so onto the gift guide it goes.
Gift Ideas For Foodies
Don't forget to check out the
recipes
that I have to offer here on The Bewitchin' Kitchen to test your new foodie gadgets on.
What was the best foodie gift you received?
Every year I wait for one of those big pasta gift baskets from Costco, maybe one day I'll get one.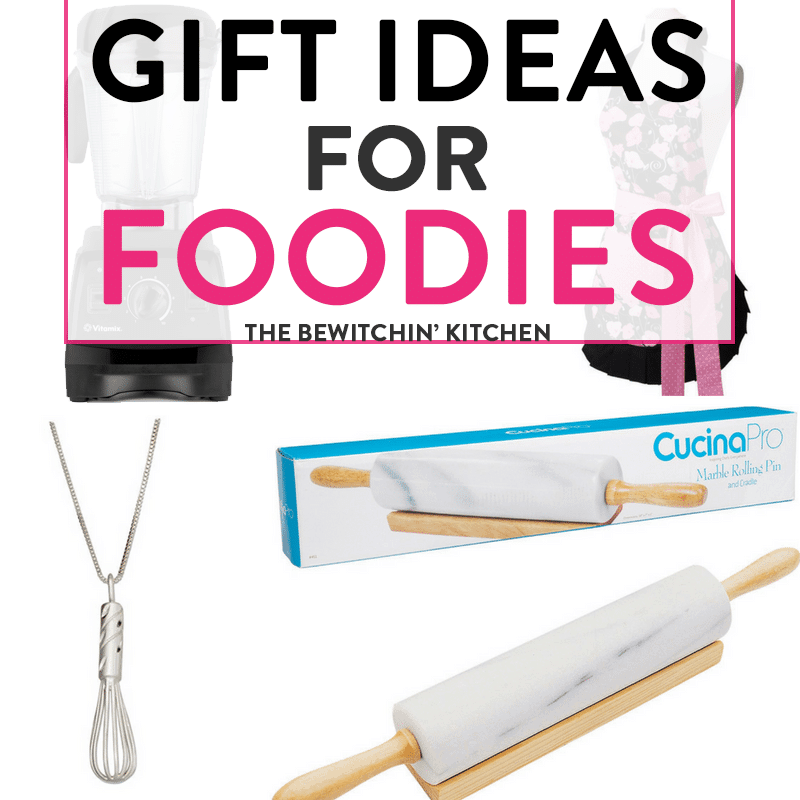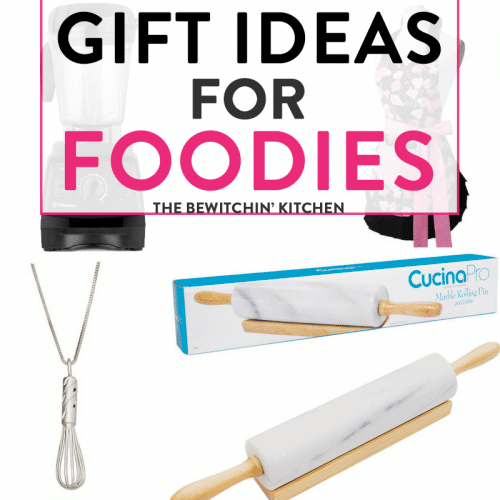 Disclosure: This post contains affiliate links for your convenience. As an Amazon Associate, I earn from qualifying purchases.