The Healthy Shopper Picks Fall 2014 & #giveaway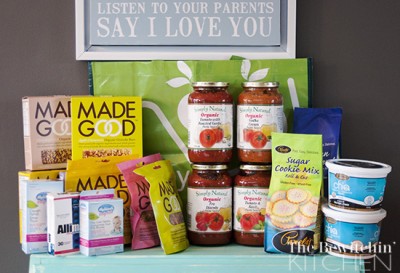 I have said this many times before in the past, but I love The Healthy Shopper. They've come out with their picks to make your grocery shops healthy for the fall season of 2014.
I have worked with The Healthy Shopper quite a few times before on The Bewitchin' Kitchen. It seems like each time I work with them they're turning me onto a new brand (like Simply Natural – my new preferred ketchup and marinara sauce) and finding me a new favorite comfort food (like Coconut Peanut butter read about it from my last Healthy Shopper post).
To get your free coupon book and receive deals on organic, GMO free products visit The Healthy Shopper.
To learn more about The Healthy Shopper, you can visit my Healthy Shopper Archives.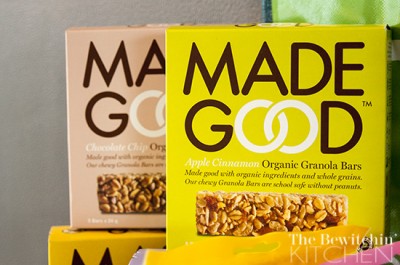 The Healthy Shopper has introduced me to Made Good. This company is certified Canadian Organic, no GMO, rich in whole grains and tastes great. After further inspection on the nutrition label, there are a bunch of hidden veggies in their products including tomatoes and mushrooms. In fact, there is 1 serving from 6 different veggies in their products, and you wouldn't know any of the wiser. I was easting the Apple Cinnamon Organic Granola Minis (which are amazing) when I saw the vegetables listed, I was shocked because it tasted purely like dessert. My son loves Made Good products and I love feeding them to him.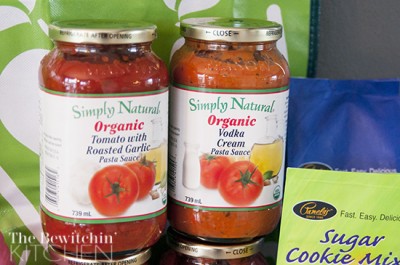 I'm already a huge fan of Simply Natural products (thanks to The Healthy Shopper for introducing me). In fact, I just came back from a massive Costco haul with a the Organic Tomato with Roasted Garlic in bulk. What's comforting to me is that I know what all the ingredients are, and that you can't tell it's "store bought". It tastes very similar to some of my favorite homemade sauce recipes.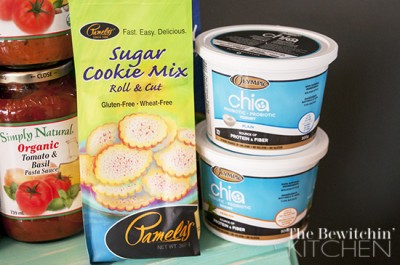 Pamela's Products are the best. If I need to buy a "boxed pancake mix" I buy Pamela's because it produces the best pancakes I have ever had. I'm sure their Sugar Cookie Mix and Artisan Bread are no different. I can't wait to whip up some of these cookies for the Christmas baking season.
Olympic has come out with a new chia balkan style yogurt. It's a source of protein, source of calcium, source of fiber, lactose free, gluten free and gelatin free. There are four varieties to choose from: plain, vanilla, strawberry and pandan. This yogurt would be a great way to start your day!