Hidden Ridge Resort Banff, AB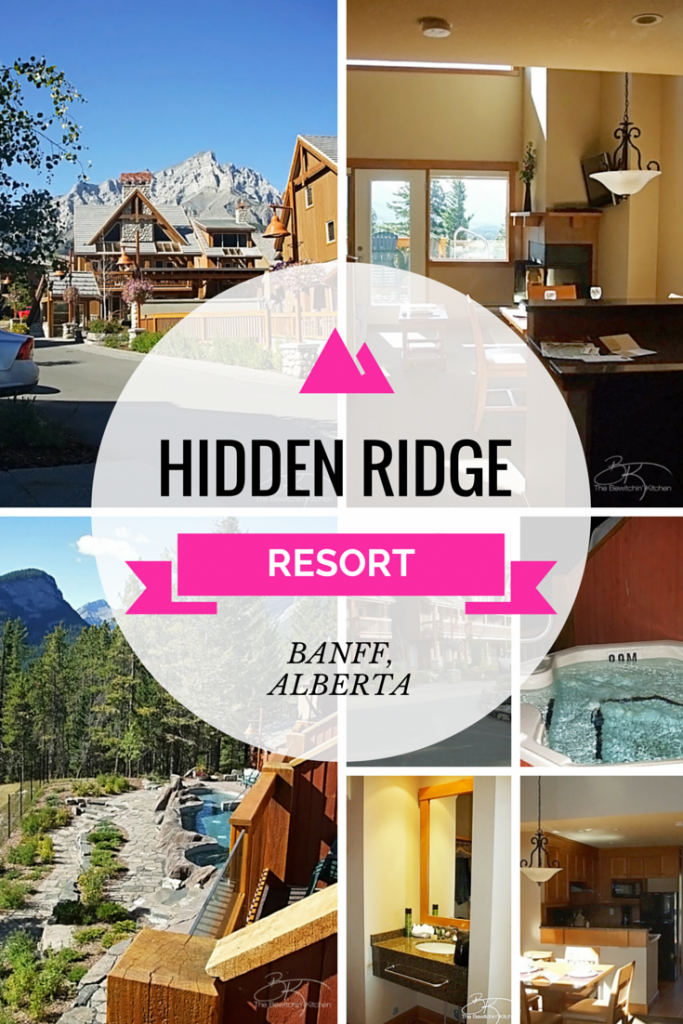 This Friday will celebrate my husband and I's 5th wedding anniversary. That means that almost 5 years ago we headed to Banff and stayed at the Hidden Ridge Resort. This post has been 5 years in the making.
I have been meaning to blog about my experience at Hidden Ridge Resort, as it was a positive one but it kept getting pushed back as I got busier with my life (and my blog, let's be honest here: the paid stuff comes first). I may be 5 years late, but you know what they say…better late than never!
I apologize for some of these photos. I couldn't find the originals and had to download it from Facebook, and they were taken with an old camera.
Hidden Ridge Resort: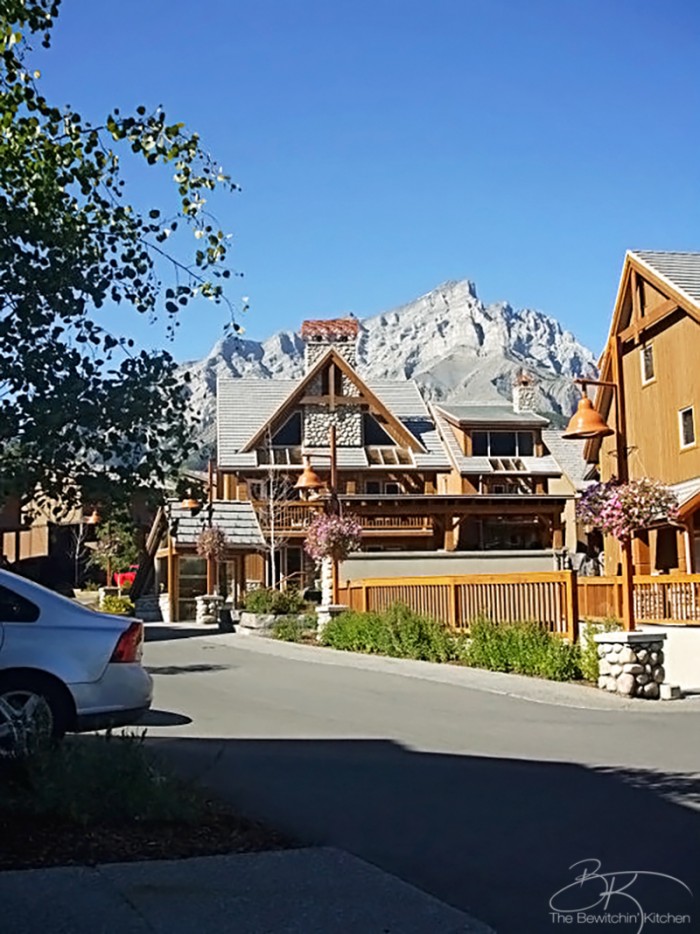 Hidden Ridge Resort is located on Tunnel Mountain, but it's not too far up the road from the town of Banff. They do offer a shuttle service to town and back, but it's really not that long of a walk. Being that it's on Tunnel Mountain you are in the middle of hiking trails and beautiful scenery.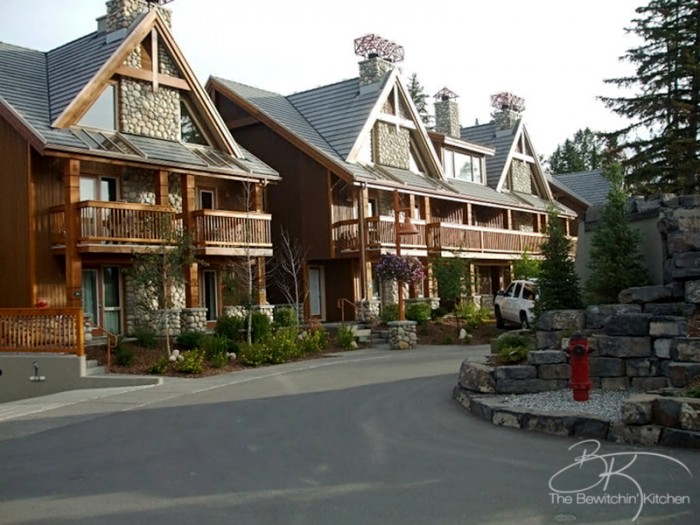 I loved the timber home chalets at Hidden Ridge. The natural wood and river rock on the property is beautiful, and the whole resort is very clean.
Premier King Jacuzzi Suite: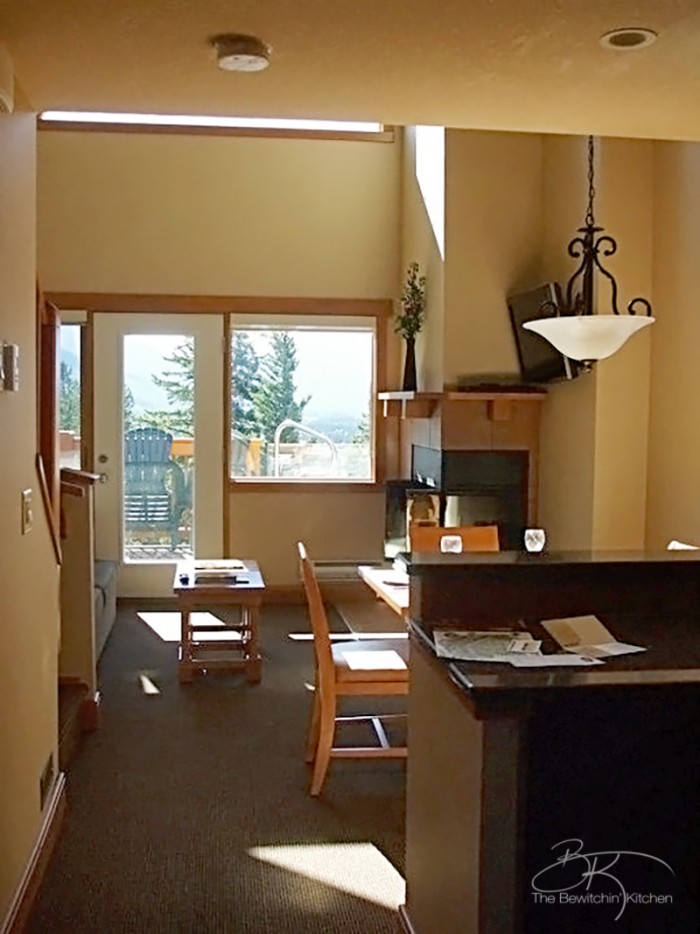 We opted to choose two nights at the Hidden Ridge Resort Premier King Jacuzzi Suite. The suite includes a king size bed, 1 1/2 baths, a kitchen and a private hot tub on your balcony. In your living room you will find a wood burning fireplace and the door to you own private patio with a hot tub.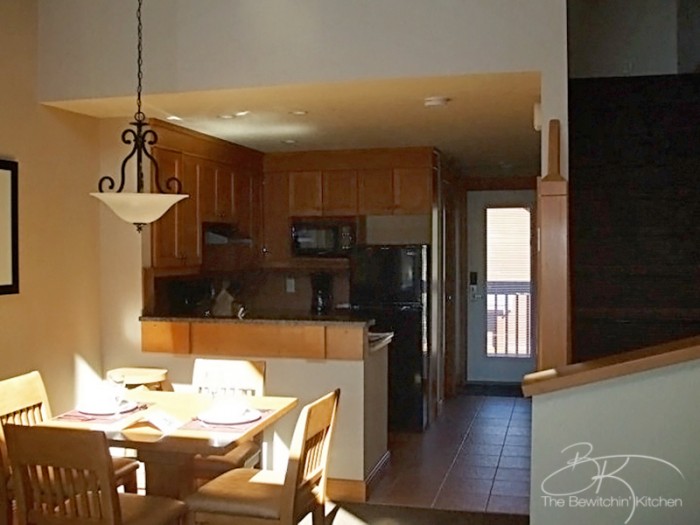 Our room was very clean, and offered everything we could want. I was really impressed with our kitchen. Not only did it offer full sized appliances but it also came fully stocked. For storage, there was a lot of closet space to store away your ski rentals, luggage, etc.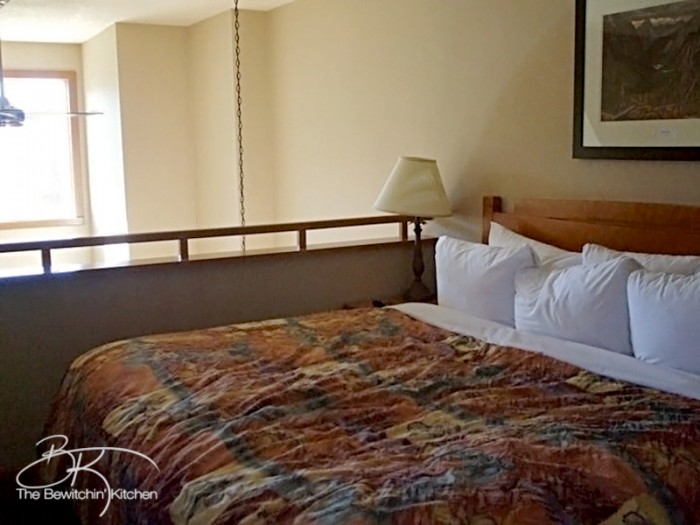 In the upstairs loft you will find a king size bed, along with a vanity, more closet space and a bathroom.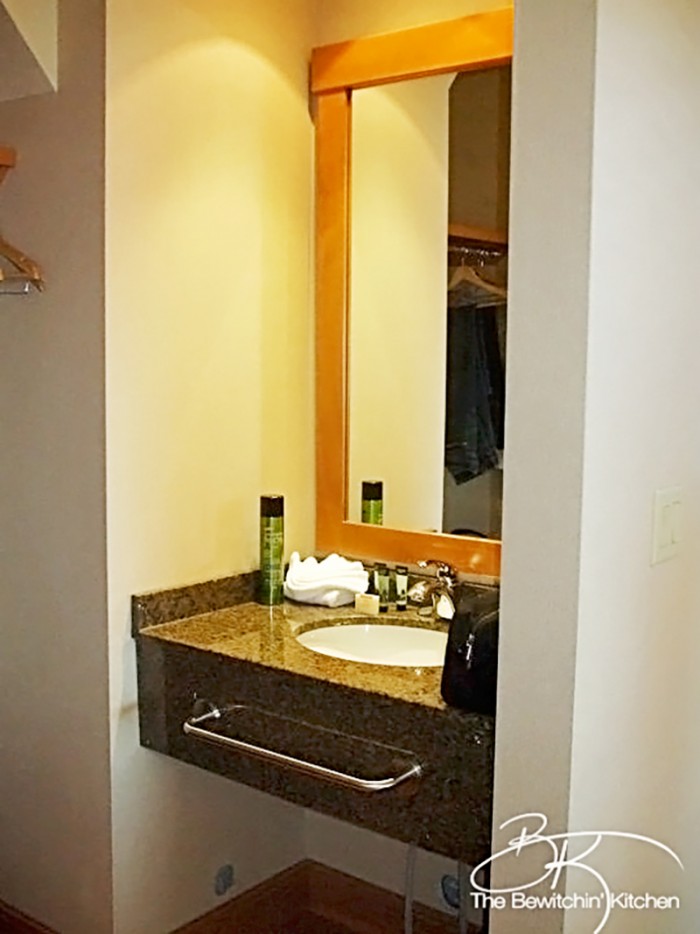 I like how the vanity is outside the bathroom, so if my husband was showering I could still get ready.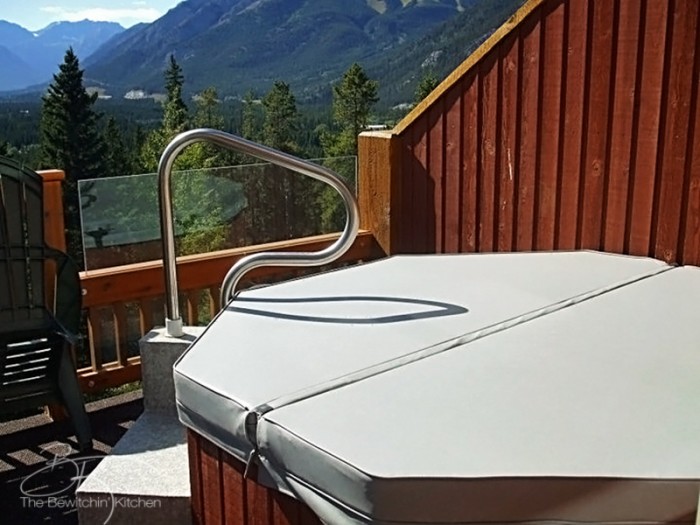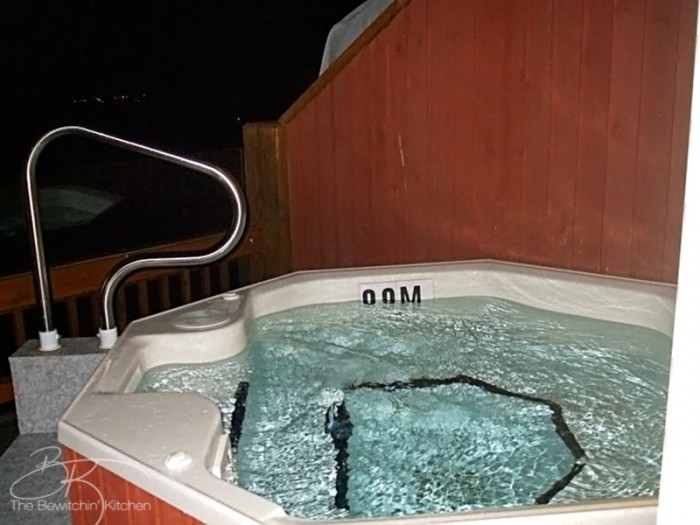 The patio offers a full-sized hot tub and breath taking views. Here is a link to the Premier King Jacuzzi Suite floorplan.
The View: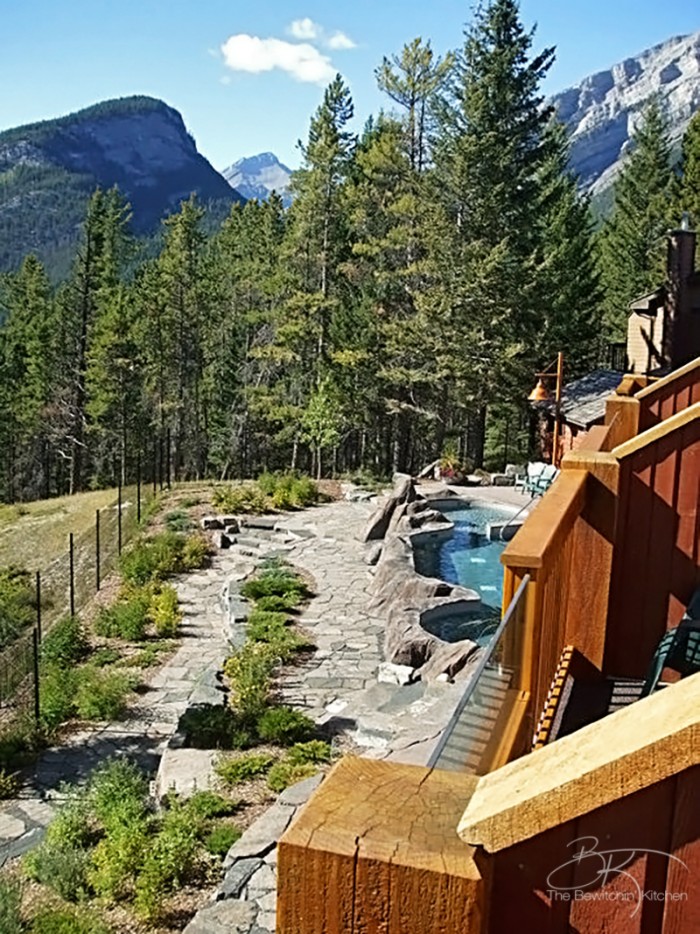 The views off the Premier King Suite at Hidden Ridge Resort are amazing. To my right I was able to see the Hot Pools, which was handy to see if anyone was in them. Not only are the grounds beautiful, but the the actual scenery is once in a lifetime.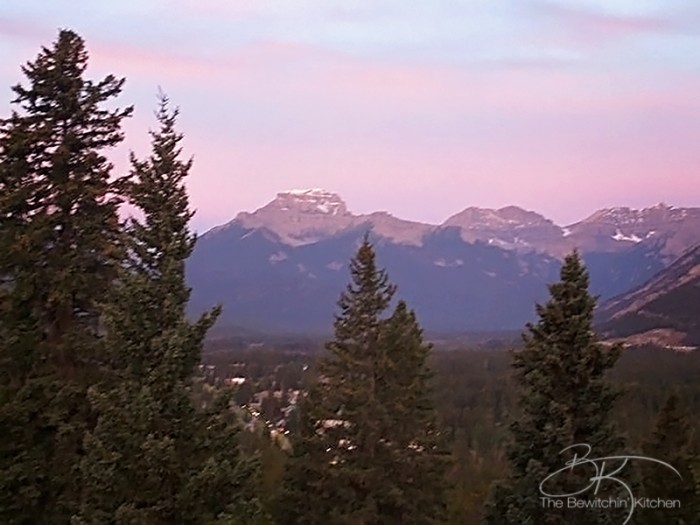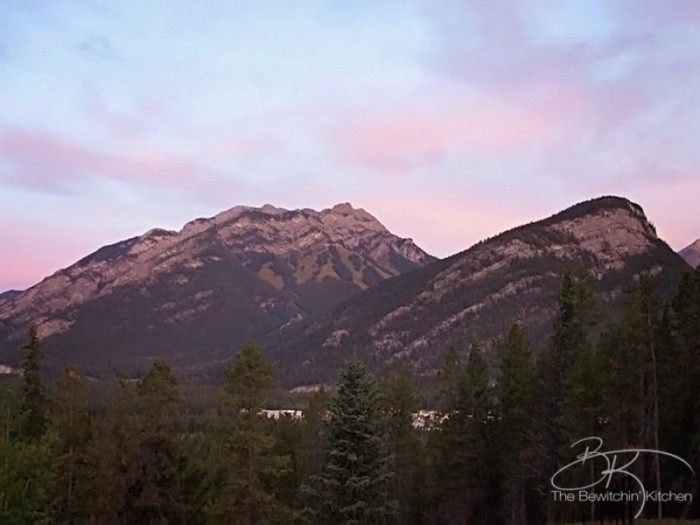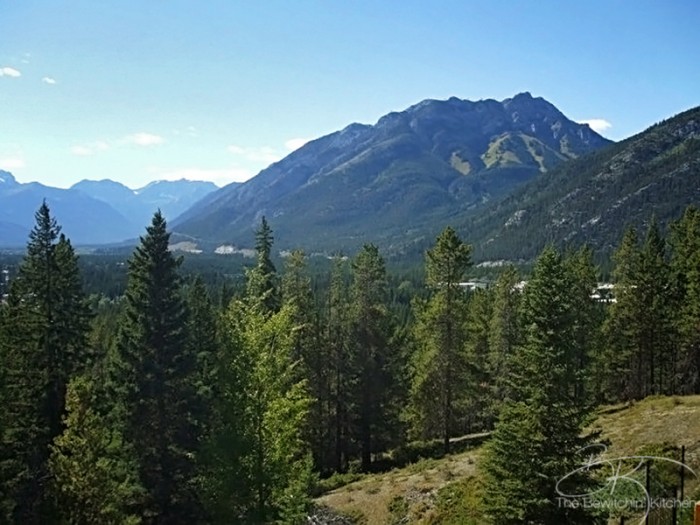 I had a wonderful experience at Hidden Ridge Resort and have recommended it to my friends over the years.
For more information head to BanffHiddenRidge.com.