Insanity Max 30: Week 2 and 3 #Imaxedout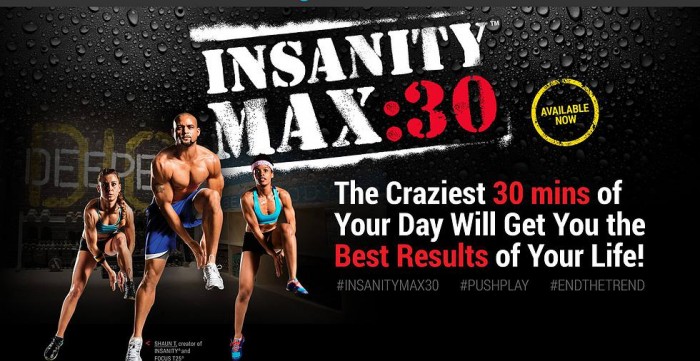 If I could summarize the past two weeks of Insanity Max 30 in just one word it would be: progress.
Insanity Max 30: Week 1, Week 2 & 3, Week 4 (next week).
This is going to be brief (I'm pushed for time today), if you're looking for calorie burns check out week 1.
Insanity Max 30: Week 2
Week 2 was tough and I missed two workouts. My son had a 7 day fever (we're talking 105 temps) so that meant no sleep for me. You know how they say that sleep is important and if you don't get enough you gain weight? It's true. I had very little sleep, which lead me zapped for energy. Like I said, I missed two workouts but not just that I was too tired to cook which lead me to make poor choices when it came to food. In the end I gained back what I lost and then a bit.
Most of that was carb weight, because it only took me 2-3 days to lose it again.
Insanity Max 30: Week 3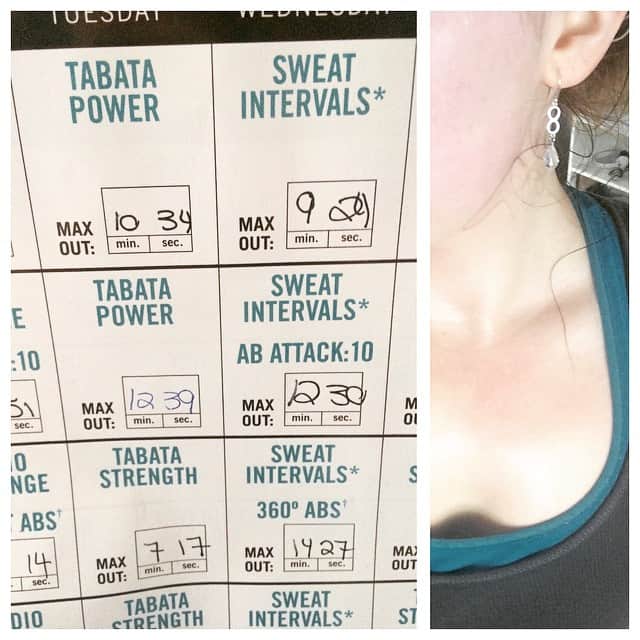 I love the progress I am making. As you can see with Sweat Intervals in three week's time I improved my "max out time" by 5 whole minutes. Max out is when you can't go for another second without resting, when your muscles fail and you're winded.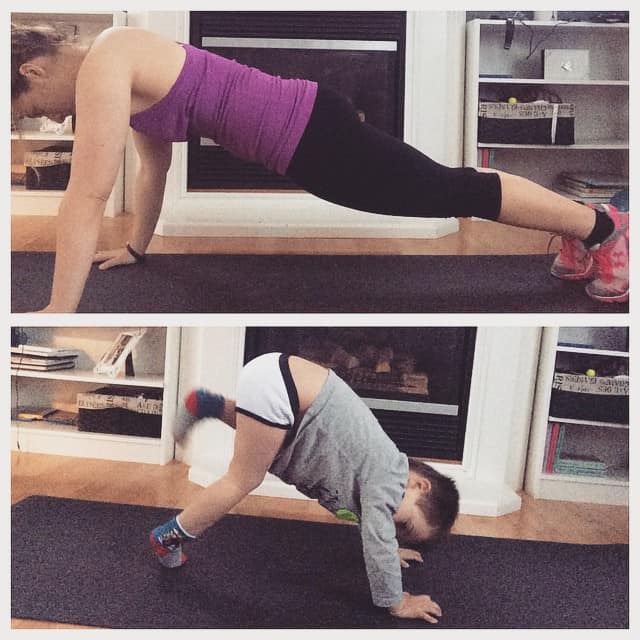 It does feel amazing when the little one is my shadow.
Insanity Max 30 Week 3 Stat Totals:
Weight: -3.6 pounds

Overall inches: -3.75.

Not too shabby! I think my weight loss has been healthy, am I'm happy to see the inches go down. What I'm losing in fat, I'm gaining in confidence. Slowly, but surely, I'm almost feeling like my old self (and fitting back in my clothes – which I'm very excited about).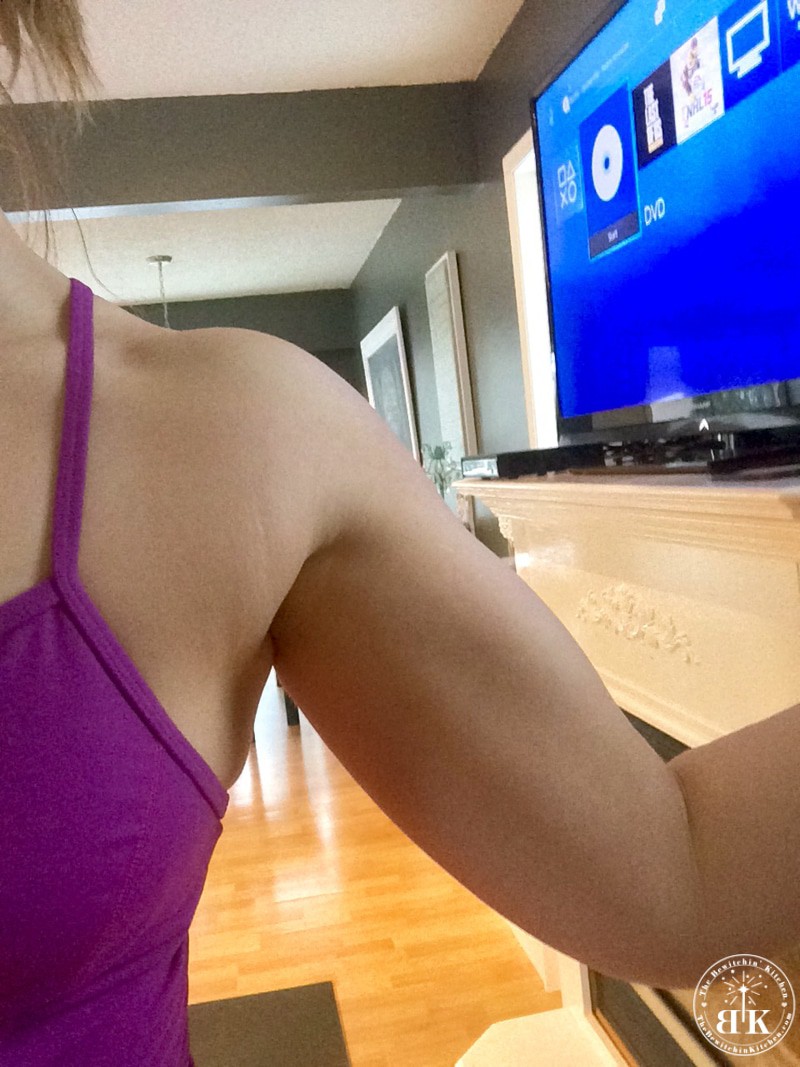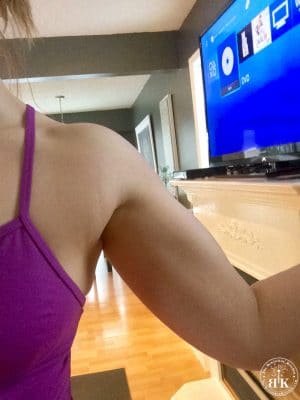 I'll check in again when I wrap up month 1.
Order Insanity Max 30:
Order the Base Kit (what I ordered as I already have the food containers).
Order the Deluxe Kit (Base Kit + Ab Maximizer Package).
Ab Maximizer DVDs only (does not include Base Kit – this is for if you want the additional workouts).
Sweat Fest (this comes free with all orders if ordered through me).
Disclosure: I am in Independent Beachbody Coach and I do make a commission. All opinions are my own.
FREE Recipe Binder
Are you constantly wondering what's for dinner?
When I don't meal plan I feel behind, and we usually end up ordering take out. This recipe binder will keep you organized and make life a little bit easier.