Lovely Pocket Diapers | Baby Gift Guide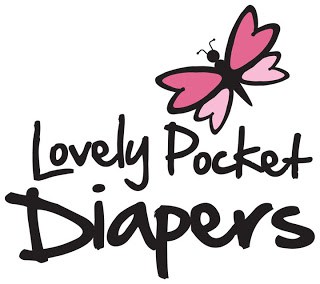 Lovely Pocket Diapers
is all about supplying quality diapers for affordability. Cloth diapers can be expensive, and now you don't have to sacrifice quality for an affordable cost.
Melissa, the founder of Lovely Pocket Diapers, is a naturally frugal individual and when she gave birth in 2010 she discovered cloth diapering. She started out with pre folds and then discovered the one size pocket. She was stunned with how much just one diaper cost and couldn't justify paying the range of $15-$30 for one diaper. She was inspired and after some hard work, Lovely Pocket Diapers was born.
I chose the cow rave diaper to review. The Rave line of diapers consist of double row snaps, including four rise snaps. The double gussets that surround the legs make this diaper a fighter against leaks. The rave, like all of the diapers, is lined with micro suede that never pills (makes washing so much less stressful). The inserts are three layer protection, absorbing a lot so you don't leak and with the micro suede and inserts combined, it keeps your baby's bum dry – preventing diaper rash.
The outer diaper of the Cow Rave is made out of the super soft (and ultra lovable) minky material and waterproof PUL. So not only did I receive a fun print, but a soft diaper as well (love it). Each diaper from Lovely Pocket comes with a microfiber insert. These fun and practical diapers come in at the cost of only $12/diaper or $12.50/print diaper. I recommend these diapers because I love how secure the double snap rows are, but if you're new to cloth diapering I recommend trying both the rave and the classic line.
The classic line is incredibly affordable. Regular prints are $7/diaper and the fun prints (they have leopard!) are $7.50/diaper. Wow, those prices are unheard of when it comes to cloth diapers. The only difference is instead of double row snaps, it's single. (If you need a visual check out the photo above.)
Last I want to talk about the Bumfetti line. It's an upgrade of the Rave line with a double pocket opening. What that means is that the insert will come out in the wash, you don't have to get your hands messy. Very daddy friendly.
All of Lovely Pocket Diapers products will fit babies from the size range of 8-35 pounds (I love one size, they're so economical) and at $7-12.50/diaper you could pay as little as $182 for your whole stash! That's two-three months of disposables. Lovely Pocket Diapers is such a money saver.
For more information visit lovelypocketdiapers.com.
FREE Recipe Binder
Are you constantly wondering what's for dinner?
When I don't meal plan I feel behind, and we usually end up ordering take out. This recipe binder will keep you organized and make life a little bit easier.