3 Steps to Make Blog Photos Pop
I wanted to share how to make blog photos pop, this works for food, DIY, and travel!
3 Steps to Make Blog Photos Pop
1. Use colorful ingredients/secondary subjects.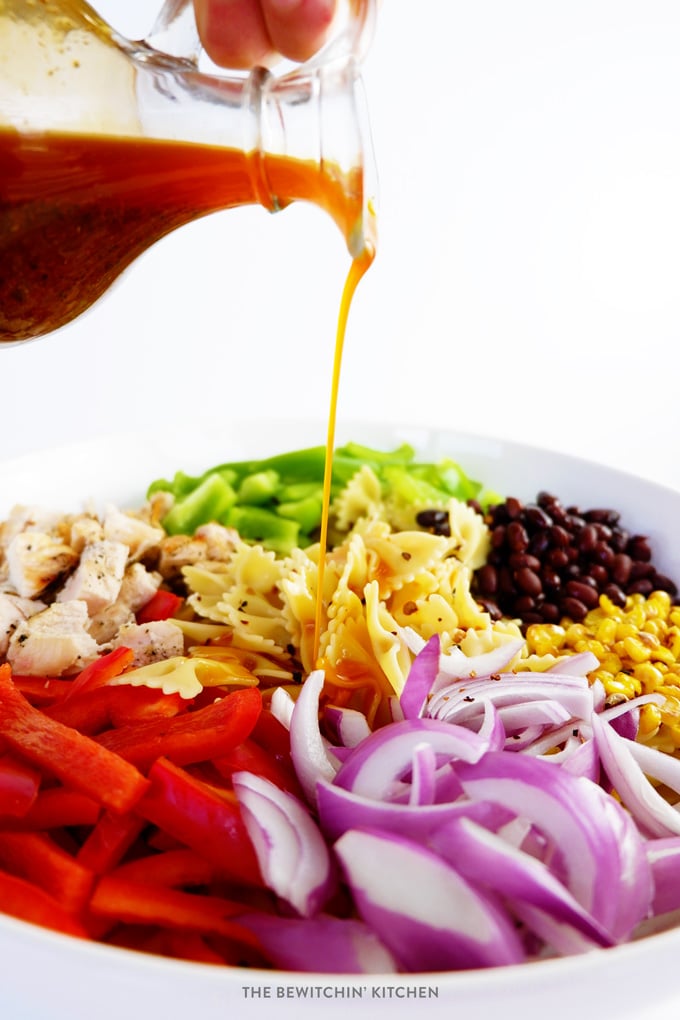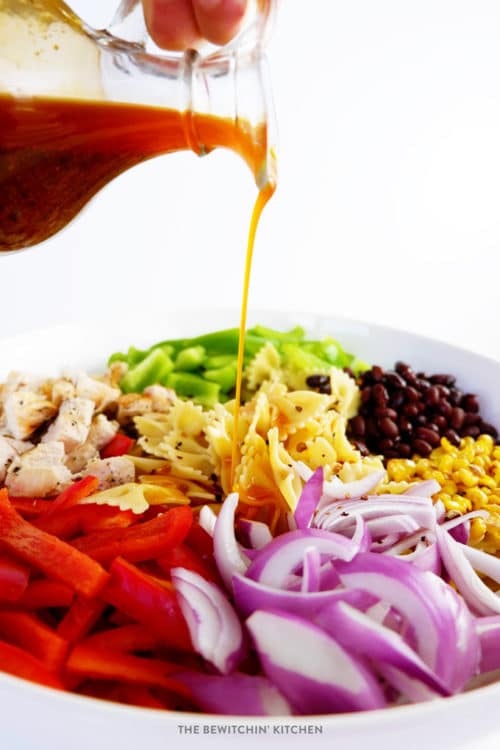 Shoot plain ol' pasta can be boring but when you add in red, greens, and other colors it comes together and is really eye catching.

See the above image? The chicken isn't always easy to shoot, it can look really blah. The jalapeno honey glaze gave it some life, but by simply adding some jalapenos took the photo to a whole new level.
2. Improve your photography.
Always be learning.
That's a phrase I live by. There is always room for improvement. So my question is, what are you doing to improve your photography? Are you reading eBooks? Taking lessons on YouTube?
Stacie and I over at Click Start Club have a free 10 day e-course on Photography. Feel free to sign up, it's a great course (if I do say so myself).
3. Editing using Creative Cloud.
Edit your images and give them the bam and wapow (total professional terms) that you had envisioned in your mind when you planned your shoot. Up the vibrancy, fix the white balance, de haze the image in RAW, add meta data, resize, and a few other tweaks.
Not sure how to do that? No sweat.
Both Stacie and I are often asked about our photography and how we edit our photos for our blog, so we teamed up to bring you guys Click Start Club. If you haven't checked it out already, Click Start Club is where we share blogging tips, photography tips, and we are now offering educational courses to improve your blog and social media.
Editing with Photoshop is part of the Editing Bundles that Click Start Club offers. We have been working on these courses for months to get it right and we're so excited to teach you our processes!
Over the past two months we sold both Editing with Photoshop and Editing with Lightroom to a small group of beta testers, we sold out immediately. These two courses were helpful for them but it's going to be extremely helpful for you, here's why:
We refined our content based on their suggestions
We added more lessons
We simplified our content even further
We have a secret Click Start Club Student Facebook group to answer your questions.
Here's what you'll be learning:
Module 1 – Setting Up Photoshop
In this module, you'll learn how to set up your Photoshop, how to create meta data, creating a watermark action, how to save time with actions and batch automation plus how to create a watermark!
Module 2 – The Before Process
You'll learn my before process from setting up the shot to the culling process.
Module 3 – Adobe Camera Raw
Here is where you'll learn why raw is so darn awesome! From clippings to a sample editing flow, you'll see how raw can save your photos!
Module 4 – Photoshop
Levels, white balance, curves, vibrancy, color balance. Everything you need to turn your photos into quality images in this module!
Module 5 – Workflow
In this module I show how quick you can editing once you get the hang of it. I have a real time workflow with a light background and I show you how can change the mood of your photos with a dark flow.
Module 6 – Exporting
How to properly save for your blog and for web.
Module 7 – Creating Pinterest Images with Photoshop
Pinterest is a huge traffic driver for our blogs and I show you how we optimize our images for Pinterest traffic. This includes both title images, long pins, and how to create a Pinterest template that saves you time!
Bonuses + Extra Lessons
If that's not enough, we have some awesome bonuses that include
Photoshop shortcuts cheat sheet
How to expand your background
How to create a swatch panel in Photoshop
PLUS we have a deals section to SAVE YOU MONEY on our favorite tools for blogging/video/photography. We are working with some amazing partners to bring you savings on tools like Tailwind, WPEngine, Overhead Pro, and more.
products I used to make this happen Shop This Post
(may include affiliate links)