Making Summer Memories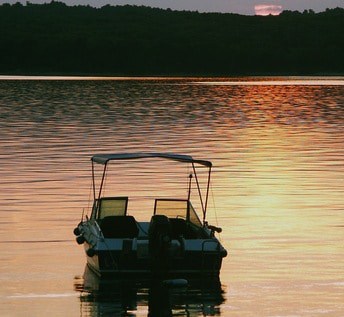 Back in Alberta, we never had a reason to head to the lake. The "lake" wasn't much of one, or maybe I should say it wasn't what we were used to, from growing up British Columbia. It was always odd not spending our summer days out at the lake, considering that was how we both lived our childhoods: camping, boating and fishing.
We never thought about getting out boater's licenses in Alberta because of that reason. Don't get me wrong, we looked into it but since we knew we wouldn't be buying a boat anytime soon – there was no point.
Now that we moved back to British Columbia, we're surrounded by water. The Skeena River, world class lakes and the ocean. All of that is right out our back door (and maybe a little bit of a drive). My husband can barely contain himself, he's so excited to be near the water again. I hear about how he wants to buy a boat on a weekly basis and how he needs to take the BoaterExam. It's probably a good idea if I take it as well, as I am sure I will take the wheel a time or two.
Now that summer is upon us, I cannot wait to start making summer memories with our family. Carter is at the age where he is exploring and learning new things every day and I'm determined to make this a summer to remember. We will be spending a lot of time enjoying walks down by the river and days spent up at the lake. There will be fires on the beach and play dates at the park. The heat, the water and the BBQ. It's going to be a summer to remember.
What are your plans for the summer, will you be staying home or traveling?
FREE Recipe Binder
Are you constantly wondering what's for dinner?
When I don't meal plan I feel behind, and we usually end up ordering take out. This recipe binder will keep you organized and make life a little bit easier.