Moulinex Hand Blender + #Giveaway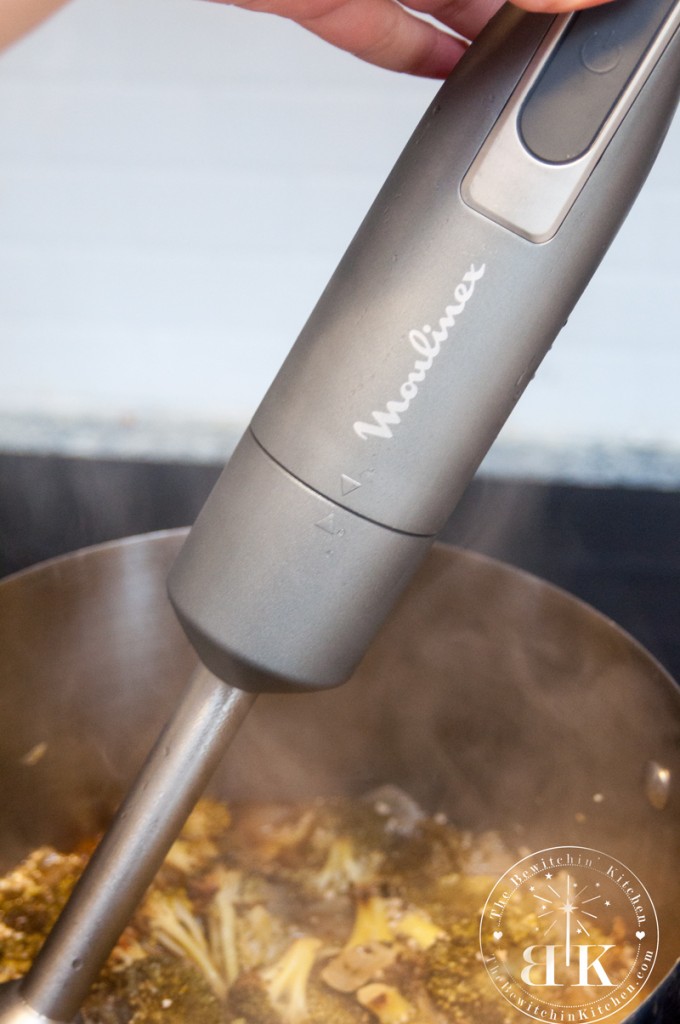 It seems like the hand blender has always been the forgotten small appliance. Personally, I never really think I need one until I'm making pureed soups or my yorkshire puddings.
The Moulinex Hand Blender makes pureeing foods so much quicker then my past routine.
When I would make Roasted Broccoli Soup, I would transfer the hot mixture to my blender and go blend. The problem with doing so was that pouring soup in a blender was impossible for me to do without spilling some. Every time I did this it made a mess, and let's not forget to remember that it's with hot soup. The splash-back was not pleasant.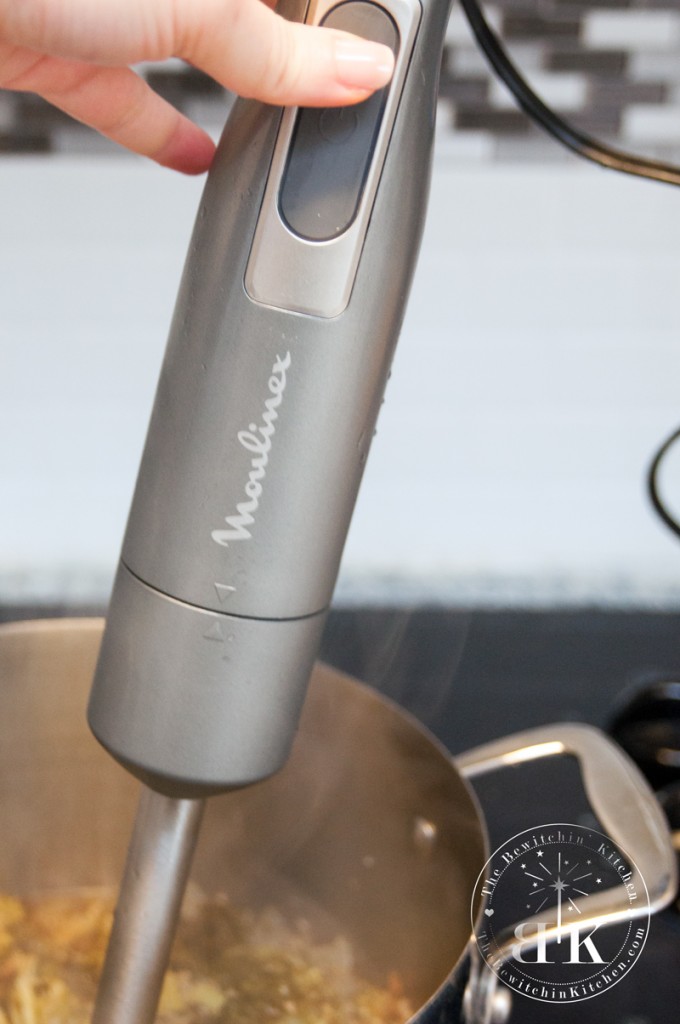 With the Moulinex Hand Blender, I just immerse the blender in whatever I am needing pureed and hold down the button. I had the soup pureed in the same amount of time as a regular blender would have it done – it was fast and saved me a huge mess.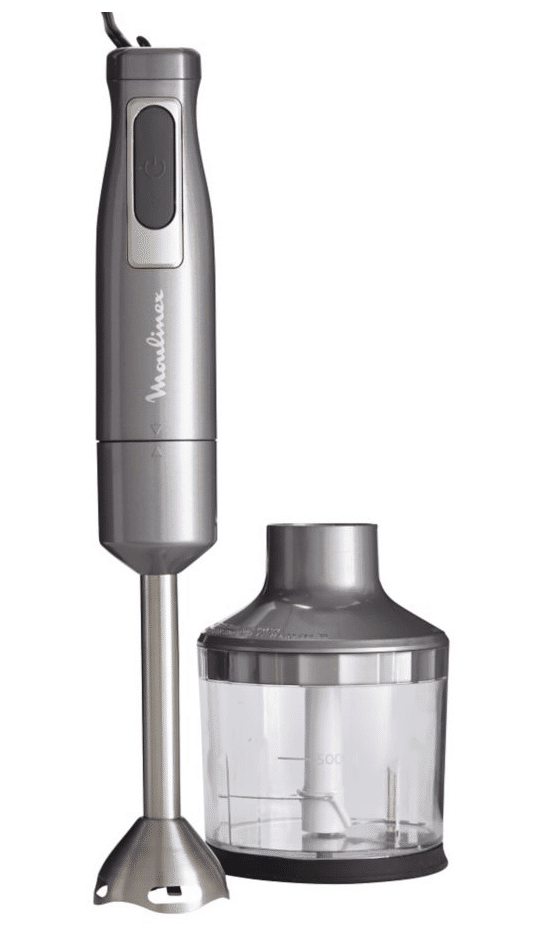 The Moulinex Hand Blender is very user friendly – it's just one button. It's simple, just hold it down to blend and puree or pulse it for chopping. The hand blender also comes with 500ml chopper attachment, which is perfect for dicing up a bunch of vegetables at once (saving you even more time with prep work). Another bonus? It comes apart easy and all the non-motorized parts are dishwasher safe for easy cleaning. I'm all for easy clean up, and this is as easy as it can get.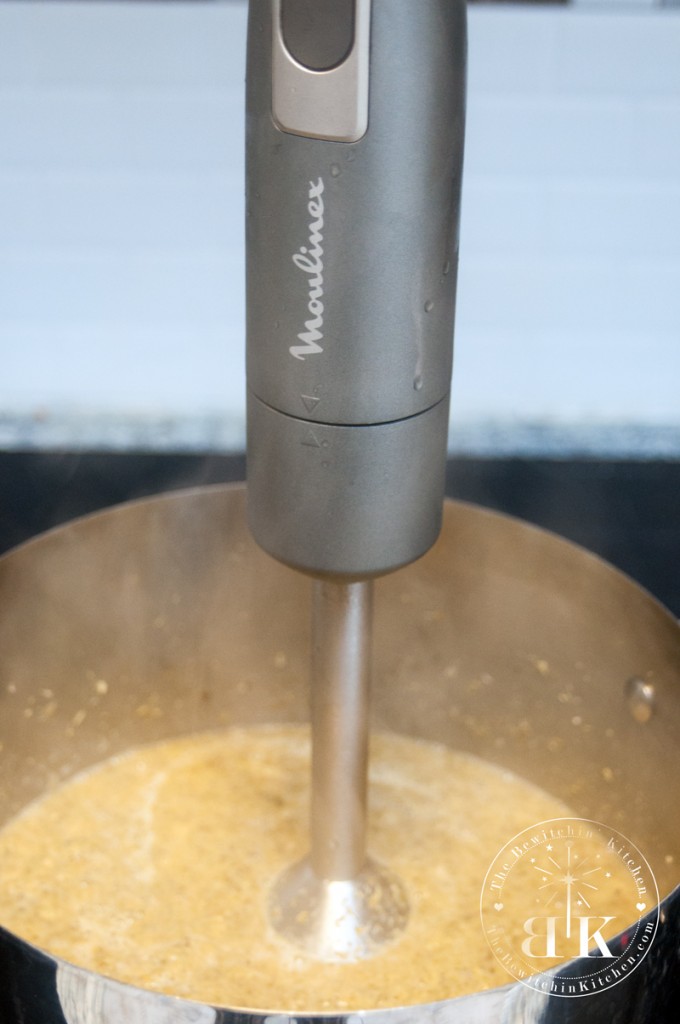 The Moulinex Hand Blender is sold exclusively at Canadian Tire, so be sure to swing by your local store to pick up one (psst… they're on sale for $29.99 right now).
What would you use the Moulinex Hand Blender for?