New Multi-Grain Cheerios + Ancient Grains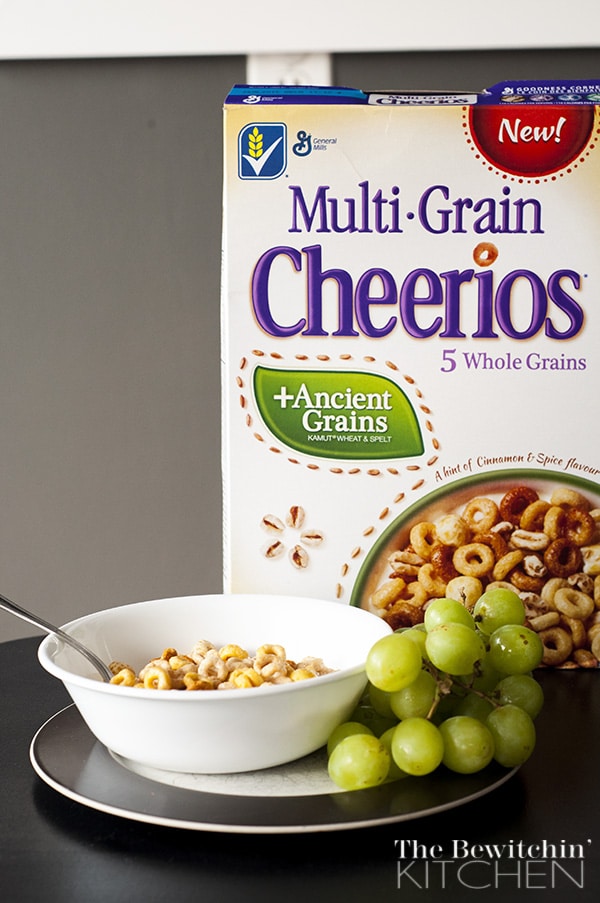 I consider myself to be fairly knowledgable when it comes to health and nutrition. I do a lot of reading for my own personal development and to help others with my "fit biz", and I'm also thinking about taking it a step forward and enrolling in school to become a nutritionist. I like to educate myself about nutrition as much as possible, and there is always something to learn about. I recently learned about ancient grains and the basic benefits they provide.
What are ancient grains?
Ancient grains (also known as heritage grains) are whole grains that are high in fibre, minerals, iron and vitamin B. It's said they're better for you then the typical grains in our diets (wheat, rice, etc) and they're increasing in popularity due to the rise of food intolerances.
Cheerios has recognized the important health factors that ancient grains provides us and has come out with a new cereal, the new Multi-Grain Cheerios + Ancient Grains. The new cereal was released yesterday (June 27) and are on grocery shelves everywhere. I was lucky to receive a box in advance for review purposes.
The ancient grains included in the new Multi-Grain Cheerios are:
Kamut
Kamut has 30% more protein then wheat, and offers a slight nutty flavour. It has a higher content of vitamin E, Magnesium, Zinc, Phosphorus, and Thiamine. It's easy to digest and is considered a "high energy grain".
Spelt
Spelt's vital nutrients are found in it's core, so the essential bran and germ are not removed during the milling process. This grain is easy on the digestive tract and the key nutrients are easily absorbed by the body. There are many health benefits of spelt.
The new cereal includes the classic Multi-Grain Cheerios you love with the added natural goodness of lightly puffed and toasted kamut, spelt and corn, and is sweetened with just a hint of cinnamon and spice.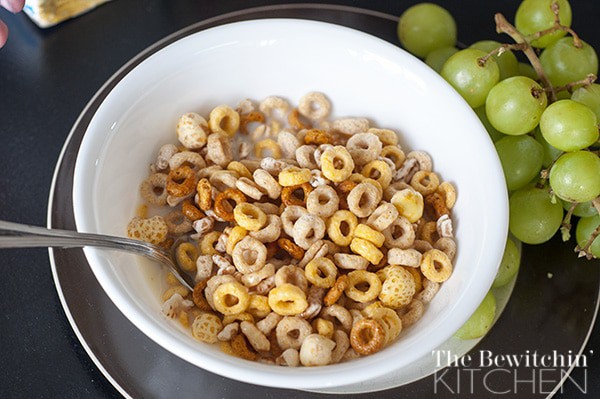 I have to admit, I'm not usually a Cheerios fan but this cereal is really tasty. I really like the subtle hint of cinnamon, it tastes like I'm eating something more on the naughty side but I'm receiving the benefits of the ancient grains. My favourite pieces are the puffed Kamut, I can taste the nutty flavour and it's a nice change of texture. I enjoy a bowl with a little unsweetened almond milk, my son goes nuts for it straight out of the box.
Pick up a box of the new Multi-Grain Cheerios + Ancient Grains today!
What's your favourite ancient grain?