North American International Auto Show (NAIAS) Day 2 #FordNAIAS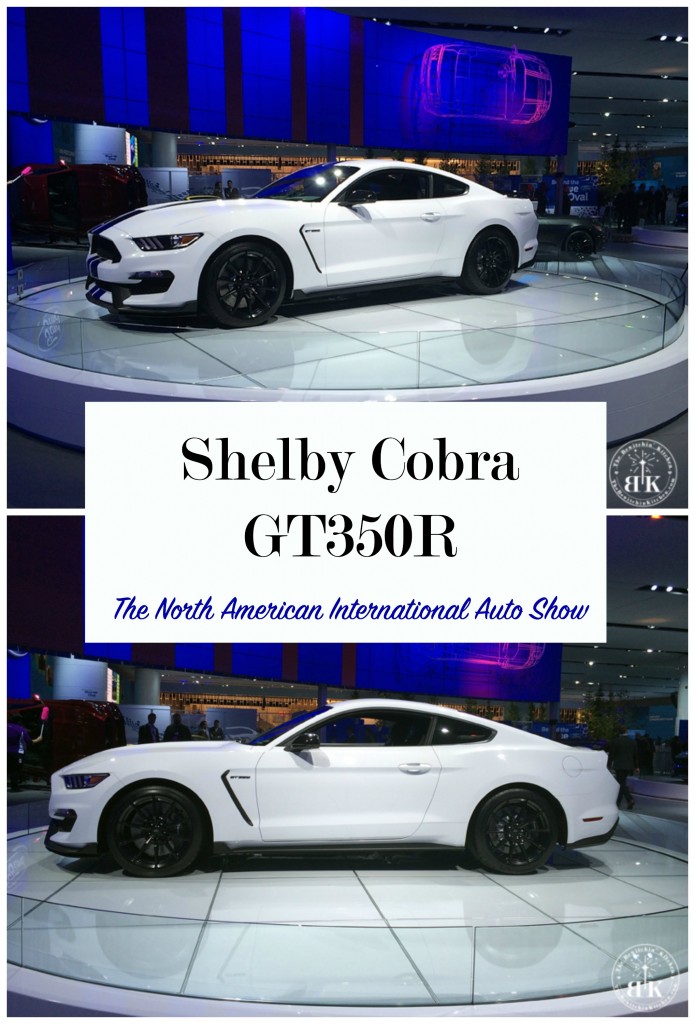 Wow, it's hard to believe that I've been back for two weeks since the North American International Auto Show. It still feels like I was just there experiencing this amazing trip as a Digital Influencer for Ford Canada.
If this is your first time reading about the trip, may I suggest you read about my experience at the Ford Piquette Plant and my first day at the North American International Auto Show?
NAIAS: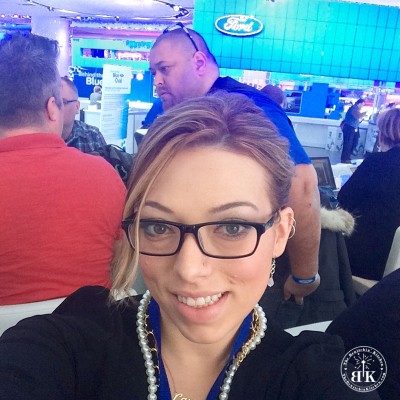 I started Day 1 out with a selfie, so I may as well begin Day 2 with one as well. Here I am at the blogger area at the Ford display at the North American International Auto Show. It was another early day (and a long day with flying home – but that's another story altogether) but I was excited to be at NAIAS, I couldn't wait to see what the day had in store.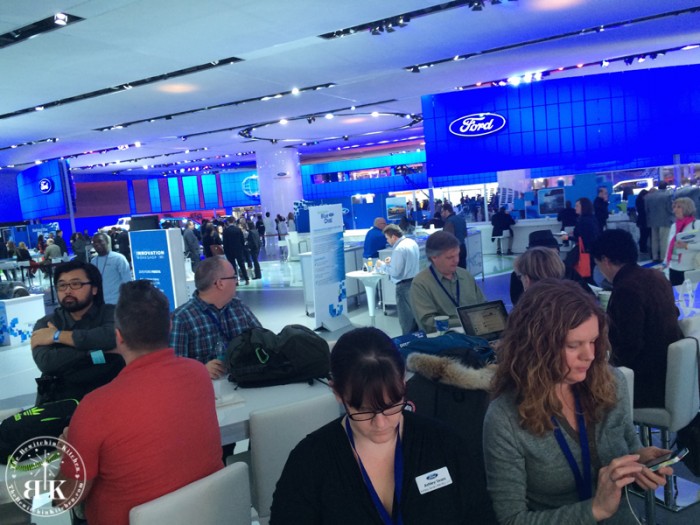 I visited almost every auto display at NAIAS and Ford had the best space. They had multiple vehicles on show, from their high performance cars to an every day Ford Focus. There was something for everyone to see and experience. The Ford Lounge was something extra special, exclusive for Digital Influencers. We had a special space where we could learn about Ford and share it all with you via social media or posts.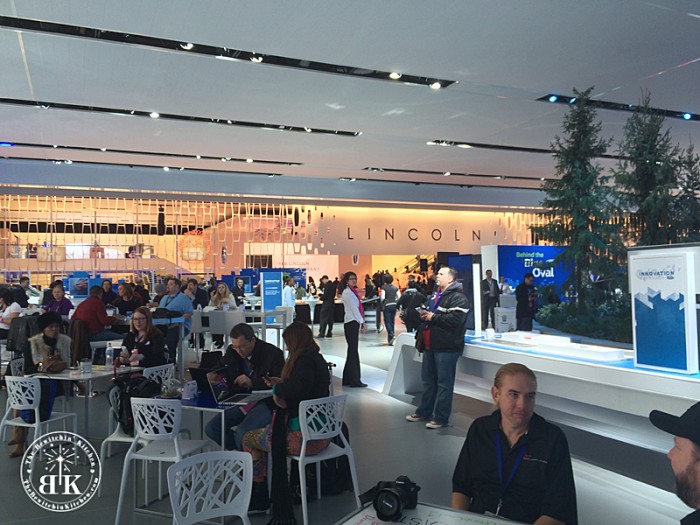 On the opposite side of Ford's display, Lincoln's presentation was set up. It was high class and premier, exactly what you would expect from Lincoln.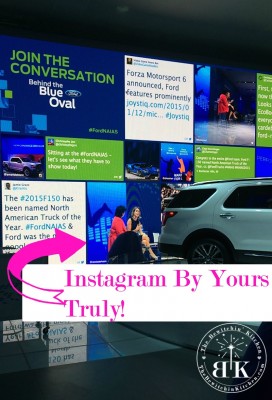 One of my favorite features of the blogger's area was the media wall. Here Ford highlighted Instagrams and Tweets using the hashtag #FordNAIAS. It was fabulous to see everyone's take away from the event. I actually learned a lot from this wall (like how the F-150 saves 700 pounds by switching to aluminum).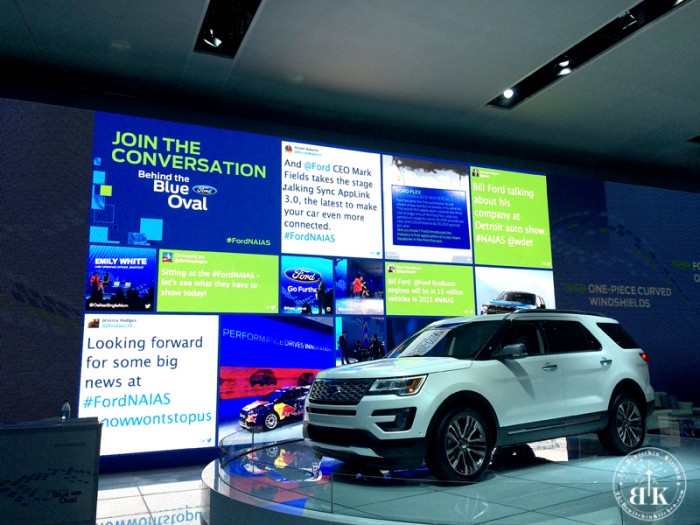 Again with the Explorer, I know, but it's my favorite. I spent a lot of time checking out this SUV because it's what I'm personally looking at purchasing. I've been wanting one for a few years now. I really like the technology that Ford drives into their vehicles like the foot-activated power life gate and park assist (anything to help me parallel park is appreciated). Something I really like is Sync 3 (which I talked about here).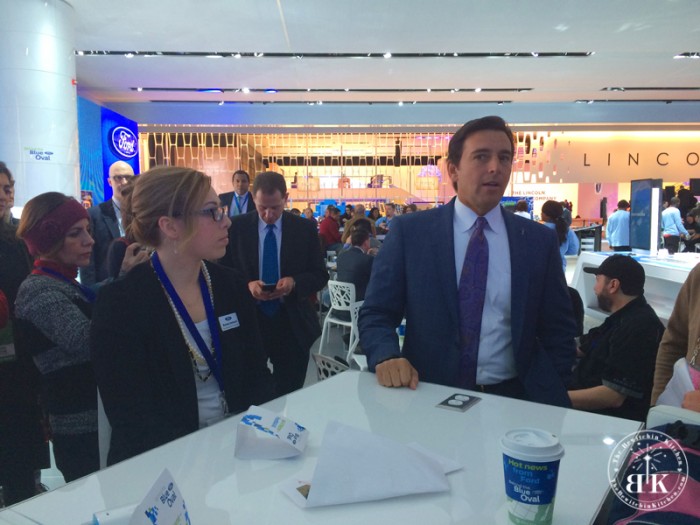 Then something amazing happened: I met the CEO of Ford, Mark Fields. I knew there was a meet and greet but I had no idea that he was actually going to come to us and speak with us. It was a huge highlight for me and I will never forget it.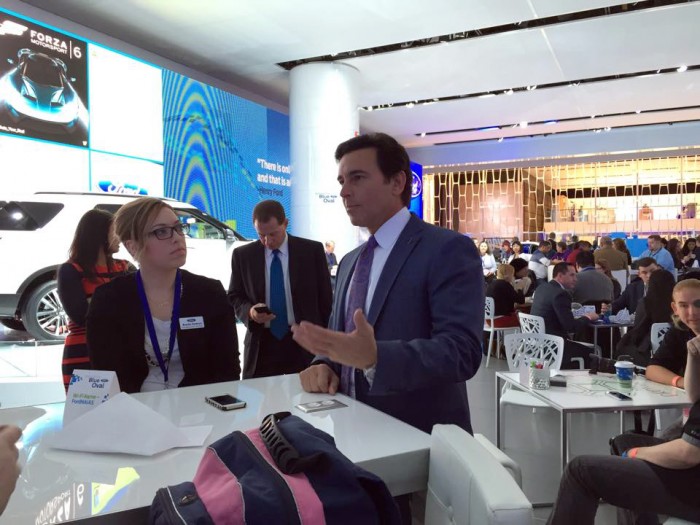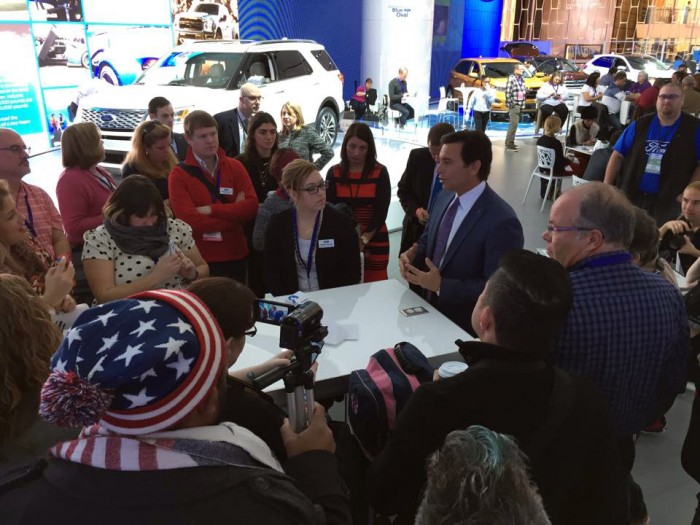 I was trying so hard to take everything in that he was saying, but it's all a blur. It was amazing to hear him speak about a company that he clearly has a passion for. Like I said before, all employees of Ford seem to have a special spark about them. They're all so humble and honored to be a part of Ford History and to be a part of their story. It's incredible to witness.
Unfortunately, I had a flight to catch so I had to skip the Rouge Factory Tour and leave the Auto Show at noon. I would like to thank Ford for everything over the course of those three days. It was an unbelievable experience for me, and I will never forget it.
Be sure to read about my all my experiences in Detroit (click on the photos):
FREE Recipe Binder
Are you constantly wondering what's for dinner?
When I don't meal plan I feel behind, and we usually end up ordering take out. This recipe binder will keep you organized and make life a little bit easier.