New Year's Resolutions You'll Actually Stick With
Ah, it's that time again. Time to make "resolutions" on January 1st that may or may not last more than a few weeks. I mean, that's what everyone else does, right? But this time you want to set some goals and really stick with them. Let's talk about how this can be accomplished! It starts with setting realistic goals.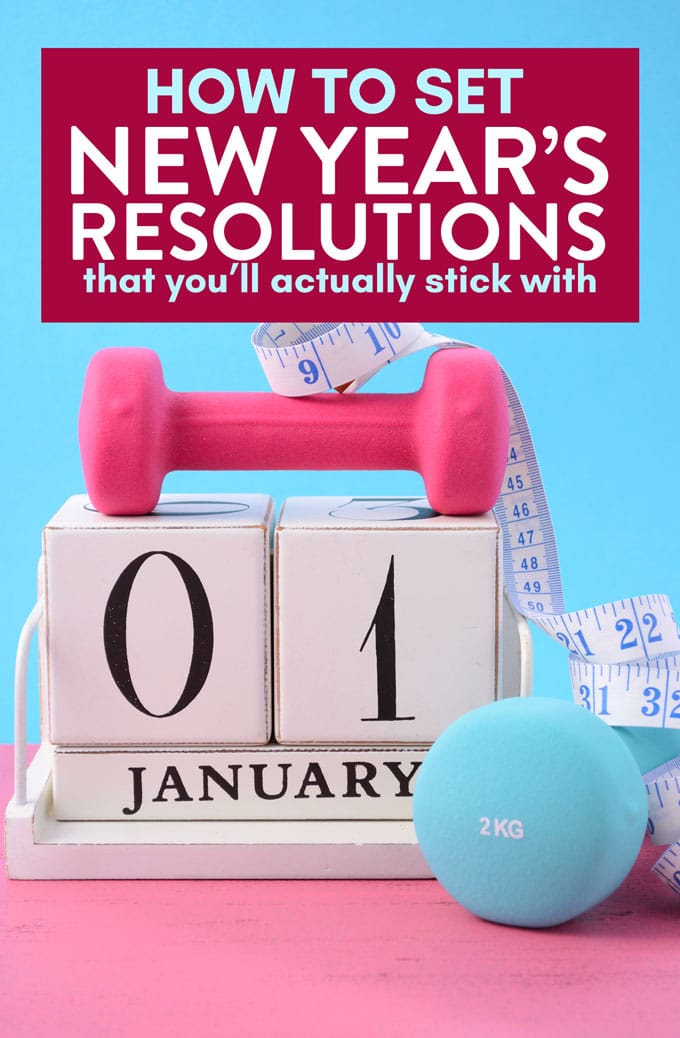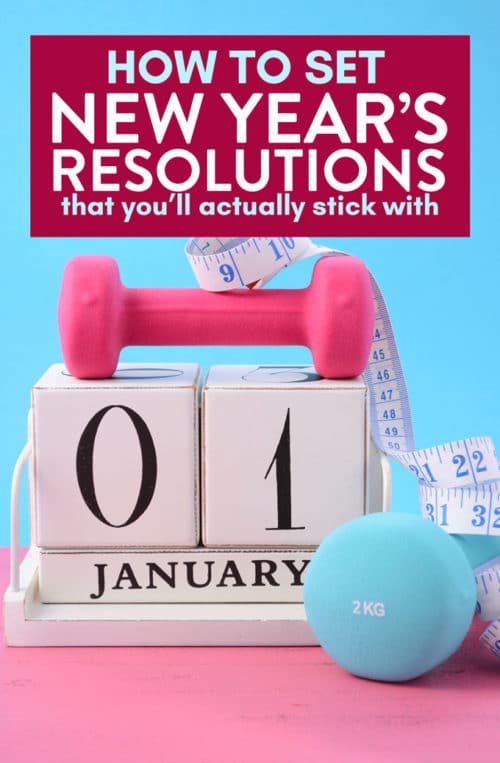 New Year's Resolutions You'll Actually Stick With
Don't go zero to 100 and expect to stick with it. Take baby steps – outlined one by one – and make it happen.
No matter what your resolution is, working backwards may be beneficial for you.
For example, if you want to save $100, what do you do? You work backward from the $100 goal. Maybe break it up into 4 smaller $25 goals. Then, you figure out how you're going to make that first $25 and hopefully duplicate that success.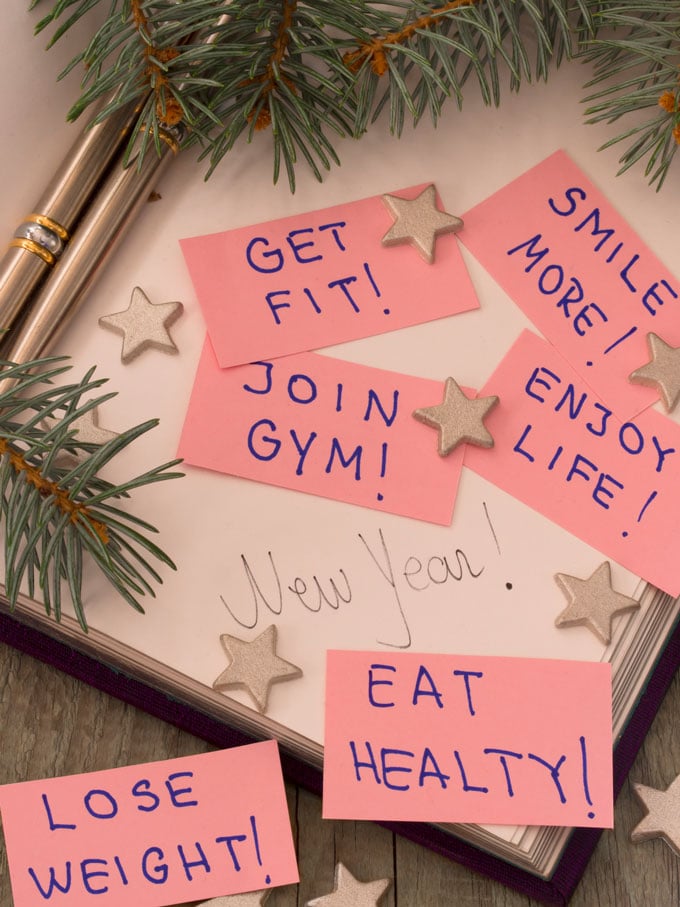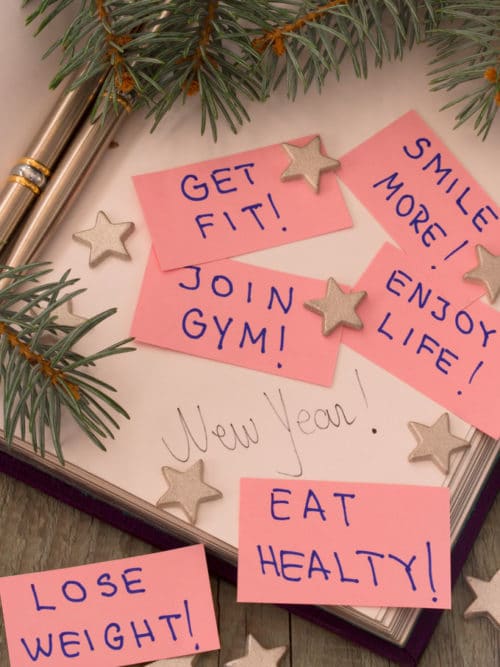 It's the same with weight loss: set a goal to lose 50 pounds and break it up into 10 pound increments. Once you've lost your first ten pounds, it's going to be easier to duplicate that success. You already know how to lose weight, you just have to have the discipline and dedication to make it happen again and again until you reach your "happy" weight.
Weight Loss and Fitness Related New Year's Resolutions
To achieve your New Year's resolutions – no matter what they are – you must start with a plan. Whether you decide to do Keto, Weight Watchers, or even Intermittent Fasting, it all starts with a solid plan for weight loss success.
Weight loss comes down to four things: calories in, calories out, drinking water, and moving! While it's not always that cut and dry (carbs can cause weight gain!), on a basic level, it is that simple.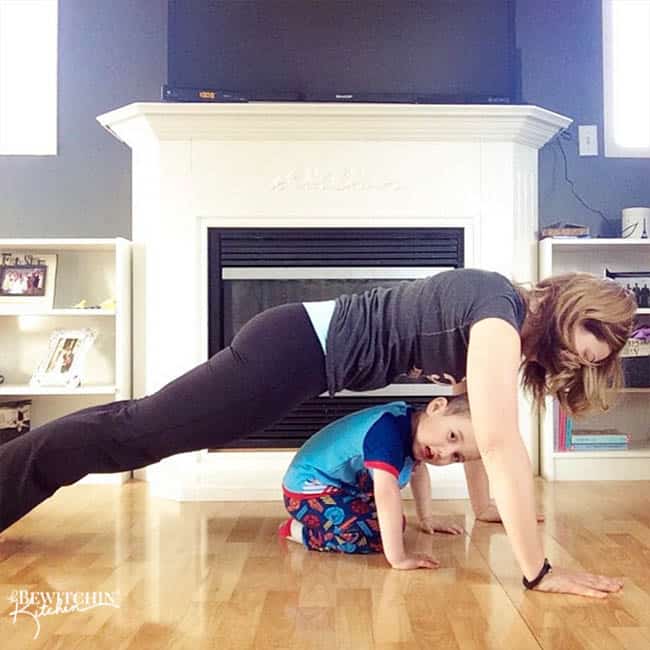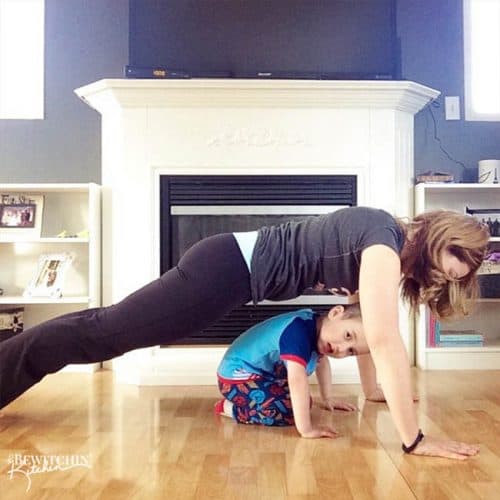 I don't know about you, but money is a big motivator for me.
HealthyWage, DietBet, SweatCoin, and StepBet all pay you for getting fit. Bet on yourself and win money with HealthyWage, StepBet and DietBet.
Get paid for walking and running with SweatCoin.
Contests always get me moving, so if you're motivated that way you may want to start a Facebook group for a fitness related weight loss challenge. Do it like The Biggest Loser and base the winner(s) off the percentage of weight loss rather than pounds.
TBK's Pro Tip: Check out my 5 day Healing eBook, which has a 5 day meal plan plus a shopping list. It's a great way to kick off eating healthy.
For workout programs, I personally use Beachbody On Demand (click for a review and more info) but there are so many programs out there (and free ones on YouTube if your budget is restricted).
Money Related New Year's Resolutions
Be honest about the amount of time you have available to invest into making money. Most of us spend far too much time on social media. Cut that time in half and you'll be making money in no time.
You can start a side hustle (or two or ten), or you can start a business. There are so many ways to make money in this day and age, you just have to be careful to avoid scams.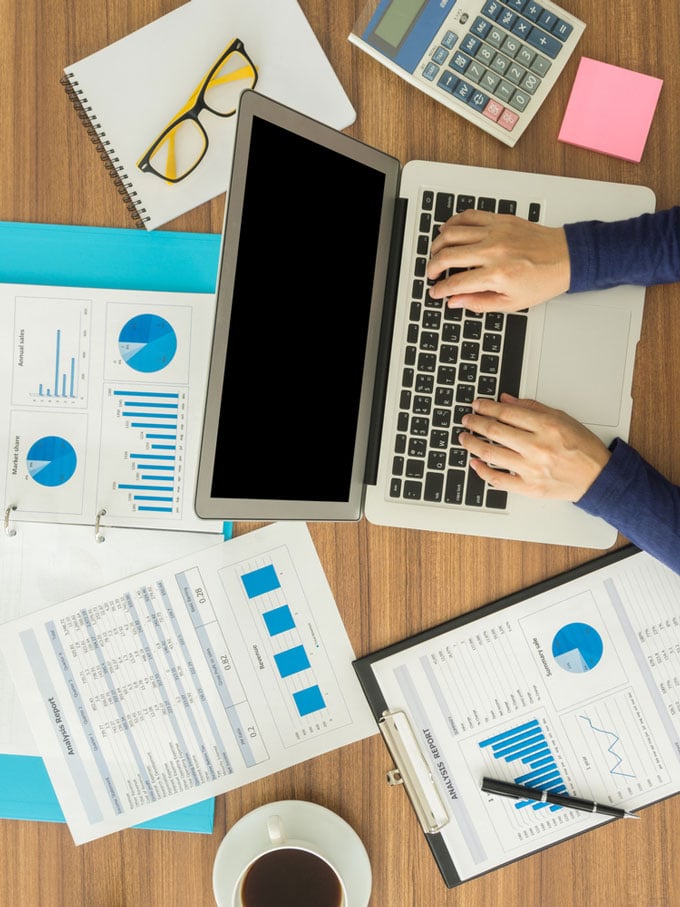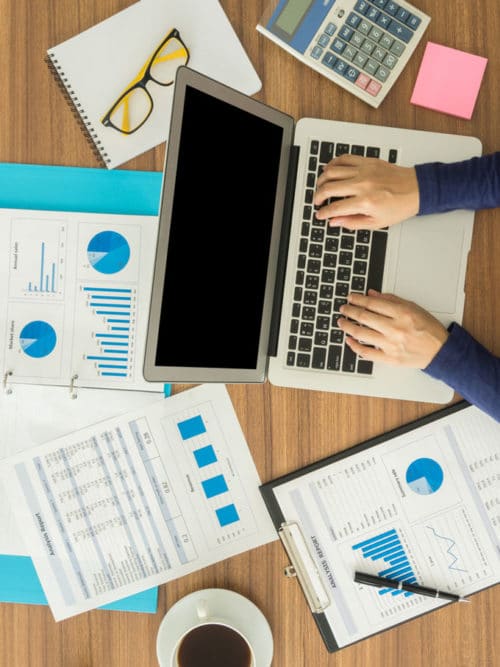 To earn a little extra cash, use trusted sites like Swagbucks, InboxDollars, and Survey Junkie to make money in your downtime.
Another awesome side hustle is driving! You can drive for Uber, UberEats, PostMates, Lyft, Skip The Dishes, and more, depending on where you live.
If you're interested in making a living from home and have decided to make it part of your resolution this year, you're in luck! I write a lot about how to blog, and even share my income reports.
TBK's Pro Tip: Head on over to Click Start Club, it's the blogging site I co-run with Stacie Vaughan. There is a TON of resources there. Plus you join our community Facebook group.
No matter how much money you make, you'll need to make sure you have a budget and are saving money, too. To get started with saving, I suggest a 52 Week Savings Challenge.
Also, be sure you're using sites like Ebates to get cash back on all of your online purchases. The pennies add up, and before you know it you'll be getting a check in the mail!
Self-Improvement Related New Year's Resolutions
Make a list of things you'd like to improve in your life – about yourself, about your schedule, about anything! Just go crazy with the list. You can always narrow it down when you realize you couldn't possibly work through 37 things in a year. Or maybe you can!?
Start slowly with a new habit like meditation or bullet journaling. Both can help with self-reflection and honing in on your true desires to improve your well-being and life. You can use free apps to assist you on your meditation journey, I like Insight Timer.
TBK's Pro Tip: I LOVE Cultivate Powersheets for goal setting and the Simplified Planner for my day to day organization.
Sites like Skillshare, Craftsy, DailyOM, and Lynda all offer education and self-improvement courses. Whether you're wanting to learn how to design a website, crochet a blanket, or read tarot cards, those sites will help you get started on your path to self-improvement.
Reading Related New Year's Resolutions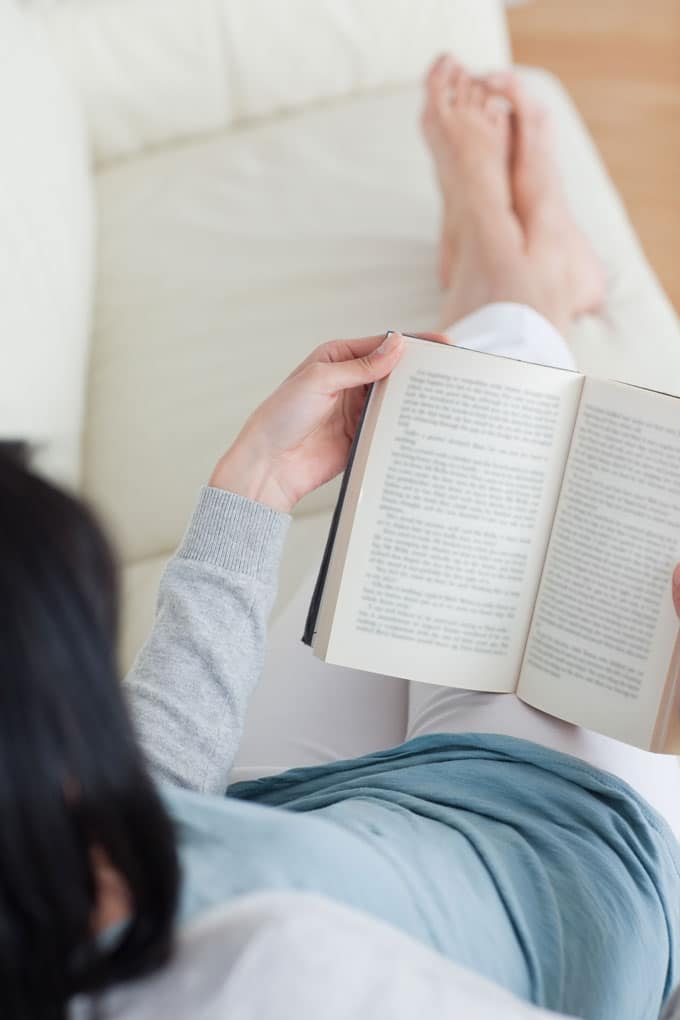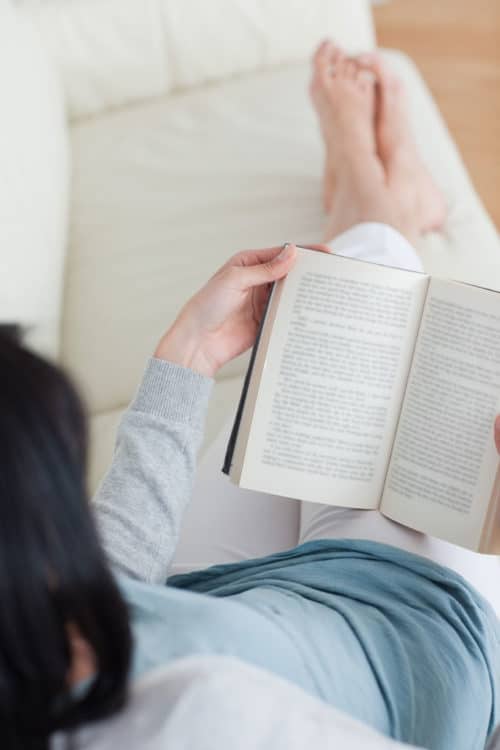 Another popular idea for New Year's resolutions is reading! We all want to make more time to read, right? Well, there are several ways to make sure that happens.
Audiobooks are a popular choice for busy people, especially working moms! If you have an hour commute each day, that's enough time to finish several books in a month.
Joining a book club may give you the motivation you need to get that next book finished. You can join an in-person book club or even find one online. Learn how to join or start a book club.
Challenges are a fun way to get your reading in. I love the idea of reading reinventions of classics, reading a book that takes place in each of the fifty states, or even reading all of my favorite author's books. These are all ideas from this list of 50 reading challenges for adults.
Make reading fun and a priority. We are all limited on time, but if you enjoy reading, make it happen!
PS: Canadian's I highly recommend the Sweet Reads Box! It's a fun way to put reading as a priority.
Final Thoughts
Losing weight, saving money, reading more books, or working on anything to improve your life is simple. Don't overcomplicate it and don't use falling off the wagon as an excuse to give up on your goals for the rest of the year.
Pick yourself up, dust yourself off, and keep on keepin' on.