Nicole By OPI Fall Into Color #TBKGiftGuide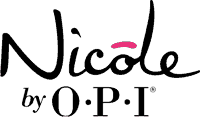 Nothing makes me feel more put together then having my nails done. Nicole by OPI has been one of my favorite polishes for years now.
I have to admit that it's a rare occurrence, but when my nails are painted and pretty I feel pretty good about myself.
Nicole By OPI has released four new polishes for their Fall Into Color line.
Nicole by OPI announces four new nail lacquers this fall. Fall Into Color includes crème shades of turquoise, periwinkle and raspberry. The collection also includes a silver iridescent shimmer to accent nails. These lacquers make it easy to add a pop of colour when wearing darker fall and winter fashion.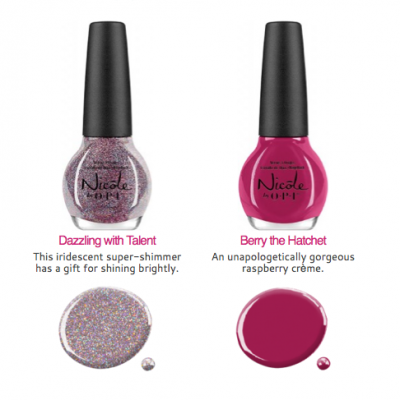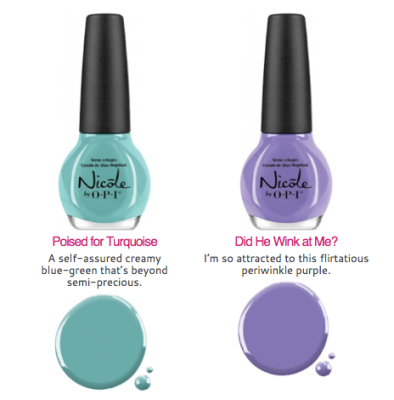 Poised for Turquoise – A self-assured creamy blue-green that's beyond semi-precious.
Did He Wink at Me? – I'm so attracted to this flirtatious periwinkle purple.
Dazzling with Talent – This iridescent super-shimmer has a gift for shining brightly.
Berry the Hatchet – An unapologetically gorgeous raspberry crème.
As with all Nicole By OPI polishes, these lacquers dry quick, and last a long time. So you can ensure that you'll have a quality manicure that lasts.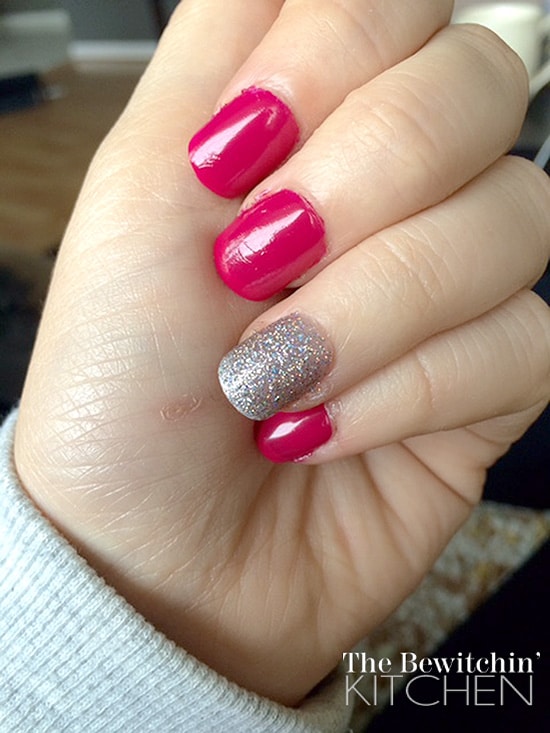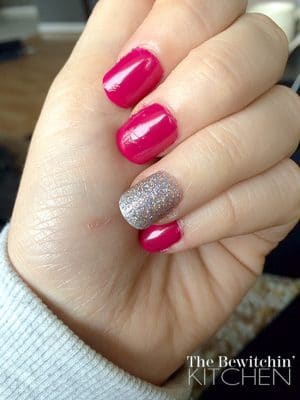 Now I never said I was good at painting my nails, but I wanted to share what the colors looked like on. I'm usually a nude tone kind of a girl, so it was fun to have a change of pace.
I love Dazzling with Talent, I have always been a big fan of glitter – I find it adds a fun pop to any look. Plus, it goes with all of the polishes. I would like to see it paired with Poised for Turquoise.
You can pick up these fun and fashionable lacquers at these select retailers: Walmart Canada, Loblaws, Jean Coutu, Rexall and London Drugs. Visit the Nicole By OPI website to explore other shades and to find out more about their app.
What shade from the new Nicole By OPI collection is your favorite?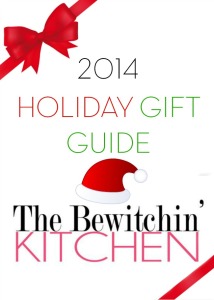 FREE Recipe Binder
Are you constantly wondering what's for dinner?
When I don't meal plan I feel behind, and we usually end up ordering take out. This recipe binder will keep you organized and make life a little bit easier.