The North American International Auto Show: Day 1 #FordNAIAS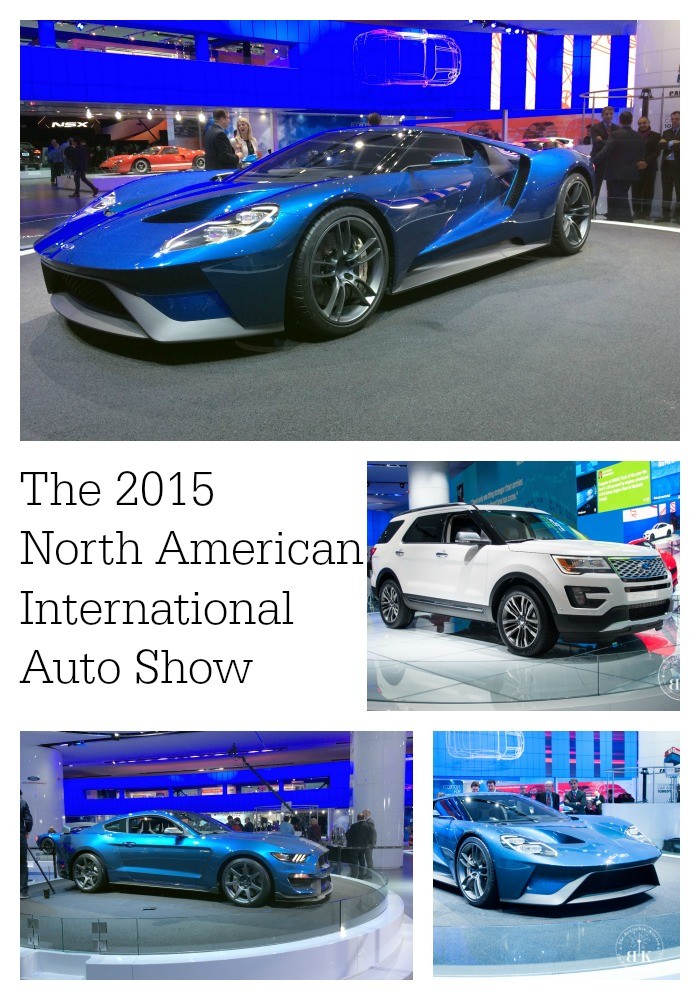 The North American International Auto Show is THE auto show of the year. I was fortunate to have been invited down for the media preview to experience it first hand, and I have been so excited to share my experience with all of you.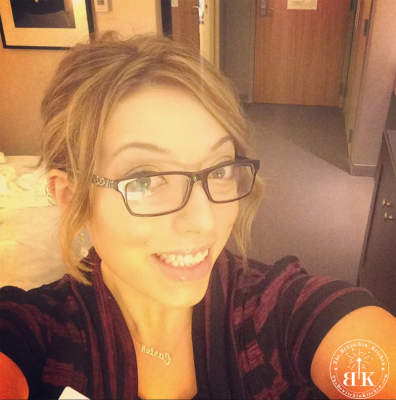 After a fun and delicious night at the Ford Piquette Plant with my fellow bloggers and new writer-friends, the 5 am wake up time came early. Maybe that was because it was 2 am my time, but who's keeping track? I was actually eager and excited to start the day. I couldn't wait to see what Ford and the rest of the automotive industry had in store for a newbie like me.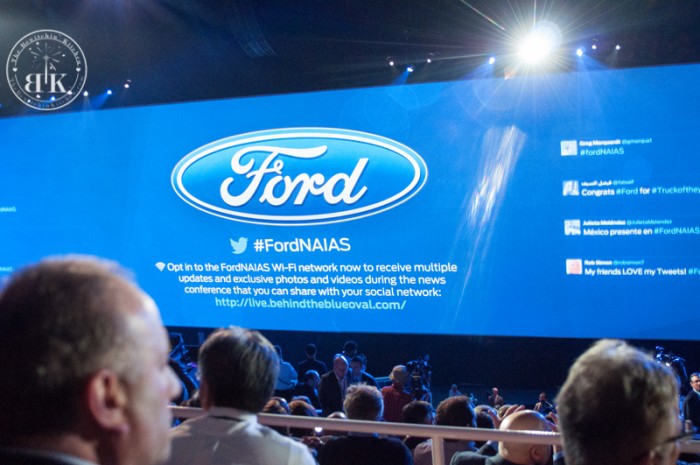 I attended the Ford Press Conference at the Joe Louis Arena and I really appreciated how socially connected Ford was with everyone there.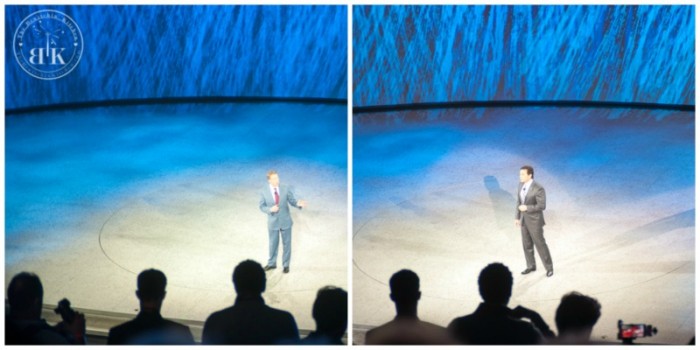 It was surreal to be in the same area as the President of Ford (Bill Ford) and the CEO of Ford (Mark Fields). Little did I know that the next day I was going to be even closer (spoiler alert). Bill Ford announced the all new 2017 Raptor, Raj Nair showed off the new Shelby GT350R, and Mark Fields had a special announcement.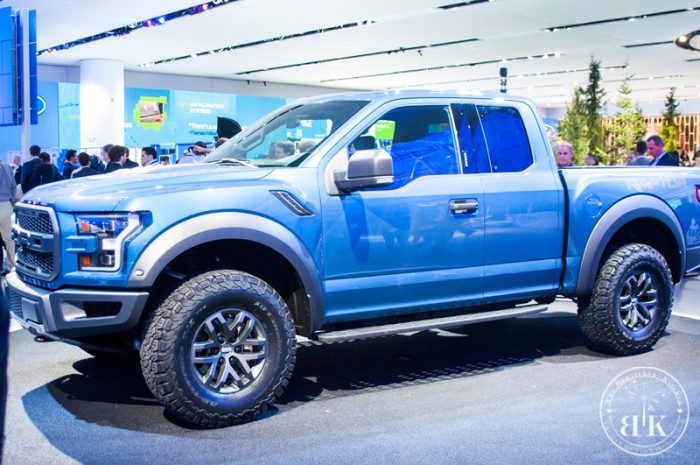 I'm not going to get into specs, because in all honesty, I don't really know what I'm talking about. That being said I was impressed when I learned that the 2017 Ford Raptor's V6 is more powerful then it's previous V8 engine. It's also a 10 speed, so I'm assuming it's going to beat my little '03 Ford Focus out of the gate.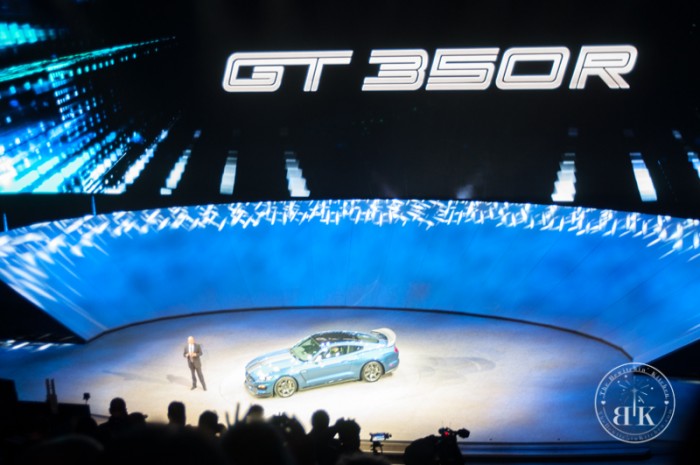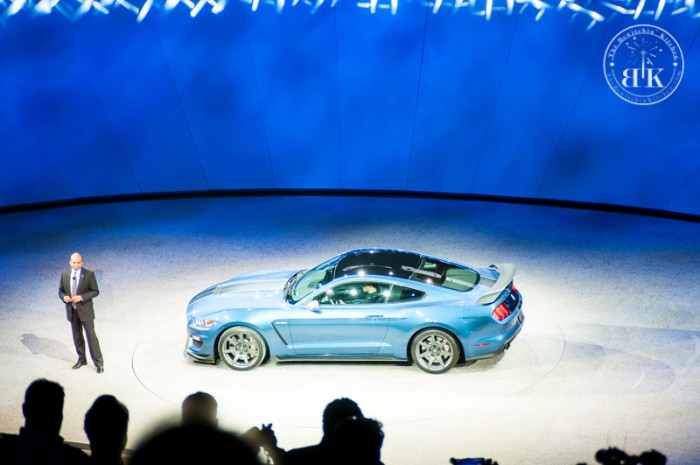 The Shelby Cobra GT 350R is light weight. Ford is the first auto maker to use carbon fiber wheels standard, which makes the Shelby light weight. In total, it's 130 pounds lighter than the Track Pack model.

When they announced the 2017 GT, I felt like I was at a rock concert. There was a smoke show, lights – the excitement in the air was electric. When the car was unveiled, there were people cheering, it was unreal.
North American International Auto Show: Performance Is King
It was clear that the theme this year for Ford was performance. The announcements of their performance vehicles had everyone excited. Performance is great, but I'm a mom and I still want reliability, cost efficiency, and reliability (I know you're all with me here and I'm happy to say they have us covered).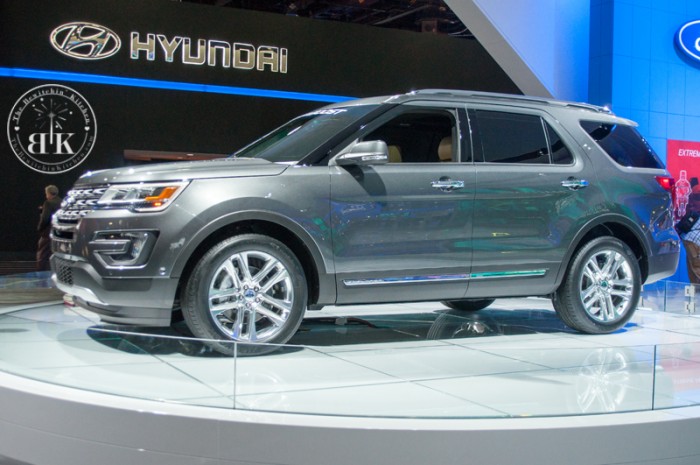 I have always wanted a Ford Explorer, they're my favorite. They're solid, have lots of room (which is perfect for my family who takes a lot of road trips) and with the new Ford SYNC 3 are more tech savvy (and safer) than ever before.
SYNC® 3 – Ford's new communications and entertainment system – features faster performance, more conversational voice recognition, a more intuitive smartphone-like touchscreen and easier-to-understand graphical interface to help Ford customers connect and control their smartphone on the road
Also new: seamless integration of AppLink™ for a simple way to control smartphone apps, the addition of Siri Eyes-Free capability for iPhone users, over-the-air software updates using Wi-Fi, and enhanced 911 Assist® that provides subscription-free emergency calling in the event of a significant accident
– From the Ford SYNC 3 Media release, learn more here.
Media Preview With Ford
I have to say, I was not expecting to be treated as well as I was with Ford. I knew they wanted me to experience the auto show and have a good time but I had no idea about their blogger's lounge and informative talks. I got a lot out of listening to Sheryl Connelly discuss Ford and how they're storytellers, and the importance of having a story behind what you do.
Make Way For Generation Z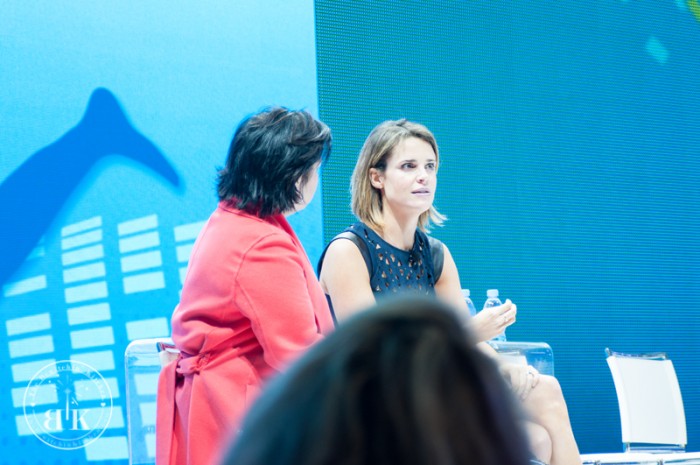 I was really interested in hearing what Ford was going to do for the next generation of drivers. Sheryl Connelly interviewed the COO of Snapchat, Emily White along with Meredith Valiando-Rojas from DigiTour and Davis Barrow, a 12 year old entrepreneur. Ford leads the sales with female millennials, and they want to make sure they're ready for the upcoming drivers for Gen Z. Gen Z was born into a world of technology and are a very informed group who are self-directed researchers. Gen Zers are usually multitasking 5 or more things at once, and have high expectations out of the brands they support. They expect social responsibility and like to hear the story behind the product. It was a really interesting talk to listen in on.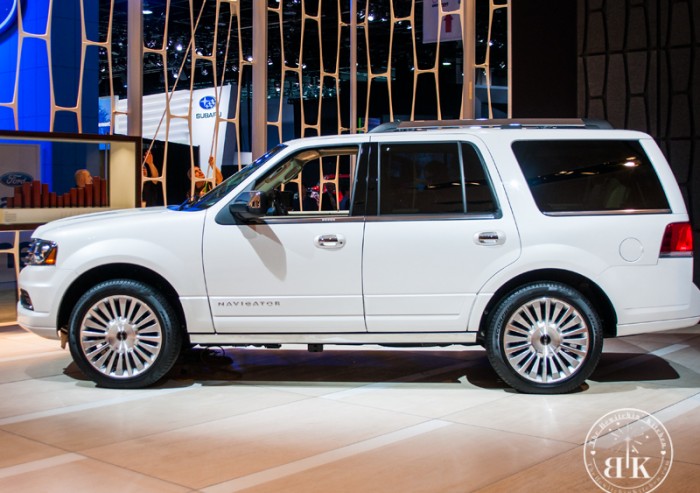 Day 1 at the North American International Auto Show (NAIAS) was incredible. Not only was I able to see vehicles that I would probably have never seen in my life (like the Ford GT) but I was a part of history with the announcements. I now have a better understanding of Ford and just how forward thinking they are – something that hasn't changed since the days of Henry Ford.
I'll be sure to follow up with Day 2 soon, and in the meantime don't forget to read about my time at The Ford Piquette Plant and NAIAS Day 2.