Now For Mothers #HealingMix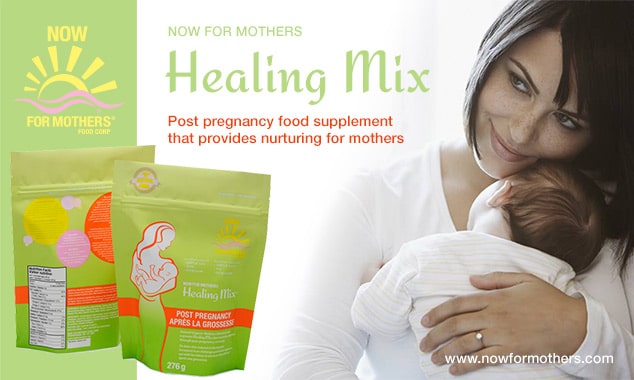 Nutrition is very important to me, in fact it's changed my life. Since becoming a mother I know that I need to do what's right, not just my son but, for my health and wellness needs as well.
Since enrolling into school to be a Registered Holistic Nutritionist, my eyes have been widened and it's really brought on a lot of reflection.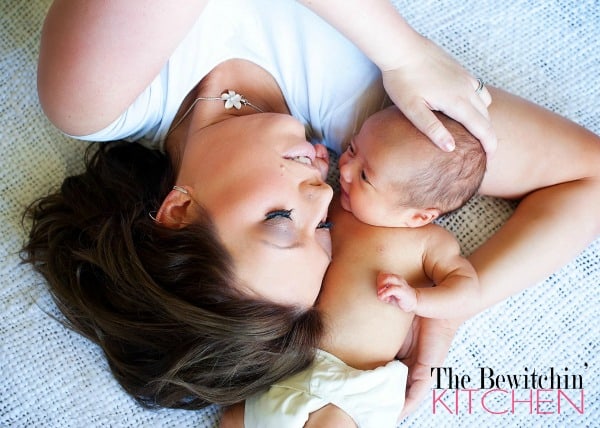 I wish I had Now For Mothers Healing Mix when I was a new mom. Like every mom, my body just went through a massive change but it wasn't "bouncing back" as well as I hoped. I had high anxiety months after birth (my doctor said my body finally coping to the "trauma" that I had while my son was in the NICU. Although I knew he was at home and fine, my body was just catching up to my brain), I lost all production of milk and my hormones were out of control.
Now For Mothers Healing Mix helps new mothers by providing the body nutrients to help with the following:
Sustained Energy
Balanced Hormones
Help in Lactation
Better Brain Development for Baby
Increase in Metabolism
Boost in Immunity
Stronger Bones.
It also clears the body by removing:
Toxins
Inflammation
Phlegm
Acidity
Excess Estrogen.
This superfood mix is incredibly beneficial to all mothers, not just the ones who recently brought their little ones home. In fact, it's recommended that Now For Mothers is used from the first day of birth and up to 6 years afterwards.
I know I can benefit from it, my son was born over two years ago and let's face it – raising a toddler is not easy. I'm still suffering from lack of sleep and I'm always on the go, I need all the help I can get.
The 'Healing Mix' is USDA certified. It is completely Natural and Organic. There are no additives, preservatives, coloring or chemicals added. The 'Healing Mix'ingredients are : Organic Flax, Organic Oats, Organic Almonds, Organic Honey, Organic Cinnamon, Organic Wheat, Organic Butter, Organic Walnuts, Organic Pistachios, Organic Brown Sugar, Organic Raisins, Organic Pine Nuts, and Organic Melon Seeds.
There are two things I love about the above ingredients list: 1. It's all organic and 2. It's real ingredients, I actually know what everything is – there are no chemicals added.
How To Use Now For Mothers Healing Mix:
This is the best part; the possibilities are endless. You can sprinkle the healing mix over cereal, yogurt, and fruit. Have it in warmed milk topped on ice cream, or blended up into a super food smoothie. (I really like baking apples with cinnamon and topping it with the Healing Mix when it's fresh out of the oven.) It's up to you! Heck, if you really wanted you could even stir it into your mashed potatoes (I said this as a joke, but as I think about it more and more, it may not be too bad in some mashed yams or sweet potatoes).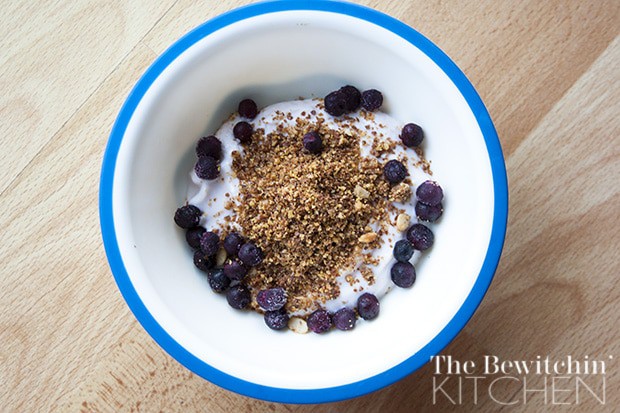 Now For Mothers Healing Mix Breakfast Bowl
1/2 scoop Now For Mother's Healing Mix
1 container of Greek Yogurt (mine was a raspberry lemon blend)
Blueberries
Layer yogurt, Healing Mix and blueberries in the first bowl you can find (don't mind my toddler bowl, I'm a mom). Enjoy the healing and health benefits.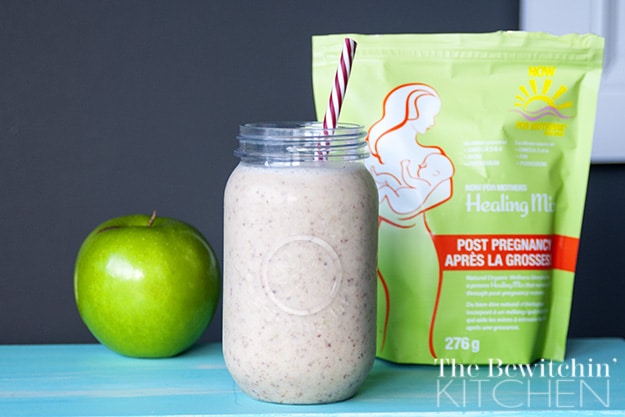 Bounce Back Post Pregnancy Apple Smoothie
1 small apple
1 cup unsweetened almond milk
1/2 tsp vanilla
1/4 cup 0% vanilla greek yogurt
2 tsps pure maple syrup
Ice
1 scoop Now For Mothers Healing Mix
Combine in a blender, sip and enjoy.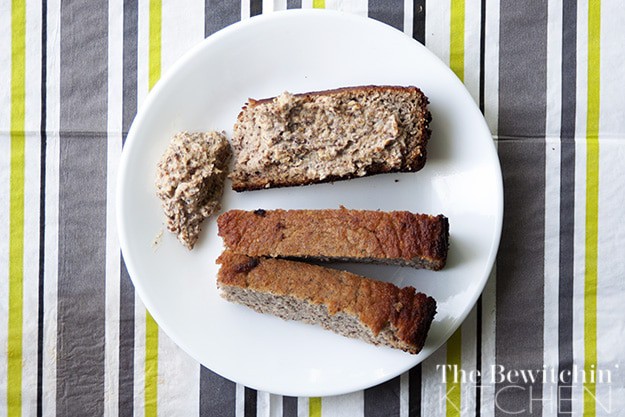 Banana Bread Spread/Dip
1 1/2 tbsp 0% vanilla greek yogurt
1 scoop healing mix.
Mix together and serve with banana bread. I made a Paleo Banana Bread and this tasted amazing with it. Next time, I'm going to add a few scoops of the Healing Mix in with the banana bread mixture. *This would also be good with some peanut butter and served with apples.
As you can see there are no limitations when it comes to Now For Mothers Healing Mix. It's not just for mom's either, my son is sipping on the apple smoothie right now. It's nutrition your whole family can benefit from.
For more information visit the Now For Mothers website, Like them on Facebook, get inspired by them on Pinterest and follow them on Twitter.
How would you use Now For Mothers Healing Mix?