PAM No Residue – Save 97% of the Clean Up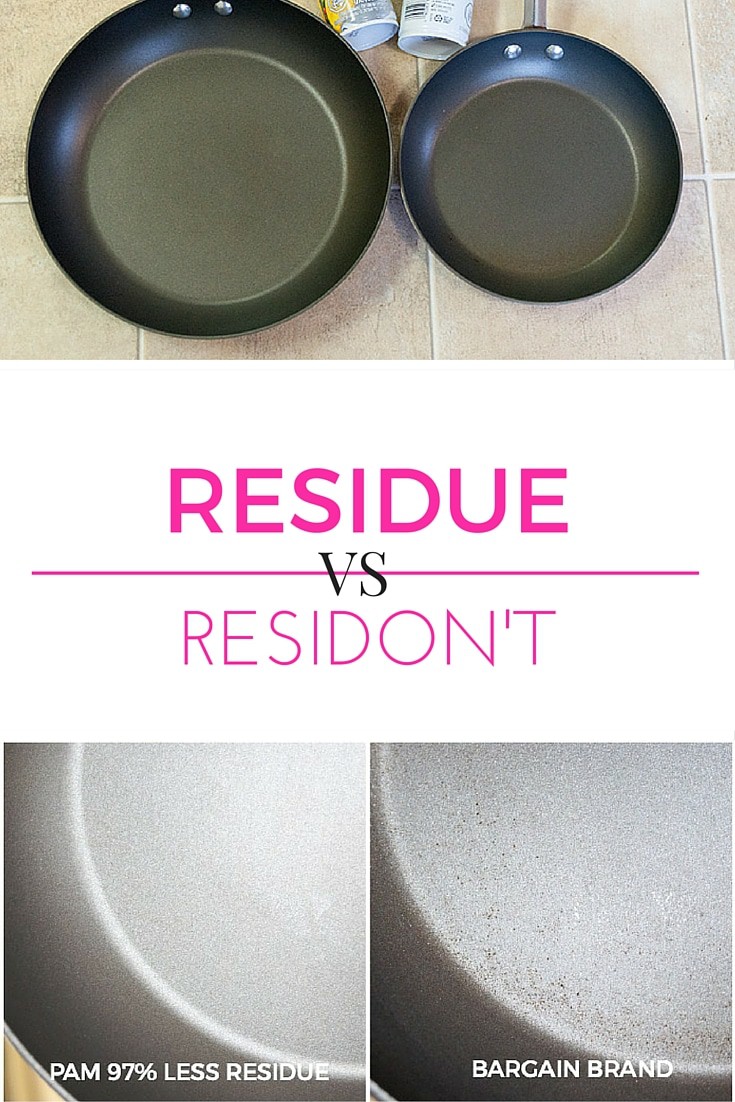 I can't begin to tell you how many pans and baking dishes have had residue baked on from non-stick sprays. That's why I'm excited for Pam No Residue. As someone who hates scrubbing dishes by hand, this couldn't have come any quicker.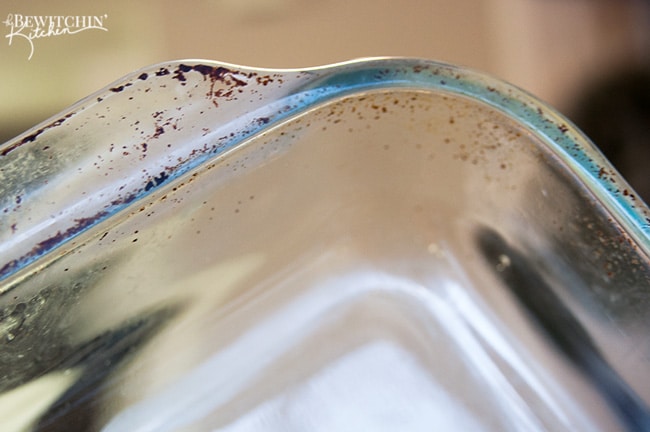 This is what happens after a few uses my glass pan with non-stick spray being baked on. Yes, it can come off with a lot of elbow grease but (as I said before) I hate washing dishes as it is.
The new Pam has up to 97% less residue vs a bargain brand, so it prevents the extra work.
Hands up if you would like to save time in the kitchen (my hand is straight up in the air and waving around).
[ctt title="Here\'s a quick tip on how you can save time in the kitchen" tweet="Here's a quick tip on how you can save time in the kitchen http://ctt.ec/0b66h+" coverup="0b66h"]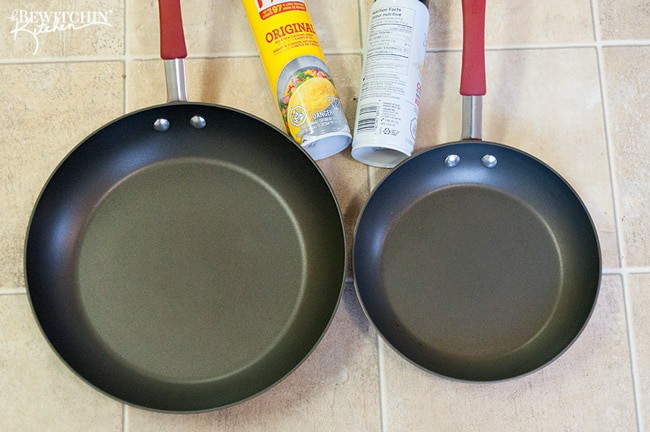 Pam No Residue: Residue vs. Residon't
The challenge was a simple one. Compare Pam No Residue with a bargain brand.
I sprayed each pan, made up a bunch of carrot cake pancakes and washed them both.
Here are the results: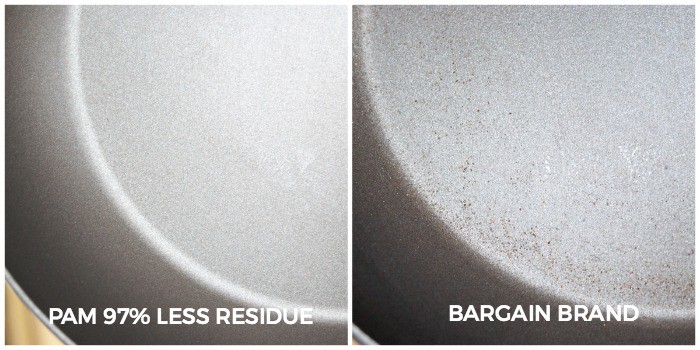 The pan on the left is the pan I used Pam No Residue on, the pan on the right is the bargain brand. I have to be honest, the results grossed me out. The pan even felt a little sticky so I couldn't imagine what else is being stuck on the pan.
This is going to come in handy for all the upcoming Christmas baking, anything that makes clean-up easier is a win in my books.
Pam No Residue comes in the following varieties: Original, Baking and Butter Flavoured.
What recipe will you be trying out while using the new Pam No Residue?
I am participating in the PAM No Residue blog comparison program with enCompass Media. I've received payment as a thank you for participating and sharing my honest opinion.