Personalized Puzzle From I See Me

When was the last time you saw the name "Randa" on anything? Never. I have looked high and low and you won't find a key chain with my name on it not to mention a personalized puzzle.
A child likes to see their name on things, it's fun and it makes them feel special. My son's name isn't all that unique, so I don't have to worry about him but I really wish that I See Me existed when I was a kid.
I See Me celebrates that every child is unique by celebrating how special they are. They make your child a star by putting them in a story or making them the focus of a toy (lunchboxes, coloring book, placemats, etc).
Our mission is to increase self esteem in children through personalized books that celebrate the uniqueness of each child. The goal of our books is to show each child how absolutely unique and special he or she is, to teach the child how to spell his or her name, and to build vocabulary skills.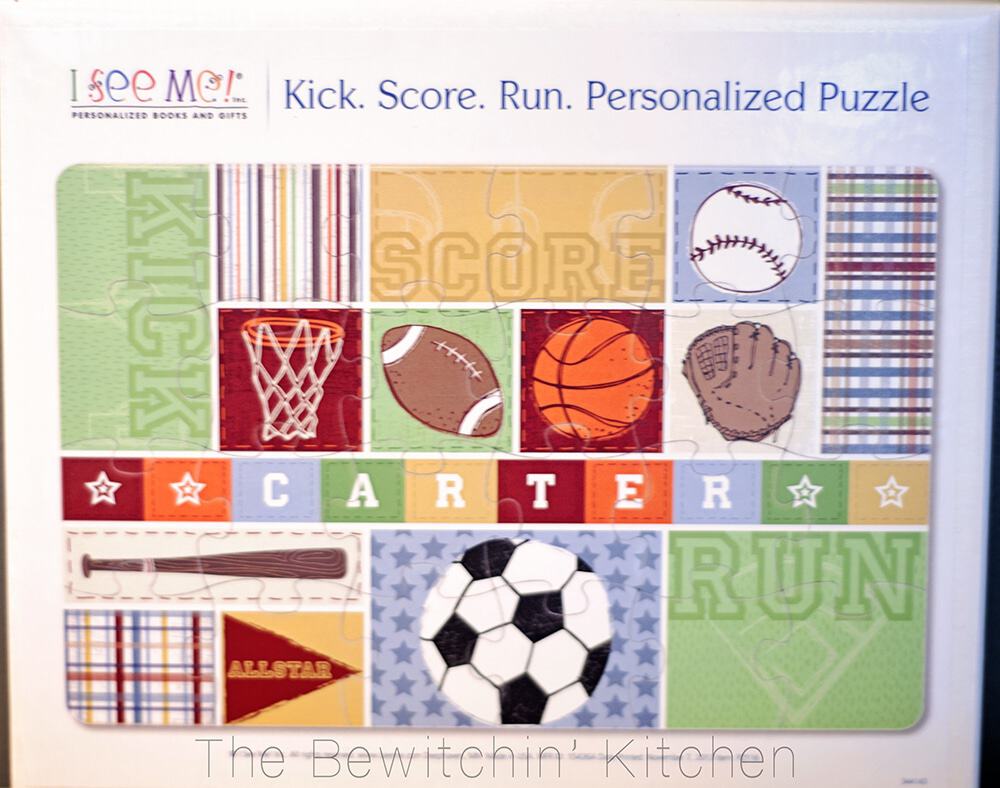 I was sent the personalized sports puzzle to review. When put together the puzzle will look like the photo above. See how it says Carter? How cute is that? I love how "boy-ish" it is. This 24 piece puzzle would make a great Christmas gift for the special little one in your life. The puzzle pieces fit perfectly and I have boxed it, wrapped it and it's already sitting underneath the Christmas tree. I can't wait for Carter to open this gift on Christmas morning.
If you would like to order a product from I See Me for Christmas cut off is December 9th. Shipping is two weeks in the US and four weeks in Canada. Canadian friends, you can have your order expedited to ensure delivery on time.
Don't forget to sign up for discounts and future promotions and be sure to follow them on social media to keep up with the great products they're putting out on Facebook Twitter Pinterest Instagram.