Philips Sonicare DiamondClean Review #sonicaresmile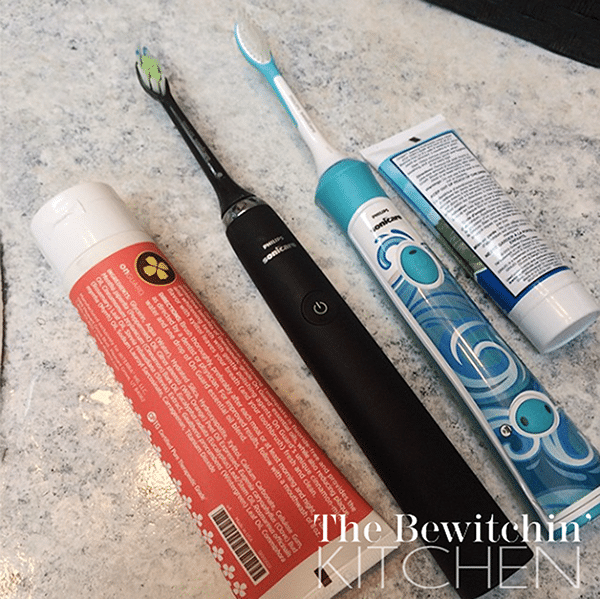 I announced two weeks ago, my family and I have been taking the Philips Sonicare Challenge. The two weeks is up and I wanted to share my final thoughts on this system.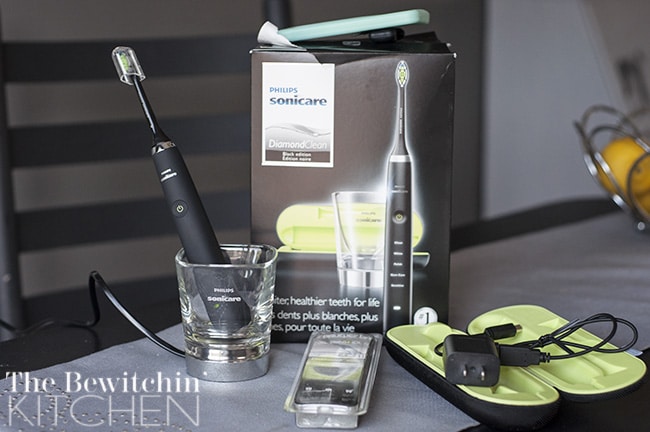 As I said in my previous post, I have problems when it comes to my oral health. I have plaque build up (which leads to tarter) and it's always embarrassing for me to head into the dentists twice a year.
I've been using the Philips Sonicare DiamondClean toothbrush for two weeks now and I have to say, I am sold.
What I love about the Philips Sonicare DiamondClean system:
Travel friendly: I tend to take off on last minute trips often, whether it's three hours down the road or across the province. Usually I don't bother with electric toothbrushes since they're not travel friendly, but this isn't the case with the Philips Sonicare DiamondClean. The DiamondClean system comes with a travel case, complete with a USB and wall plug in. You will never lose your charge!
It takes the guess work out of brushing: Do you know how long you should be brushing? Neither do I (I think it' the length of a song). The Philips Sonicare DiamondClean automatically turns off when your brushing is complete (regardless of the setting you're on).
Quadpacer: This is just cool. The quad pacer tells you when to move the brush from the outside of the teeth to the inside and from the upper teeth to the lower teeth. It sends a difference vibration at 30-second intervals during the brushing period. This makes sure that you brush all sections of your mouth evenly and thoroughly (I am always told my the dentist that it appears I favour one side).
Cleaning Performance: Up to 31,00 brush stokes a minute and cleans 7x more plaque then traditional brushing. It also whitens teeth and improves gum health in just two weeks. I believe it because my teeth have never felt this clean from brushing at home. It's like I have come home from a professional cleaning, every day!
Long Battery Life: Whether you charge it in the fancy (and decor friendly) glass or the travel case; after a full charge you can Philips Sonicare DiamondClean toothbrush to run for a full three weeks.
Complete Control: I control what I want to do with the 5 cleaning modes: Clean, White, Polish, Gum Care, Sensitive.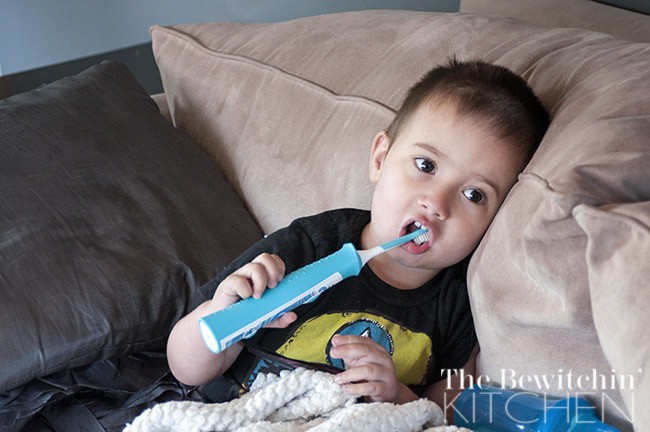 As for the Philips Sonicare for Kids, my son loves it (and I love that he's excited about brushing). I think he associates the vibrations from the Sonicare for Kids with a toy, because every morning he asks for his teeth to be brushed. He seems to never forget, which is awesome!
We recently celebrated his first day of day care, and I was complimented on his ability and excitement to brush his teeth. It's a compliment that any mother likes to hear and I owe it to the habits that Philips Sonicare is helping me build with my family.
For more information on the Sonicare DiamondClean system visit the Philips Sonicare website.
The DiamondClean system is available at Amazon.ca
and Amazon.com
.
FREE Recipe Binder
Are you constantly wondering what's for dinner?
When I don't meal plan I feel behind, and we usually end up ordering take out. This recipe binder will keep you organized and make life a little bit easier.