Philips Sonicare DiamondClean #sonicaresmile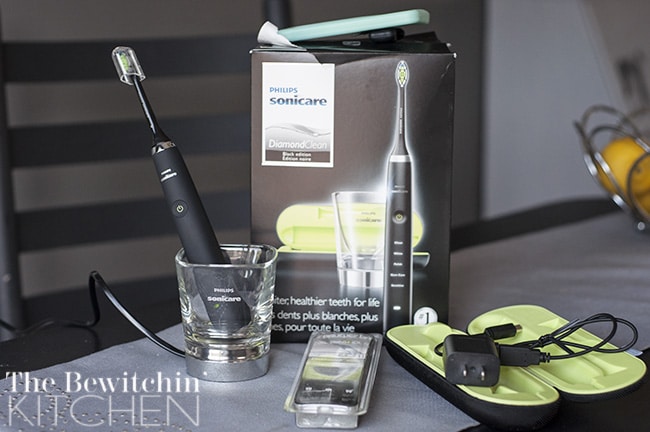 I'm a little embarrassed to admit this, but I don't have the best health with it comes to my mouth. I was told that my body produces more plaque then the average person, so I go in for cleanings and check ups semi-annually. I have never received a "you're teeth are awesome" praise. It's usually along the lines of  "too much plaque". That's all about to change with Philips Sonicare!
My family has been selected to try out Philips Sonicare's toothbrushes and to share my experience with you. So over the next 14 days I'm going to be testing the Philips Sonicare DiamondClean toothbrush and my son will be testing the Philips Sonicare For Kids.
I'm pretty excited to try the DiamondClean as it's been proven to remove 7x more plaque then a manual toothbrush (which is exactly what I need). After just one use, my teeth feel clean – as in just got back from the dentist clean. If this is after only one use, I'm excited to see what two weeks will bring. The Philips Sonicare DiamondClean also claims that it can whiten your teeth in just one week – as a loyal coffee drinker and an occasional red wine drinker, my teeth are stained so I'm eager to see the results. Improving gum health in just two weeks with five cleaning modes and dual charging options makes this perfect for home or travel.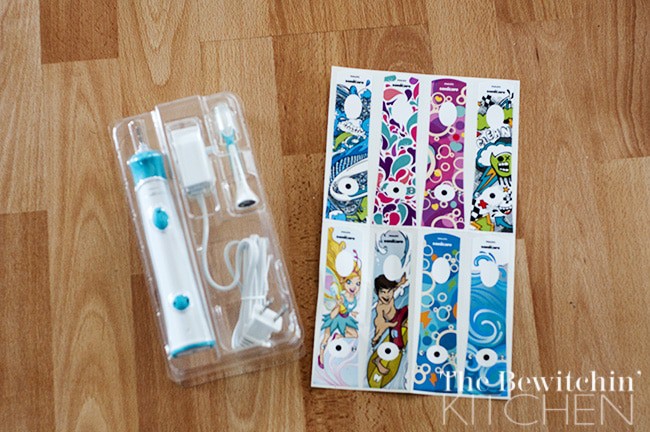 The Philips Sonicare For Kids is for ages 4+ and it looks like it makes brushing fun! Your child can customize the face plate with any stickers your child would like to identify the toothbrush as his or hers. There is a built in timer that guides your child into proper brushing habits, and just how long they should be brushing for; along with KidPace, a sounded timer that encourages your child to get all areas of the mouth. It removes 75% more plaque then a manual toothbrush and will help your child form a lifetime of healthy oral care for less then the cost of a filling.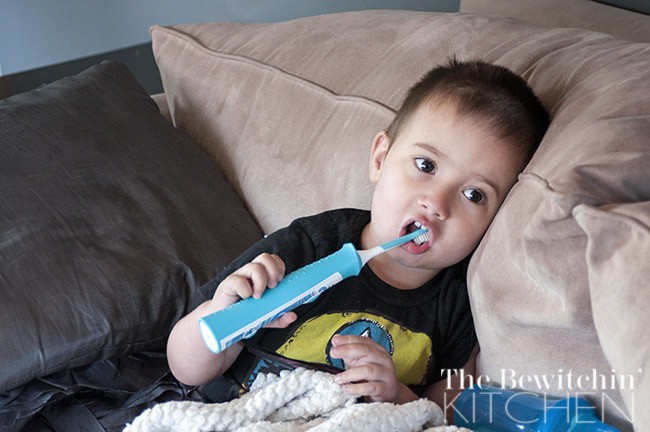 My son is a little younger then the recommended age, so when I'm not helping him brush his teeth, we turn the power off so he can learn how to brush his teeth on his own. He's doing well, don't you think?
Our family's journey is beginning now to a healthier smile and overall oral health, be sure to check back in 14 days for the final results and my final review on the Philips Sonicare systems.
Update: Read the Philips Sonicare DiamondClean Full Review.
The DiamondClean system is available at Amazon.ca
and Amazon.com
.