Build a Toy With Rice Krispies Treats #treatsfortoys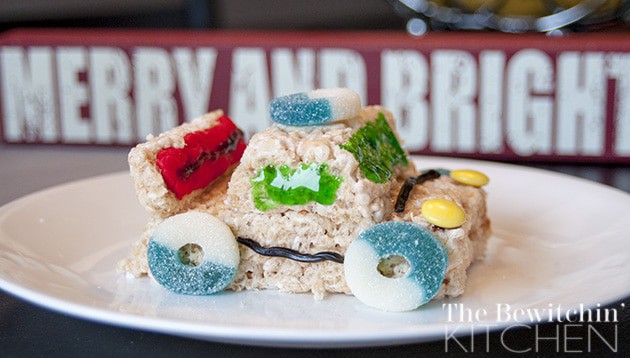 I may not be the most artistic person, in fact the term "creative" is the last word I would use to describe myself. However, that doesn't mean that I can't have fun trying to build something out of Rice Krispies Treats for the Treats for Toys program.
Rice Krispies Treats For Toys Program
When you're doing your annual holiday baking, why not do something that will bring something to a family less fortunate? It's really easy.
Create a toy out of Rice Krispies Treats (there are tutorials and ideas on RiceKrispies.ca)
Upload it to the Rice Krispies website and share it via social media using the hashtag #treatsfortoys (Instagram, Facebook or Twitter)
$20 will be donated to the Salvation Army for every uploaded photos with the hastag #treatsfortoys.
It's simple and let's face it, you would probably be sharing your creation on social media anyway. So you may as well add a hashtag and help a family.
I had already made a bunny for the Rice Krispies Treats for Toys program, so I thought this time around I should make something a little more "boyish" for my son. It was kind of a success.
When I first created the car, I showed my son expecting him to say "car" and be excited. Instead when I asked him what it was his answer surprised me.
"Mater."
For those of you who don't know, Mater is the character played by Larry The Cable Guy in Cars and Cars 2. My son loves him. So instead of my Rice Krispies Treat being a super cool race car, my son thought it was a junker tow truck.
You win some, you lose some.
So I added an additional "tire" to the top and I hooked up a tow rope with black licorice, but it kept falling off so I was not able to get a photo of it. It's not my best work, but it's far from my worst work.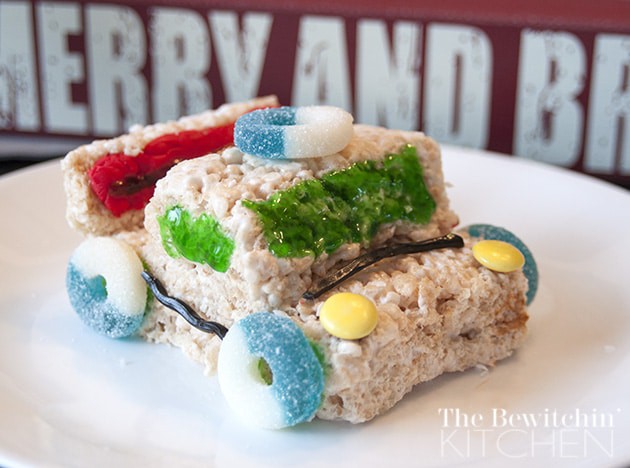 What toy will you be creating out of Rice Krispies this year?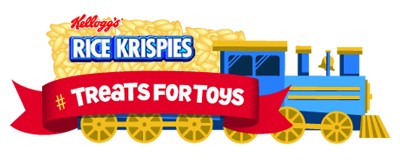 For more information on the Treats For Toys program or to upload your creation visit RiceKrispies.ca.
FREE Recipe Binder
Are you constantly wondering what's for dinner?
When I don't meal plan I feel behind, and we usually end up ordering take out. This recipe binder will keep you organized and make life a little bit easier.