Saeco GranBaristo – My Own Private & Personal Cafe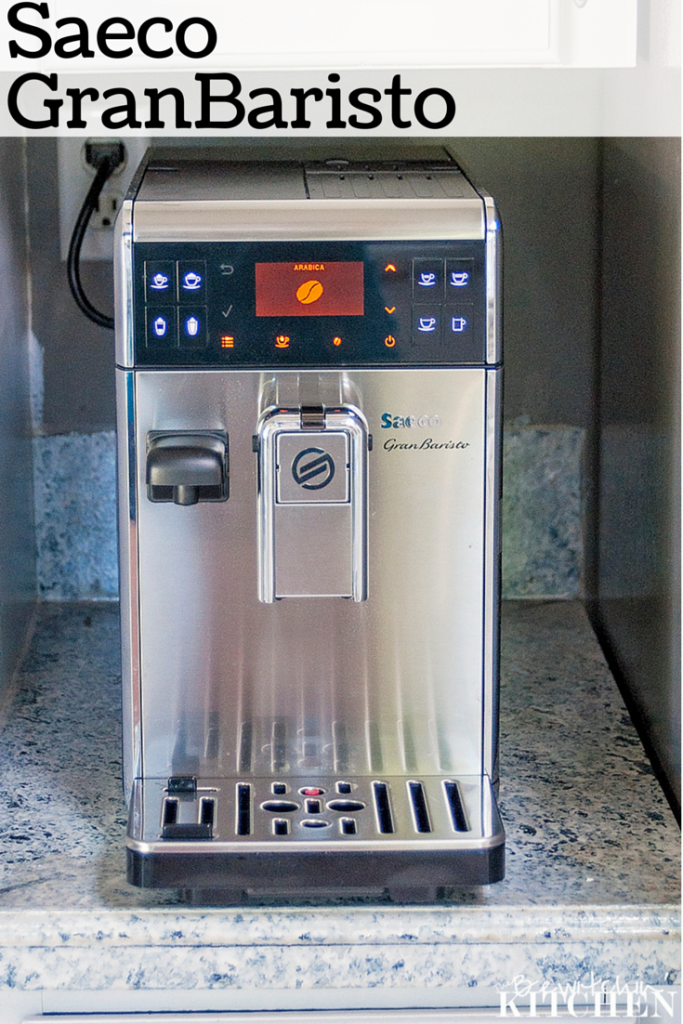 There are a few material things in this world that I cannot live without: my iPhone, Macbook Pro, and now my Saeco GranBaristo. So what is this magical machine? The way I have been explaining it to anyone who will listen is this: the Saeco GranBaristo is my private and personal Starbucks.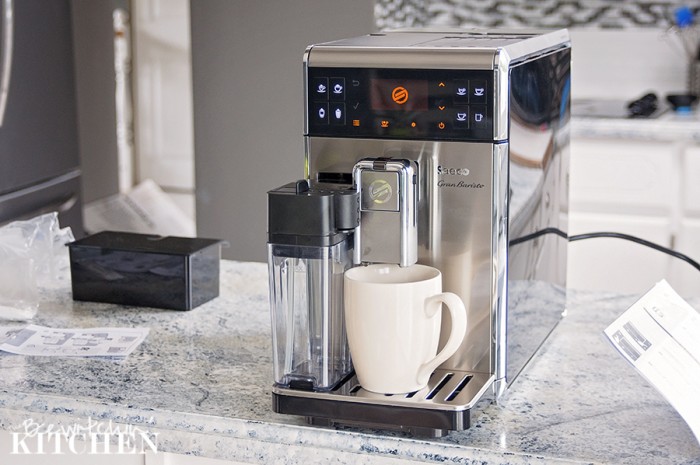 Saeco GranBaristo
No lines, no $5 cup of coffee and no weird chemicals in my drinks (which I'm kind of being a hypocrite about since every so often, I do enjoy the odd PSL). The Saeco GranBaristo is small but mighty. This little machine can make up to 16 different types of coffee drinks, and when you're having an espresso or regular cup of coffee, it will even do two cups at once.
Right out of the box I was floored with how sleek and polished it looked, even my toddler let out a  "wow" when he say it. Right out of the box I noticed a few coffee grounds, but upon further inspection I found a note disclaiming that each and every machine is manually tested to make sure it works – I love that.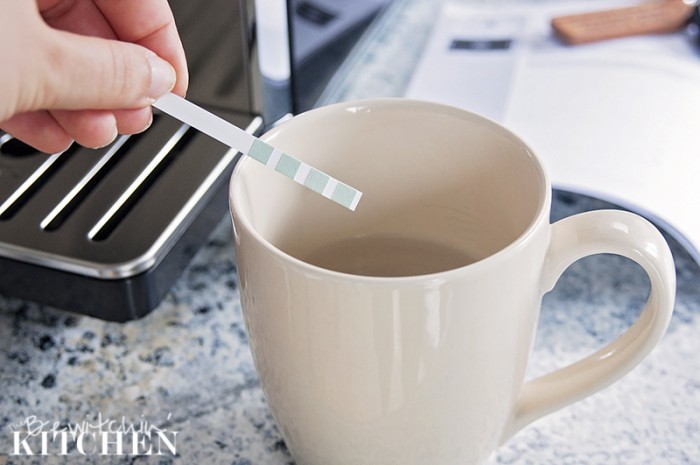 After the initial clean up and run through that the Saeco GranBaristo had me do, it was time to test my water. I have never done that before and was impressed that the GranBaristo was so customized.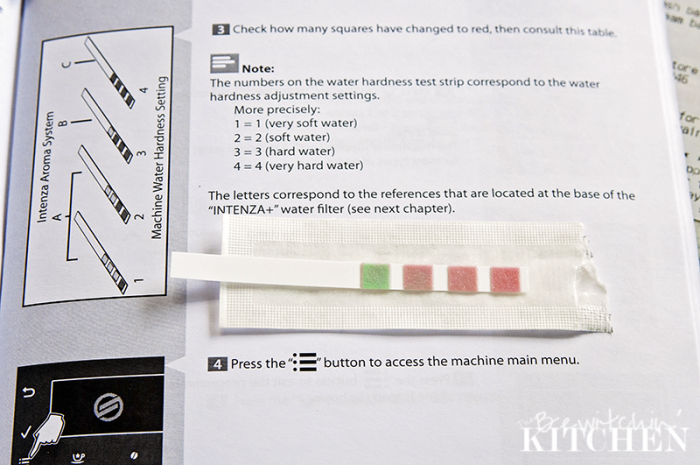 Once the water is tested and you find out what kind of water you have (I scored a 3, which is hard water), you then set the water filter that comes with the Saeco GranBaristo to the matching number to ensure the best filtration possible. How awesome is that?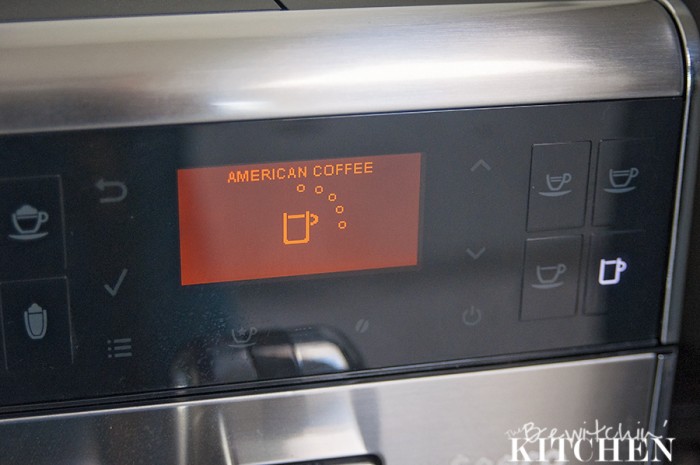 You have the option for fresh ground coffee (pouring the beans in the hopper yourself) or pre-ground coffee with the GranBaristo. I have never had homemade coffee made from actual beans before, so I ran out and grabbed some. Now that it's been a week, I will never go back (although I have learned that quality matters). The hoppers direct the beans to the ceramic grinders. What's so good about ceramic grinders? They give a consistent grind without overheating the coffee bean for an impeccable espresso.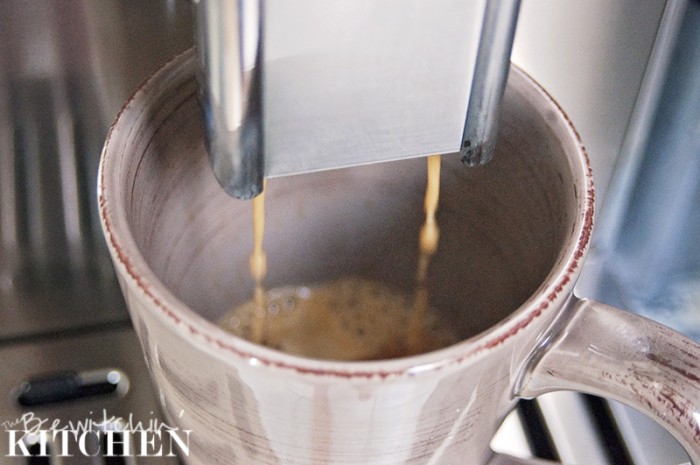 As you can see, in the image above, the pressure system is amazing in the Saeco GranBaristo, it produces a "crema" (where the coffee comes out a little lighter). I'm not a coffee expert but I have been told that it's a good thing. You can also see how you can make two cups at once as when that specific attachment is on it separates the stream. You are able to remove it for taller cups.
The best part? I get quality coffee – fast. Although I haven't timed it, my husband and I both believe that from grind to cup the Saeco GranBaristo is a lot faster than our single-cup machine.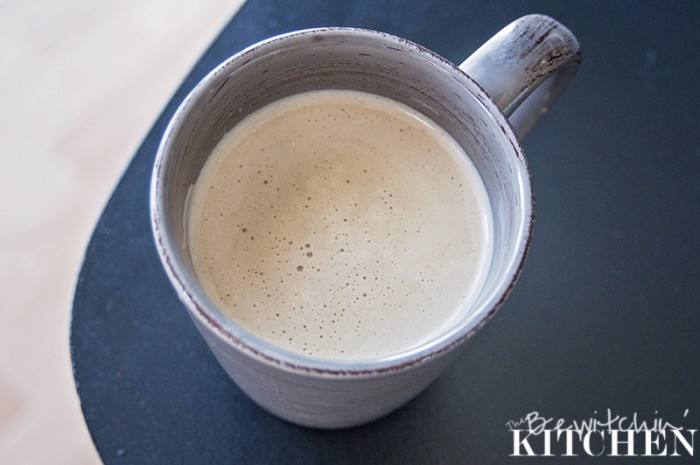 The variety of coffees, speciality coffees, frothed milk (thanks to the dual chamber milk carafe) and hot water option are amazing, but I'm going to get into that in my next blog post about the Saeco GranBaristo. Right now I want to show off how sleek and pretty it looks in my kitchen.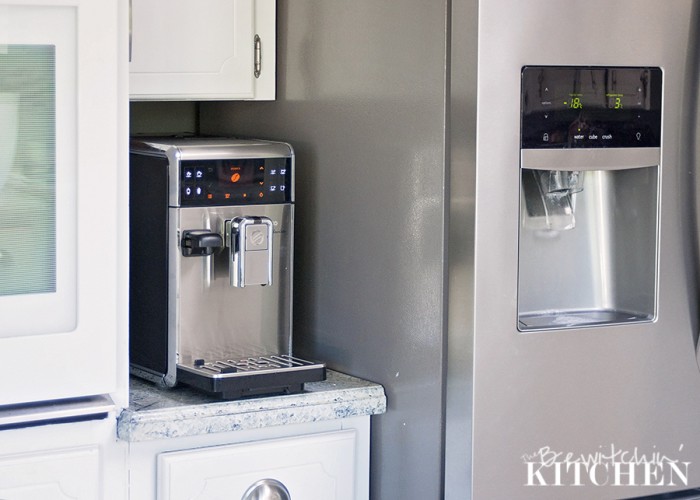 Look at how beautiful the Saeco GranBaristo is in my kitchen. I feel that it would work in any decor, but I love it next to my stainless steel fridge. A lot more appealing than my previous single-cup machine.
As I'm typing this, I'm actually away from my precious Saeco GranBaristo. My sewer backed up into my basement, so we had to leave while the emergency crews have come in. Once I'm able to get back home, I will be making a video to post to YouTube (and I'll embed it in the post) so be sure to come back for the full "tour" in a few weeks.
Update: It's a year later (May 2016) and I wanted to update this post. In the past year, I have gone through two machines (the first one broke after three months). While the customer service was amazing, it was a bit frustrating. 
I won't argue the fact that it makes a great cup of coffee, and I love the lattes and specialty coffees that you can make as well. However, it's annoying that when it turns on and off it "purges" water. It seems like a waste, and it's loud. I have also found that it needs a lot of maintenance and for the price, I feel that there should be less work involved.
A few days ago, while I was taking it apart for the weekly maintenance, I found mold and green sludge over the lubricated parts. You could say this is my fault for missing cleaning places but I wanted to let you all be as informed as possible. This machine is now in the garbage.