Salba Chia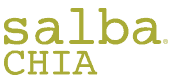 Chia is more then just a seed, it's a superfood. A true multitasker, chia provides a huge array of health benefits that everyone can benefit from. Salba Chia has a powerful amount of Omega 3's (over 3400 mg worth), it's high fiber and low carb.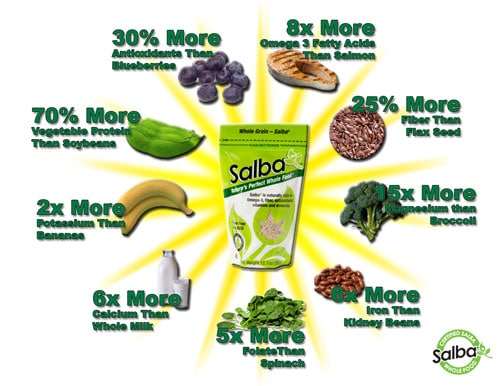 I'm not going to pretend I know all there is to know about nutrition, but I do understand the basics. I understand that it's not always easy to get all of your daily requirements in and quite often if you do, you wind up over your caloric intake limit (or at least I do). In just a tablespoon, Salba chia provides all the benefits below with very little caloric weight:
325% more fiber than oatmeal
800% more Omega-3 (ALA) than salmon (EPA/DHA)
30% more antioxidants than blueberries (based on ORAC values)
1500% more magnesium than broccoli
200% more potassium than bananas
So now that you get the basics on how Chia is incredibly healthy for you, how exactly do you eat it? It's simple: get creative.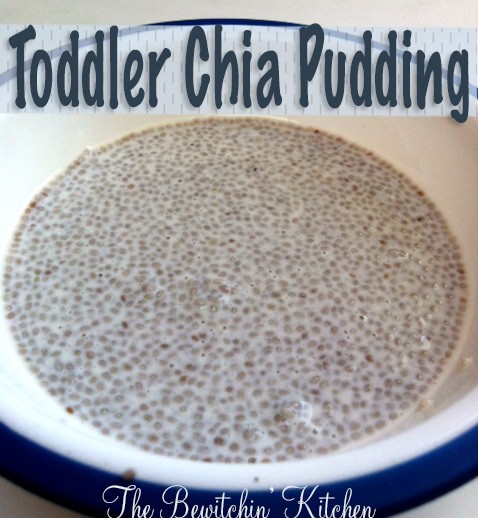 Salba Chia Whole Seeds: sprinkle on salads, grind it in with your smoothie or you can use it for my favorite use: make chia pudding. I recently came up with a recipe for my son (click on the image to view it) this particular pudding recipe is made with whole milk but you can easily make it adult friendly by subbing whole milk with almond milk, coconut milk or skim. Whenever you use the whole seeds with some sort of liquid, the seeds absorb it and expand (think of a tapioca texture). This provides a huge window of possibilities such as replacing each egg with 1 tbsp of chia with 1/4 cup of water in your baking and you wind up with the same result.
Salba Chia Ground Seeds: I recommend sprinkling it on your yogurt, cottage cheese, soups, or any other meal where whole seeds would be bothersome. It can also be put in your smoothies or shakes as well. You can also replace 1/6 of flour in your baking with ground seeds, this is a great way to help you boost your breads. Really, the possibilities are endless. Chia is tasteless and you won't notice it.
Visit Salba Chia's website for more information on healthy benefits and recipes and nutritional ideas.