4 Tips To Save Your Sanity & Save Money During The Holidays #gladfortheholidays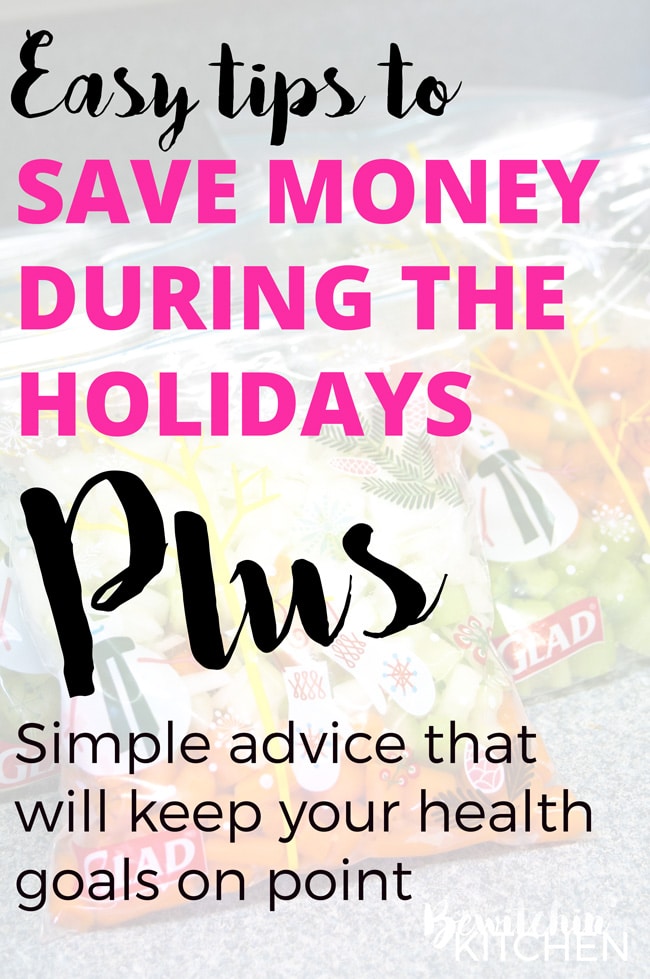 This is the time of year where I think about ways I can save money. Sure, I'm looking for deals on gifts and decor but I'm looking at the bigger picture. Not only do I want to save money during the holidays but I also want to save my sanity.
The holidays can be an expensive time of year, let's forget about the presents and the added hydro costs of lights and focus on the food. Appetizers, Christmas dinner, Christmas baking, it adds up fast!
Here is what I've been doing this year to save money during the holidays.
Tips To Save Money During The Holidays
As I said before, spending extra money is inevitable this time of year so I look at savings on my everyday purchases. Here are a few examples that I did this week: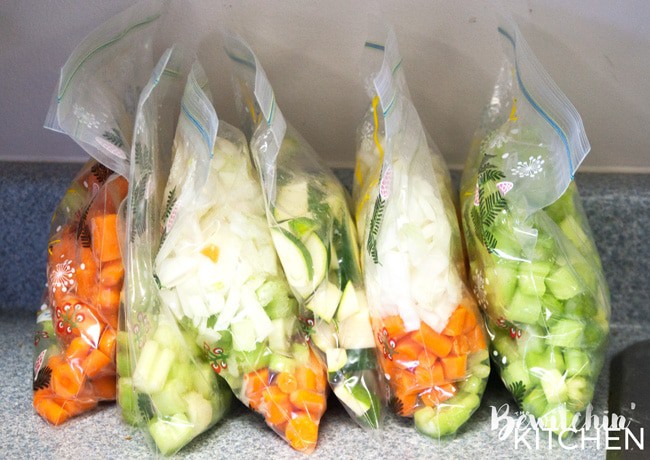 Buy Extra & Freeze: I snagged four pork tenderloins at Costco for $14 this weekend, our local grocery store usually charges this for one. So what I like to do is individually wrap them, slide them into GLAD Freezer Zipper Bags and toss them in the freezer. If I don't have any individual wrap, I'll use a single bag for each tenderloin.
Get Creative: This tip goes with the pork tenderloin deal. Four tenderloins are four meals for my husband and I and I plan on using it all before Christmas. So I'll have to get creative with recipes and sub pork for chicken or beef.
Snag Future Savings: When I see grocery items that I know I'll need for Christmas dinner, I snag it now and freeze it. Some examples are the turkey (the lowest I have ever seen it go is 97 cents/lb), onions, celery, carrots. What I like to do is slice up the onions, celery, carrots and flash freeze them (here's how to flash freeze). Once they're frozen, I store them in GLAD bags in the freezer. That way when I need a slice of onion to put under the turkey's skin (a tip from my post on how to cook a turkey) I don't have to cut any up, or I'll have all the vegetables needed for when I make homemade turkey soup.
Plan ahead: This tip is more about saving sanity. I'm already a meal planner, but recently I have become a meal prepper. Every Sunday I look at my meal plan and decide what I can make ahead to reduce my stress during the week. This time of year is especially taxing since my workload is above average and I'm lucky if I shower, let alone have a full meal cooked. Here's what I did this week: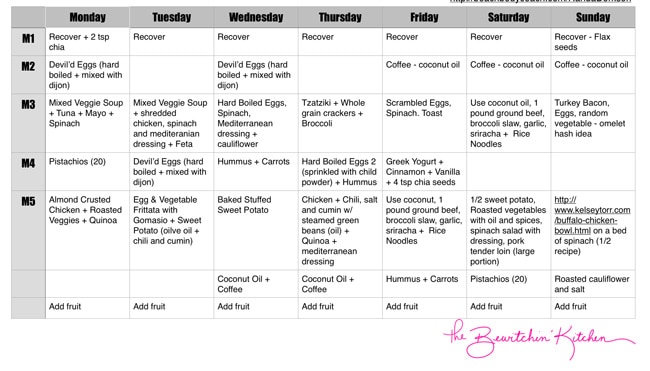 This is my meal plan for this week. After I grocery shop and get organized, I take a look and see what can be cooked ahead of time. In this case, it's the following:
Boil eggs for hard boiled eggs
Make Mixed Veggie Soup
Roast sweet potatoes, vegetables and chicken breasts
Make Mediterranean Vinaigrette
Make Tzatziki
Cook up batch of quinoa
Portion out pistachios and carrots
I know it seems like a lot, but it's not. I can get it all done in an hour. Bake the potatoes and chicken together. The vinaigrette and the tzatziki take a minute and while the oven is going I'll boil the eggs and prepare the quinoa.
Once it's all cooked and ready to go I store it in Glad Freezer Zipper Bags and Glad FreezerWare containers and put it all in the fridge. That way I have very little to do at dinner time during the week and I have healthy snacks ready to go.
So those are my tips on how to save your sanity, your health and save money during the holidays. For more tips visit Glad's Holiday Sanity Saver.
Leave me your best tip in the comments.
This conversation has been sponsored by my friends at GLAD, as always all opinions are my own.