This Winter, Embrace Your Legs with Schick Intuition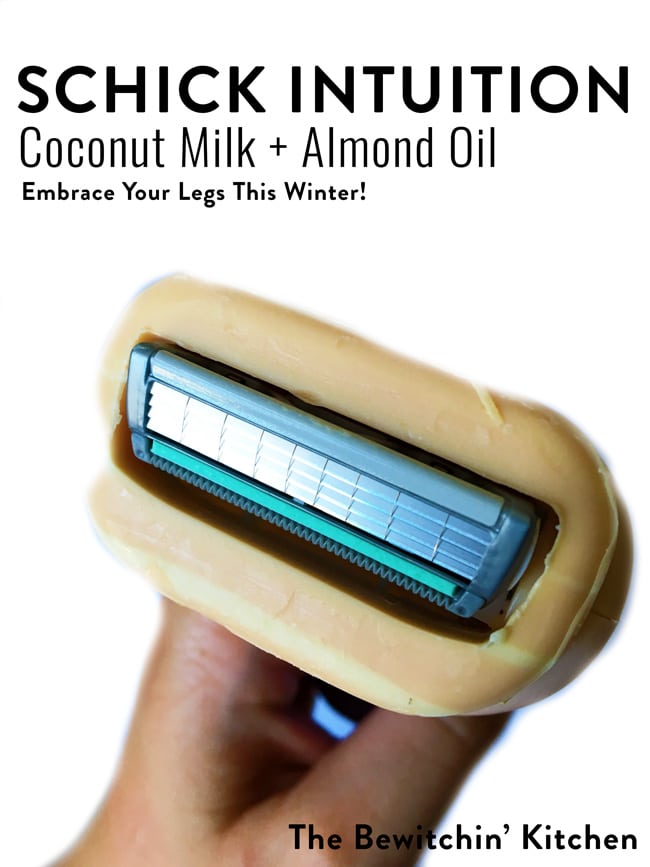 We have all been there: putting on another pair of jeans because we didn't shave our legs. I'm guilty of it during the summer too (thanks, maxi dresses). This fall and winter, don't hide your legs, use Schick Intuition.
This winter I plan on wearing sweater dresses, leggings, and (of course) my workout capris. This Schick Intuition will help with that as it keeps my legs smooth and soft.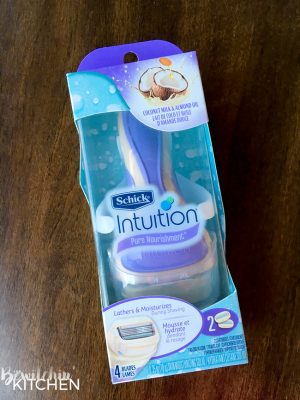 The Schick Intuition I received is the Schick Intuition Pure Nourishment Women's Razor with Coconut Milk and Almond Oil. As you can guess from the title, the conditioning solid is infused with (you guessed it) coconut milk, and almond oil in the moisture ribbons. So not only are you shaving your legs, you're moisturizing your skin at the same time.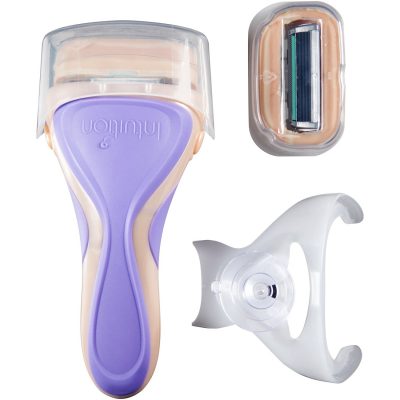 The Schick Intuition has four blades and a pivoting head, so you'll get a close shave without the ouch, as the head moves along the curves and contours of your body. I got a close shave and my skin felt incredible after.
I can't be the only one who never throws out razors (or am i?), so I love that once the conditioning solid is gone that means it's time to change the razor. It keeps the guess work out and keeps my legs from getting cut up from dull blades.
This winter, keep the fur for the cats.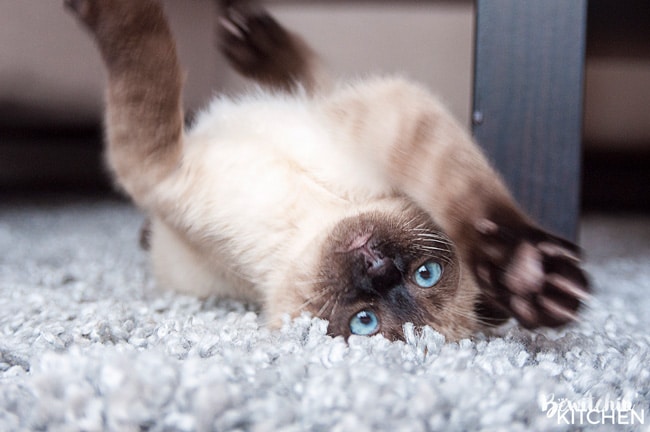 *Disclaimer: This program is only open to age of majority residents of Canada (excluding Quebec). To participate, you must have purchased an item on Amazon.ca within the last six months prior to the contest start date. All participants will receive a Schick® Intuition® razor as featured in this post." See full Rules here.
This post was sponsored by my friends at Schick, all opinions are my own.