Shaun T's T25 Review: Week 7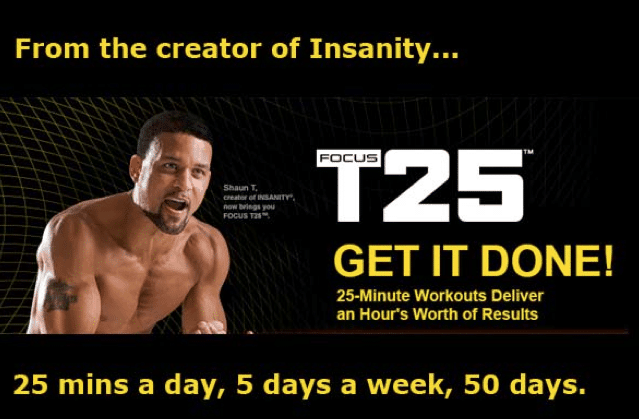 Read the previous reviews here: Week 1 Review  Week 2 Review Week 3 Review Week 4 Review Week 6 review T25 Results
I just finished week 7 of Shaun T's T25. What an awesome week I just had. I'm feeling strong, and I dropped down to a whole new weight. I've lost a few inches from the beginning, including my arms. I'm sure I am measuring in a different area every time because it says I have only lost 1/4″ in my arms but my "tight arm shirt" is pretty loose". My arms are getting more and more definition every week and I'm thrilled with my T25 results.
Day 43 – Dynamic Core Yes! I see results, my upper abs have been trying to make an appearance for a while but I'm finally noticing my obliques slowing peeking through. Results are a great motivation for me, it makes me want to keep going. When I eat clean and stay away from the less then perfect foods, it only gives me rapid results. Again, it's not perfect – but it's getting there. I could only imagine what they'll look like in another 3-4 months. I'm not a huge fan of this workout, it feels – easy. It challenges my core, but I'm not dripping sweat in the end. A few others in my challenge group are noticing this as well. It would be a great day to throw in a bonus workout.

Day 44 – Core Cardio I dread this workout (like right now as I right this and I have to do Core Cardio on week 8), but it's NEVER as bad as what I think. Actually, I enjoy this workout while doing it. I never would have thought that I would ENJOY working out. To be quite honest, on the days where I don't – I feel gross. I've finally been consistent enough that these amazing benefits are hitting me and enhancing my day to day life. I don't workout on the weekends, but I try to be active in another way: walks are usually what happens. My plan this week is do some Turbo Fire and stretching on Sunday. No IG pic today, instead I made an IG Video.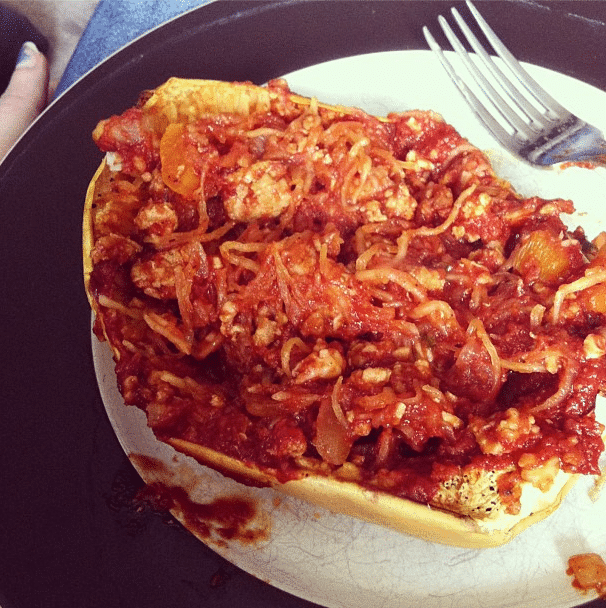 Day 45 – Rip'T Circuit I love this workout. I can't decide if this one is my favorite or Upper Focus is. I love using weights and working my arms (they're a problem area for me). The plus side to this is you work EVERYTHING. Cardio, legs, arms and abs. My core gets an amazing workout with the DVD, and I have come a long way. I cannot believe just how strong my core is getting. I'm able to do things that I couldn't even do last week with a little more vigor. It's just another improvement I have seen since started T25. I made Texas Turkey Spaghetti Squash Bake tonight and it was delicious.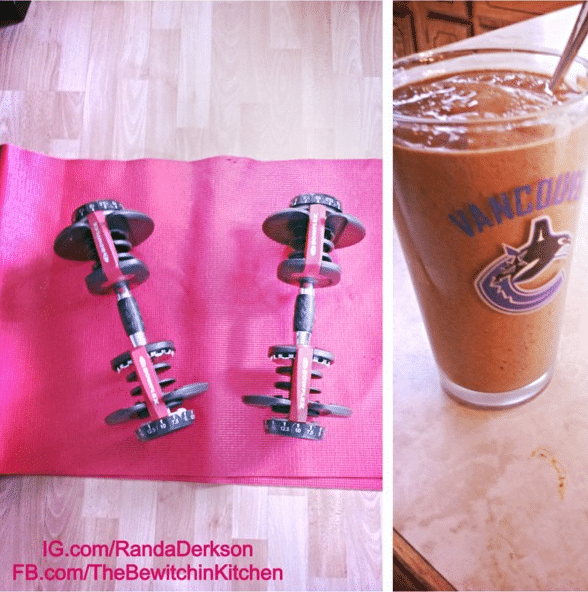 Day 46 – Upper Focus I didn't bump the weights up to 12.5 as I had planned. Actually I was pretty much at fail with the 10's today, so I chose correctly. I have a weak upper body and it's something I need to improve. Actually, it's my shoulders that surprisingly have a hard time with everything. I can do 12.5's but not with the arnold presses. There just is not enough time to switch out my weights on my select techs (I could pause, but again I don't want to slow down). When I'm done T25 I'll be picking up my coach's, Jenelle Summers, ChaLEAN Extreme and Turbo Fire hybrid schedule and go from there.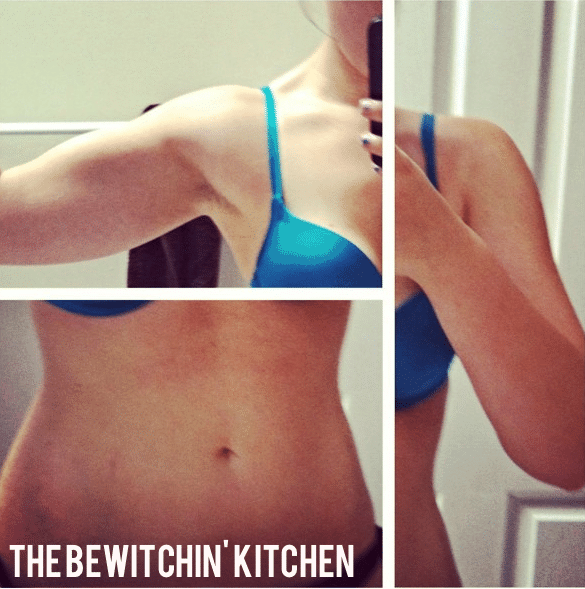 Day 47 – Rip'T Circuit & Speed 2.0 Today was the first time where I REALLY did not want to work out. I was really un motivated. If it wasn't for my challenge group, I probably would not have done it. It's a great motivation tool. I tossed Rip'T in and nailed the workout. I know I already said this already, but I LOVE this workout. I feel like I get a great all over burn. I did make a mistake though, a mistake I have made before and swore I would never do again. I took a ten minute break in between workouts. Actually, that ten minute break probably ended up being a 20 minute break. My motivation disappeared once again but I forced myself to put in Speed 2.0. I'm so thankful I did what an awesome workout. Love this one as well. I was dripping sweat. Awesome.
T25 Week 6: Done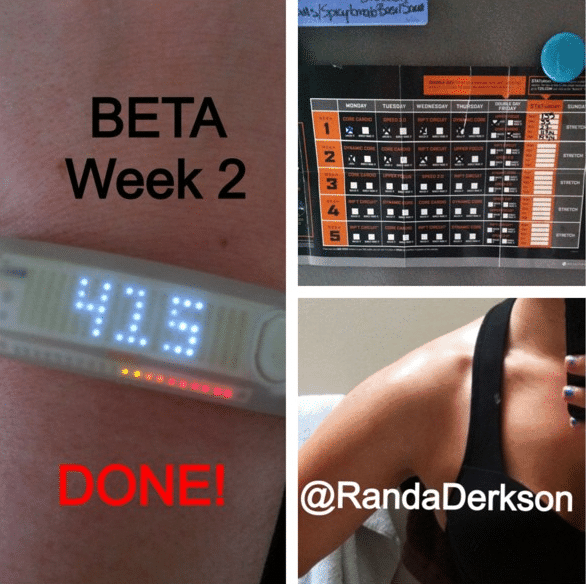 Want to know more about Focus T25? Check out how you can Get Fit With Focus T25. You will find what comes with your order, before and after photos from the test group and a video. Don't hesitate to email me if you have any questions.
If you're interested in changing your body in only 25 minutes a day, you can purchase Focus T25 here. (Click Shop.) I will be here to support you as your free coach, anytime you need me.
If you would like to save 25% on your order, please email me for details.
FREE Recipe Binder
Are you constantly wondering what's for dinner?
When I don't meal plan I feel behind, and we usually end up ordering take out. This recipe binder will keep you organized and make life a little bit easier.